3
Set: AeroPress + Fellow Prismo
49,72 €
4
26,00 €
5
83,00 €
Online products
Fellow Accessories
Coffee
Tea
Yerba Mate
Sweets
Coffee Makers and Grinders
Accessories
Filters
Free Delivery in EU
The hottest coffee utensil of the year - Fellow Stagg EKG!

The new electric kettle for pour-over coffee lovers. The most awaited product of the year!

Why is this perfect product for you?
Accurate temperature control in a wide range ⇒ facilitates the brewing of all types of coffee and tea
Precisely profiled gooseneck ⇒ provides more control during the infusion
The built-in stopwatch ⇒ allows you to measure the brewing time of your favorite coffee
Elegant, modern design ⇒ makes you want to watch it in your kitchen
Features:
Practical capacity of 900 ml.
Minimalist and elegant design.
Gooseneck, precise spout gives you a full pour control. Brewing coffee with a dripper or a Chemex will be more consistent and enjoyable.
Variable temperature control from 57 to 100 degrees Celsius (135 to 212 degrees Fahrenheit). Set the desired temperature in a quick and simple way, by turning the knob.
LCD screen displays both the set and real-time temperature in degrees Celsius or Fahrenheit.
The HOLD mode allows you to keep the set temperature for up to 60 minutes.
The kettle turns off automatically after 15 minutes in standby mode.
Brew Stopwatch - when the water has reached the desired temperature, you can use the screen to display the timer.
The body is made of 304 18/8 high-quality stainless steel covered with food-safe matte black paint. Its weighted plastic handle provides counterbalance and greater stability when pouring.
Heats water rapidly thanks to 1200 Watt power.
Dimensions: 29,2 cm x 17,1 cm x 20,3 cm.

Stagg EKG won the Red Dot Design Award - one of the most world-renowned evaluation processes for good design and innovation.

| | |
| --- | --- |
| EAN13: | 852212007526 |
| Brand: | Fellow |
| Colour: | matt black |
| Capacity: | 900 ml |
| Power: | 220 V |
| Shipping within: | 24 - 48 hours |
Related products
You may also like:
Related articles
You may also like: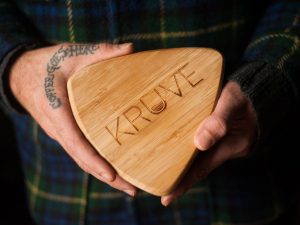 "Many have tried to perfect the grinder. We perfected the grind." - in these words KRUVE express its mission. Let's check how the KRUVE works in practice!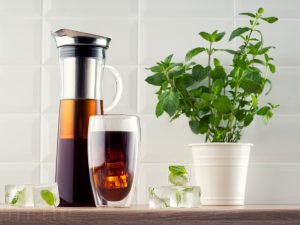 We can officially state that summer is here! For coffee lovers, it's the best opportunity to try out dozens of grounds in the form of a cold brew.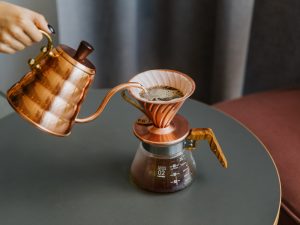 Drip coffee - this term stands for coffee revolution! How to make drip coffee and what is Hario V60? Check it!