2
Set: AeroPress + Fellow Prismo
49,72 €
3
26,00 €
4
83,00 €
Online products
Fellow Accessories
Coffee
Tea
Yerba Mate
Sweets
Coffee Makers and Grinders
Accessories
Filters
Fellow Monty Espresso is a set of 2 espresso cups. Elegant form and double walls will improve your espresso experience every time. The capacity is 90ml (3oz).
Package: 2 pieces

Features:

- Double wall ceramic - hold them safely in your hands, as the outer wall remains cold. The beverage stays hot for a bit longer as well!

- High-quality materials and elegant design - ceramics meet stainless steel, which results in an original, minimalistic form.

- Parabolic slope - the shape of the inner wall designed for perfect crema distribution.

- Stackability - the shape allows you to store one cup on top of another. Save some place for other coffee accessories!

- Dishwasher safe.
| | |
| --- | --- |
| Brand: | Fellow |
| Colour: | white |
| Material: | ceramics and stainless steel |
| Capacity: | 90 ml |
| Package: | 2 pieces |
| Shipping within: | 24 - 48 hours |
Related products
You may also like:
Related articles
You may also like: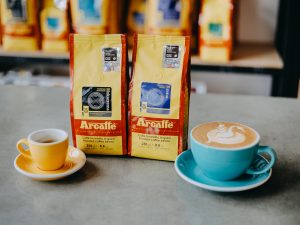 Every day automatic espresso machines - our private baristas - brew copious amounts of coffee. Check what coffee is the best to brew in espresso machine.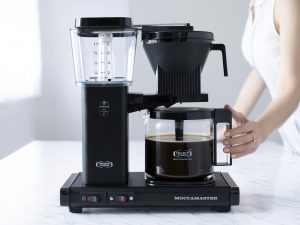 If you are wondering what coffee grounds should go into your grinder, here you will find some suggestions which can actually make it a pleasant experience!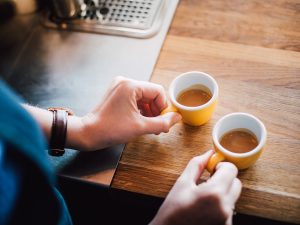 Espresso. We have been drinking it for over a century. The question is: how much caffeine is in an espresso shot? Let's check it!