3
Set: AeroPress + Fellow Prismo
49,72 €
4
26,00 €
5
83,00 €
Online products
Fellow Accessories
Coffee
Tea
Yerba Mate
Sweets
Coffee Makers and Grinders
Accessories
Filters
Fellow Stagg is a kettle designed for alternative methods of brewing. Polished look, well-shaped spout and a built-in temperature gauge will definitely satisfy every barista.


The body is made of 304 18/8 high-quality polished stainless steel. The other components are made of resistant plastic. Its weighted handle provides counterbalance and greater stability when pouring. It is suitable for gas, electric and induction hobs.

With its specially profiled spout, it allows for more precise and repeatable coffee brewing in Chemex or dripper and makes the process much more pleasant. The temperature gauge built in the lid lets you know the exact water temperature shown in both degrees Celsius and Fahrenheit.
| | |
| --- | --- |
| EAN13: | 860937000289 |
| Brand: | Fellow |
| Colour: | copper |
| Material: | Stainless steel |
| Induction: | yes |
| Capacity: | 1 l |
| Shipping within: | 24 - 48 hours |
Related products
You may also like:
Related articles
You may also like: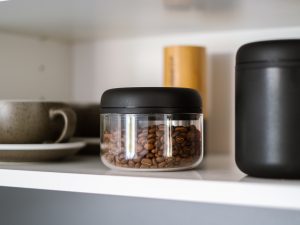 Good coffee means fresh coffee! One of the best ways of preserving coffee freshness for longer is keeping it in a vacuum. How can you do it? Check it out!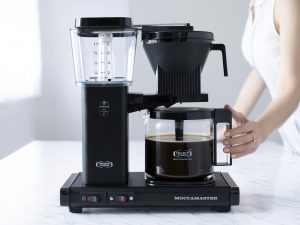 If you are wondering what coffee grounds should go into your grinder, here you will find some suggestions which can actually make it a pleasant experience!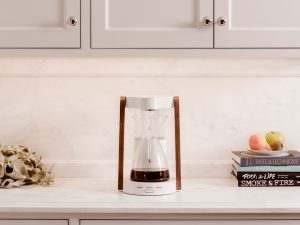 The Ratio pour-over coffee maker immediately draws your attention with its beautiful construction. How it works? Check out our review!