1
Johan & Nyström - Fika - Ground Coffee
10,40 €
2
Johan & Nyström - Ethiopia Guji
11,50 €
3
Johan & Nyström - Brazil Fortaleza
9,50 €
Online products
Johan & Nyström Coffee
Coffee
Tea
Yerba Mate
Sweets
Coffee Makers and Grinders
Accessories
Filters
Speciality coffee beans from Ethiopia roasted by Johan & Nyström roastery from Sweden. Light roast, perfect for pour over brewing methods. You can expect all the qualities of coffee from Ethiopia: intense sweetness and highlighted fruitiness.
Package: 250 g
Roasting date: 18.09.2019
Expiration date: 18.03.2020

Guji is a region in southern Ethiopia known for amazing coffee. Coffee plantations are located there at an altitude of 2.000 meters. The beans are a blend of local varieties of high-quality Arabica. Fruit after harvest are dried on special tables exposed to the sun and then they are peeled. With this processing method, the bean retains a high degree of sweetness.
| | |
| --- | --- |
| EAN13: | 7350045061218 |
| Brand: | Johan & Nyström |
| Package: | 250 g |
| Country of origin: | Ethiopia |
| Whole bean / Ground Coffee: | Whole bean |
| Arabica / Robusta: | 100% Arabica |
| Process: | Natural |
| Roast level: | light |
| Brewing method: | Pour over (Alternative brewing methods) |
| Shipping within: | 24 - 48 hours |
| Manufacturer's name and address: | |
Related products
You may also like:
Related articles
You may also like:
Almost everybody has heard about sommeliers in the world of wine. A q-grader is a professional taster who specialises in sensory evaluation of Arabica.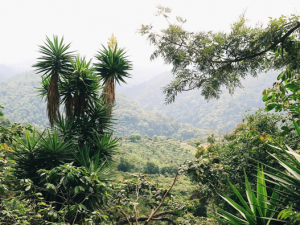 Guatemala is a land of many colours, best avocados, the legendary Maya civilisation and... coffee - at present probably the most famous Guatemalan product!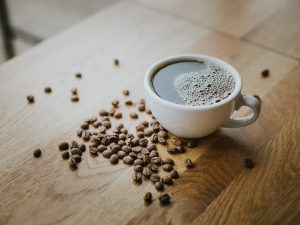 How much caffeine is in coffee? We can borrow the answer from psychologists who often give the same annoying answer to the most questions: it depends.