4
Audun Coffee - Cuba Espresso Blend 500g
15,00 €
Online products
Audun Coffee
Coffee
Tea
Yerba Mate
Sweets
Coffee Makers and Grinders
Accessories
Filters
Cuba Espresso is beans from Cuba and Africa. Roasted by Audun Sorbotten, the 2015 World Roasting Champion. The predominant flavour is chocolate, the coffee is creamy with low acidity.


Package: 500 g

Roasting date: 24.09.2019


The beans are roasted for espresso. The Cuban and African beans are roasted separately and then blended. This blend is ideal for traditional espresso, it is also excellent for use in a coffee maker and in combination with milk.

| | |
| --- | --- |
| Brand: | Audun Coffee |
| Package: | 500 g |
| Whole bean / Ground Coffee: | Whole bean |
| Arabica / Robusta: | 100% Arabica |
| Process: | Washed |
| Roast level: | medium |
| Brewing method: | Espresso |
| Shipping within: | 24 - 48 hours |
| Manufacturer's name and address: | |
Related products
You may also like:
Related articles
You may also like: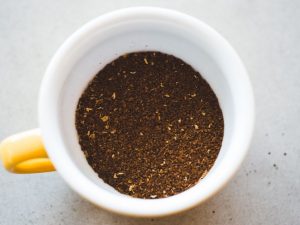 Such a great coffee! Sweet and tasty, even if you brewed it carelessly. Suddenly... Sourness, bitterness and flat taste... It was a roaster fault or...?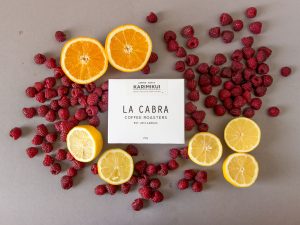 Spóźniłeś się na lato? Przegapiłeś w pracy, albo grając w grę? Uciekło Ci na saksach? A może wakacje w Kołobrzegu były nie dość słoneczne? Bez paniki!
Almost everybody has heard about sommeliers in the world of wine. A q-grader is a professional taster who specialises in sensory evaluation of Arabica.