4
5,70 €
5
5,20 €
Online products
Hario Accessories
Coffee
Tea
Yerba Mate
Sweets
Coffee Makers and Grinders
Accessories
Filters
Size: V60-01
Colour: red
Material: ceramics

Would you like to get started with alternative methods of coffee brewing, but don't know what to choose? Hario V-60 Dripper is just for you! This Japanese gadget allows you to make the most of your coffee in a simple and effective way. The filter method is great fun and allows for experimenting with coffee. Surprise your friends with rich taste and aroma of coffee, and the technique of its preparation! Hario V60-01 allows you to brew 200 - 360 ml of coffee at a time, which is enough for a big mug or two smaller portions.

This ceramic version offers a stylish design available in several colours, which make a perfect decoration of every kitchen. Furthermore, it is characterized by a very good level of heat keeping. Its conical form and special grooves on the inside of the dripper provide excellent water flow. To prepare delicious coffee you need freshly ground coffee of high quality, a filter, your favourite cup or server and scales. Put the filter in the dripper and put it on the vessel that you use for serving coffee. The infusion process takes only 3 - 4 minutes.

Another advantage of this method is extremely easy maintenance. After use, simply remove the filter and wash the dripper in running water or in a dishwasher. The translation of Hario is "the King of Glass," which perfectly reflects the achievements of the company. The brand was founded in 1921 and ever since it has been producing the highest quality products made of glass, ceramics and metal. The production process takes place in Japan along with the best environmental sustainability.
| | |
| --- | --- |
| EAN13: | 4977642724013 |
| Brand: | Hario |
| Colour: | red |
| Material: | ceramic |
| Width: | 11,9 cm |
| Height: | 8,2 cm |
| Diameter: | 10 cm |
| Shipping within: | 24 - 48 hours |
| Article number: | VDC-01R |
Related products
You may also like:
Related articles
You may also like: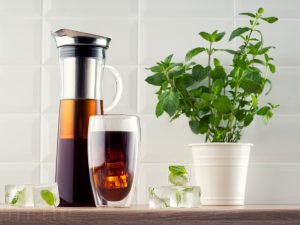 We can officially state that summer is here! For coffee lovers, it's the best opportunity to try out dozens of grounds in the form of a cold brew.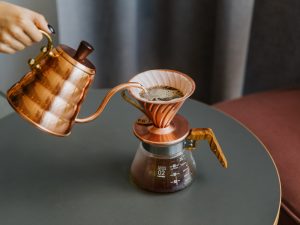 Drip coffee - this term stands for coffee revolution! How to make drip coffee and what is Hario V60? Check it!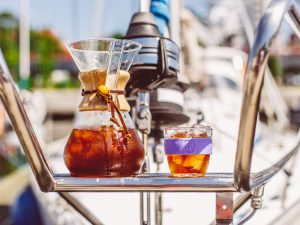 Cold brew coffee is the best strongly refreshing brew for summer! How to make it? What accessories do you need? We answer in this article!