1
Illy Arabica Selection - Brazil
6,62 €
2
Illy Arabica Selection - Ethiopia
6,62 €
3
Illy Arabica Selection - Guatemala
6,62 €
4
6,63 €
Online products
Illy Coffee
Coffee
Tea
Yerba Mate
Sweets
Coffee Makers and Grinders
Accessories
Filters
This espresso is the balance of strength and smoothness. The quintessence of clear chocolate and caramel flavour with a touch of flowers.


Package: 250 g

Roasting date: 26.06.2019

Expiration date: 26.06.2021


This is a blend of nine top-quality Arabica beans (100%). More than half of them come from Brazil, which results in the unique aroma. The other come from Africa and Central America - which gives the coffee a hint of sweetness.

This coffee is especially recommended for pressure espresso machines.

Medium roasted 100% Arabica Low caffeine content - approx. 1.5%

Packaging: 250g (beans)
| | |
| --- | --- |
| EAN13: | 8003753900520 |
| Brand: | Illy |
| Package: | 250 g |
| Whole bean / Ground Coffee: | Whole bean |
| Arabica / Robusta: | 100% Arabica |
| Roast level: | dark |
| Brewing method: | Espresso |
| Shipping within: | 24 - 48 hours |
| Manufacturer's name and address: | |
Question:
Dzień dobry! Chciałabym się zapytać o kawę Illy Espresso - Kawa ziarnista. Aktualna cena to 29 zł brutto za opakowanie? Na ceneo widnieje komunikat, że od 99 zł wysyłka gratis. Czy to dalej aktualne? Ile będzie wynosiła przesyłka kawy poniżej wartości zamówienia 99 zł? Proszę o odpowiedź.
Reply:
Dzień dobry! Tak, kawa Illy Espresso ziarnista kosztuje w tym momencie 29 PLN za opakowanie i jest to cena promocyjna :) Co do cen naszych dostaw, to przedstawione są one w linku : http://www.coffeedesk.pl/supreme-service/dostawa/
Related products
You may also like:
Related articles
You may also like: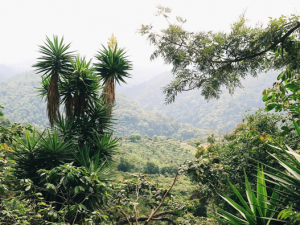 Guatemala is a land of many colours, best avocados, the legendary Maya civilisation and... coffee - at present probably the most famous Guatemalan product!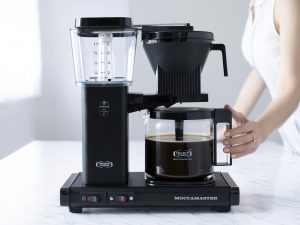 If you are wondering what coffee grounds should go into your grinder, here you will find some suggestions which can actually make it a pleasant experience!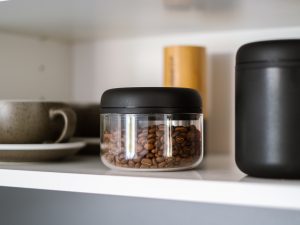 Good coffee means fresh coffee! One of the best ways of preserving coffee freshness for longer is keeping it in a vacuum. How can you do it? Check it out!