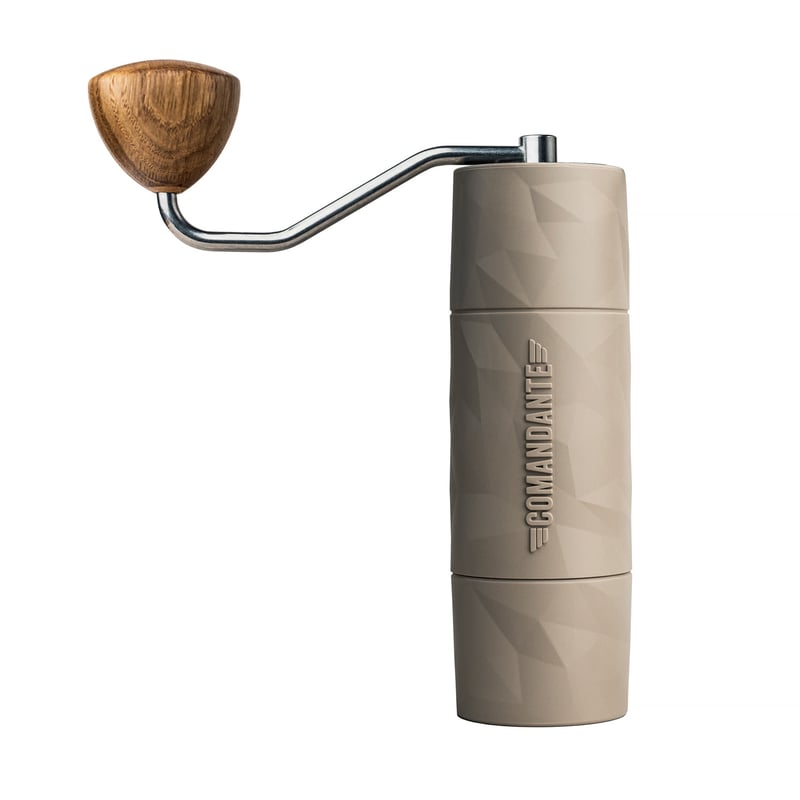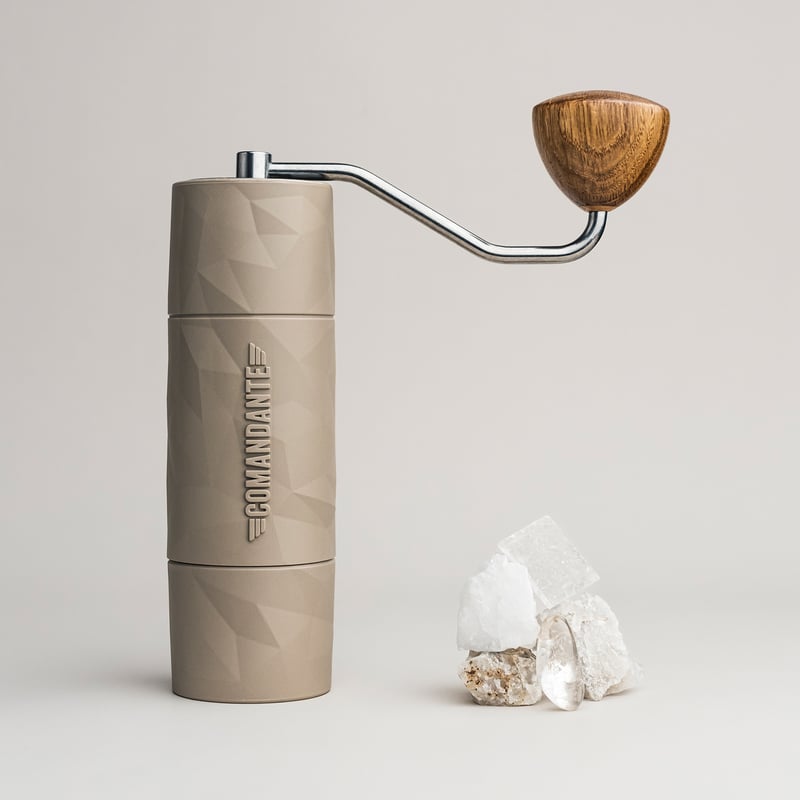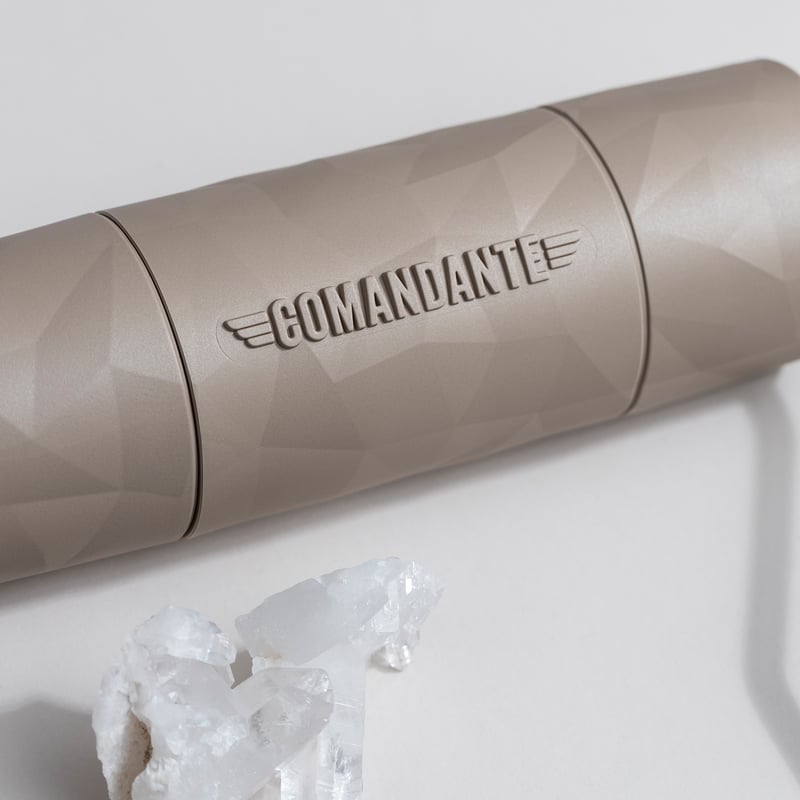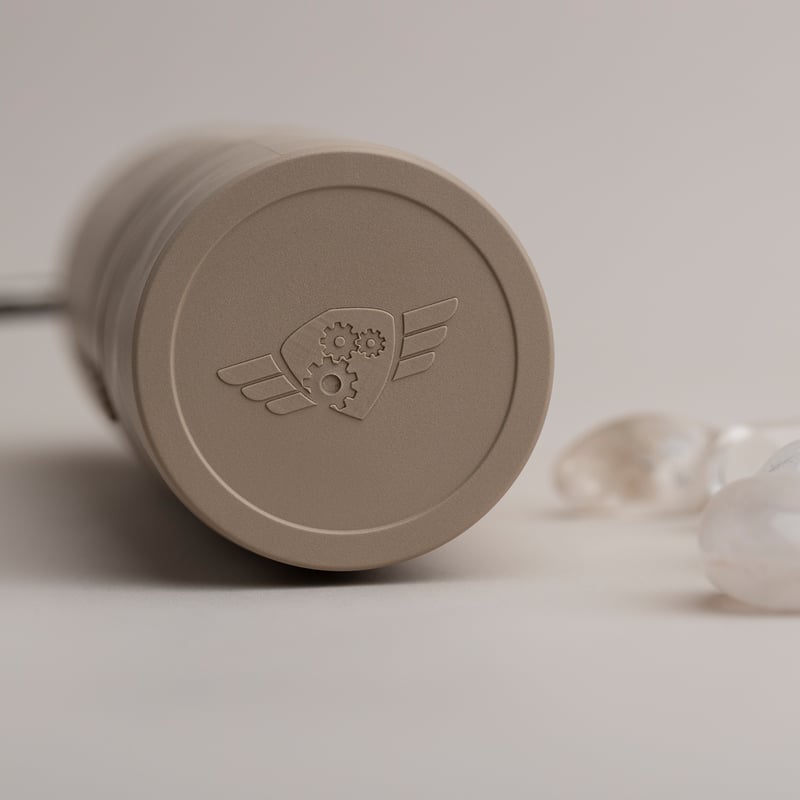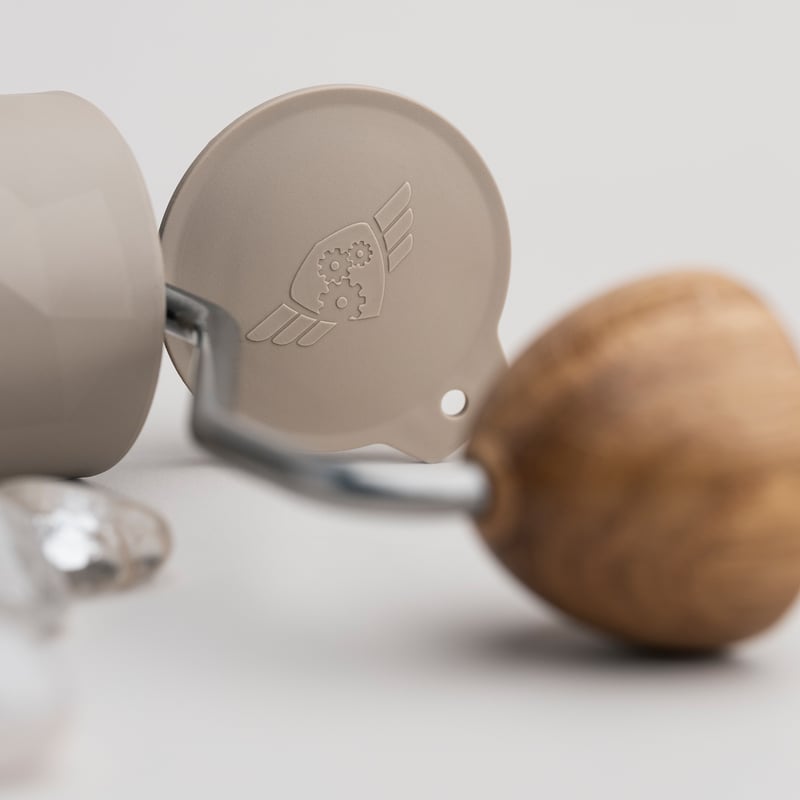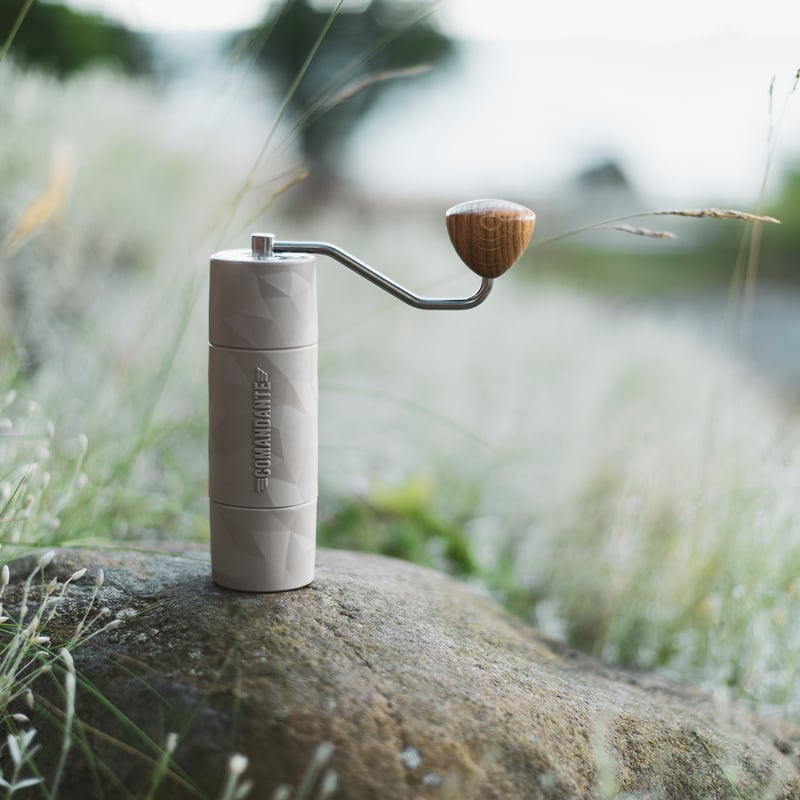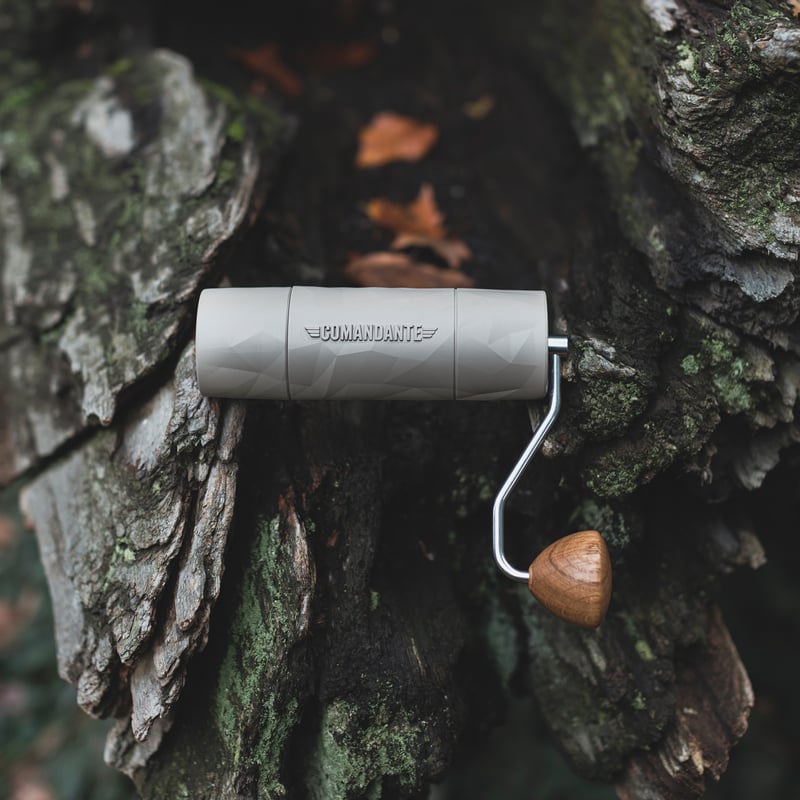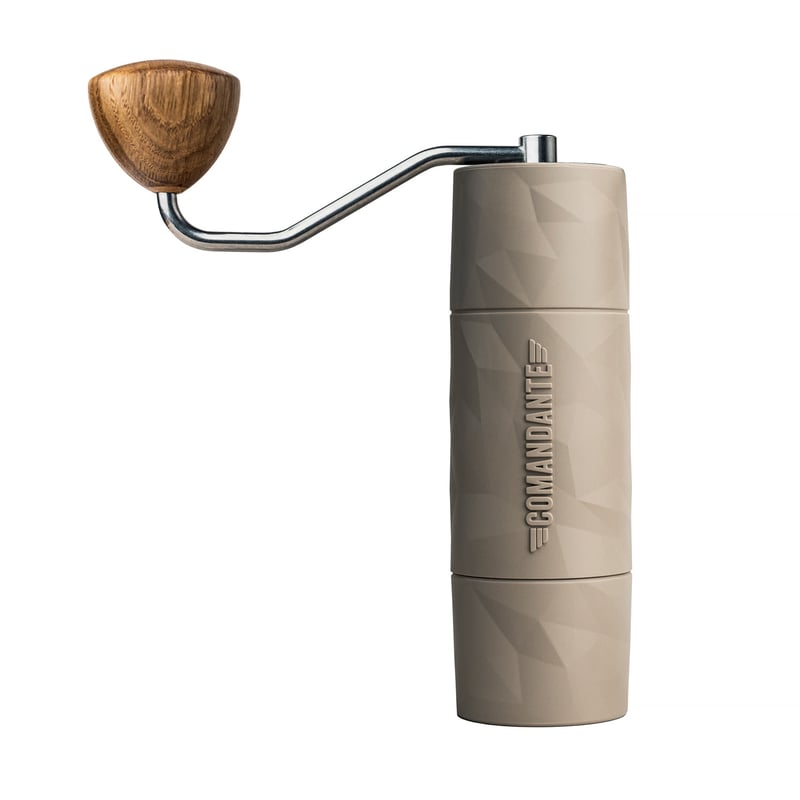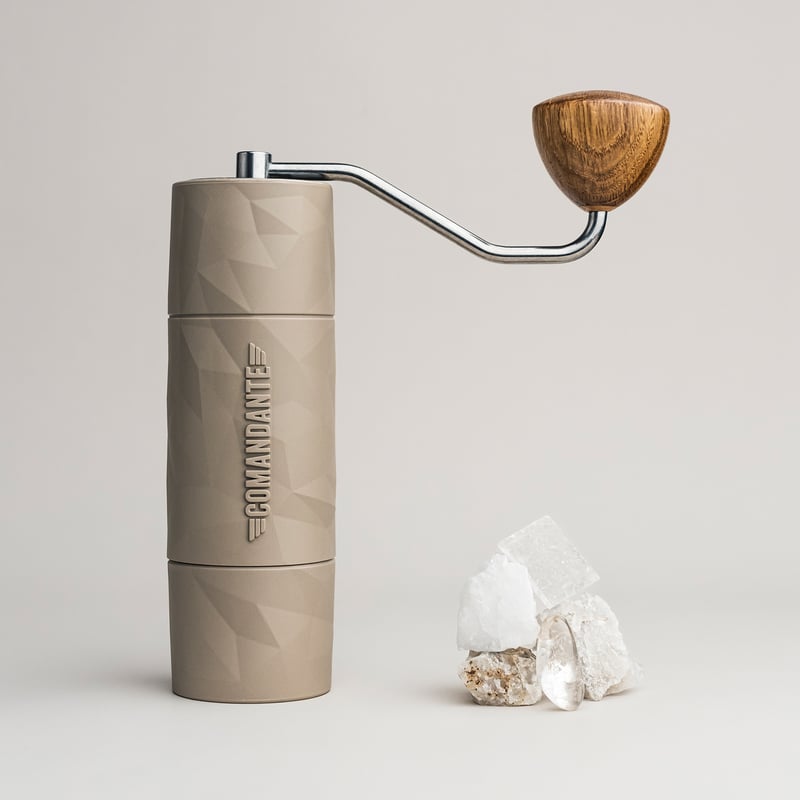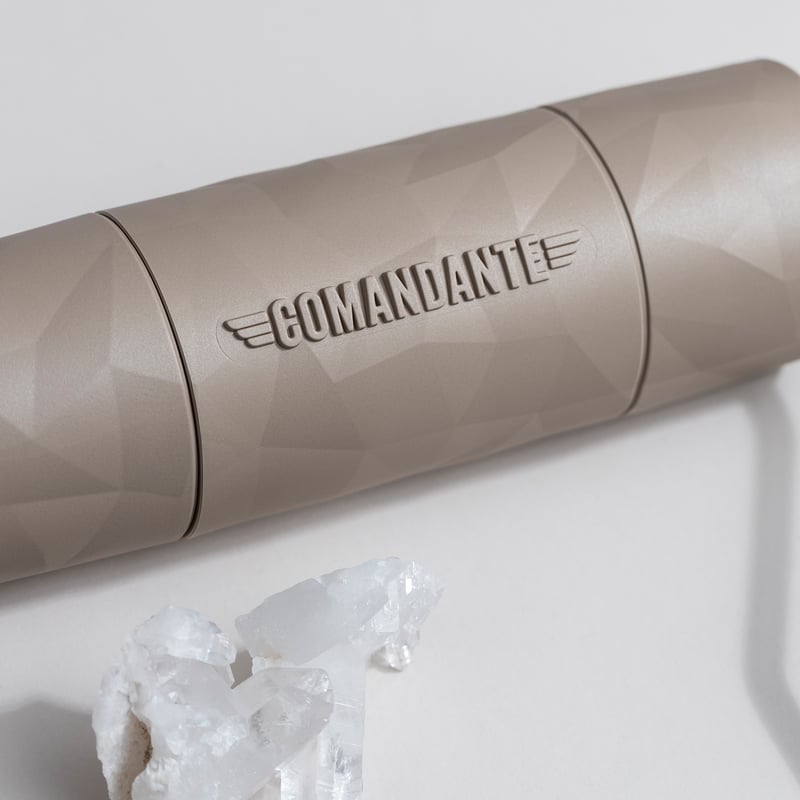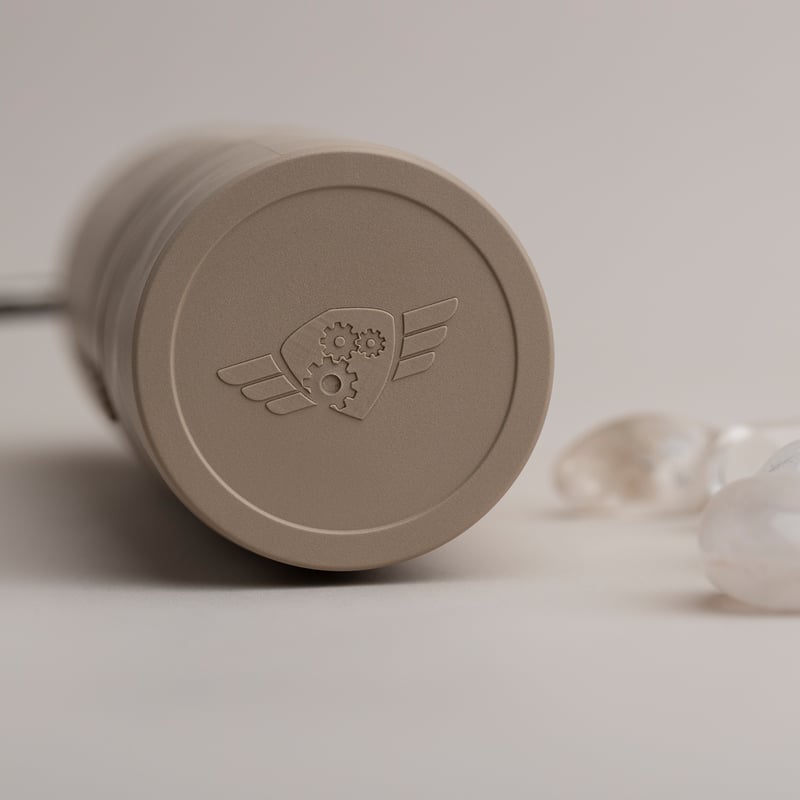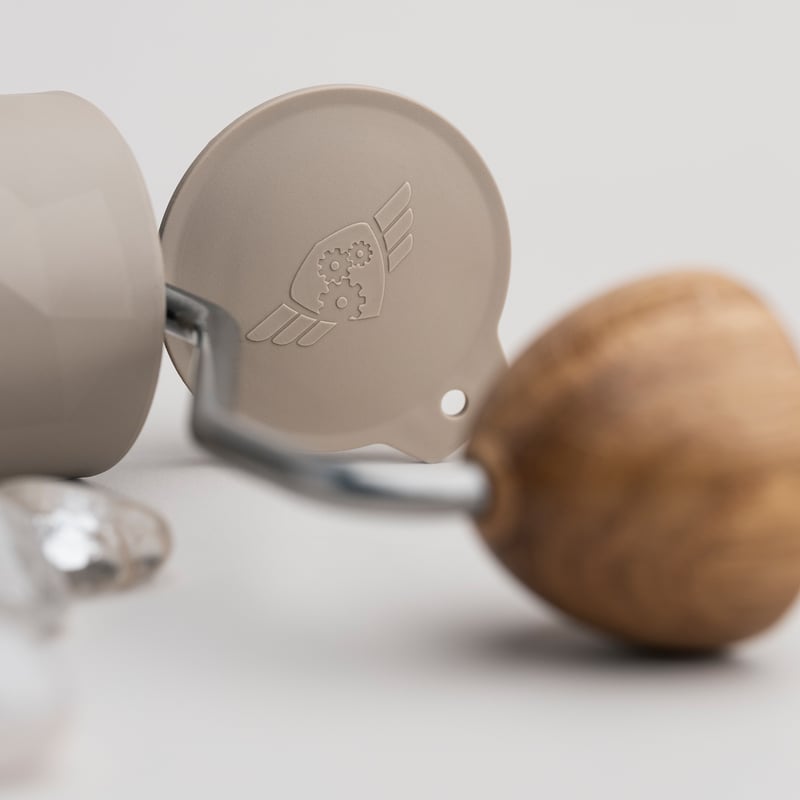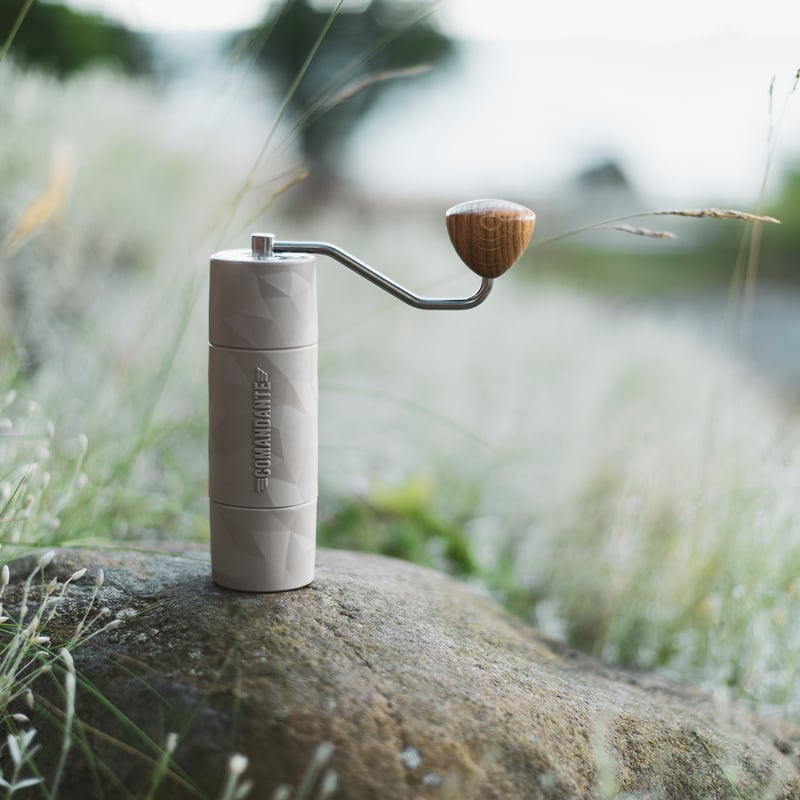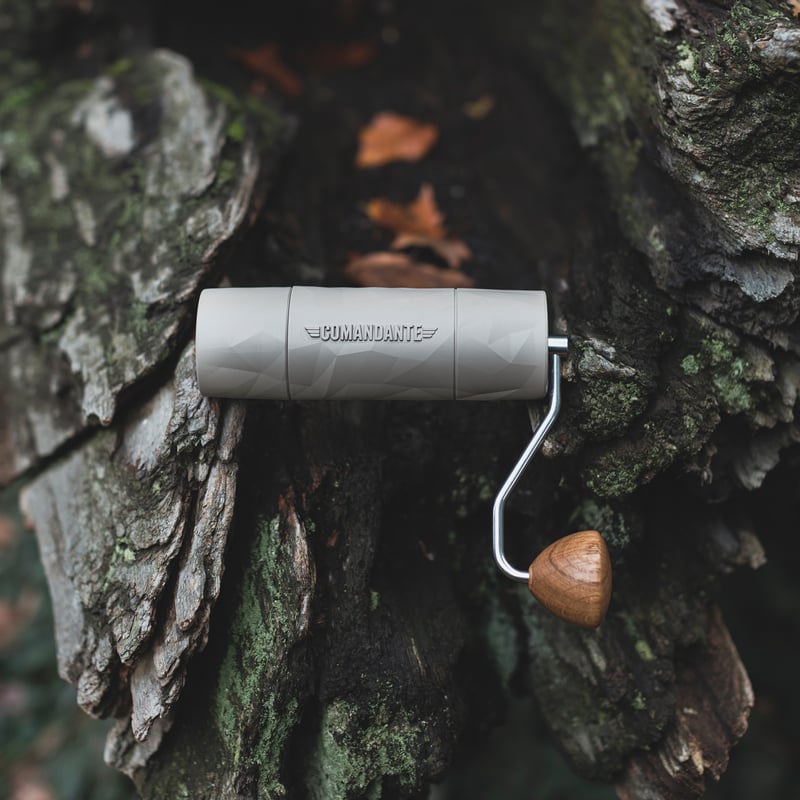 Comandante - X25 Trailmaster Dune
The lowest price in the last 30 days: €252.15
Trailmaster X25 is the newest Comandante coffee grinder. Trailmaster provides just as great grinding quality as Comandante MK4, while being more robust and lightweight. Engineered for adventure!

Burr
The heart of the Trailmaster is the top-notch burr known from Comndante® MK4 grinder. The burr material and design are the proud result of years of dedicated research and development at Comandante®'s onsite coffee lab. Nitro Blade® is unique, using a high-alloyed, high-nitrogen stainless steel with a fine martensitic micro-crystal matrix.

Burr Geometry has been optimised to achieve excellent Bean Thruput with a reduced Crank Torque and at the same time deliver a refined Particle Size Distribution for best brewing results.


Grind adjustment
Comandante click system gives you full control for any brewing method and locks your preferred grind setting into place, helping you get the very best out of your roasted coffee and repeat the results again and again. This world class grind performance has made Nitro Blade the weapon of choice for true coffee enthusiasts around the globe.


Design
Selecting the best material for an outdoor grinder body is mission critical. After comprehensive research in our laboratories and after conducting extensive field tests, Comandante engineers selected a special reinforced techno-polymer as the material of choice for the new X-Series outdoor products — QTP®. QTP® is a high performance techno-polymer with a substantial amount of quartz reinforcement particles, interwoven into an elastic and strong long-chain polymer matrix. It feels like ceramic and performs like a technical super composite.

The QTP® composite was originally developed for mechanical and equipment engineering. It's also used in the automotive industry for bearing and gearbox components. QTP® is safe in contact with food and water, and is a trademark of Comandante®.

Stainless steel is the right choice to build a robust and food safe coffee grinder. That is why not only the burr is made of stainless steel, but also the axle, crank and micro ball bearings. Comandante also loves natural wood. The solid oak handles, produced by friends in Germany's Black Forest, are both wonderfully ergonomic and beautiful to look at thanks to oak's unique grain structure.

Trailmaster weighs 420 grams (approx. 1/3 lighter than C40 grinder); its height is 20cm and diameter 5,5cm - compact size and robust nature means that whether you're at home or off on an adventure, the world's best manual grinder is your loyal companion. The grinder can hold 25-28 grams of coffee at a time. The cap additionaly secures inner parts when travelling.
| | |
| --- | --- |
| Colour: | brown |
| Grinder type: | manual |
| Burr type: | steel |
| Width: | 16 cm |
| Height: | 20 cm |
| Diameter: | 5,5cm |
| Shipping within: | 24 - 48 hours |
Product reviews are obtained by means of the Trustpilot program, which allows customers who have actually purchased the product in our store issue opinions based on an individual link. Both positive and negative reviews are published in accordance with Trustpilot's terms and conditions - available
here
. The star rating is the average of all customer ratings for a given product.