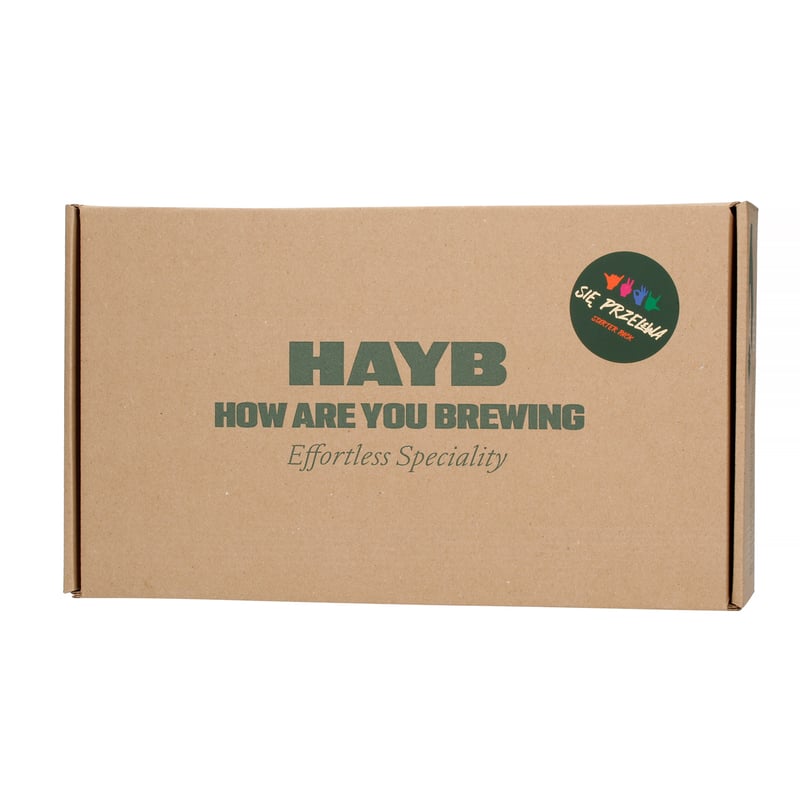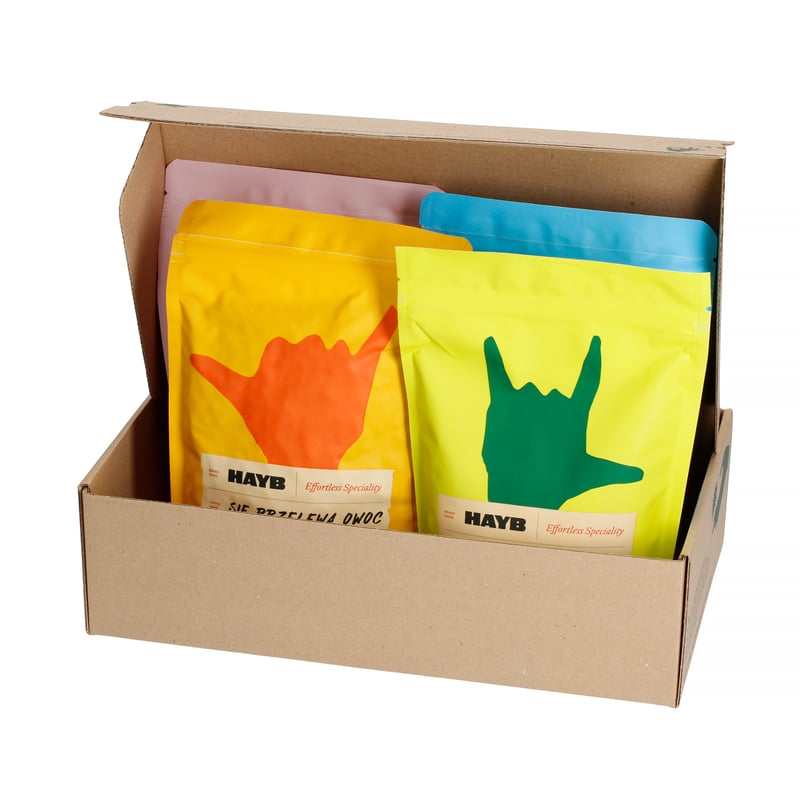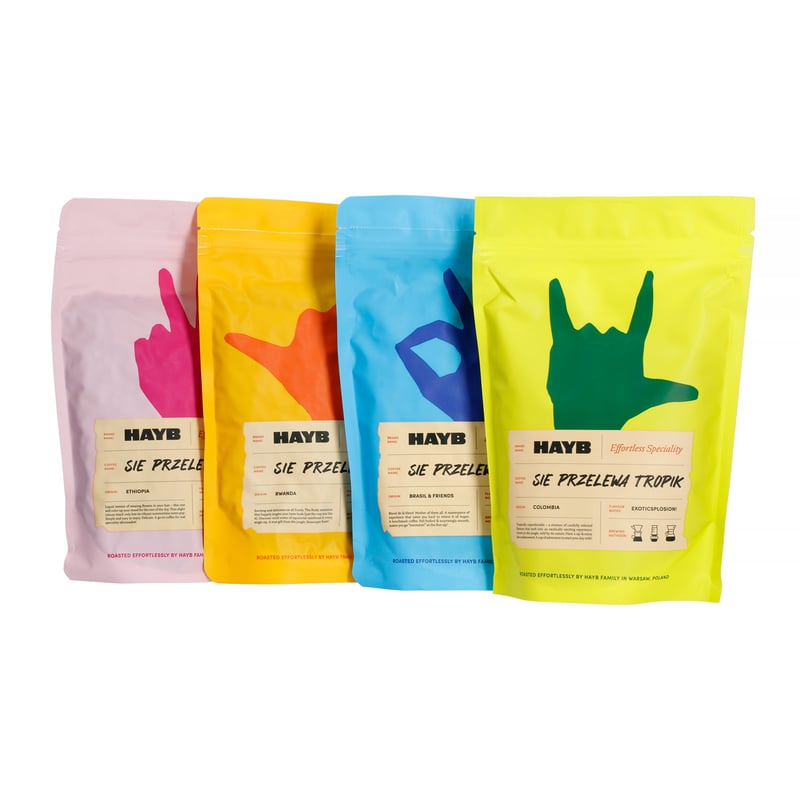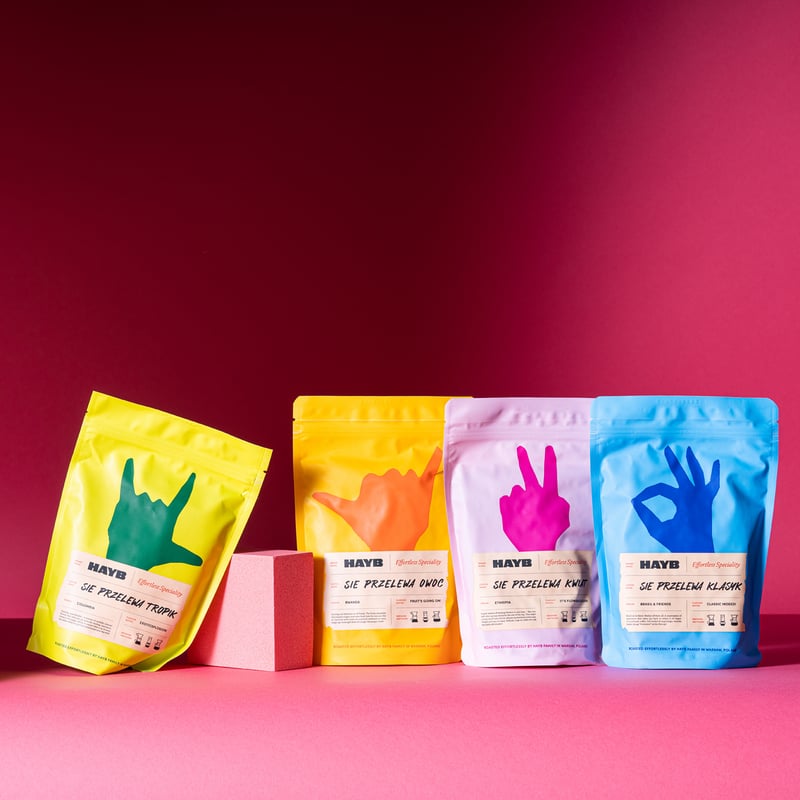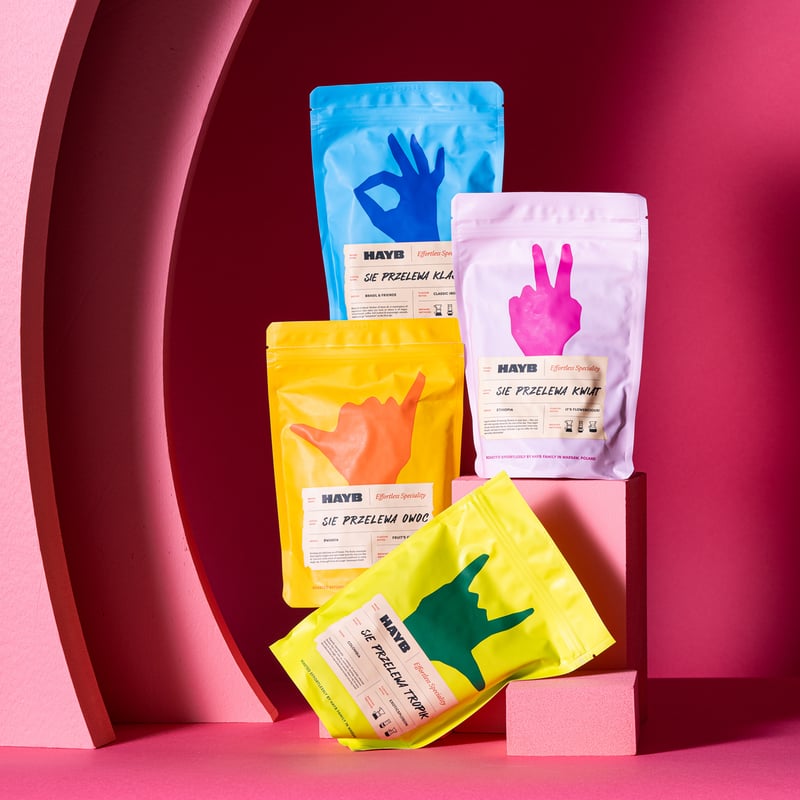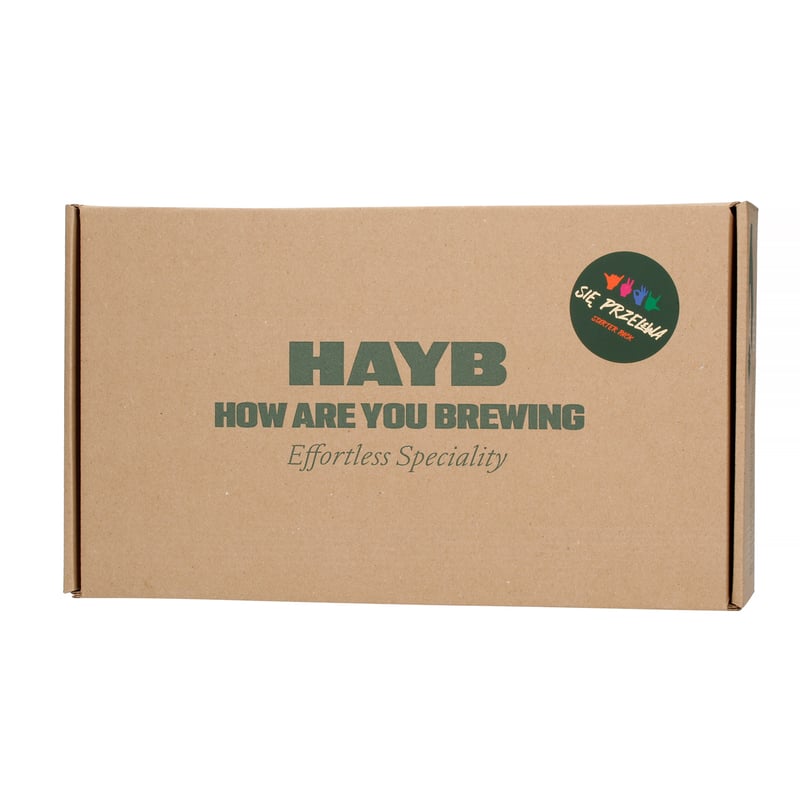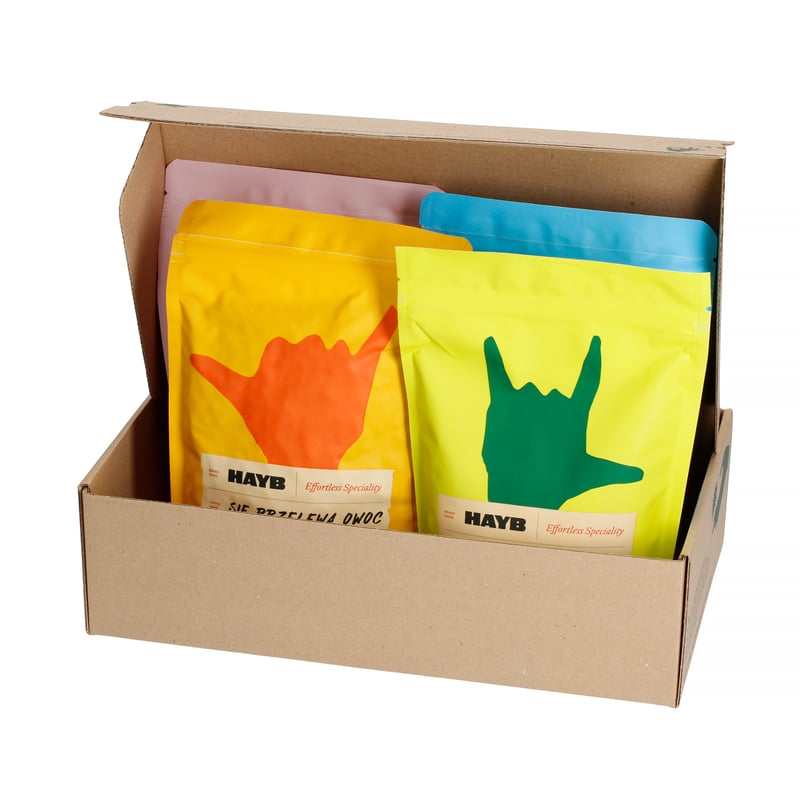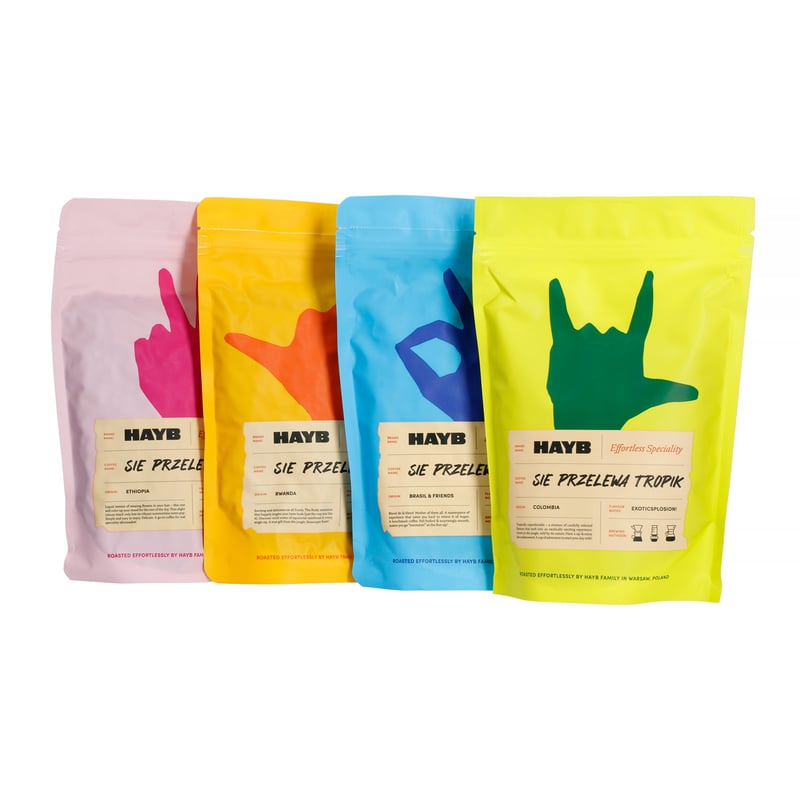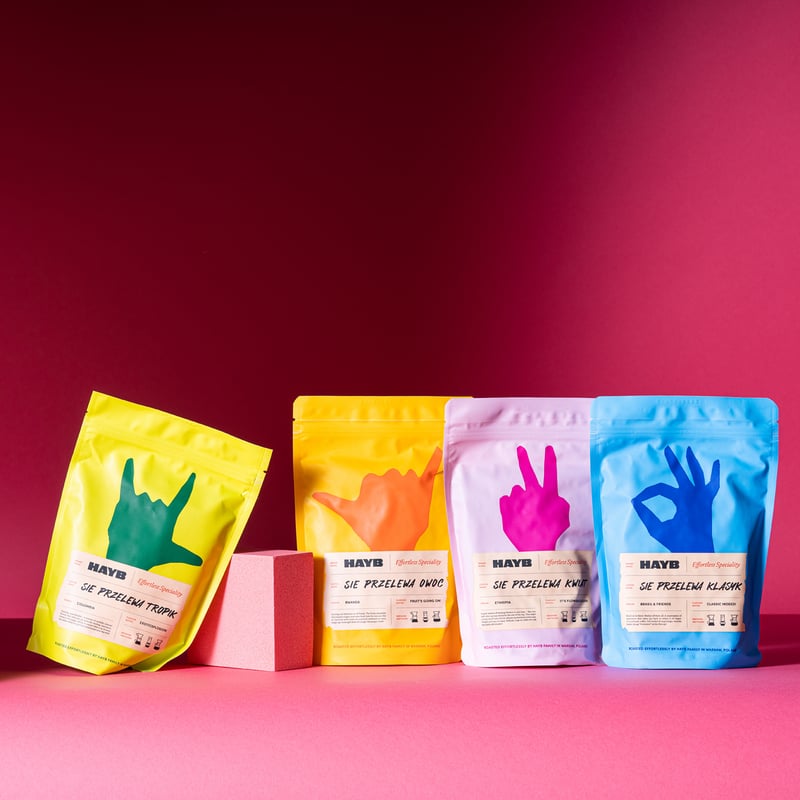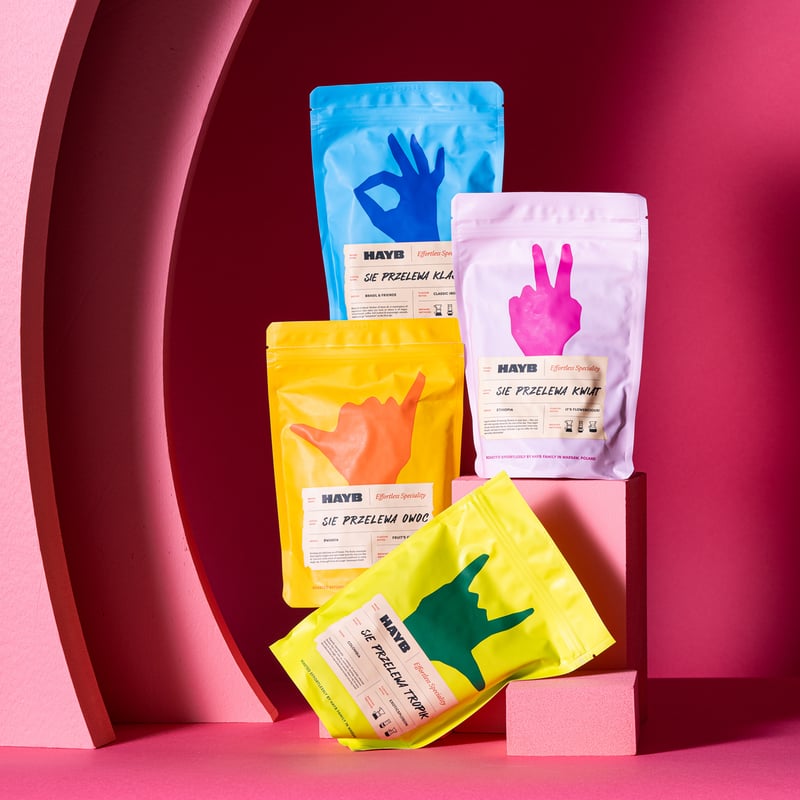 HAYB - Się Przelewa Starter Pack 4 x 250g
Contents:
1000 g
(€3.38* / 100 g)
The lowest price in the last 30 days: €37.62
Zestaw 4 kaw ziarnistych jakości specialty z palarni HAYB. Palone jasno, idealne do ekspresu przelewowego, dripa, Chemexa, AeroPressa, French Pressa, oraz innych alternatywnych metod parzenia. To doskonały sposób na spróbowanie kaw różnego pochodzenia, o różnych profilach smakowych.
Kawy w zestawie:
1 x 250g kawy ziarnistej Się Przelewa Owoc
1 x 250g kawy ziarnistej Się Przelewa Kwiat
1 x 250g kawy ziarnistej Się Przelewa Klasyk
1 x 250g kawy ziarnistej Się Przelewa Tropik

Seria SIĘ PRZELEWA to proste sytuacje. Kawka nie wymaga od Ciebie skrupulatnego liczenia klików, będzie dobra, możesz wsypać ją do swojego ekspresu przelewowego bez wyrzutów sumienia – po prostu Effortless Speciality.

Się Przelewa to kawa dla ludzi, kawa do domu, kawa na dobry początek i środek dnia. To uczciwa, solidnie pracująca seria. Chcesz sobie dripnąć? Sypnąć dobrą kawką, przelać coś smacznego? No to mamy to w wygodnym pakiecie!

Cztery warianty od najbardziej klasycznego, czekoladowo-orzechowego KLASYKA (nomen omen), przez syropowo słodziutki (i zupełnie nowy w naszej ofercie!) TROPIK, delikatnie herbaciany KWIAT aż do bomby owocowo-rześkich smaków w OWOCU.

Ten zestaw jest po to, żeby łatwiej Ci było znaleźć Twoje daily, Twoją spirit coffee, albo po prostu codziennie spijać inny przelewik (mamo, jaki to jest luksusik!). Smacznego!


| | |
| --- | --- |
| Brand: | HAYB |
| Package: | 4 x 250g |
| Whole bean / Ground Coffee: | Whole bean |
| Arabica / Robusta: | 100% Arabica |
| Roast level: | light |
| Brewing method: | Pour over (Alternative brewing methods) |
| Manufacturer's name and address: | HAYB Coffee Sp. z o.o. Al. Jerozolimskie 200 02-486 Warszawa |
| Shipping within: | 24 - 48 hours |
Product reviews are obtained by means of the Trustpilot program, which allows customers who have actually purchased the product in our store issue opinions based on an individual link. Both positive and negative reviews are published in accordance with Trustpilot's terms and conditions - available
here
. The star rating is the average of all customer ratings for a given product.