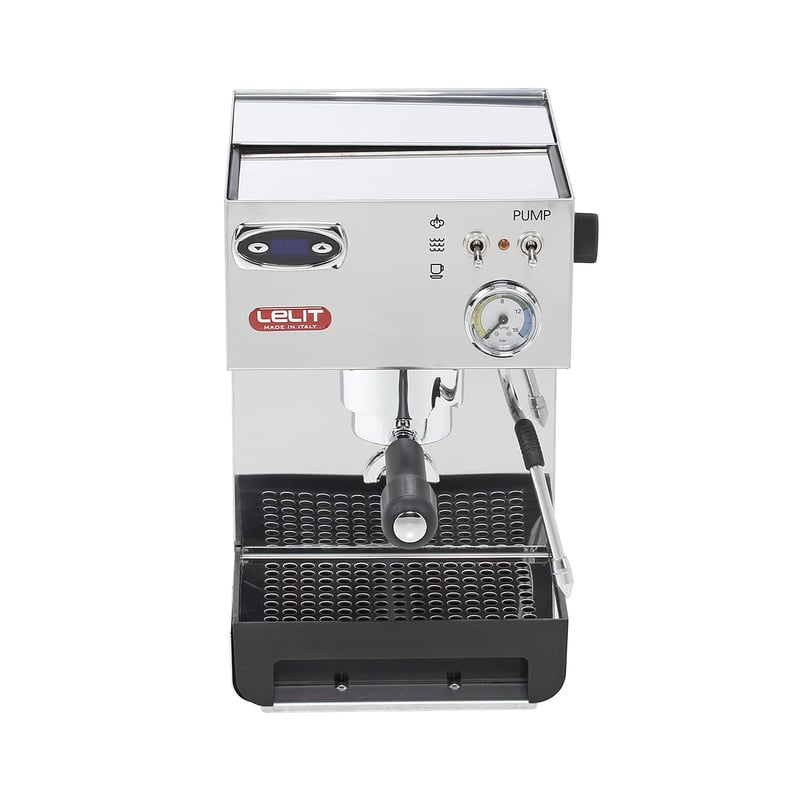 Lelit - Anna PL41TEM - Ekspres kolbowy
Leave us your e-mail, we will let you know as soon as the selected product appears in the offer!
Lelit Anna PL41TEM to ekspres kolbowy przeznaczony do użytku domowego. To doskonały wybór dla miłośników espresso, którzy chcą mieć pełną kontrolę nad procesem parzenia. Spieniacz pozwala także na przygotowanie mleka do cappuccino oraz zapewnia gorącą wodę na americano oraz napary herbaciane.
Najważniejsze cechy modelu PL41TEM Anna:


Bojler z systemem PID
Jest wykonany z mosiądzu i ma pojemność 250ml. System PID pozwala ustawić temperaturę bojlera, a ponadto przyczynia się do lepszego utrzymywania stałej temperatury wody, a w rezultacie do poprawnej ekstrakcji kawy.

Zbiornik na wodę
Pojemność 2,7 litra pozwala na długą pracę bez konieczności uzupełniania wody. Zbiornik mieści się z tyłu maszyny, jest wyjmowany, a okienko umieszczone z boku zapewnia kontrolę poziomu wody.

Tradycyjne wzornictwo
Korpus jest wykonany z wysokiej jakości stali nierdzewnej - urządzenie jest wytrzymałe, utrzymane w klasycznym stylu włoskich maszyn. Do obsługi zastosowano przyciski i przełączniki. Stalowa tacka ociekowa jest wyjmowana i łatwa w opróżnianiu oraz czyszczeniu. Ekspres jest wyposażony w zawór trójdrożny oraz system zapobiegający kapaniu wody z wylewki po parzeniu. Ciśnienie jest wskazywane przez analogowy manometr. Na górze urządzenia znajduje się podgrzewacz do filiżanek.

Dysza spieniająca mleko
Spieniacz pozwala na przygotowanie cappuccino i latte. Może służyć także za wylewkę gorącej wody do przygotowania herbaty.


Portafiltr
Portafiltr ma średnicę 57mm i może być używany z kawą mieloną oraz z saszetkami ESE. W zestawie znajdują się sitka: a pojedyncze espresso, na podwójne espresso, na saszetki ESE.
| | |
| --- | --- |
| Brand: | Lelit |
| Coffee machine type: | semi-automatic |
| Guarantee: | 24 months |
| Water tank capacity: | 2,7 l |
| Width: | 23 cm |
| Height: | 34 cm |
| Depth: | 26,5 cm |
| Weight: | 7,2 kg |
| Power [W]: | 1000 |
| Pressure [Bar]: | 15 |
| Shipping within: | 24 - 48 hours |
| EAN: | 8009437001088 |
Product reviews are obtained by means of the Trustpilot program, which allows customers who have actually purchased the product in our store issue opinions based on an individual link. Both positive and negative reviews are published in accordance with Trustpilot's terms and conditions - available
here
. The star rating is the average of all customer ratings for a given product.