1
405,00 €
2
147,00 €
3
452,00 €
4
595,00 €
Online products
Baratza Grinders
Coffee
Tea
Yerba Mate
Sweets
Coffee Makers and Grinders
Accessories
Filters
Burrs: Ø 40mm, steel, conical Grinding adjustment (micrometers): 250 – 1200 Number of adjustment options: 40 Grinding speed: 0.8 – 1.1 g/s Burr speed: 450 RPM Hopper capacity: 227g Grounds Bin Capacity: 142 g Weight: 3.1 kg

The Encore is lauded by coffee experts as the best solution for those who wish to brew excellent coffee at home. It is ideal both for those starting their adventure with the black liquor and for more demanding home baristas. Encore is a great value at a low price.

Design
The grinder body has a minimalist design, it is compact and made of plastic taking no fingerprints. It is a type of the on-demand grinder, so grinding takes place on demand - coffee is ground immediately before brewing, directly into the bin or flask. Grinding is started by a pulse button which gives you complete control of the quantity of coffee ground. In addition, Encore is equipped in an IN/OFF switch.

Grinding
adjustment Encore offers as many as 40 coffee grinding levels, from really fine to coarse. It is a great solution for French Press and alternative methods such as Chemex, Aeropress, dripper or a siphon. Burrs The grinder is equipped in conical burrs made of hardened steel, made in Europe.

The maintenance of the grinder is extremely easy, as it takes just a few seconds to remove the burrs.
| | |
| --- | --- |
| EAN13: | 838823004857 |
| Brand: | Baratza |
| Grinder type: | automatic |
| Burr type: | steel |
| Grind settings: | 250 do 1200 |
| Number of grinding steps: | 40 |
| Grinding speed: | 0.8 - 1.1 g/s |
| Hopper capacity: | 227 g |
| Ground coffee container capacity: | 142 g |
| Width: | 12 cm |
| Height: | 35 cm |
| Depth: | 16 cm |
| Weight: | 3,1 kg |
| Shipping within: | 24 - 48 hours |
Question:
Czy ten młynek nadaje się do ekspresów ciśnieniowych kolbowych, do espresso ?
Reply:
Niestety, młynek Baratza Encore nie sprawdzi się przy tak drobnym mieleniu kawy :(
Related products
You may also like:
Related articles
You may also like: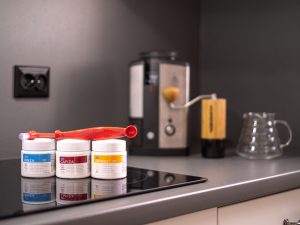 How often should you clean the grinder? And how to do it? Chemically or perhaps mechanically? Let's check this out!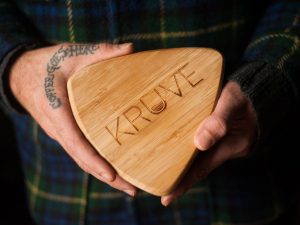 "Many have tried to perfect the grinder. We perfected the grind." - in these words KRUVE express its mission. Let's check how the KRUVE works in practice!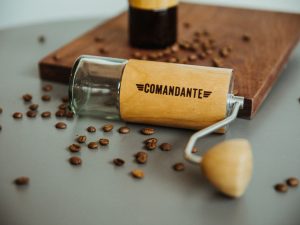 Many coffee geeks spend sleepless nights thinking about the Comandante Grinder. Though how to set the Comandante Grinder to make a good cup of coffee?