1
595,00 €
2
405,00 €
3
147,00 €
4
452,00 €
Online products
Baratza Grinders
Coffee
Tea
Yerba Mate
Sweets
Coffee Makers and Grinders
Accessories
Filters
Burrs: Ø 40 mm, steel, conical
Grind adjustment (micrometers): 250 – 1200
Number of adjustment options: 40
Grinding speed: 1.5 – 2.4 g/s
Burrs speed: 450 RPM
Hopper capacity: 227 g
Grounds Bin Capacity: 142 g
Weight: 3.6 kg


Virtuoso is one level above Baratza Encore grinder. Vitruoso is diferent with its improved housing, faster grinding and timer. Virtuoso is a perfect grinder for demanding home baristas. Design The housing is compact with a simple and elegant design. It is made of polished metal and plastic which take no fingerprints. It is a type of the on-demand grinder, so grinding takes place on demand - coffee is ground immediately before brewing, directly into the bin or flask. Grinding is started by a pulse button which gives you complete control of the quantity of coffee being ground. Additionally, Virtuoso is equipped in a 60-second timer which facilitates grinding control. Grinding adjustment Virtuoso offers as many as 40 coffee grinding levels, from really fine to coarse. So this is a great solution for espresso, French Press and alternative methods such as Chemex, Aeropress, dripper or a siphon. The grinder is able to grind up to 2.4 grams of beans in just a second. Burrs The grinder is equipped in conical burrs made of hardened steel, made in Europe. The maintenance of the grinder is extremely easy, as it takes just a few seconds to remove the burrs.
| | |
| --- | --- |
| EAN13: | 838823005861 |
| Brand: | Baratza |
| Grinder type: | automatic |
| Burr type: | steel |
| Grind settings: | 250 do 1200 |
| Number of grinding steps: | 40 |
| Grinding speed: | 1.5 - 2.4 g/s |
| Hopper capacity: | 227 g |
| Ground coffee container capacity: | 142 g |
| Width: | 12 cm |
| Height: | 35 cm |
| Depth: | 16 cm |
Related articles
You may also like: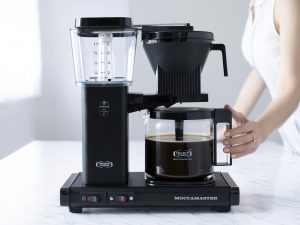 If you are wondering what coffee grounds should go into your grinder, here you will find some suggestions which can actually make it a pleasant experience!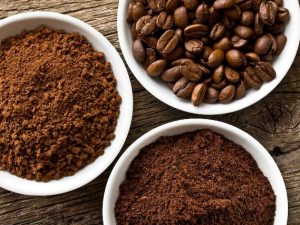 If you want to invest in good coffee, a proper grinder needs to be included in your budget. We will help you with choosing the perfect one.