1
teapigs Earl Grey Strong - Tea Bag
0,60 €
2
teapigs Mao Feng Green - Loose Tea 200g
16,50 €
3
0,60 €
4
teapigs Mao Feng Green - Tea Bag
0,60 €
5
teapigs English Breakfast - Tea Bag
0,60 €
Online products
Teapigs Tea
Coffee
Tea
Yerba Mate
Sweets
Coffee Makers and Grinders
Accessories
Filters
Super tasty and refreshing! Like a fruit tart in a cup!
Package: 15 Tea Bags
Roasting date: 14.05.2018
Expiration date: 14.05.2021
Description: The wishy-washy fruit teas are over! Thanks to Teapigs - tea producer who pack possibly largest pieces of fruit and whole berries to their teas (in this case we packed whole cranberries and blueberries), you get what you expect of fruit tea - extremely fruity, distinctive taste, no artificial additions.

Origin: Nigeria

How does it taste? Super delicious and fruity! Like a fruit tart in a cup! Drink it when you feel slow and lifeless. The antioxidants in our super fruits will help stave off "Squashed Hedgehog Syndrome" or just tiredness.

Does NOT contain caffeine.

Remember, no cheap tea powder will ever offer you such taste experiences as teas with selected whole leaves

Preparation:
Infuse in hot water. Brew for about 3 minutes - 1 tea bag per person.
| | |
| --- | --- |
| EAN13: | 5060136750151 |
| Brand: | teapigs |
| Tea type: | |
| Loose tea / Tea bags: | in bags |
| Package: | 15 Tea Bags |
| Manufacturer's name and address: | |
Related products
You may also like:
Related articles
You may also like: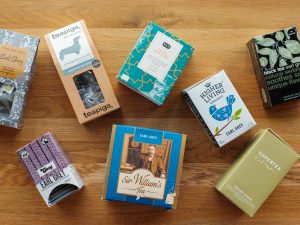 Which used tea bags can you compost and why? Brief overview of tea you can buy at Coffeedesk.com with composting instruction!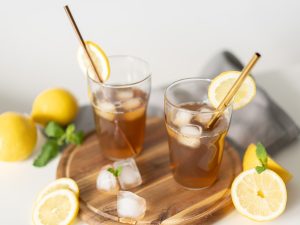 How to make delicious iced tea? You have so many options! Check out our 5 original recipes that will show you the diversity of tea world.