1
teapigs Earl Grey Strong - Tea Bag
0,60 €
3
0,60 €
4
teapigs Mao Feng Green - Tea Bag
0,60 €
5
teapigs English Breakfast - Tea Bag
0,60 €
Online products
Teapigs Tea
Coffee
Tea
Yerba Mate
Sweets
Coffee Makers and Grinders
Accessories
Filters
As in the case of all teapigs teas, we make sure that our herbal teas are made of whole leaves or flowers.
Package: 15 Tea Bags
Roasting date: 02.07.2018
Expiration date: 02.07.2021

Description: Teapigs follows the rule that leaves and flowers of herbs should be praised and tended, not ground. Thanks to using whole mint leaves the flavour is much stronger, more distinctive, and natural than in other tea bags. Mint works perfect when your tummy aches but also has preventive properties; it is good for keeping balance in digestive system.

Origin: Bulgaria How does it taste? Very minty, very refreshing, very light...
Drink it when you feel not so well and heavy, after a huge dinner it will save us all. It will also help you refresh your breath nicely.

Contains natural caffeine. Remember, no cheap tea powder will ever offer you such taste experiences as teas with selected whole leaves

Preparation:
Infuse in hot water. Brew for about 3 minutes - 1 tea bag per person.

How we like it? Strong - the longer you brew, the stronger the mint. Leave it in for 7 minutes and you will feel genuine mint flavour!
| | |
| --- | --- |
| EAN13: | 5060136750144 |
| Brand: | teapigs |
| Tea type: | mint |
| Loose tea / Tea bags: | in bags |
| Package: | 15 Tea Bags |
| Shipping within: | 24 - 48 hours |
| Manufacturer's name and address: | |
Related products
You may also like:
Related articles
You may also like: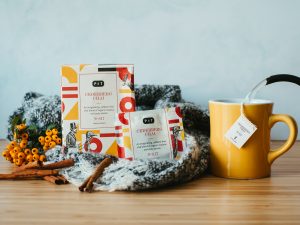 Tea producers get really creative with their winter blends. You can be inventive too! Use an unflavored tea and your favourite spices. Check how to start!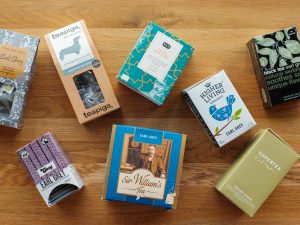 Which used tea bags can you compost and why? Brief overview of tea you can buy at Coffeedesk.com with composting instruction!