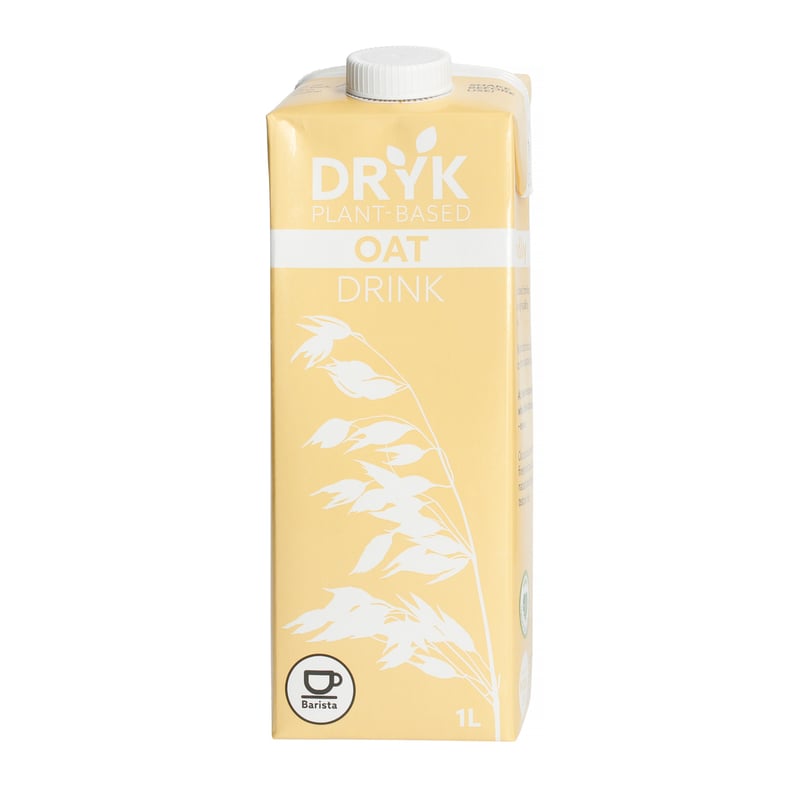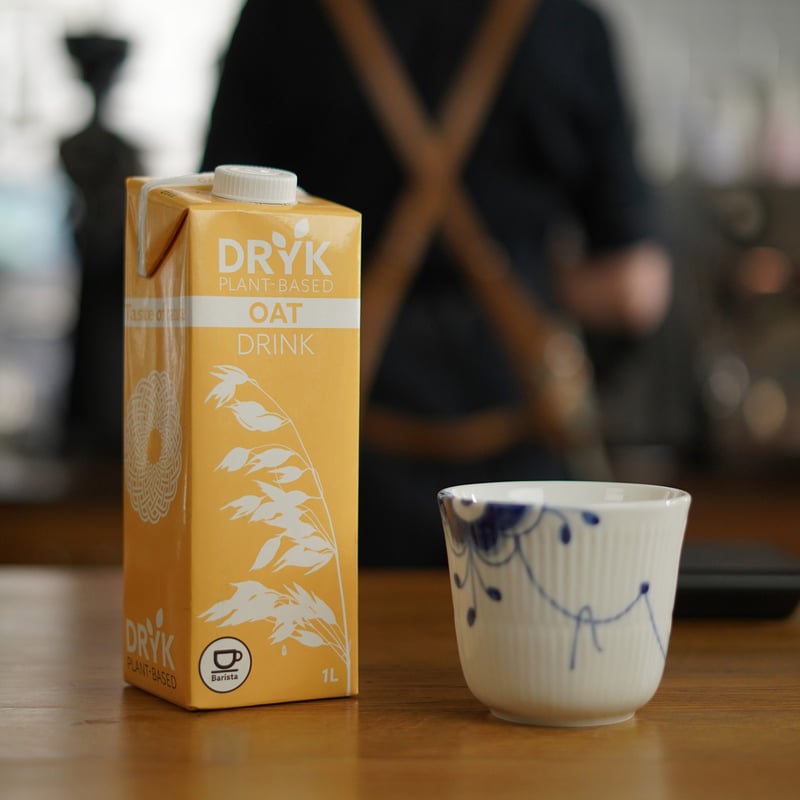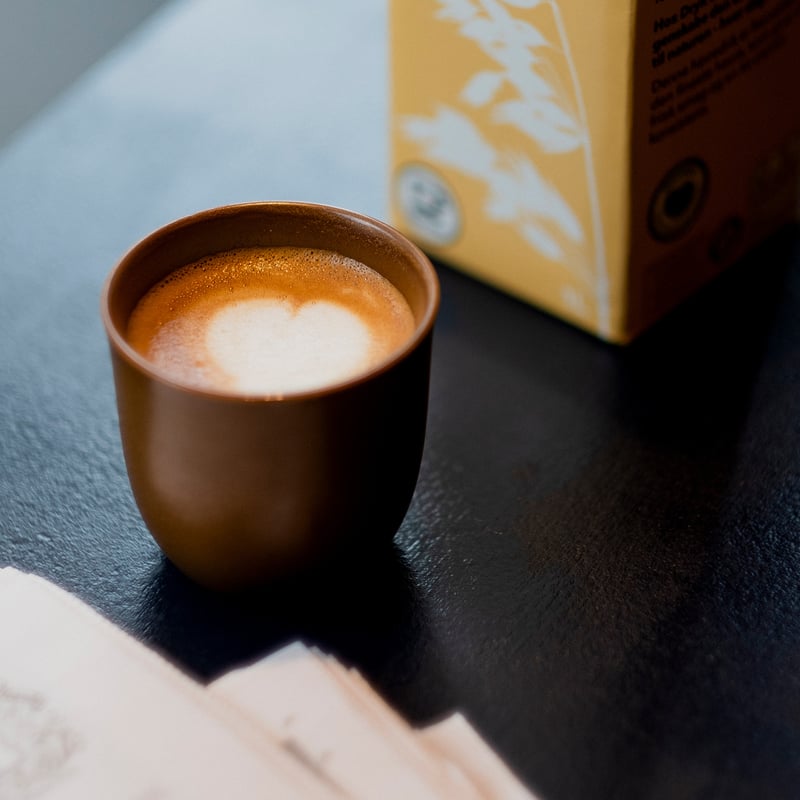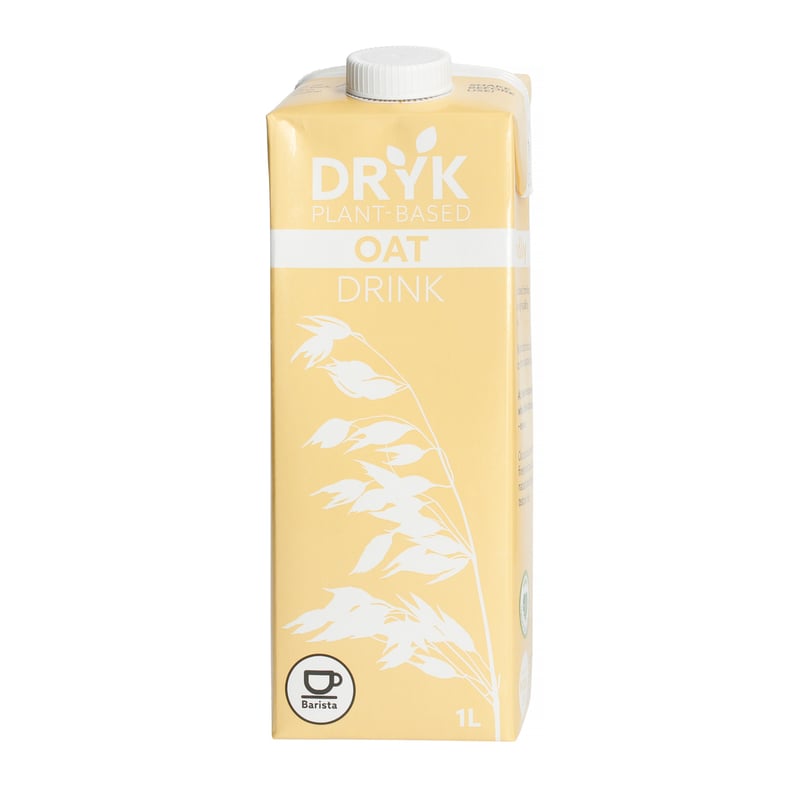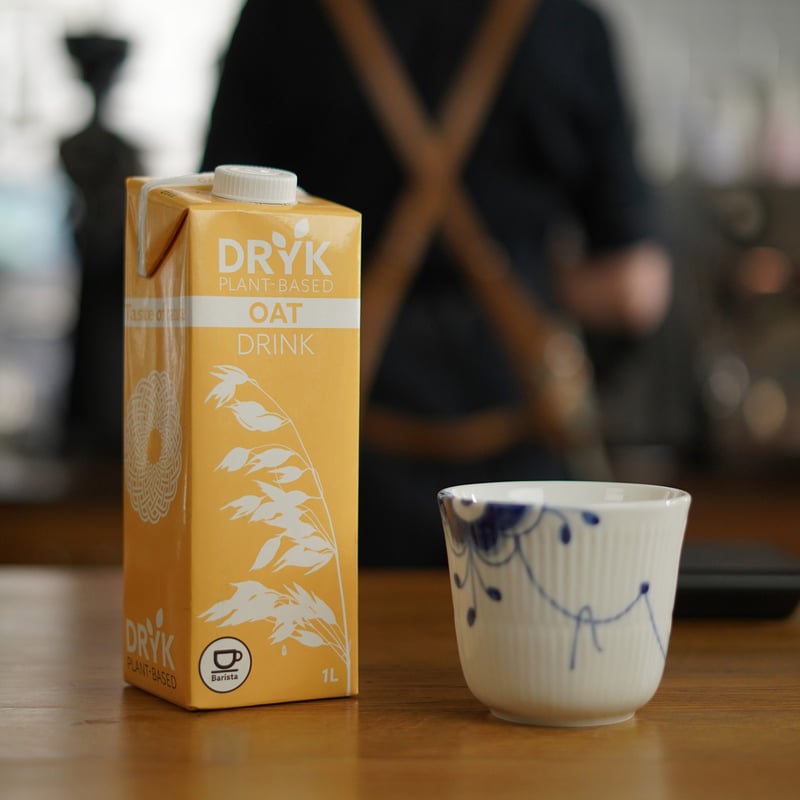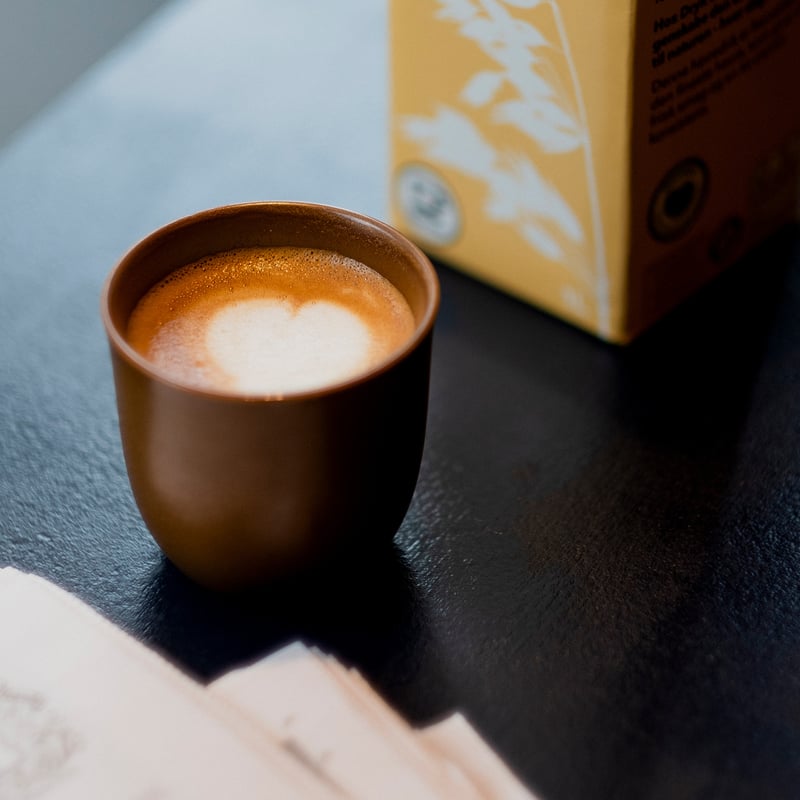 DRYK - Barista Oat Drink 1L
The lowest price in the last 30 days: €2.84
DRYK Oat Barista is created specially for coffee, both at home and for professional baristas. The plant drink has a lovely, creamy texture and the sweetness of the oat complements all types of coffee, without drowning the taste of coffee. The characteristics of the plant drink makes it particularly fast to heat, steam and foam, which makes it easy for you to make a tasty and delicious cup of coffee.

DRYK Oat Barista is made of real oats, grown and harvested in the North. This means that the sugar content in this oat drink is lower than oat drinks produced with syrup. The drink contains beta-glucans, which is a dietary fiber naturally found in oats. Furthermore, the drink is enriched with calcium, vitamin D and vitamin B12.

The oats come from fields in the Nordic region – from southern Finland across central Sweden, southern Norway and northern Jutland. Oats have been harvested throughout the Nordic countries for thousands of years. Here, the oats grow more slowly than in the rest of Europe, which is a vital part of taste and quality. The plant drink is produced in southern Sweden.


ALLERGIES AND DIET PREFERENCES

Vegan: DRYK plant drinks are 100% vegetable and thus ideal for vegan diets or any other diet, where animal products are cut out.

Gluten: no matter which one of DRYK oat drink you choose, the content of gluten is very low. Our oat drink contains less than 100 ppm gluten (mg/kg product), which corresponds to the labeling "very low gluten content". This makes the plant drink as close to gluten-free as possible.

Lactose: these plant drinks are perfect for you if you are lactose intolerant, because they naturally are free from lactose and milk protein.


INGREDIENTS AND NUTRITIONAL VALUES

Ingredients: Oat base (water, oats 10%), rapeseed oil, acidity regulator (dipotassium phosphat), calcium (calcium carbonate, calcium phosphate), salt (added iodine), vitamins (D3, riboflavin og B12).

Nutritional values per 100 ml
Energy: 256 kJ/62 kcal
Fat: 2,8 g
– of which saturates: 0,2 g
Carbohydrate: 7,8 g
– of which sugars: 3,5 g
Protein: 1,0 g
Salt: 0,1 g
Vitamin D: 20%* – 1 µg
Riboflavin: 15%* – 0,21 mg
Vitamin B12: 15%* – 0,38 µg
Calcium 15%*- 120 mg
*percentage of reference intake
Beta-glucans: 0,4 g/100 ml
| | |
| --- | --- |
| Brand: | DRYK |
| Package: | 1 l |
| 83: | owsiany |
| Manufacturer's name and address: | Dryk ApS, Dyrehavevej 5 Klippinge Dania / Denmark, 4672 |
| Shipping within: | 24 - 48 hours |
| EAN: | 5700002149480 |
Product reviews are obtained by means of the Trustpilot program, which allows customers who have actually purchased the product in our store issue opinions based on an individual link. Both positive and negative reviews are published in accordance with Trustpilot's terms and conditions - available
here
. The star rating is the average of all customer ratings for a given product.