1
Johan & Nyström - Fika - Ground Coffee
10,40 €
2
Johan & Nyström - Ethiopia Guji
11,50 €
3
Johan & Nyström - Brazil Fortaleza
9,50 €
Online products
Johan & Nyström Coffee
Coffee
Tea
Yerba Mate
Sweets
Coffee Makers and Grinders
Accessories
Filters
Sumatra Gayo Mountain comes from the province of Ache located in the northern part of Sumatra. This is dark roasted coffee with the intense aroma of spices and fresh figs. Its rich, well-balanced flavour will satisfy even the most demanding palate.

Package: 500 g
Roasting date: 05.09.2019
Expiration date: 03.03.2020

This coffee comes from Koptan Gayo Megah Bersiri cooperative, which currently has 545 members. The cooperative started to operate in January 2012 and, as soon as in November of the same year, it received the full status of an organic coffee producer and Fair Trade certificate.

Origin: Indonesia (Sumatra)
Region: Aceh
Producer: Permata Gayo Cooperative
Altitude: 1300 m above sea level.
Variety: Caturra, Ateng, Jember Typica
Process: Natural
| | |
| --- | --- |
| Brand: | Johan & Nyström |
| Package: | 500 g |
| Country of origin: | Sumatra |
| Whole bean / Ground Coffee: | Whole bean |
| Arabica / Robusta: | 100% Arabica |
| Process: | Natural |
| Roast level: | medium |
| Brewing method: | Pour over (Alternative brewing methods) |
| Shipping within: | 24 - 48 hours |
| Manufacturer's name and address: | |
Related products
You may also like:
Related articles
You may also like: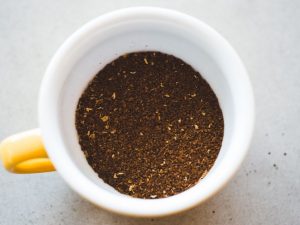 Such a great coffee! Sweet and tasty, even if you brewed it carelessly. Suddenly... Sourness, bitterness and flat taste... It was a roaster fault or...?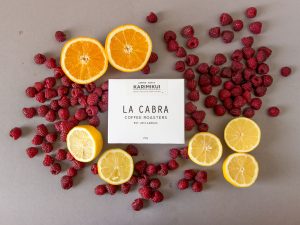 Spóźniłeś się na lato? Przegapiłeś w pracy, albo grając w grę? Uciekło Ci na saksach? A może wakacje w Kołobrzegu były nie dość słoneczne? Bez paniki!
Almost everybody has heard about sommeliers in the world of wine. A q-grader is a professional taster who specialises in sensory evaluation of Arabica.