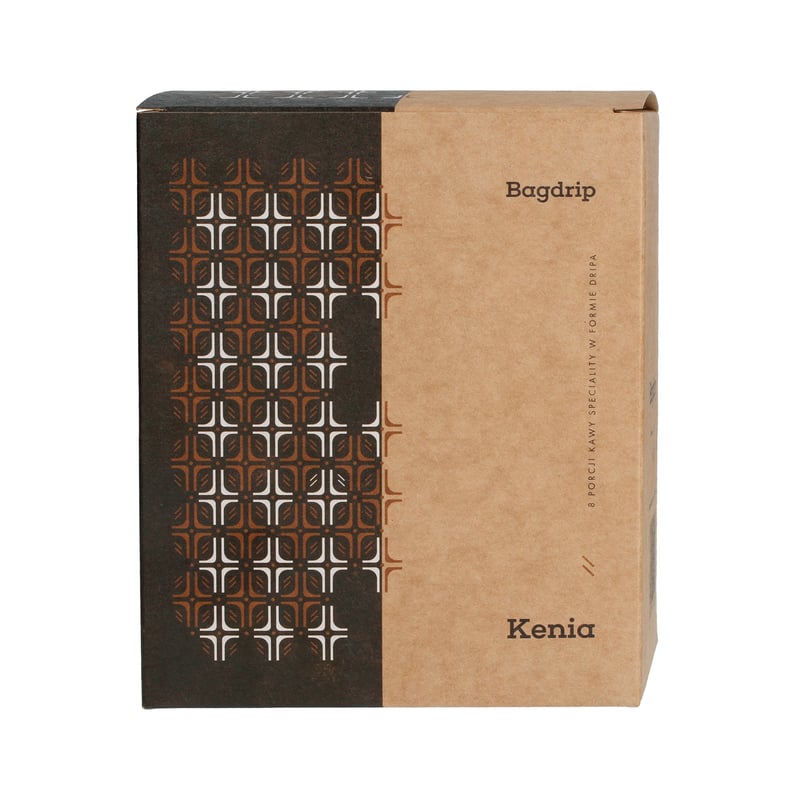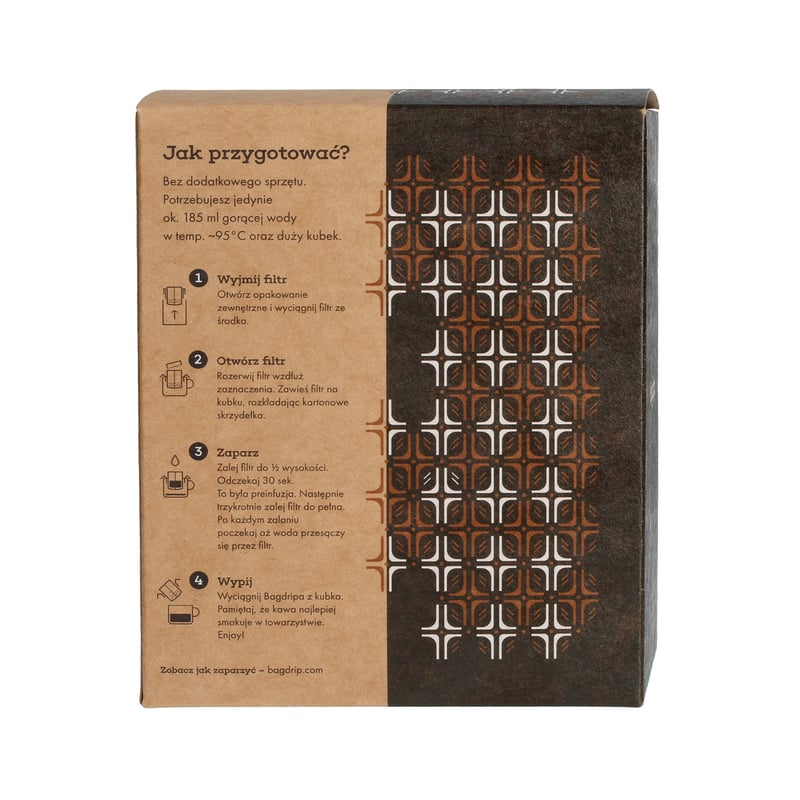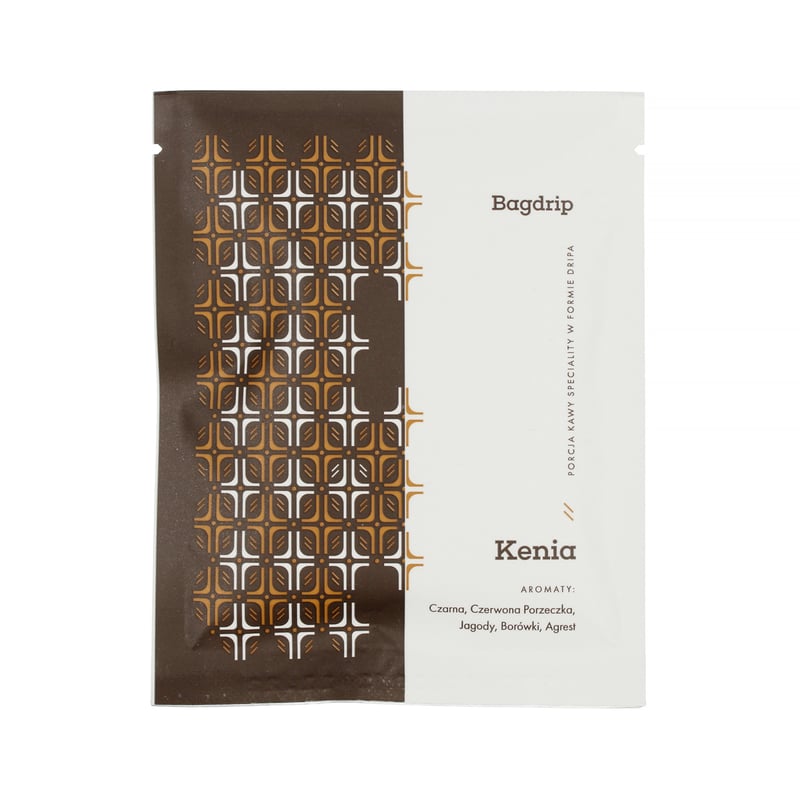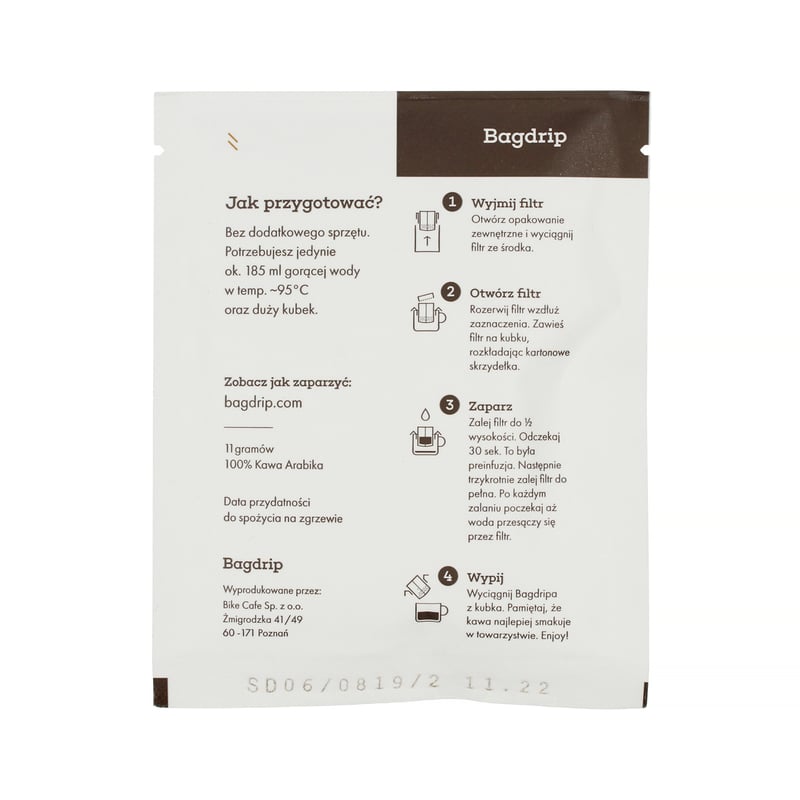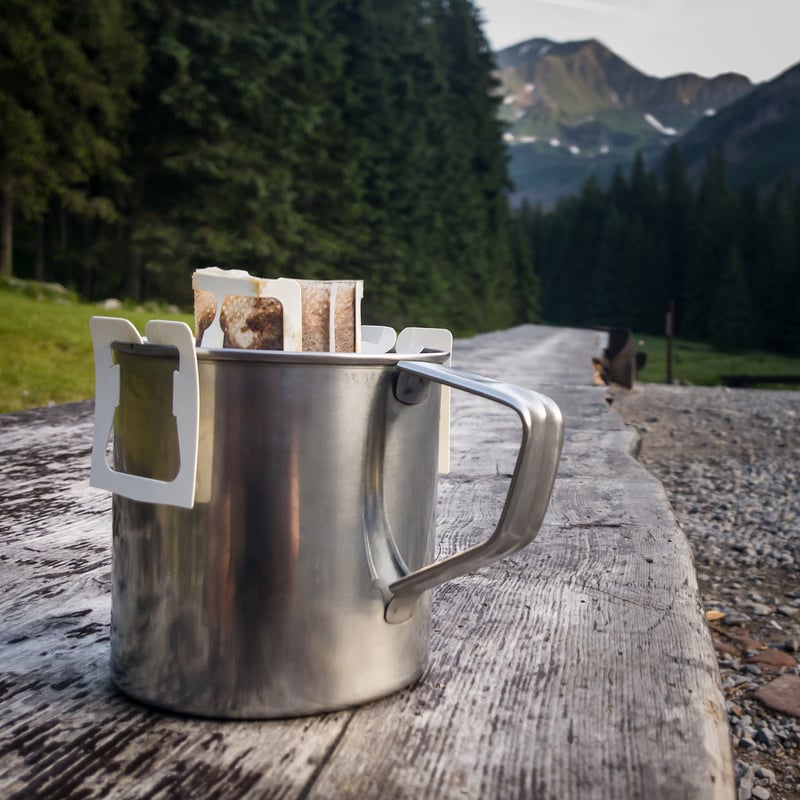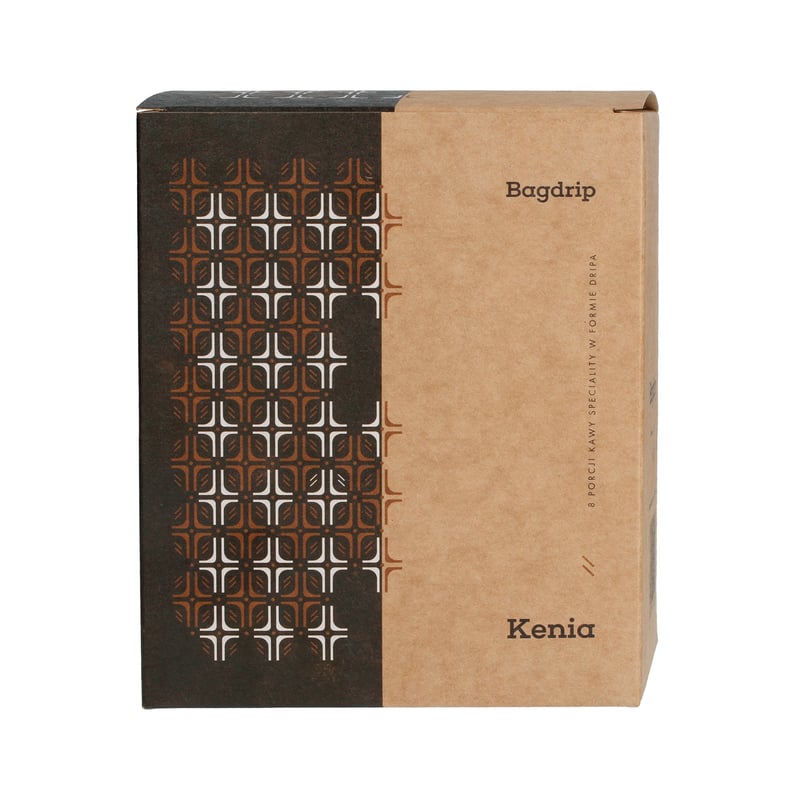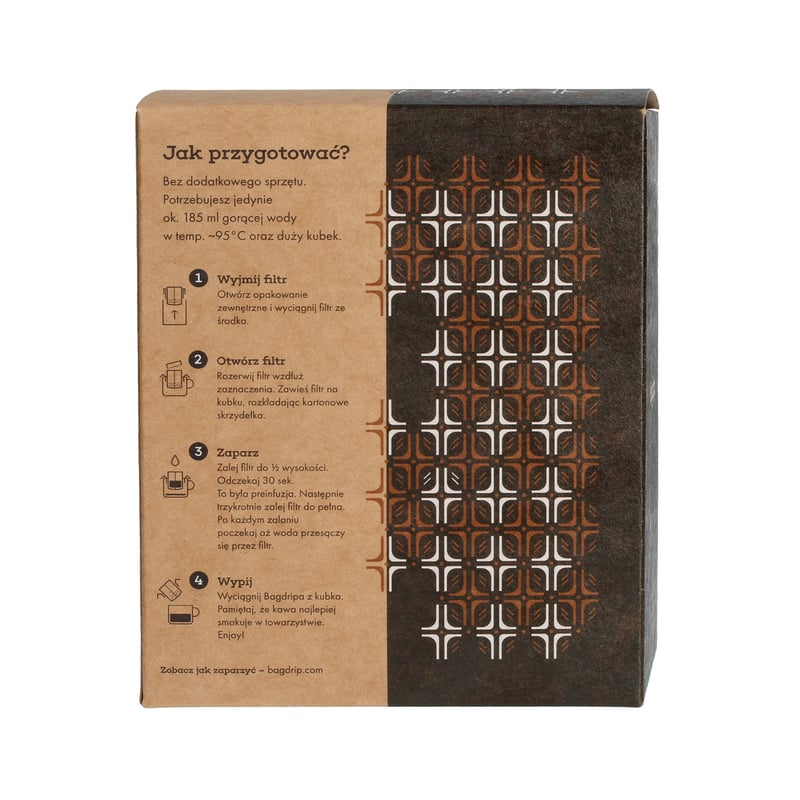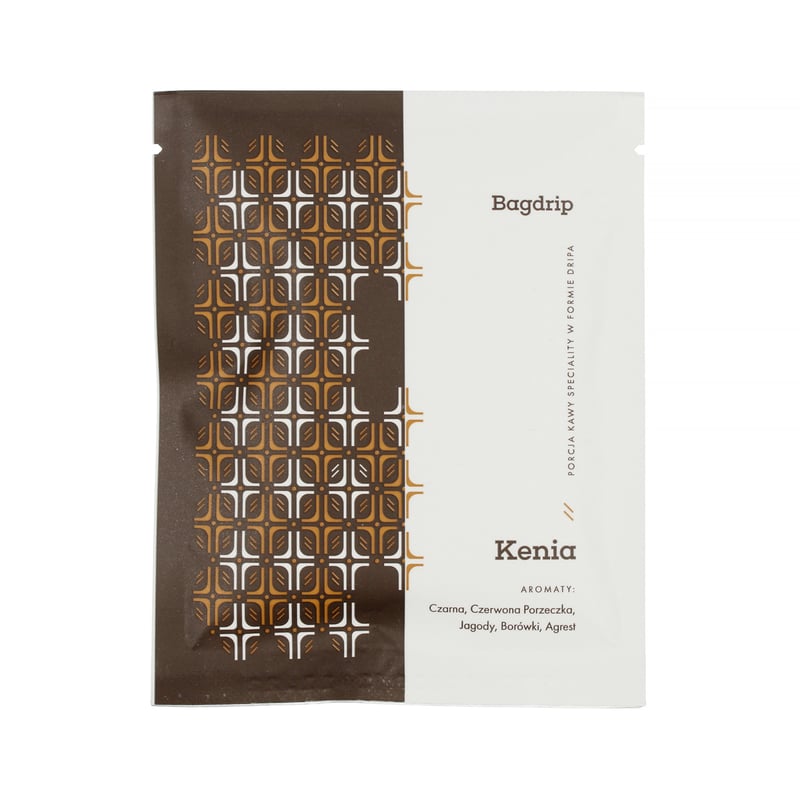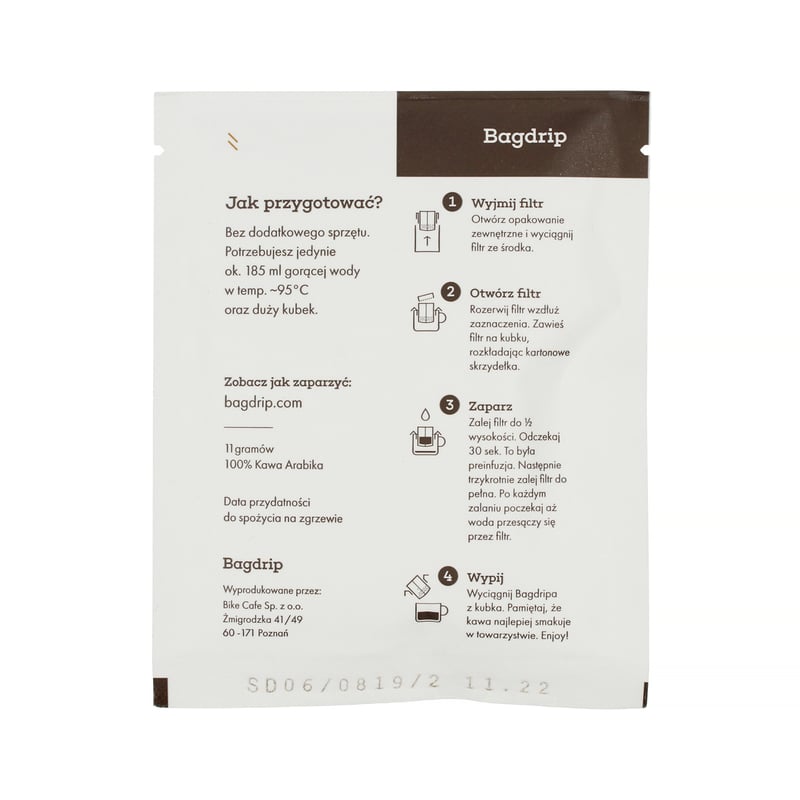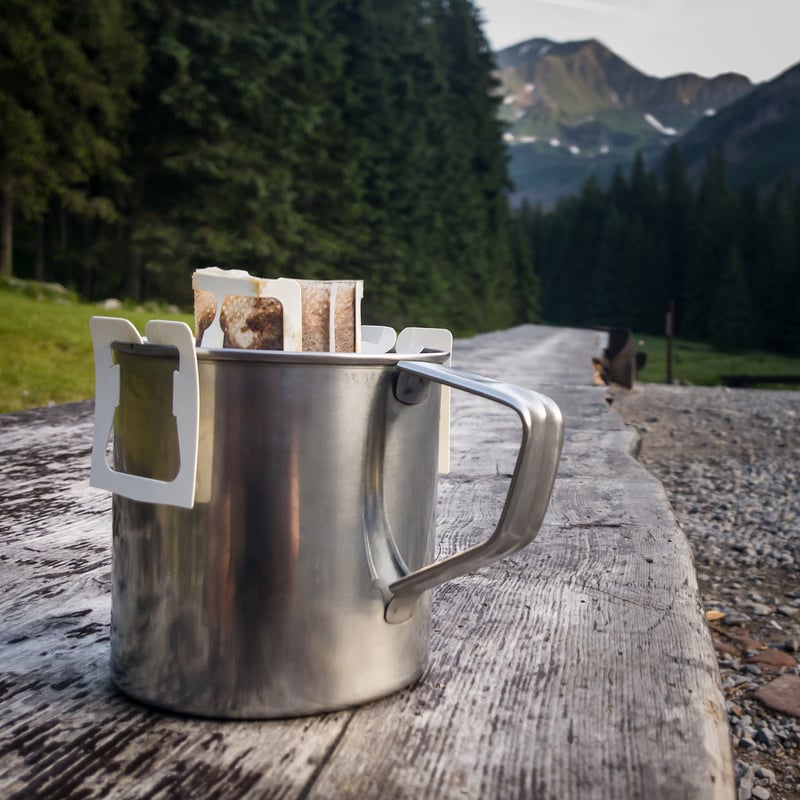 Bagdrip - Kenya Box - 8 Sachets
Contents:
88 g
(€10.42* / 100 g)
Box of eight sachets (8 x 11 g)
What is Bagdrip?
Bagdrip is a coffee and a filter in one. In each bag, you will find 11 grams of light-roast ground speciality coffee from all over the world. It is enough to brew a single cup of coffee (185 ml). You will only need hot water and a cup. Perfect flavour wherever you want - when travelling or at home, quickly, without much effort or equipment.
Flavour and origin
In the bag, you will find coffee from Kenya, Mukerwe-ini town located in Nyeri county. The Nduma factory lies at around 1750 meters above sea level and is part of the Ruthaka Farmers Cooperative Society. Coffee beans are wet-processed in typical Kenyan style. If you love fruity coffees, this coffee is for you. You can taste black and red currant, blueberries and gooseberry.

Brewing method
1.
Open the sachet and take out the filter.
2.
Rip open the top of the filter and spread the paper hooks. Put it on a mug.
3.
Fill half of the filter with hot water and wait 30 seconds. Next, fill the filter three times to the top. Wait for the water to flow through the coffee after each pour.
4.
Discard the Bagdrip and it's done!
Each coffee is available in single sachets and boxes of 8. You can find all of them
HERE.
| | |
| --- | --- |
| Brand: | Bagdrip |
| Package: | 8 x 11g |
| Country of origin: | Kenya |
| Whole bean / Ground Coffee: | Ground |
| Arabica / Robusta: | 100% Arabica |
| Process: | Washed |
| Roast level: | light |
| Brewing method: | Pour over (Alternative brewing methods) |
| Manufacturer's name and address: | Bike Café Sp. z o.o. ul. Żmigrodzka 41/49, 60-171 Poznań, Polska / Poland |
| Shipping within: | 24 - 48 hours |
Product reviews are obtained by means of the Trustpilot program, which allows customers who have actually purchased the product in our store issue opinions based on an individual link. Both positive and negative reviews are published in accordance with Trustpilot's terms and conditions - available
here
. The star rating is the average of all customer ratings for a given product.