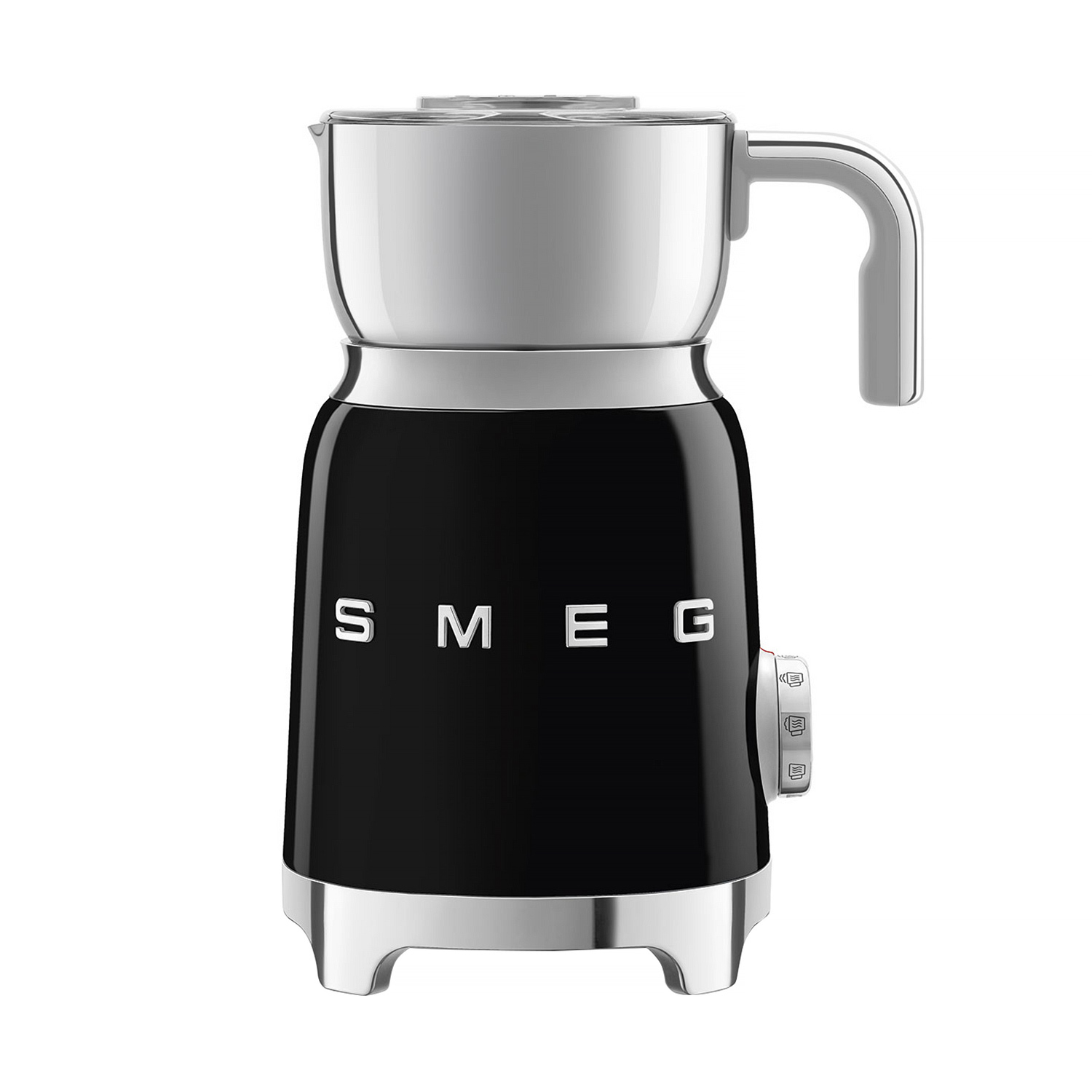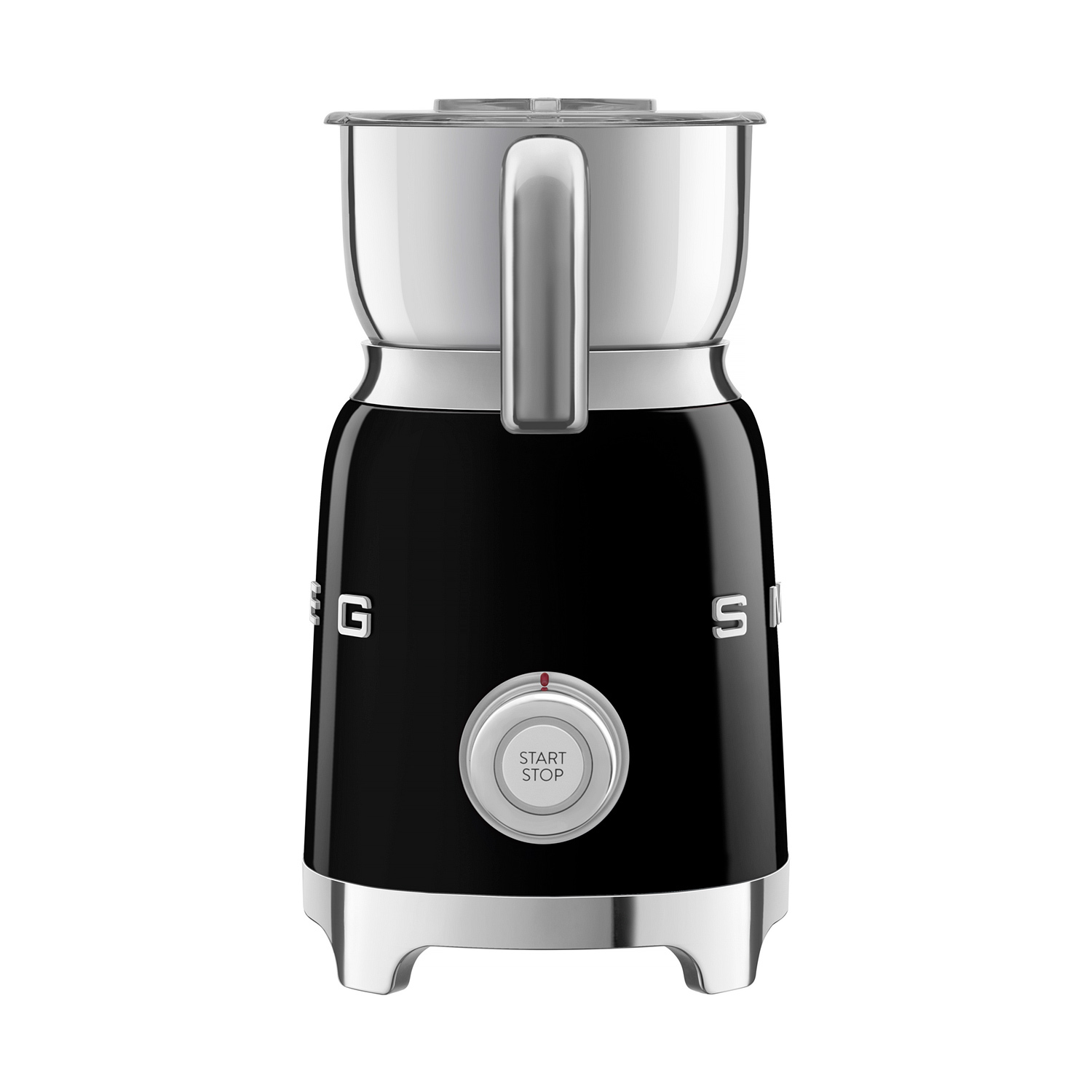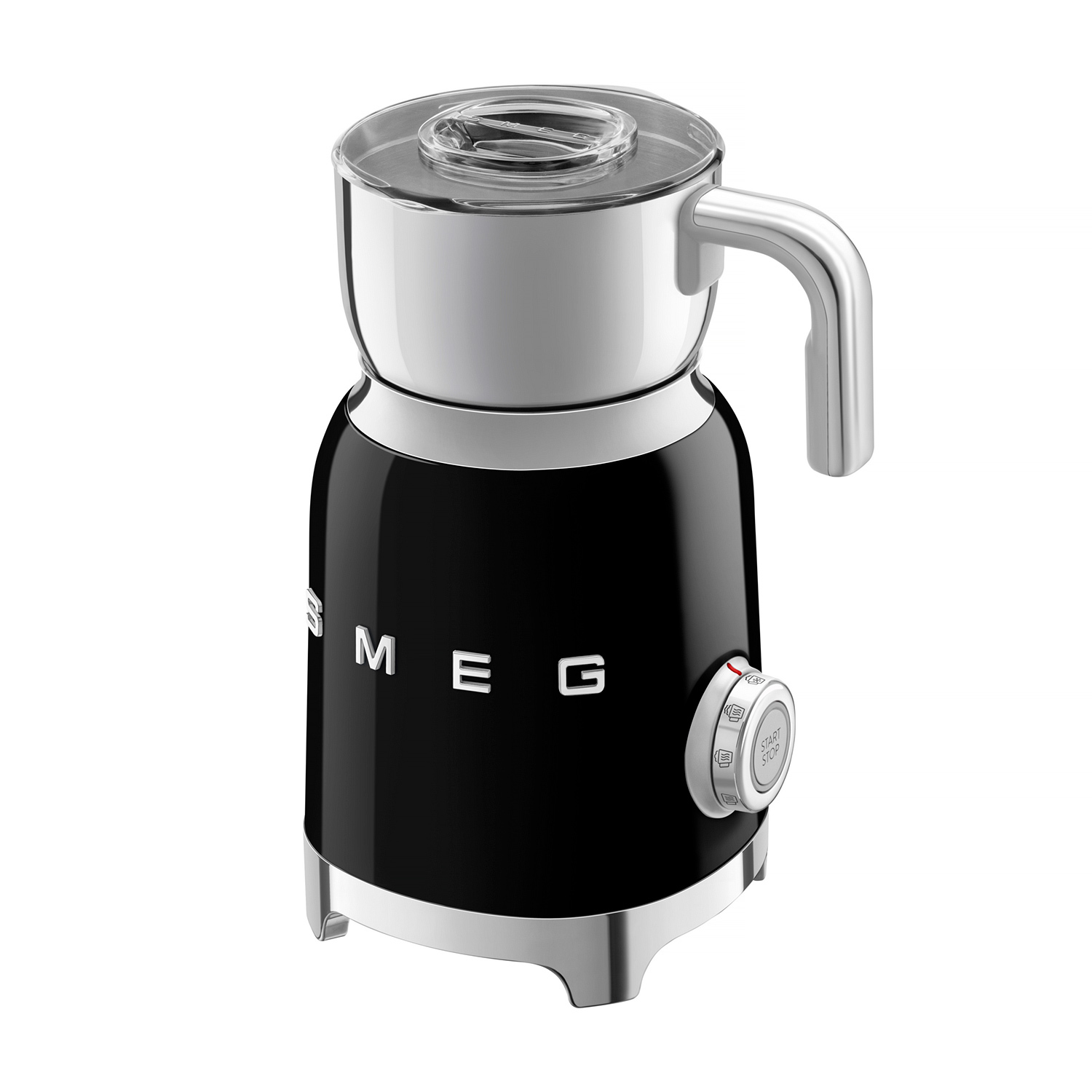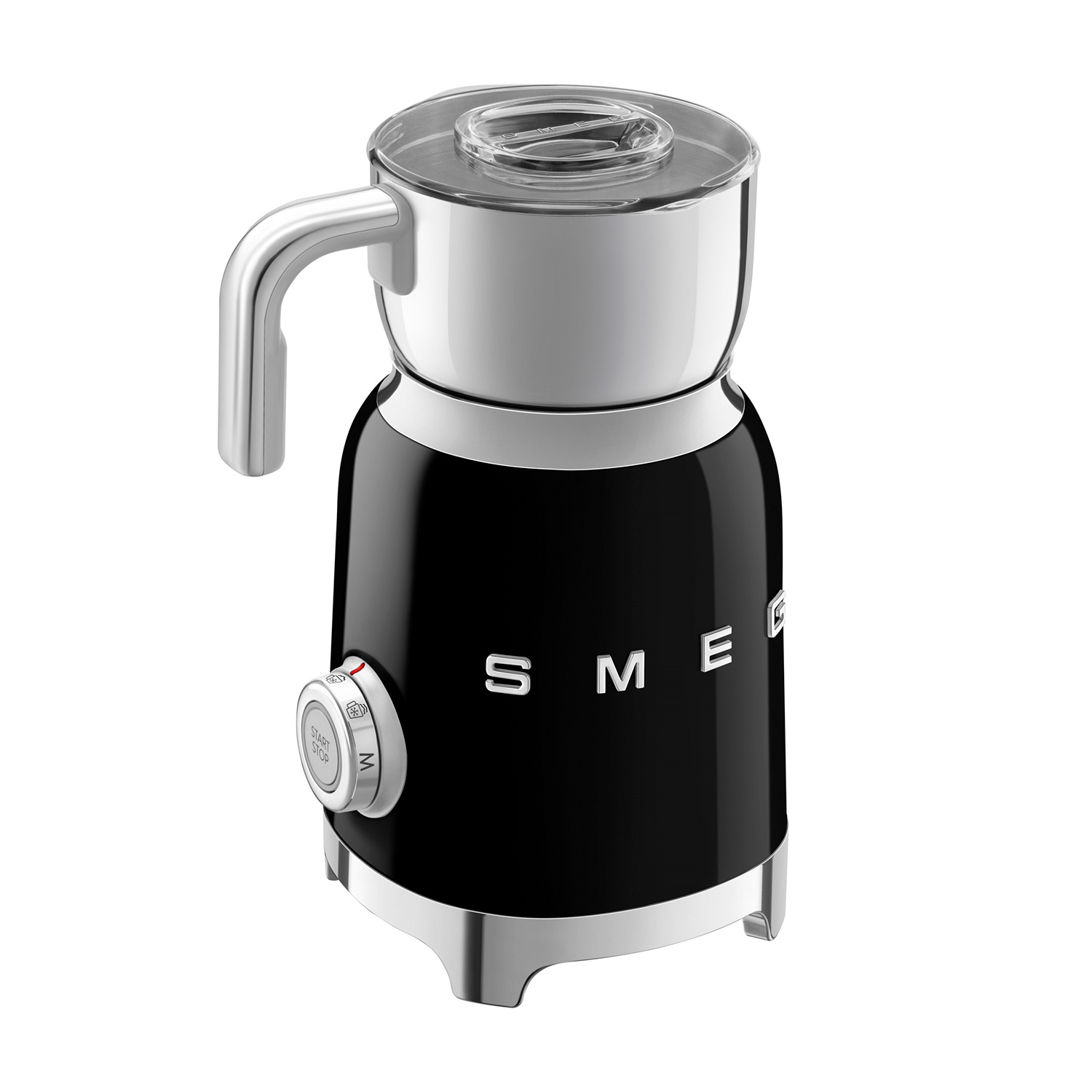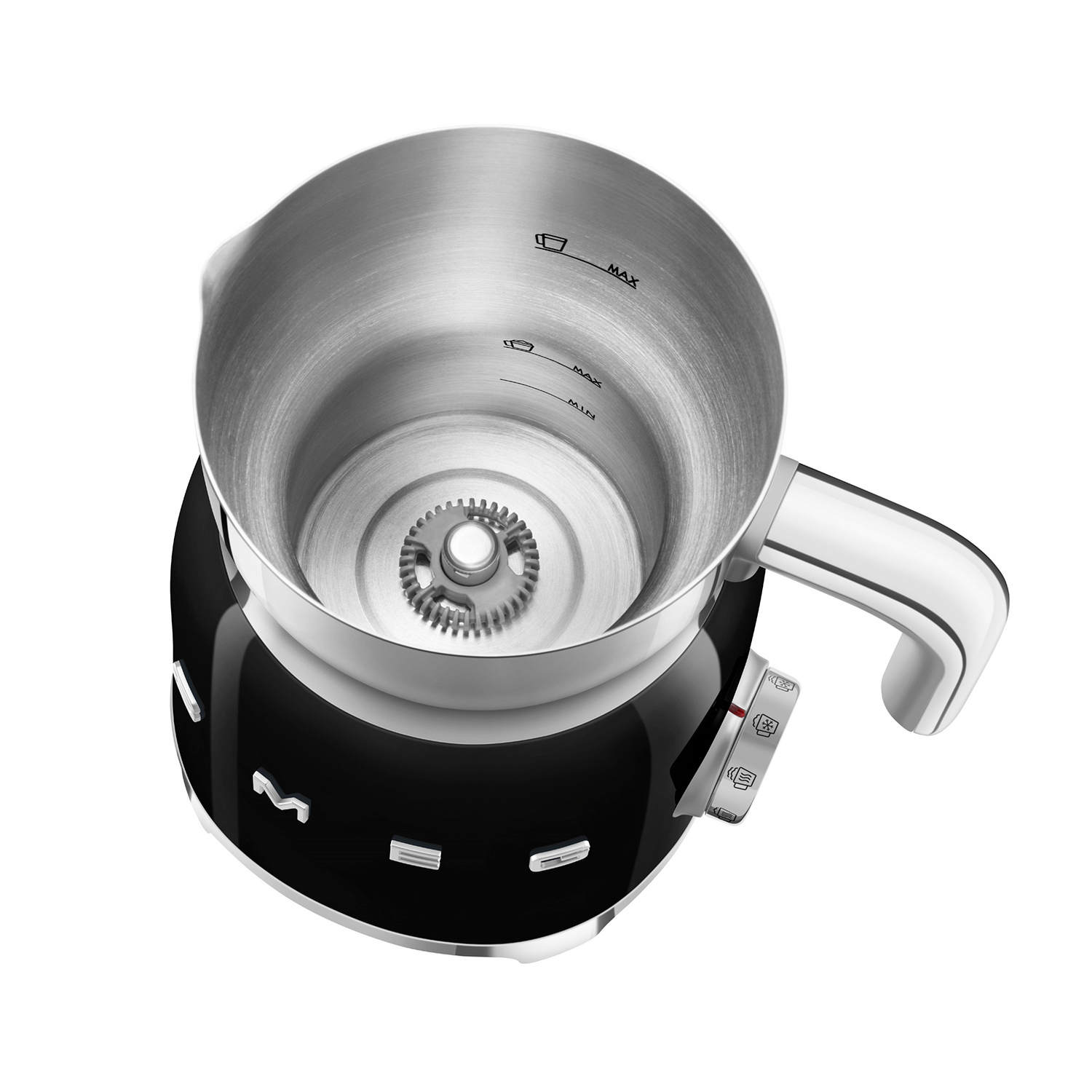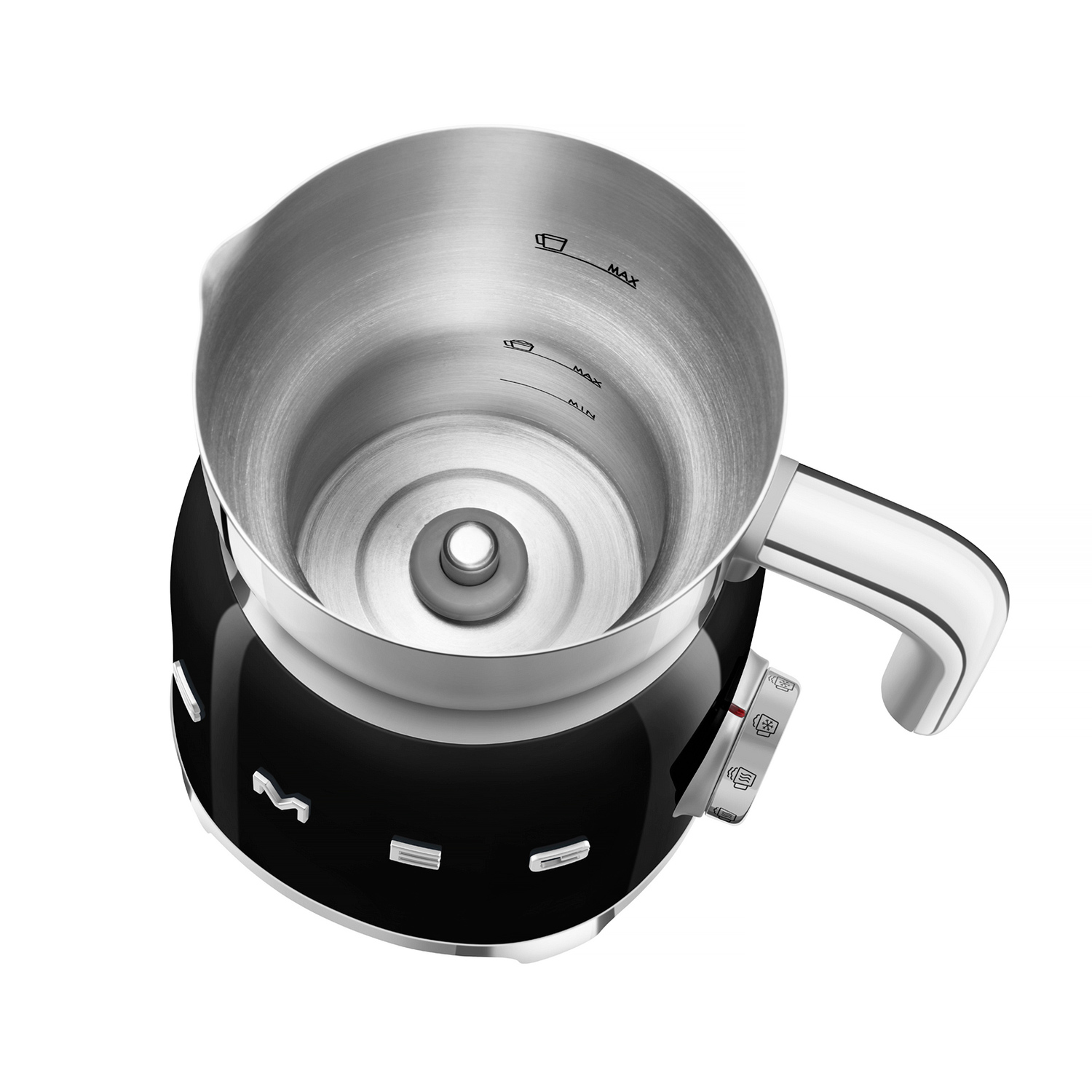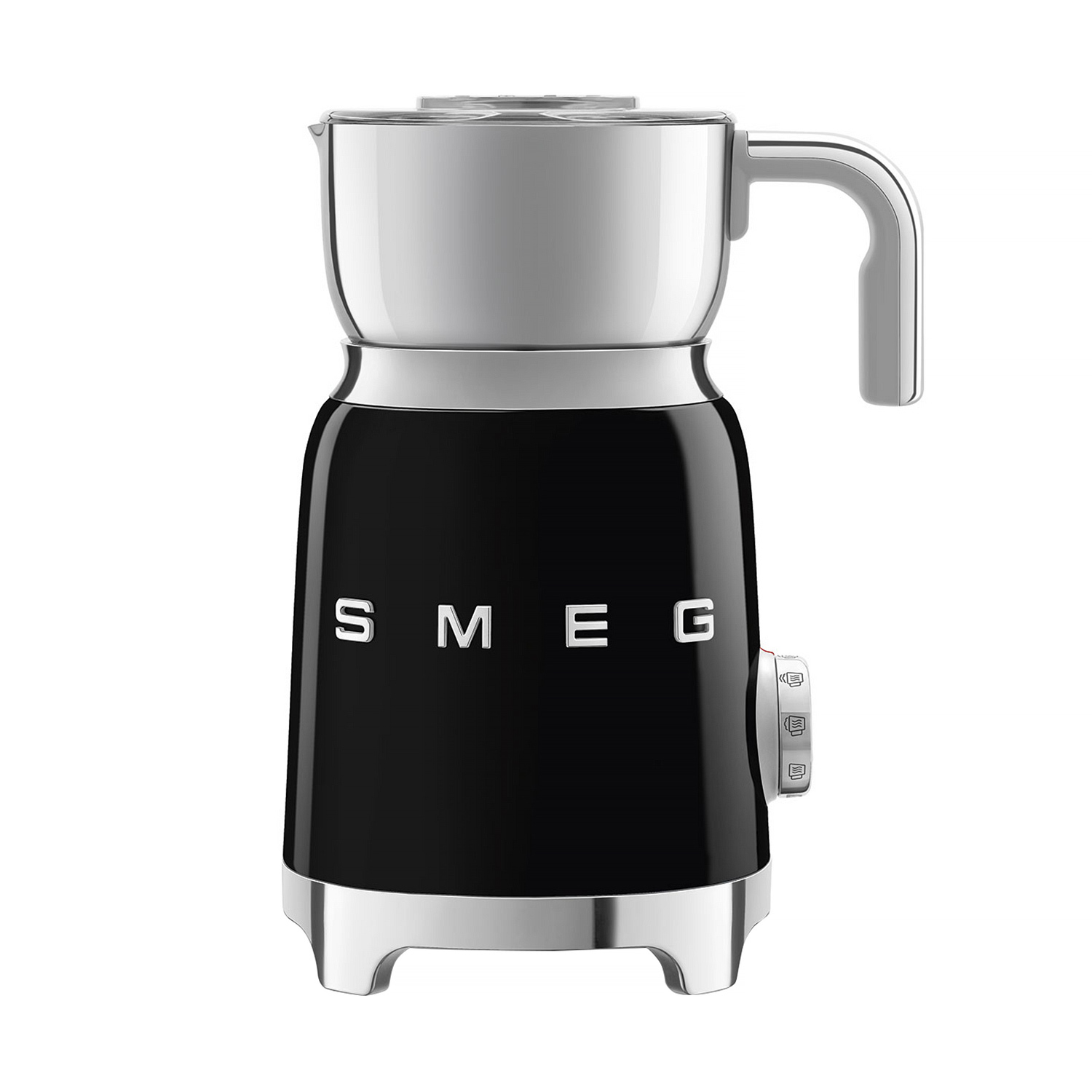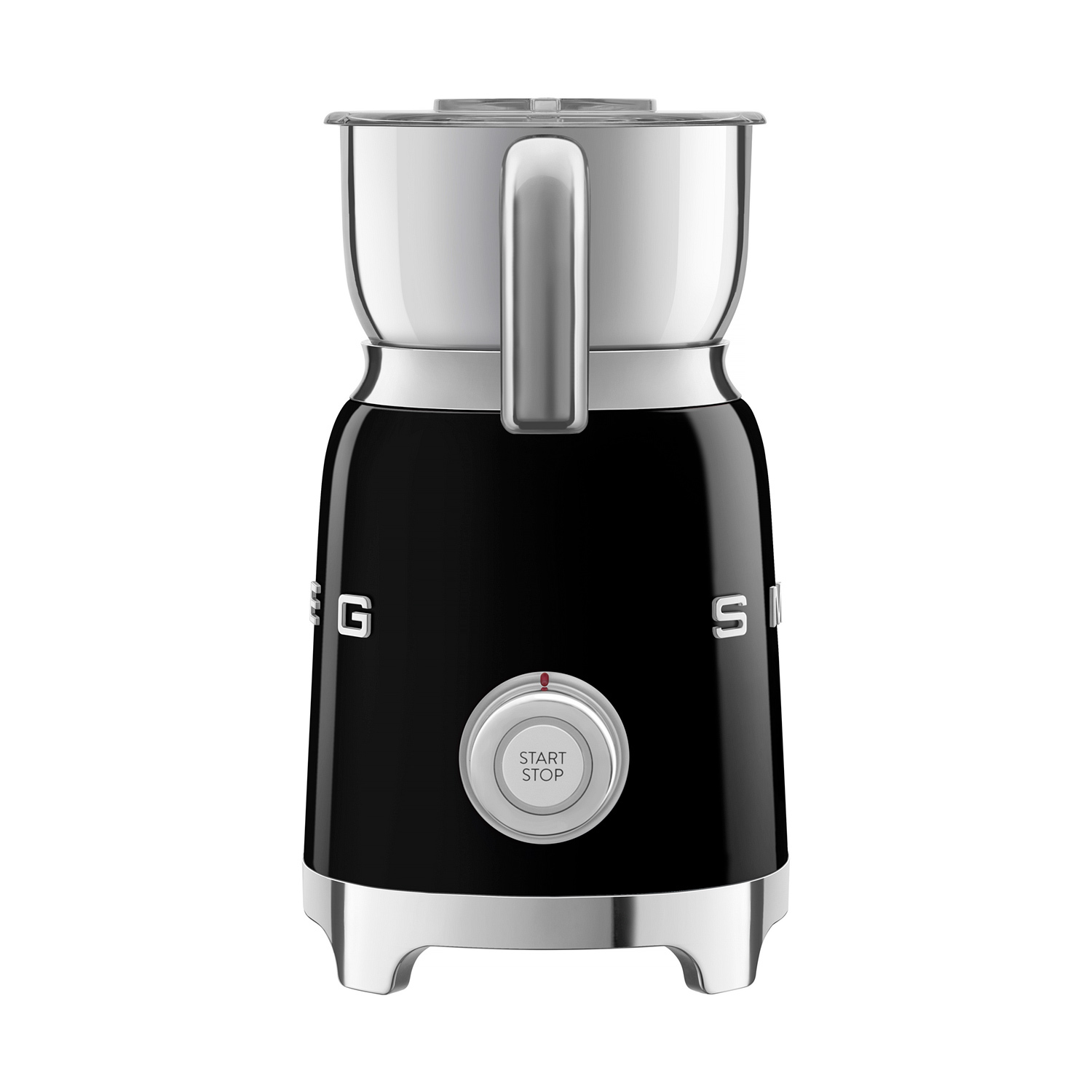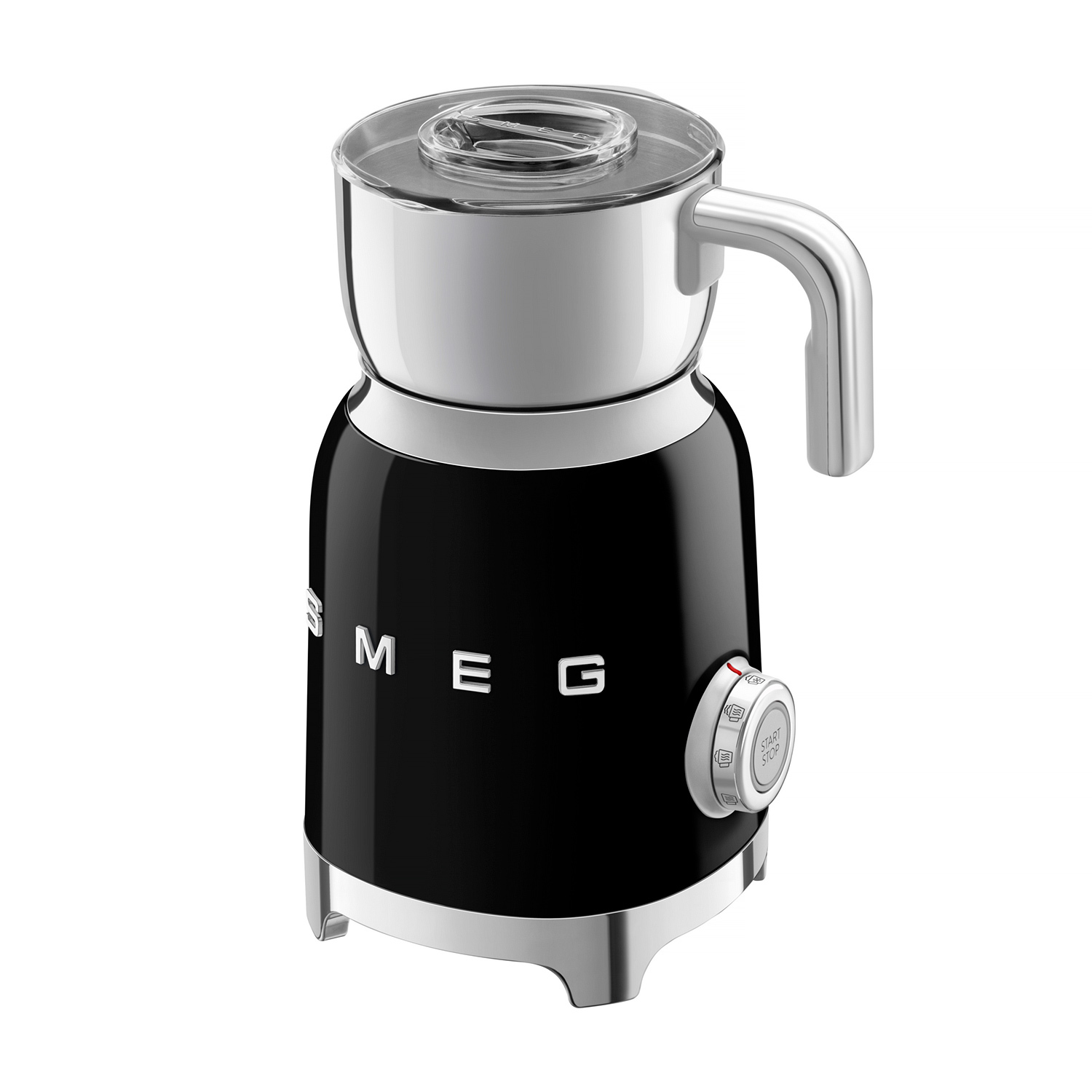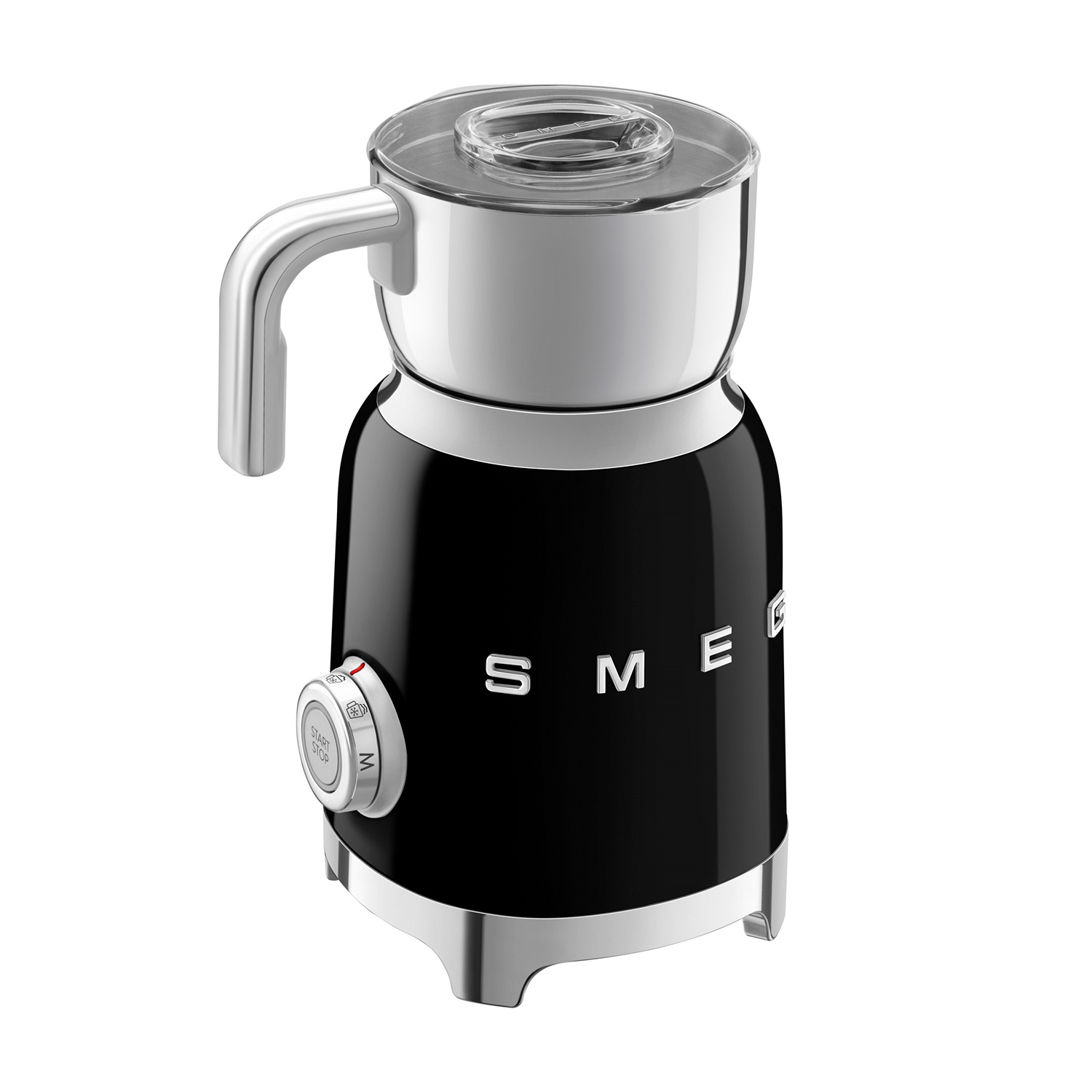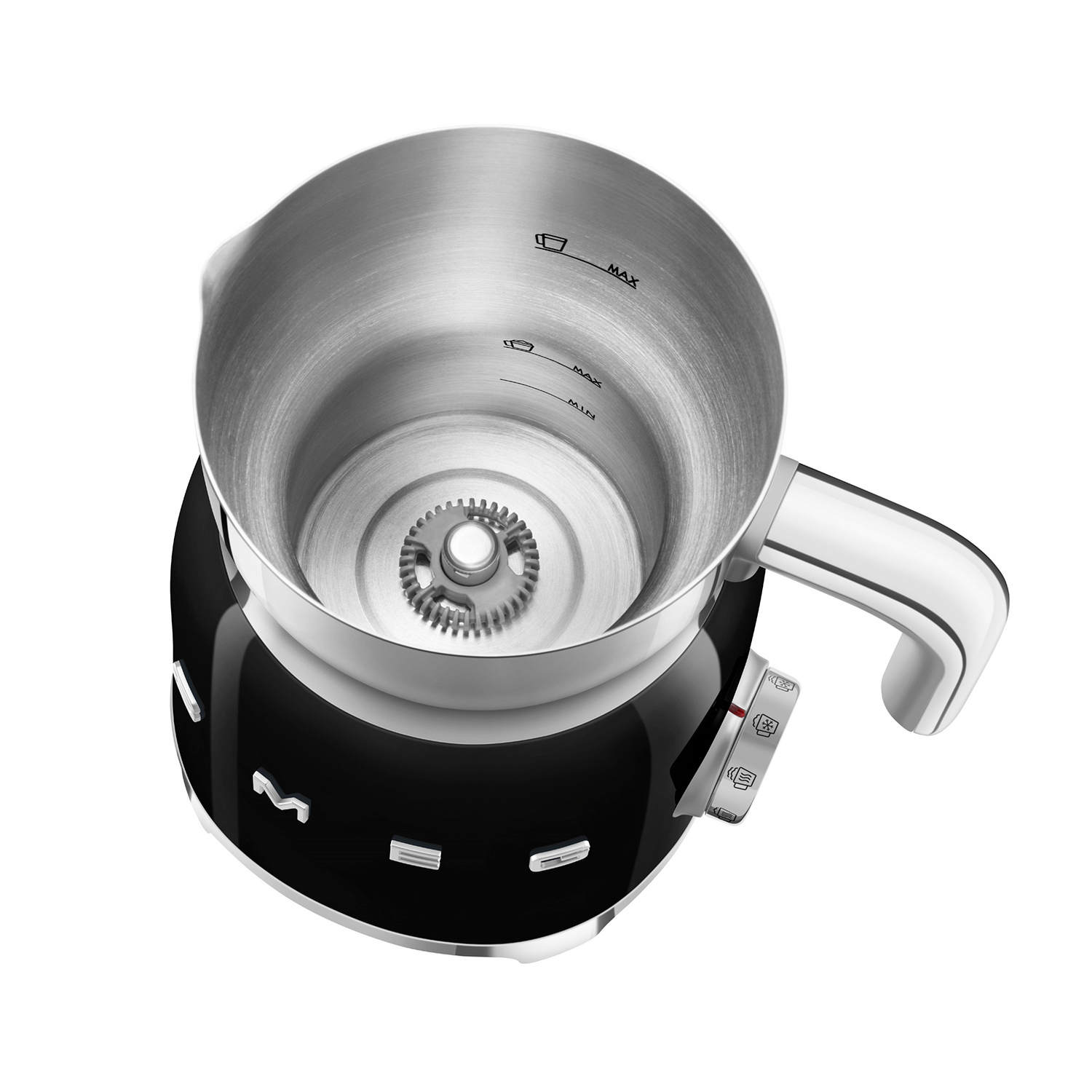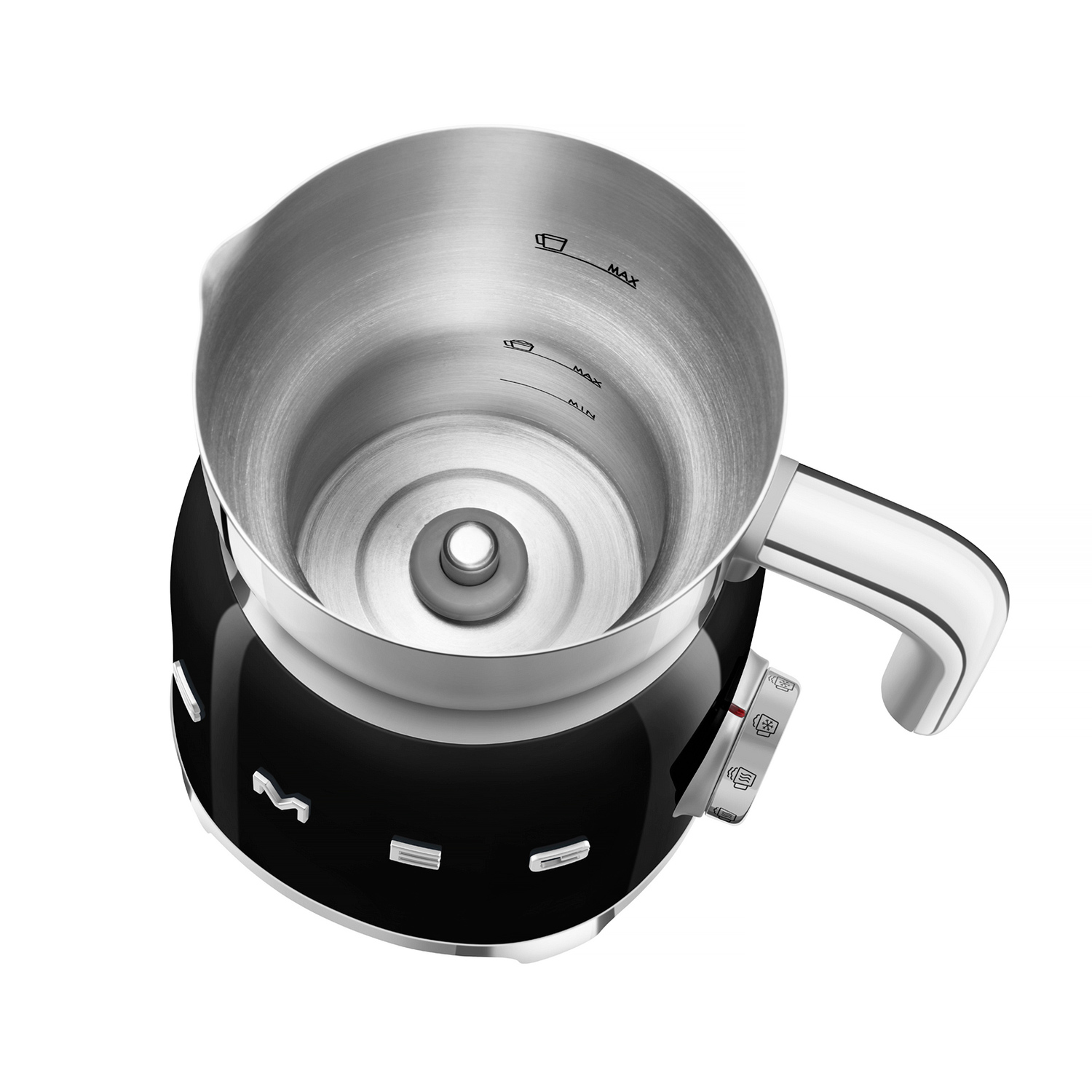 Smeg - MFF01BLEU Czarny - Spieniacz do mleka
Leave us your e-mail, we will let you know as soon as the selected product appears in the offer!
Dzięki spieniaczowi mleka z serii MFF01 przygotujesz perfekcyjną, gęstą i kremową piankę do cappuccino czy latte macchiato. Możesz również przyrządzić aromatyczną gorącą czekoladę czy zimną piankę, idealną do koktajli mlecznych. A może warto spróbować swoich sił w latte art? Ergonomiczny uchwyt zapewnia doskonałą kontrolę dzięki czemu poradzisz sobie z każdym wzorem, od rozet po serca!

FUNKCJE

Najnowszej generacji spieniacz Smeg został wyposażony w sześć zaprogramowanych funkcji oraz tryb manualny. Ekspresowo przygotujesz zarówno gorące jak i zimne napoje, z pianką bądź bez. Wykorzystanie indukcyjnego systemu grzewczego gwarantuje wysoką wydajność urządzenia.


CECHY

- Stalowa obudowa - Trwała obudowa wykonana z lakierowanej stali. Urządzenie dostępne w szerokiej gamie kolorystycznej.

- Chromowana podstawa - Stabilna podstawa wyposażona w schowek na kabel zasilający oraz nóżki antypoślizgowe.

- Chromowane pokrętło - Podświetlane i ergonomiczne pokrętło pozwoli Ci na wybór odpowiedniego programu.

- Stalowy dzbanek na mleko - Dzbanek o pojemności 600 ml z przykrywką wykonaną z odpornego materiału Tritan™.


NAGRODY

Wysokiej jakości produkty Smeg zostały docenione na całym świecie. Nasze spieniacze zdobyły prestiżową nagrodę Good Design Award 2019.


| | |
| --- | --- |
| Brand: | Smeg |
| Colour: | black |
| Capacity: | 600 ml |
| Shipping within: | 5 working days |
| EAN: | 8017709284176 |
Product reviews are obtained by means of the Trustpilot program, which allows customers who have actually purchased the product in our store issue opinions based on an individual link. Both positive and negative reviews are published in accordance with Trustpilot's terms and conditions - available
here
. The star rating is the average of all customer ratings for a given product.