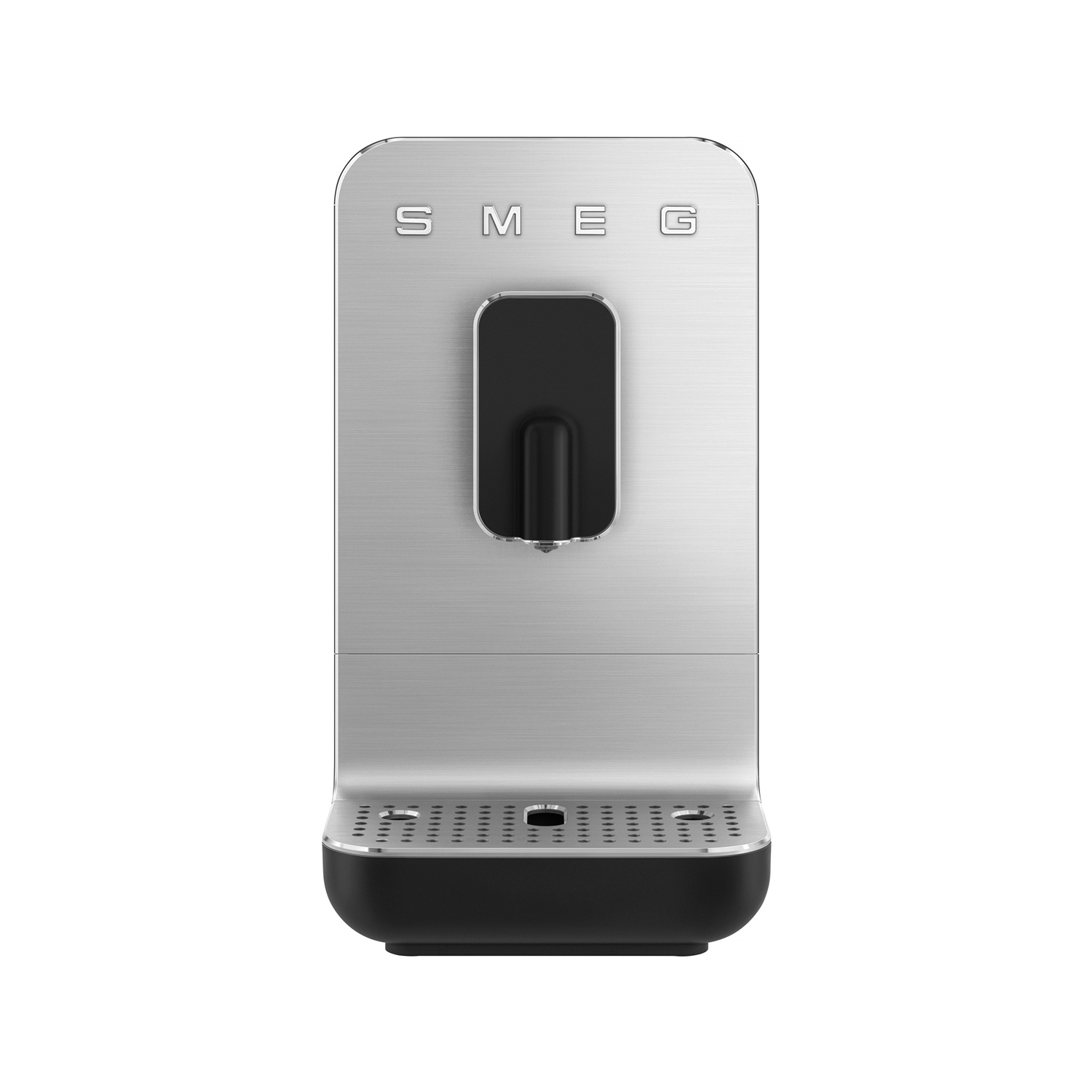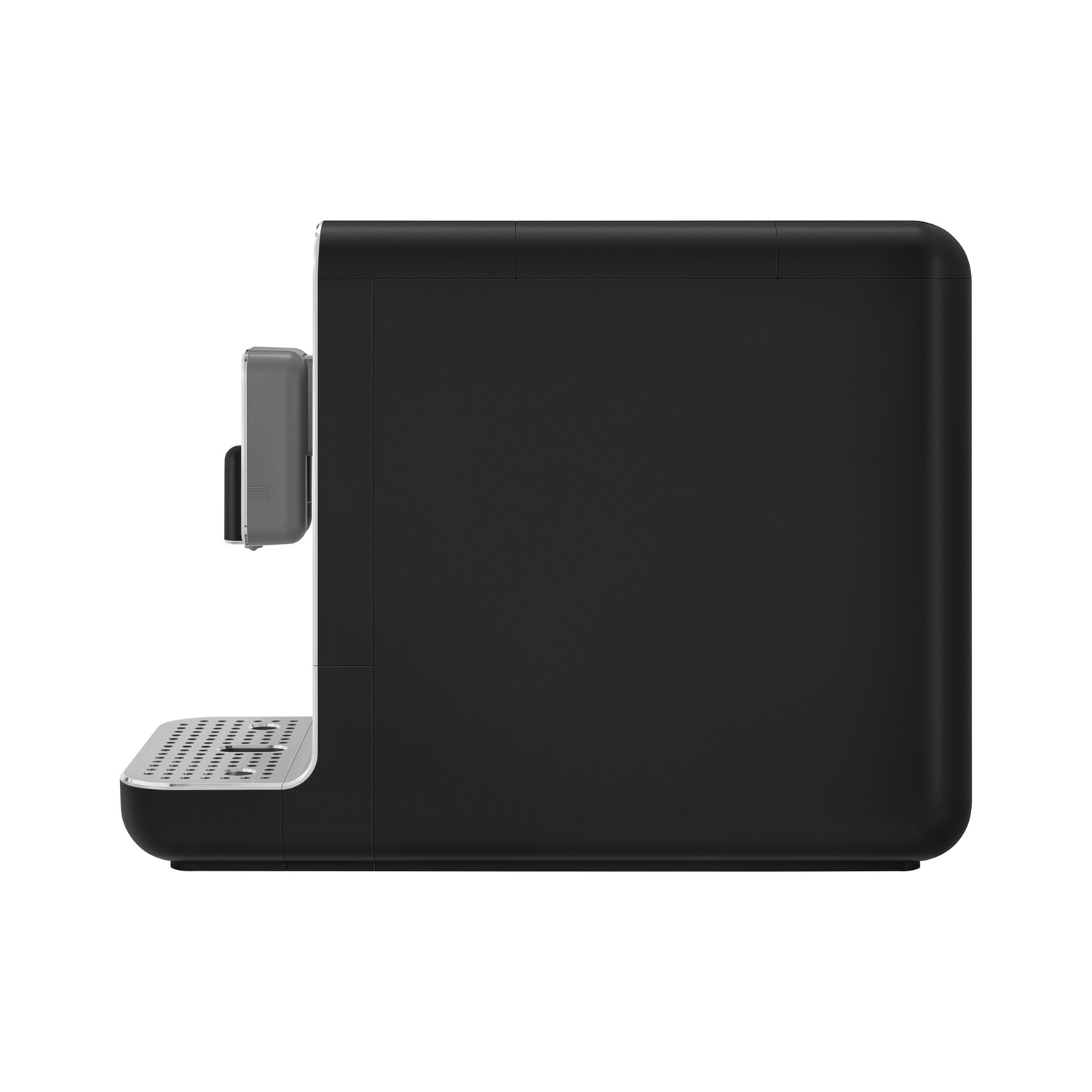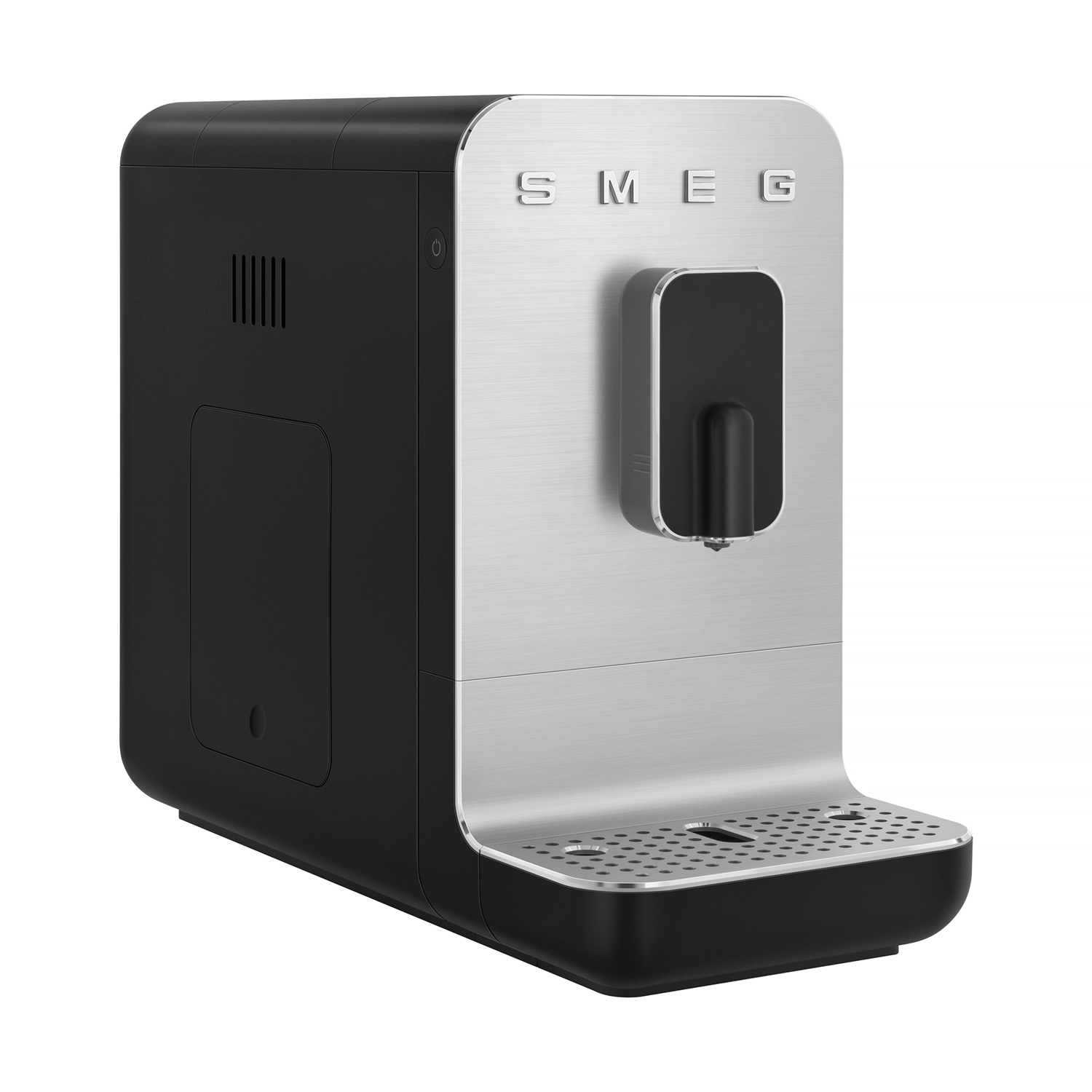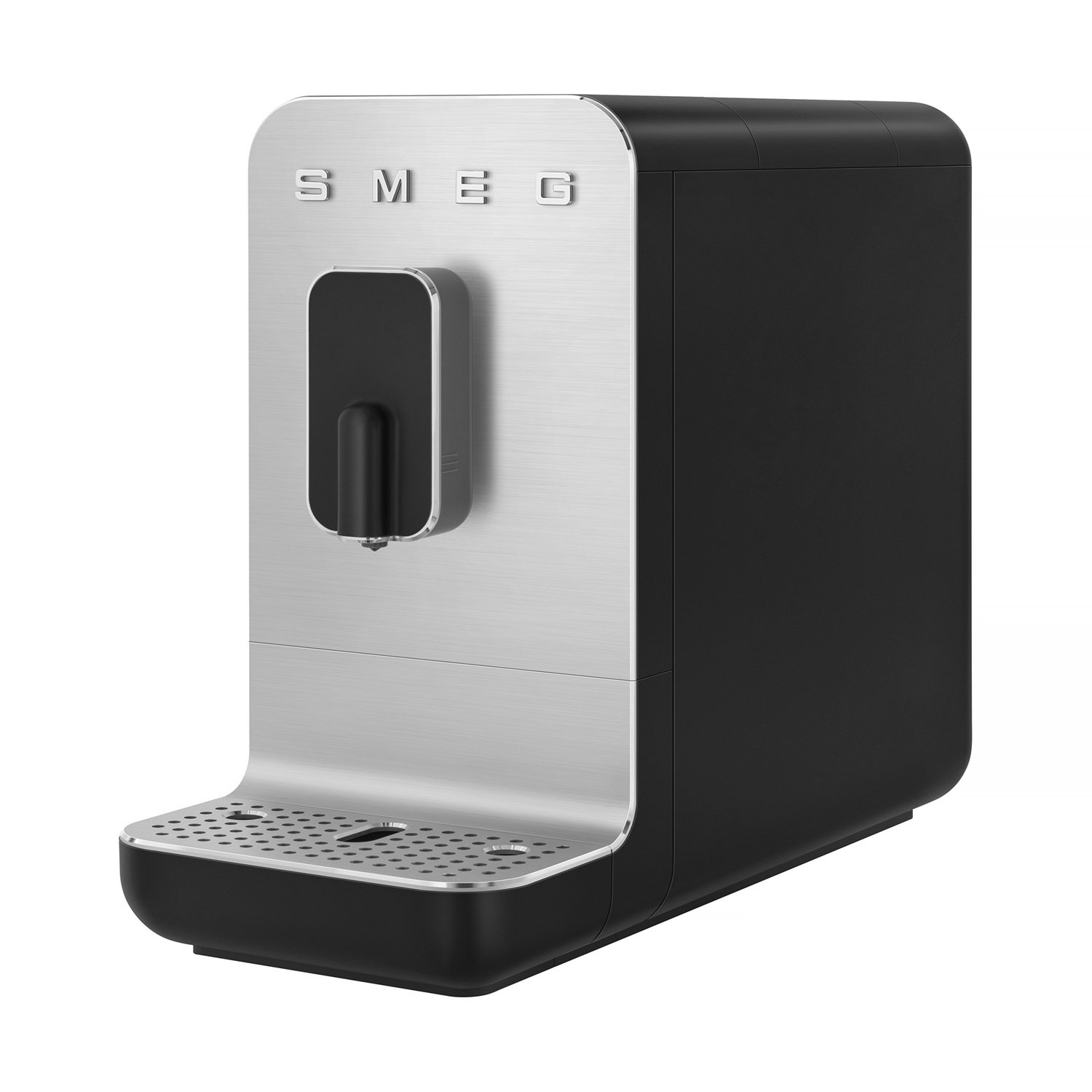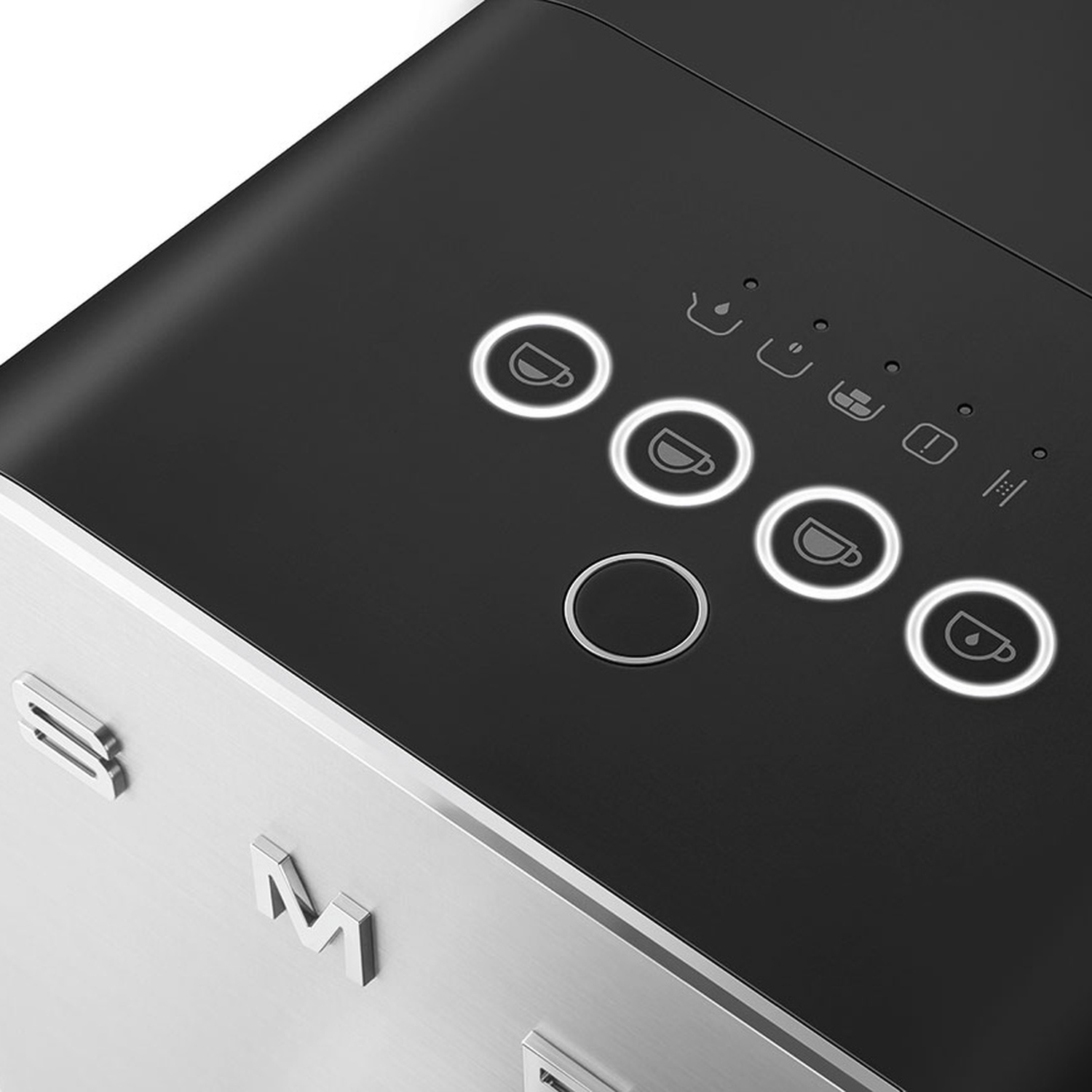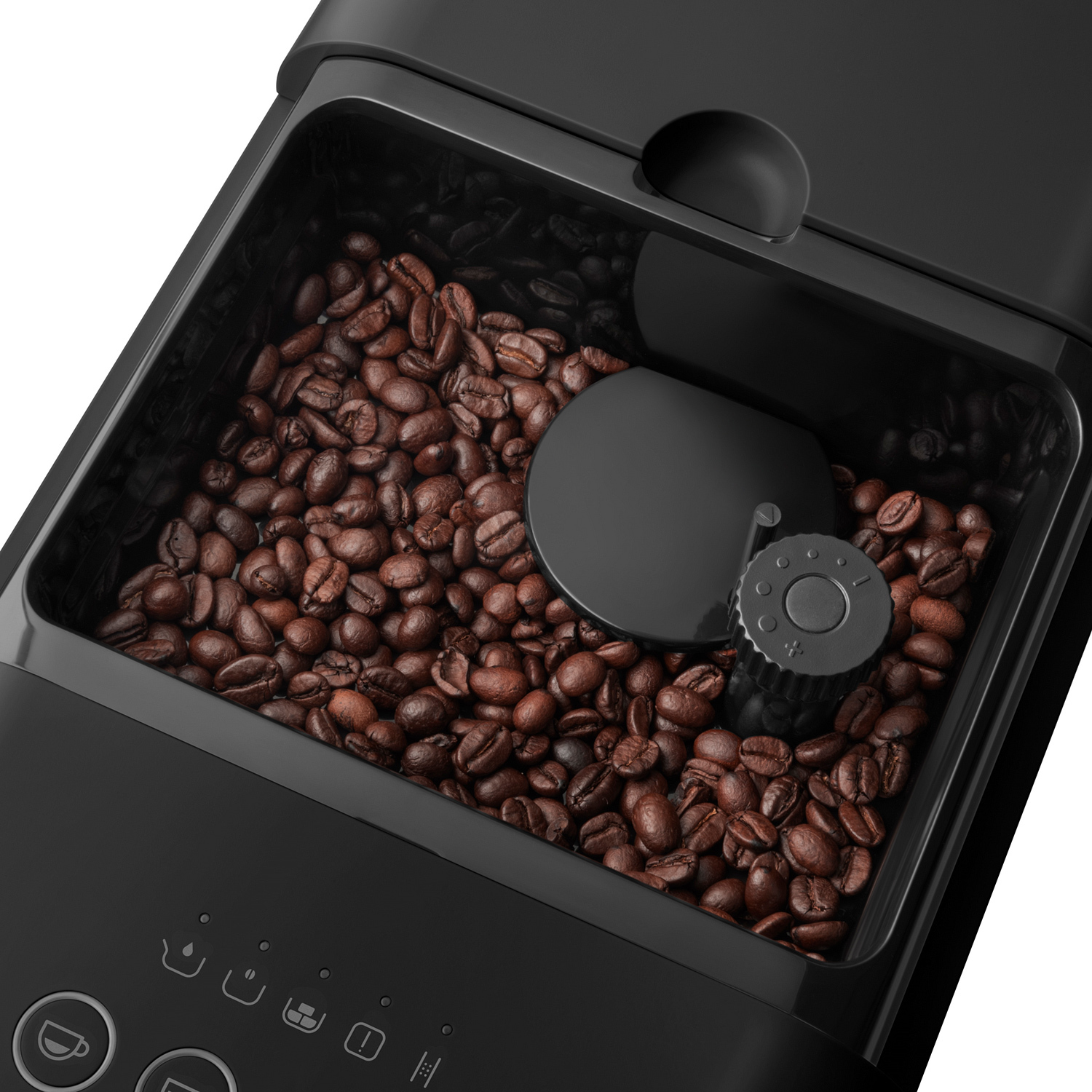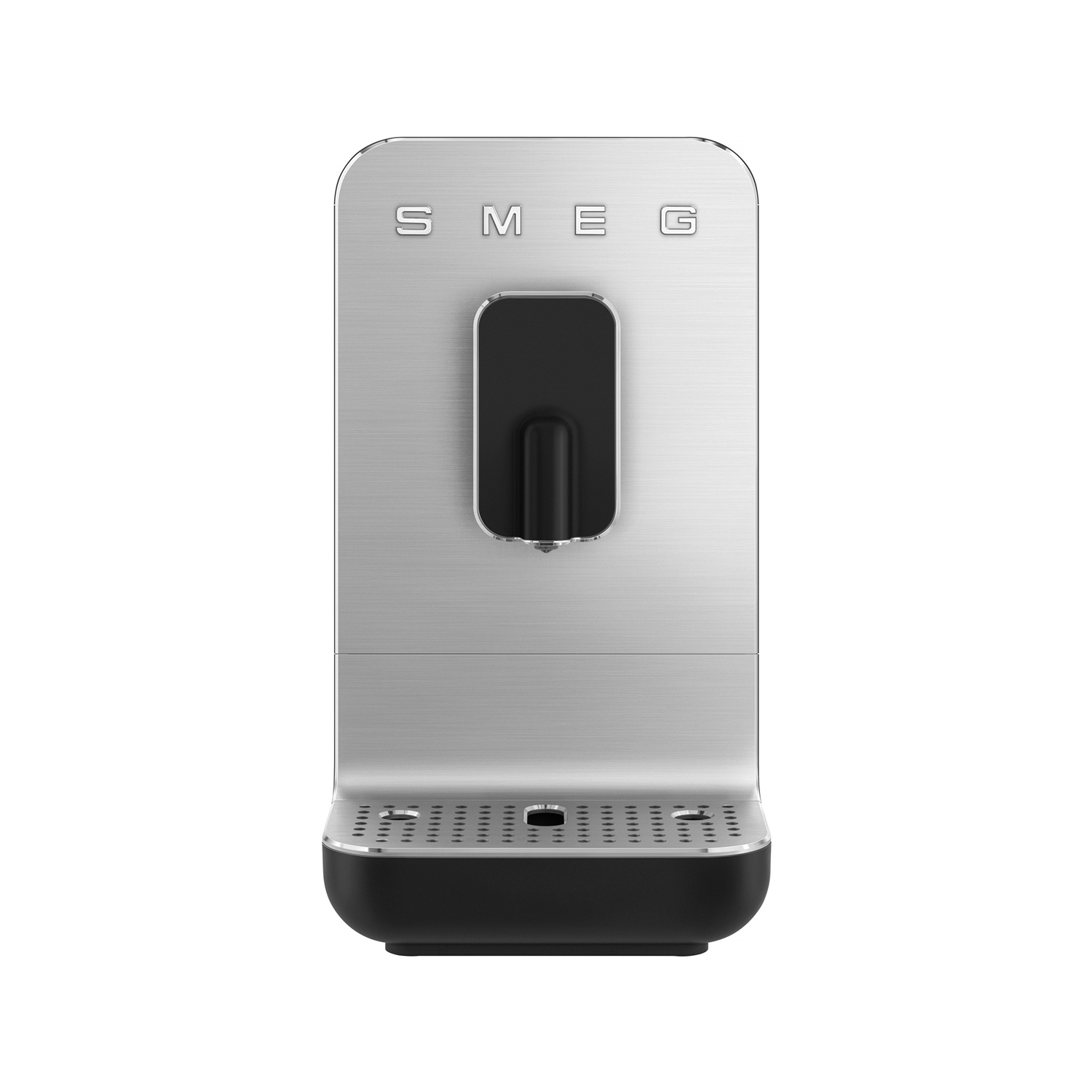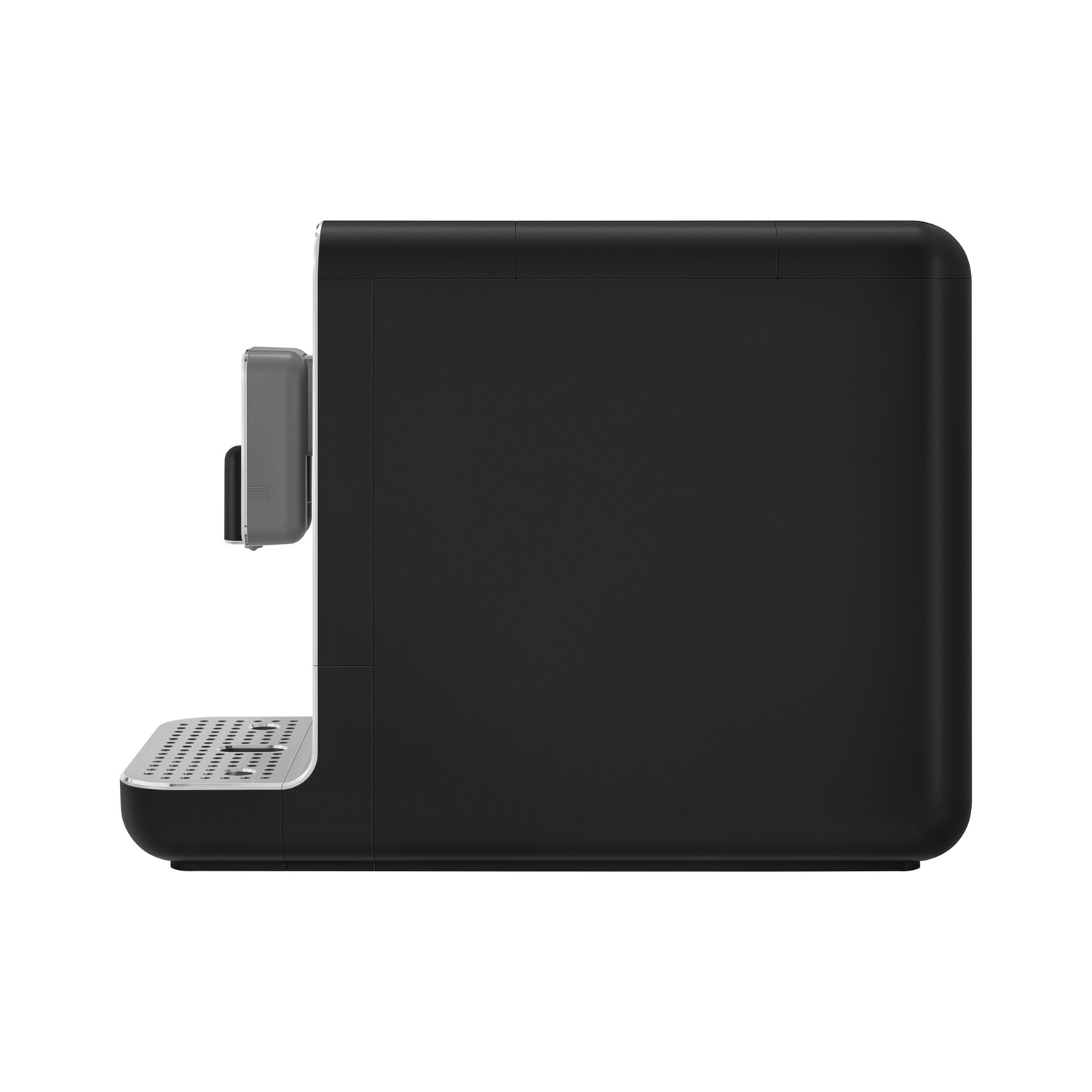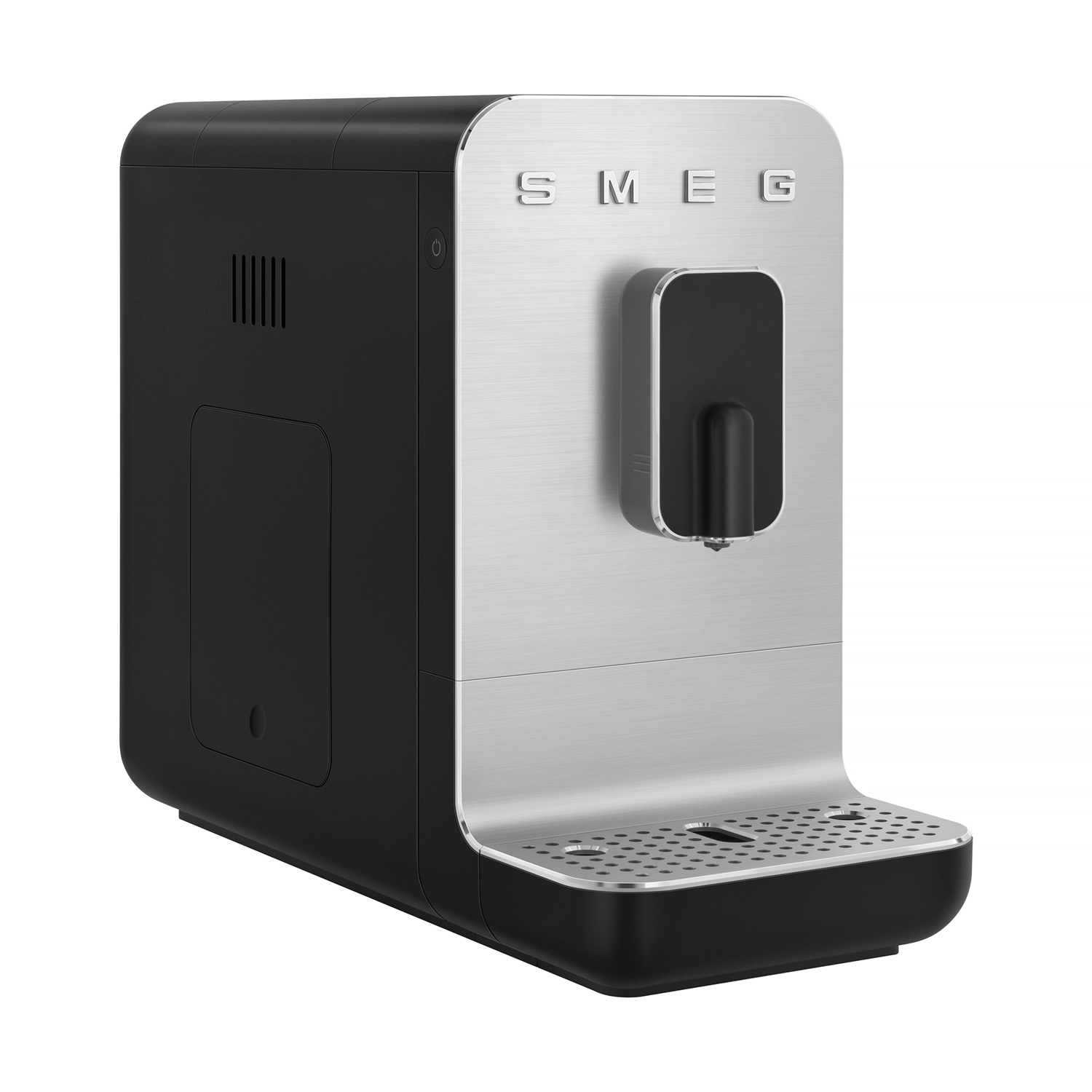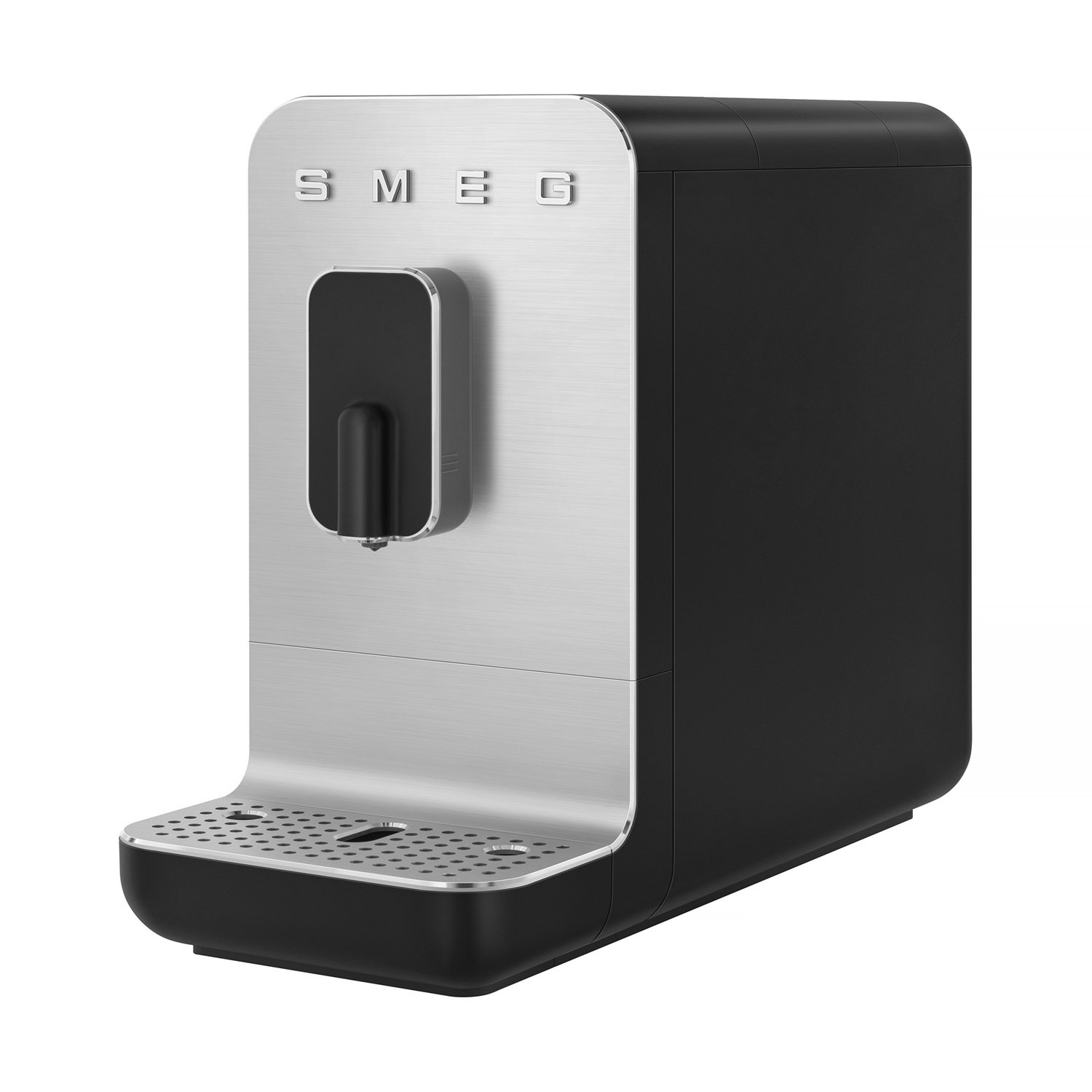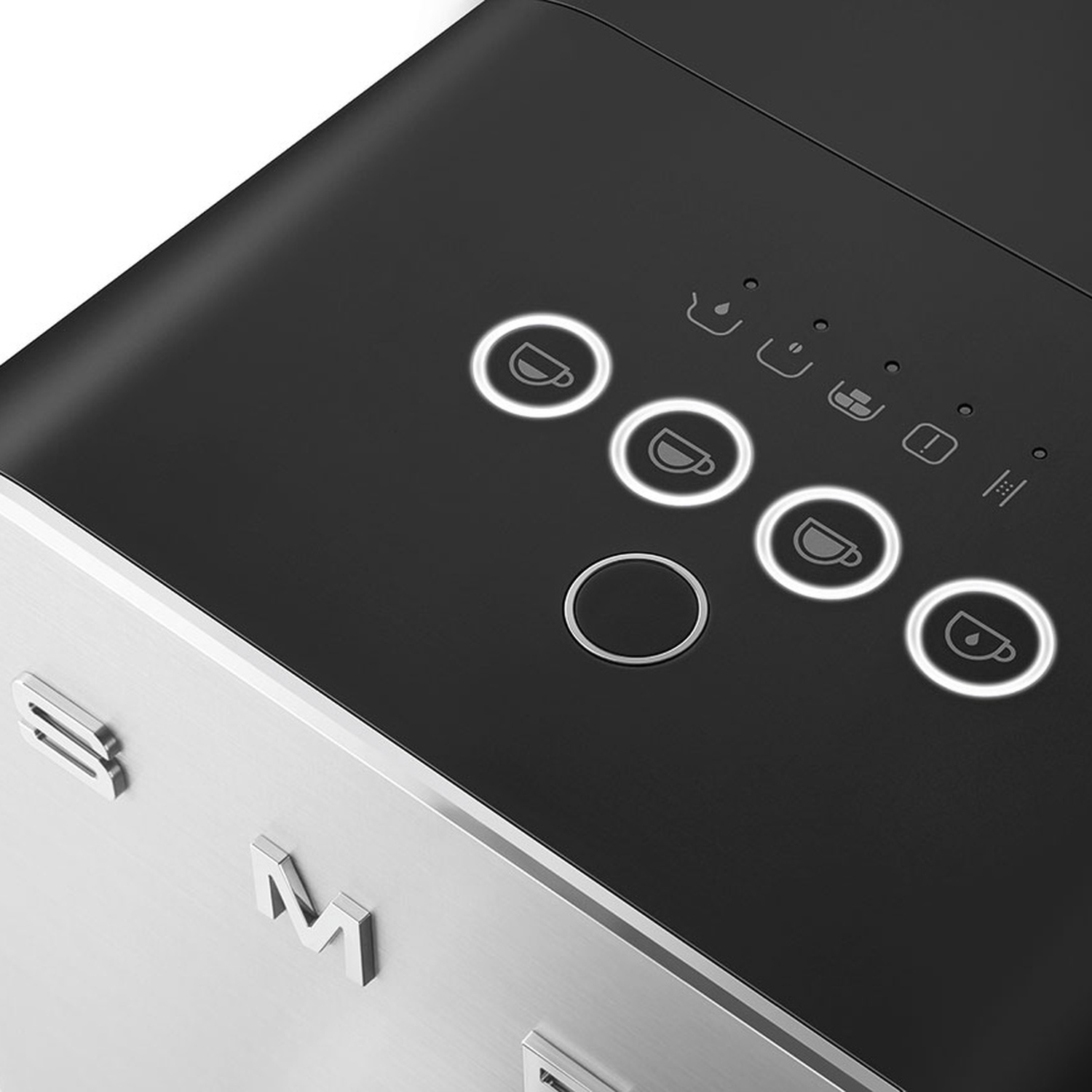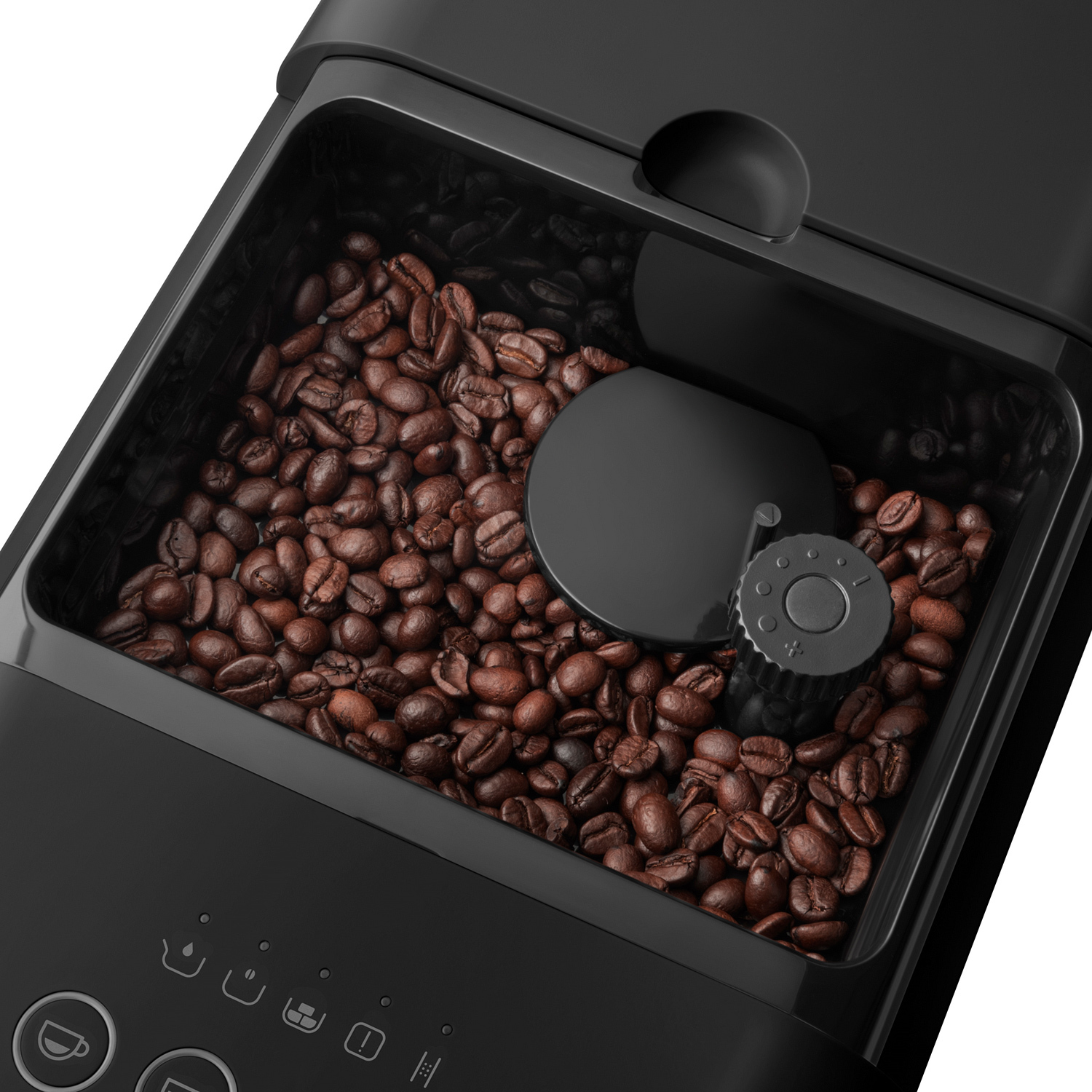 Smeg - BCC01BLMEU Czarny mat - Ekspres ciśnieniowy
Leave us your e-mail, we will let you know as soon as the selected product appears in the offer!
Przedstawiamy nową serię ekspresów automatycznych Smeg – zaprojektowaną z myślą o osobach, które cenią stylowe i praktyczne rozwiązania. Doświadcz subtelnej elegancji matowych powierzchni i szczotkowanych wykończeń. Ekspres doskonale sprawdzi się w warunkach domowych, dla miłośników czarnej kawy.

OBSŁUGA
Nowy, w pełni automatyczny, ekspres Smeg to niezmienna jakość włoskiej baristyki w wyjątkowo przystępnym i kompaktowym wydaniu – idealne rozwiązanie dla najbardziej zabieganych amatorów kawy. Od pełnej aromatu filiżanki dzieli cię zaledwie jeden przycisk. Przyrządzenie codziennej kawy jeszcze nigdy nie było tak proste!

FUNKCJE
Ekspres umożliwia błyskawiczne przygotowanie wielu rodzajów napojów kawowych - kawy czarnej, espresso, ristertto, lungo, americano i gorącej wody. Dzięki nowoczesnemu systemowi Thermoblock, każdy z nich będzie wyjątkowo aromatyczny. Dodatkowo, zintegrowany młynek pozwoli Ci dostosować stopień zmielenia ziaren do wybranego typu kawy. To wszystko sprawia, że to niepozorne urządzenie spełni wszystkie Twoje kawowe potrzeby.

ELEMENTY I CECHY
- Matowa obudowa - Wykonana z tworzywa sztucznego obudowa dostępna w jednym z czterech gustownych odcieni.

- Stylowy panel przedni - Wykonany z aluminium panel o szczotkowanym wykończeniu i błyszczącej ramce.

- Wyjmowana tacka - Wyjmowana, aluminiowa tacka o szczotkowanym wykończeniu i błyszczącej ramce. Po wyjęciu urządzenie może być używane z wysokimi szklankami.

- Zintegrowany młynek - Wykonany ze stali nierdzewnej młynek stożkowy błyskawicznie zmieli ziarna do wybranej objętości.

- Pojemnik na wodę - Łatwy do wyjęcia pojemnik o pojemności 1,4 l z przewidzianą przestrzenią na filtr.

- Wyjmowana jednostka zaparzająca - Błyskawiczny dostęp do jednostki zaparzającej znacznie ułatwia codzienną konserwację.

- Przyjazny panel kontrolny - Intuicyjny, podświetlony panel złożony z płaskich przycisków ONETOUCH – wybraną kawę przygotujesz jednym przyciśnięciem.


| | |
| --- | --- |
| Brand: | Smeg |
| Colour: | matt black |
| Coffee machine type: | automatic |
| Purpose: | home |
| Bean container capacity: | 150g |
| Width: | 18 cm |
| Depth: | 43,3 cm |
| Weight: | 5 kg |
| Power: | 220/240 V - 50/60 Hz |
| Shipping within: | 5 working days |
| EAN: | 8017709300999 |
Product reviews are obtained by means of the Trustpilot program, which allows customers who have actually purchased the product in our store issue opinions based on an individual link. Both positive and negative reviews are published in accordance with Trustpilot's terms and conditions - available
here
. The star rating is the average of all customer ratings for a given product.