Which coffee beans to choose if there are several hundred of them in the offer? Big, small, dark, light, Italian, Polish, German, Swedish, for pour-over, for espresso, natural, washed… ouch! My head is spinning! The perfect coffee is out there somewhere. Discover the secret to finding "the one" and see which coffee is best to start with.
Pre-selection
The question of how to choose a coffee is best broken down into a few simple factors and the general-to-specific method. Do it Sherlock style! The first thing you need to consider is which devices you will use to brew your coffee. If you have an espresso machine, a moka pot, a French press or even Aeropress, turn your Internet gaze towards coffee beans for espresso.
What are these coffees like? Most often they are roasted a bit darker – deep brown in color (but not black and shiny!) – than for pour-over methods, which will be discussed in a moment. As a result, the coffee becomes sweeter under the high pressure in the coffee machine or the slightly lower pressure in the moka pot.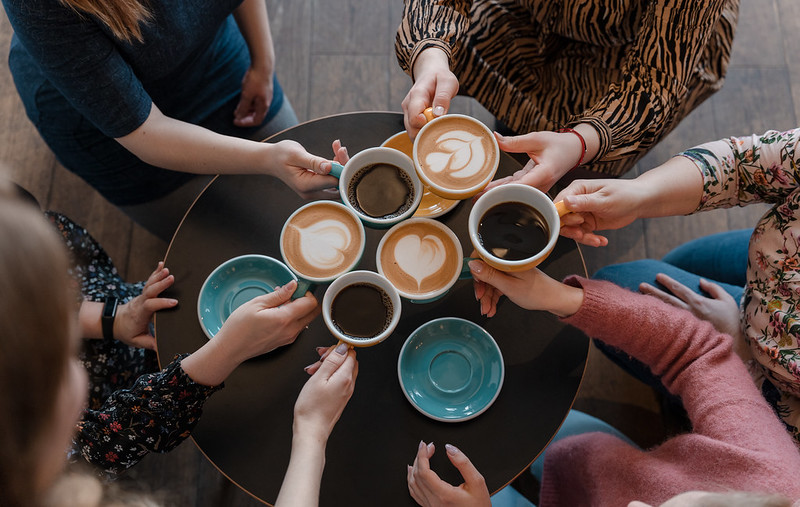 Espresso coffees are designed to give great essence. So, it's no surprise that these coffees are often blends, i.e. a mix of beans from different regions with a different flavor profile. The aim is to get the most balanced flavor, high sweetness, good body and possibility to work well with milk in cappuccino. Of course, there are homogeneous coffees, the so-called single origin coffees, where the packet contains beans from only one region, or even from one plantation. This helps you learn the characteristics of coffees from a given part of the world, get to know the nuances and the flavor of this particular coffee. Most often, the sweetness of those coffees resembles various fruits.
Do you use devices other than an espresso machine or a moka pot? Are you into the alternative brewing methods such as Chemex, dripper or pour-over coffee maker? Take a look at coffee beans for pour-over methods.
These are slightly lighter roast. The beans are matt, in various shades of light and medium brown. Why? In the pour-over methods, coffee is lighter in flavor, it's much easier to find various nuances and notes. Lighter roast emphasizes the character of a particular coffee – bear that in mind while considering which coffee beans to choose. As opposed to the beans for espresso, for alternative methods you rarely get beans other than single origin coffees. Blends for pour-over methods are practically non-existent in the offers of good roasteries in the specialty segment.
Here, a lot of emphasis is placed on the quality of coffee, from cultivation, through processing and roasting. So, it's important that the consumer appreciates this whole complex chain at the end and is able to thoroughly experience the effect of the effort.
Points for origin?
At least in a private ranking, you can score those points. Everyone has some preferences. One person prefers chocolate-nutty notes, and another – tart redcurrants and rhubarb. Or both, depending on the mood and the season.
It's good to know more or less what a given coffee can offer you in terms of flavor, regardless of the brewing method you want to use. Of course, you should remember that the region where the coffee comes from cannot guarantee only one, the same flavor profile, because it is not only affected by the location on the world map, but also by a number of other factors, the so-called terroir. These are, for example, the height of crops above sea level, soil, sunlight, rainfall, processing and roasting of the beans. Coffee is an agricultural product, so just as the taste of apples or grapes can vary from season to season, so does coffee.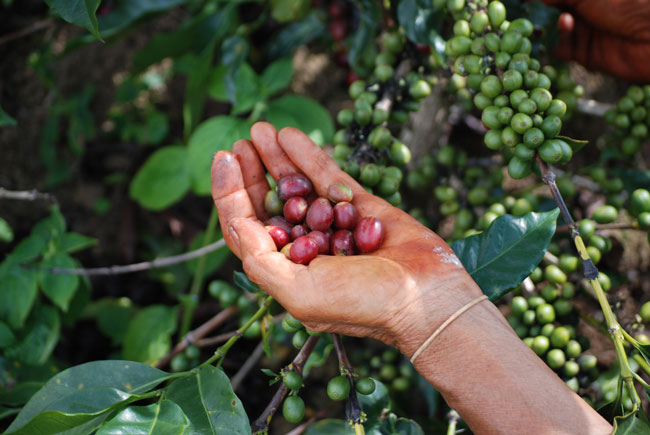 However, there are some general guidelines. Are you looking for something full-bodied, sweet, with rather lower acidity and a dominant flavor of chocolate and nuts? Brasil is your best option. If chocolate is still supposed to run the show, but you also feel like sensing a bit more fruit, especially the sweet and ripe ones – go for the coffee from Guatemala, Nicaragua or Costa Rica. The light body, beautiful citrus and peach notes and the tea-like aftertaste are characteristic of classic Ethiopian coffees. And for the fans of strong, fruity, acidic, sweet sensations, who wonder what kind of coffee to start with, Kenyan coffees will definitely be a good choice.
If you are interested in the origin of coffee beans, their profiles and history, I highly recommend The World Atlas of Coffee, a great book by James Hoffmann. Accessible language and hectoliters of coffee information and curiosities.
Many high-quality coffees include the information about the method of processing their beans. Coffee harvested from the bush is a fruit, a cherry. In order to get the seed out of it, which then goes to the roaster and our grinder, it must be specially processed. The basic treatment methods are natural (dry), washed (wet) and honey (in-between). Take a look at the text by Maciek Duszak about processing methods!
So, where does it come from?
We know more or less what we want and which brewing method we're going to use. Now, let's talk about how to choose coffee beans according to their origin. We already know that coffee may come from Brazil, Ethiopia or Burundi. This tells us where the grain comes from, but it can be actually roasted anywhere in the world. And it is the roasting process that crowns the whole, long production process and is responsible for the final, edible (drinkable) effect.
If you pick high-quality coffees from valued roasters, it doesn't really matter which one you go for. Really. And don't get me wrong – by giving the same raw material to two different roasters (the people who roasts the coffee), we will receive two cups of coffee that are different. And that's the beauty of it! Hence, the best you can do is… try, try and try again. This is what Good Coffee is all about. Without tasting, taste training and openness to new flavors, nothing will come of it and it will be very difficult for you to decide which coffee to buy so that it can meet all your expectations.
It is not true that the best coffee is Italian coffee. Yes, there are specialty roasters, such as  Gardelli Specialty Coffees, but so far industrial roasters, producing tons of coffee a day, are still the majority in Italy.
You won't regret giving a chance to Polish roasters, which are already quite a lot and are not inferior to foreign ones, such as Audun Coffee. Audun Sorbotten is a Norwegian who moved to Poland a few years ago and founded a coffee roastery based on his many years of experience in the Norwegian Solberg & Hansen roastery. In 2014, while already running a roastery in Poland, he won the World Coffee Roasting Championship. While representing Norway, he adds splendor to Poland anyway!
There is also a strong representation of the Polish capital, i.e. Java, Kofi Brand or CoffeeLab. Wrocław boasts about Wroasters and Etno Cafe.
This new trend in coffee, emphasis on quality and craftsmanship, is very strongly evident in Germany, especially Berlin. There are a lot of specialty roasters there, which have become very well-established in the minds of the Good Coffee fans. Bonanza and Five Elephant are very good examples of this phenomenon.
Speaking of choosing coffee, the differences, flavors, roasteries and high quality, you absolutely cannot forget Scandinavia, which has a powerful contribution to promoting light coffee roasting and clear, light, fruity flavors. This part of Europe is home to such roasteries as the aforementioned Solberg & Hansen, Swedish Johan & Nystrom and a man-institution-legend Tim Wendelboe, an award-winning barista, roaster, even a plantation owner, who as of recently is an exclusive treat on Coffeedesk shelves.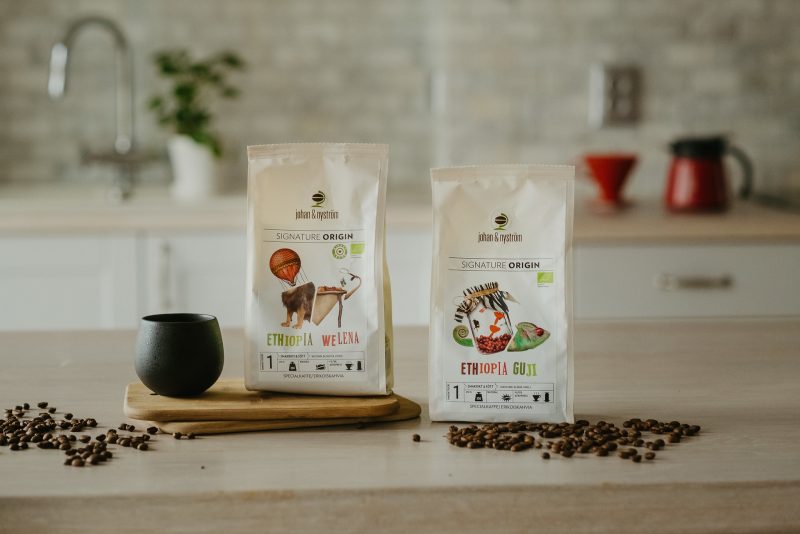 So…
Right, so what kind of coffee do you choose? I hope at this point the issue of how to choose your coffee beans has been made at least a little bit clearer. However, should anyone want to cut corners, here's what they might find:
For espresso and moka pot:
Kofi Brand, Kofi Brasil – classic, sweet coffee from Brazil, which gives a clean, chocolaty, full espresso and goes well with milk. Polish roastery.
Arcaffe, Roma – although coming from Italy, it doesn't put you off with too dark roast, but it attracts you with a deep, specific yet balanced flavor.
Johan&Nystrom, Espresso 5 Estate Organic – coffee roasted in Stockholm. It consists of very good Arabica, which results in a very lively, clear, sweet and fruity coffee. Awesome!
Espresso of the Month – it never hurts to check it out. Each month we pick a different, good coffee is chosen as the Espresso of the Month. You can enjoy completely new beans for your espresso and moka pot, broadening your coffee horizons (and staying on a budget)!
For alternative brewing:
Johan&Nystrom, Ethiopia Welena – a classic of the alternative genre! This taste cannot be overlooked on your coffee path. Pure, citrusy, tea-like, sweet, and it almost always works out, even if you're not so experienced in brewing.
Johan&Nystrom, Ethiopia Guji – if you want to find out what the different methods of processing coffee are, check out both Ethiopias: Welena is processed wet, Guji – dry. The difference in taste is huge. Guji is heavy, ripe, very sweet, fruity with full body. Welena is light and noble.
Pour-over of the Month – just like Espresso of the Month, be sure to check what happens to be included in the Pour-over of the Month. Very nice beans for alternative brewing, often surprising, always at good price!