Probably everyone who has interest in coffee (or actually drinks it) and orders it from Coffeedesk has noticed that the coffee industry has been developing dynamically in the recent years. And that is in every way: from culture and community, all kinds of geeky equipment that facilitates and develops coffee brewing, right down to the bean itself. The processing is also developing, which can be a sore issue (Diego Bermudez is into it), and the constantly growing numbers of varieties are improving too. As a result, the list of coffee producing countries is also getting longer.
Geek Knowledge. Stats.
There are about 125 basic species of Arabica growing in the world, excluding hybrid coffees. Varieties should be genetically different, which results, for example, from a different latitude. However, in case of Arabica, the genetic similarity of the varieties is a high and disturbing 98%. By comparison, grain, rice and soybean varieties are genetically similar in 60-75%. The problem is the sensitivity of Arabica. Coffee leaf rust affects every variety in the same way. Temperature on Earth is rising and we may soon witness Arabica slowly dying out on a global scale. Fortunately, cape-less heroes – F1 hybrids – come to the rescue.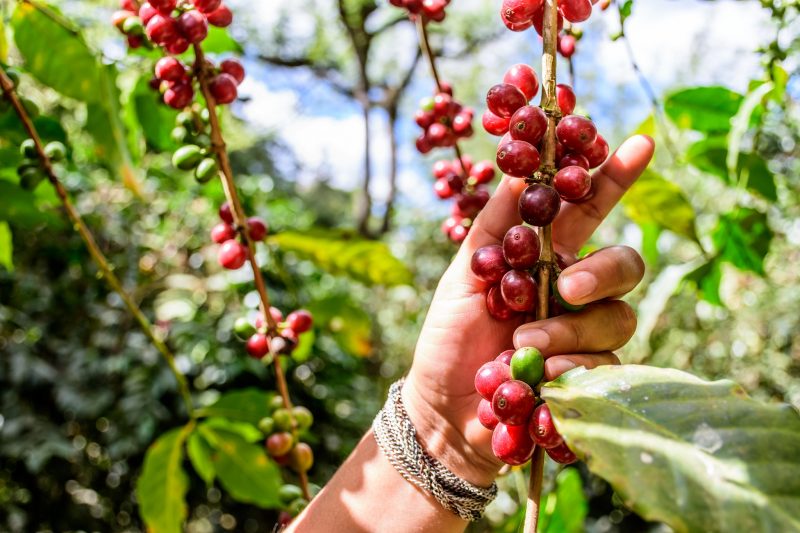 F1 not only in racing
F1 are plants that are massively bred in laboratories. Having access to different varieties, scientists can crossbreed various genes in an infinite number of ways. As a result, you can get a plant cross in "a few minutes", which would take ages in the wild. The goal of F1 is to create hybrids that will not only taste good, but also become resistant to high temperatures, rust caused by Hemileia vastatrix fungi and will be able to grow in new (for coffee) weather conditions.
Coffee Sims
So, is it possible to design coffee champions? Not completely. Remember what I wrote about 98% similar genes? Many genes are related, but you can cross coffees with a variety's characteristics to produce a new plant. A good example is Mandela, which I chose for the qualifying round of the Polish Barista Championship.
This coffee, scoring 87 points, is a self-pollinating cross of Caturra x Caturra, subsequently crossed with Catimor, which gave it a protective shield against rust. It was then crossed again, this time with Villa Sarchi, Sudan Rume and Daleco. Although I did not make it to the finals of the Championship, the coffee tasted amazing.
Another example is Centroamericano, a cross between Sudan Rume and the rust-resistant T5296 hybrid. In 2017, it scored really high at the Cup of Excellence Nicaragua: 90,5 points. In addition to high-quality coffee in a cup and resistance to diseases and unfavorable weather conditions, F1 is more efficient. Smaller trees, which take up less plantation space, produce more fruit.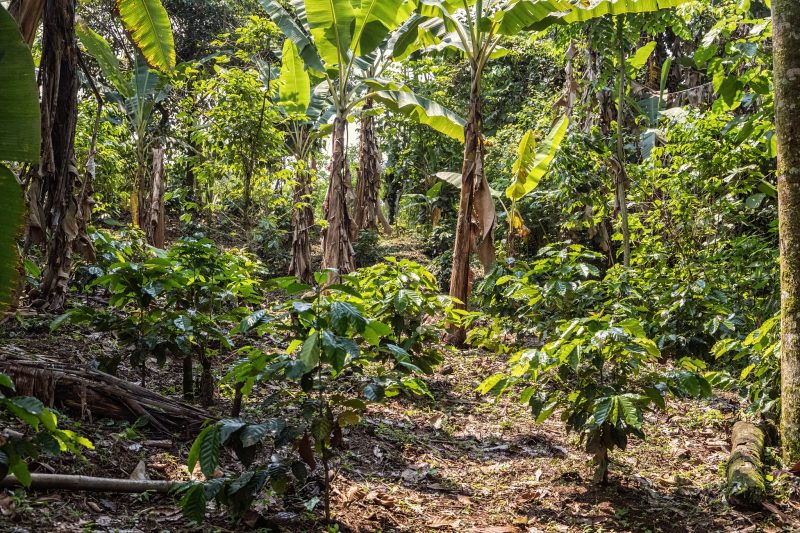 Catimor Scattered Around the World
The most common F1 hybrid variety is the previously mentioned Catimor. The mix of Cattura and Timor gives the plant resistance to various climatic conditions. The robusta chromosome additionally strengthens the plant, for example against pests. The Catimor variety has opened the market to new Arabica farmers, eg in China, Malaysia, Burma (Myanmar) or the Philippines. Attempts have also been made to plant it in France and Iceland, where avocados and bananas are successfully grown.
Will Hybrids Replace Arabica?
Despite the changing world, it will not be easy to replace Arabica. It is true that there are alternatives for farmers (which – as I mentioned – are opening the coffee market to new countries), but the consumer's interest in good Geisha, Wush Wush or Bourbon will not disappear so quickly.
Due to the infinite number of cross-breeding possibilities, hybrids can shake things up a lot in the coffee business in the coming years. So, let's keep an eye on them.