Asking what we do at Coffeedesk? Everything related to coffee! Our goal is to introduce you to the world of great coffee and reach all coffee lovers out there! Our online shop is the right place for those looking for top-notch products and quick delivery to every EU country. Apart from that, we run a separate B2B platform for wholesale clients. Hold on, there's more – need service for an event, a training or consultancy? We're up for that too! Our headquarters, warehouse and cafe is in Kolobrzeg, Poland, but you may also come across us at various coffee events, championships, or social media!
Want to fall in love with coffee, improve your coffee game, and get to know the magic of the beans? Stay connected, like thousands of our satisfied clients!
Order the best coffee right to your door!
Coffeedesk is your one-stop online store with everything you need to drink perfect coffee at home. Get access to over 3000 top-notch products from over 150 world-known brands. All of them available in the comfort of your home, dispatched within 24 hours.
Supreme Service and 40 team members.
Supreme Service is a term we've coined to describe our approach towards customer service. Having read all those books about Zappos, Virgin, and Amazon, we've come to a conclusion that our parcels, apart from delicious coffee, should bring some happiness. In order to achieve that goal, we had to build a unique, extraordinary dream-team. Our customer service department can do the impossible; a separate unit is responsible for drawing cats; the warehouse staff make sure that you receive what you've ordered; the marketing people come up with special deals and gossip on social media; the sales department makes deals with hundreds cafes, shops, and offices in the most remote places of Europe; and, last but not least, the Management Board, holding everything together. If happiness was measurable, it would be our primary KPI.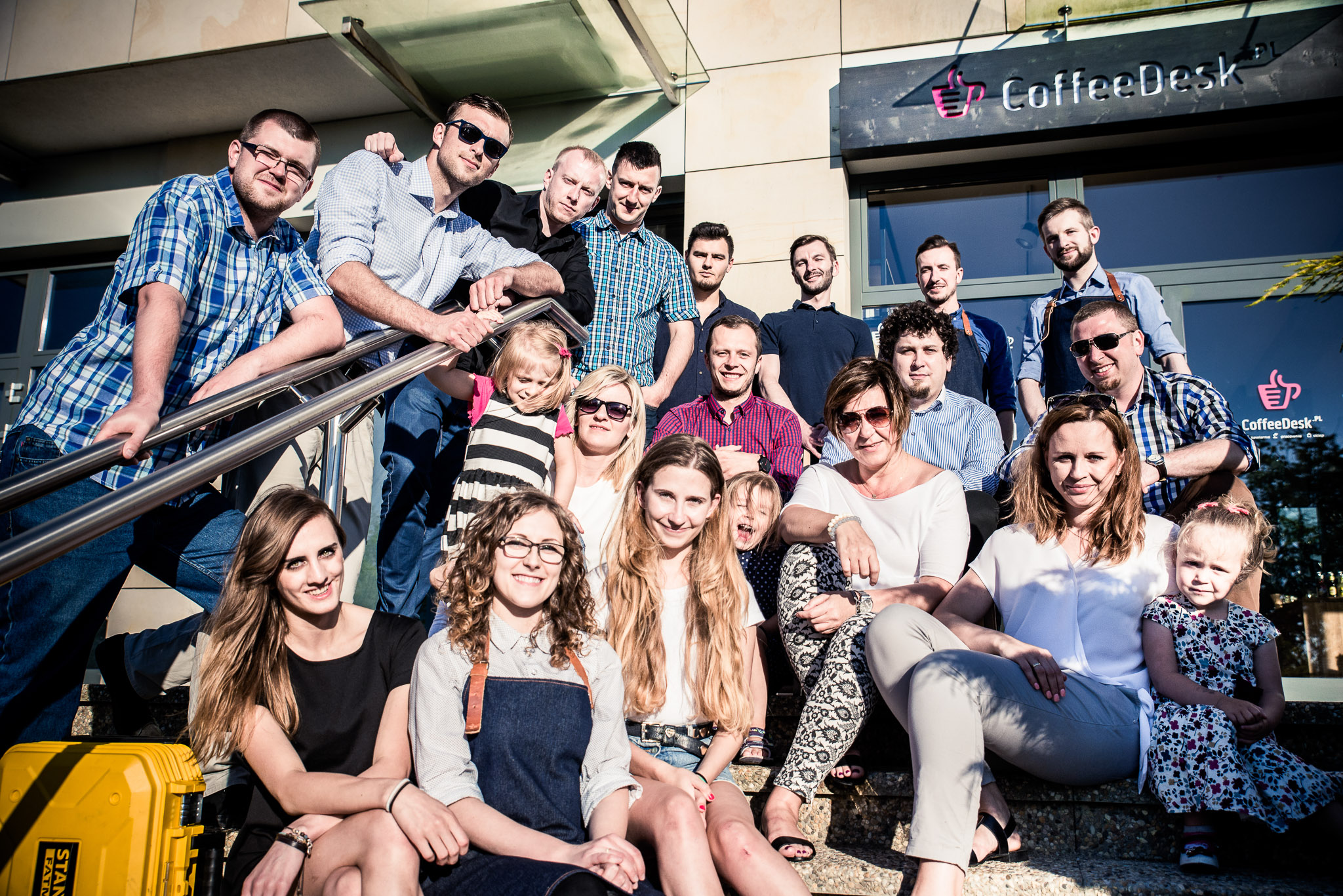 More than just coffee
With this many specialists and great coffee, we also provide a variety of services. Looking for a partner that will introduce you to Horeca sector? Planning to start an e-commerce business or open a cafe? Your staff requires a professional training? Or, maybe you are hosting an event and need a coffee spot? You are in the right place – we will cover all of these and even more!
Drop in for a cuppa!
Sipping perfect coffee is an enjoyable experience which we want to share with you. That's why we've opened two cafes: in Kolobrzeg and Warsaw, Poland. Our approach is quality without compromise – we serve speciality coffee, the same which is used during the World Barista Championships. Flavourful espressos, juicy pourovers, fresh cakes, and mouth-watering sandwiches!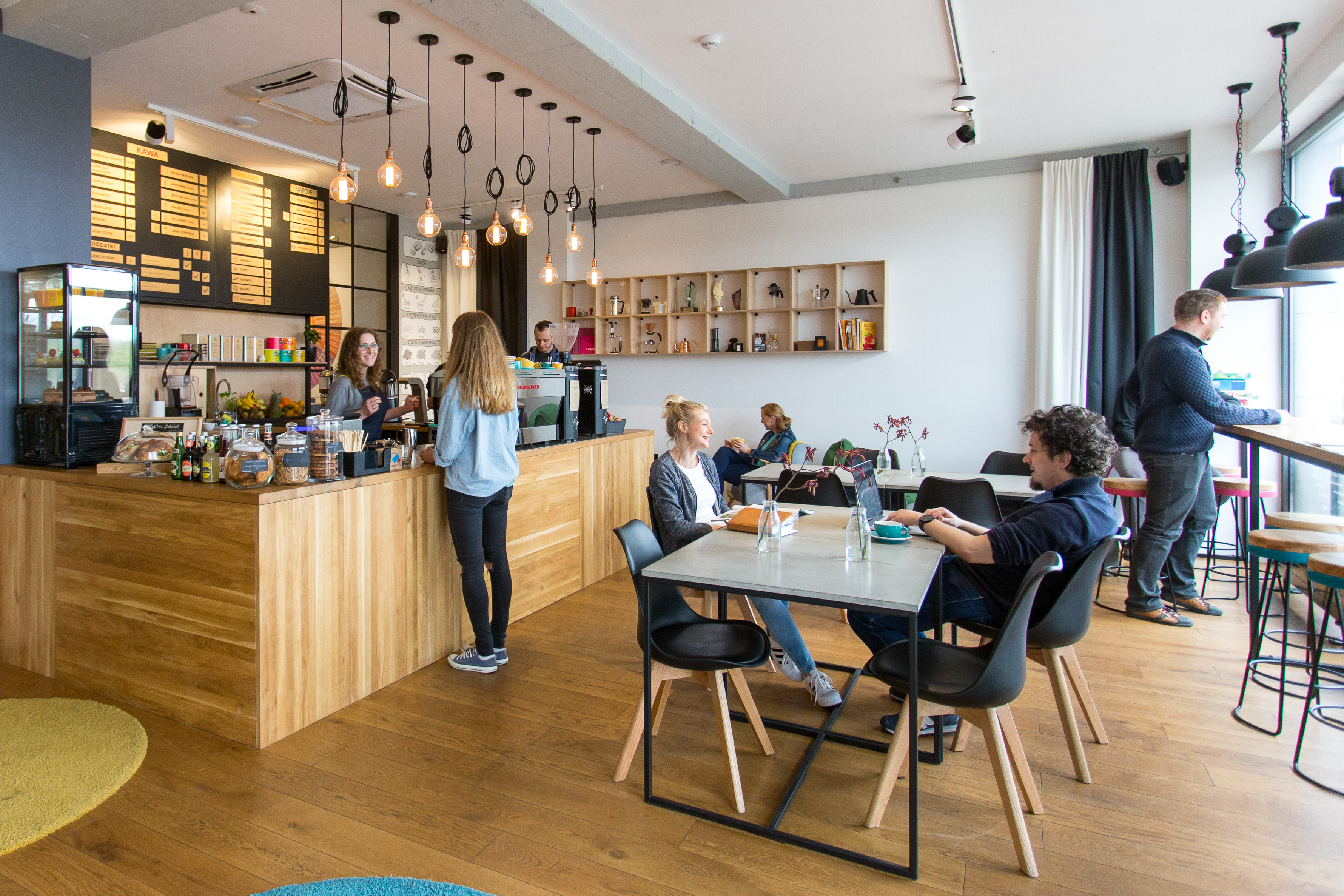 Running a business? We've got something for you!
We know the coffee business from experience – that's why we  created an online service that would meet all the needs of a  business customer. Signing up takes only one minute and gives you a whole lot of advantages: a quick and easy access to a wide array of products, an individual customer assistant and wholesale prices. You can place single-product orders or purchase in bulk, use our photo base and get our advice on products and special deals. Also, if you like to shop in the middle of the night – that's fine too, you can actually do it 24/7! Check out B2B.coffeedesk.com
About the blog
The blog has been topping our to-do-list for over 2 years. Holding ourselves to high standards, we invited our coffee friends and experts. Apart from the hottest coffee dilemmas, we're bringing you some light reads as well. This place was created for you, so don't hesitate to send us your suggestions!