Coffee is by far the most popular source of caffeine – out of all drinks which naturally contain caffeine, coffee is the most caffeinated one. If we want to wake up quickly and effectively, we usually reach for a cup of the black brew. However, there are times when we need something else –  where to look for caffeine besides coffee beans? What other drinks have a stimulating effect and what to drink instead of coffee?
Before we start, it's important to remember how much caffeine coffee has. Check out our articles:
How Much Caffeine Actually Is in Coffee?! – PART I
 How Much Caffeine Is in Coffee, and Specifically in Espresso?! – PART II
Daily dose of caffeine – how much can you drink?
Coffee or… Tea!
For many, tea is the primary substitute for coffee. It is worth remembering that this popular beverage also contains caffeine! Its amount in tea depends on many factors – the type and conditions of cultivation, processing and strength of the infusion. Interestingly, it is assumed that there's more percent of caffeine in dried tea, but because of the brewing method ultimately less caffeine will end up in ready tea infusion than in coffee. It is estimated that a cup of tea (150 ml) has 32 mg of caffeine, and the tea with the highest caffeine level is black tea. We juxtapose these two natural beverages in greater detail in this article.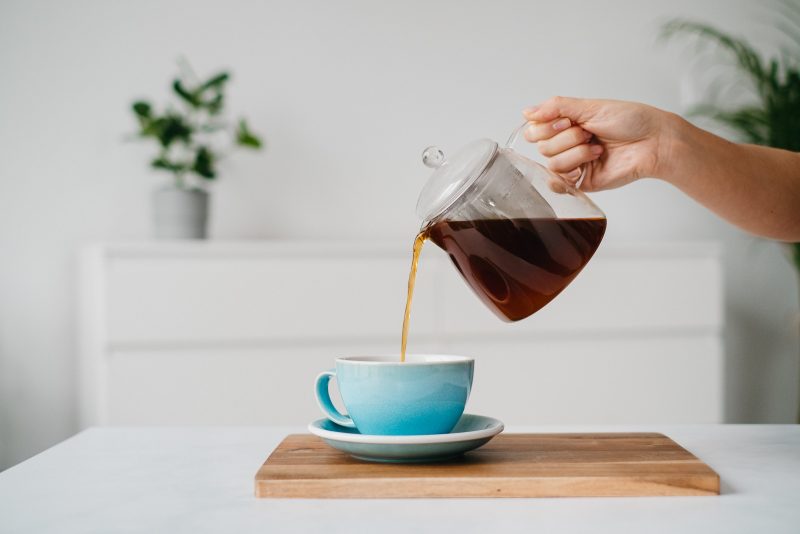 Powdered Caffeine, i.e. Matcha
A less obvious substitute for coffee is… matcha! Matcha is also tea, more precisely: powdered green tea. It is still gaining in popularity, and in addition to its many health benefits, it also contains caffeine. A serving of matcha (about 200 ml) has about 68 mg of caffeine, the amount similar to caffeine in coffee. The difference is that thanks to the amino acid L-theanine, caffeine from matcha is released gradually and its effect is felt up to 2 hours after drinking. We write more about the properties of matcha in this article.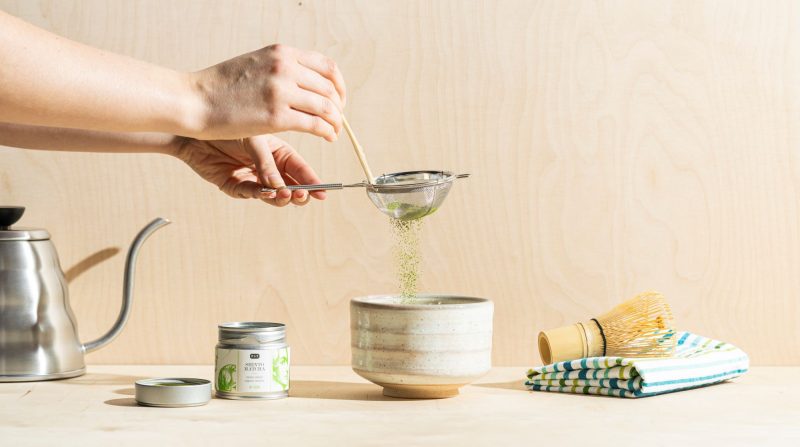 What About Yerba Mate?
Several years ago yerba mate caused the commotion that matcha causes today. The specific accessories necessary for brewing attract attention, so is the fact that yerba is an alternative source of caffeine. The infusion is prepared from the leaves and stalks of the Paraguay Holly. Comparing the stimulant effect of yerba mate and coffee, you can see that yerba mate has a softer and longer effect, with a milder finish than coffee. The caffeine content in 100 ml ranges from 7 mg to 36 mg depending on the type of yerba mate and the length of brewing. Find out more about yerba mate in this article.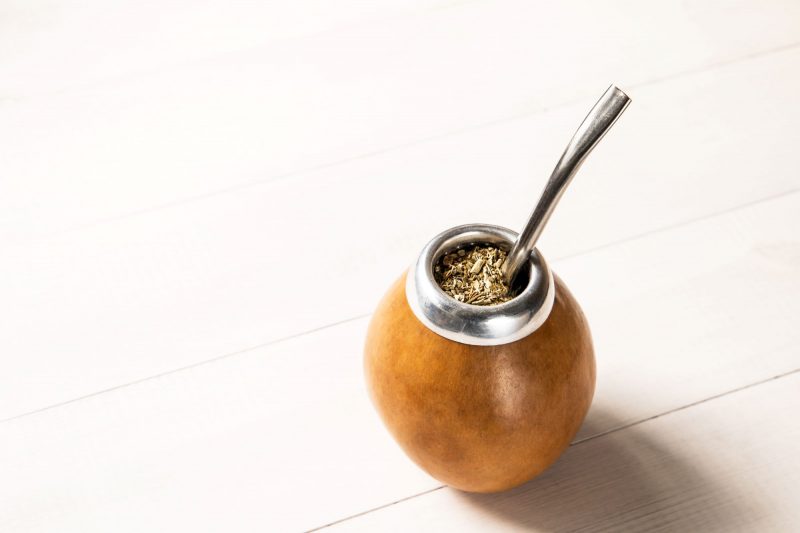 Something Delicate – Herbal Mixtures
Another way to get a pleasant energy boost is through herbal mixtures or mixtures of herbs and teas. Brain Booster by Lune Tea is a mixture of herbs and adaptogens with yerba mate, which increases concentration and supports the work of the brain. Teepigs Up Beet is a combination of high-quality green tea, flowers and vegetables – the perfect support in the morning or before training. We can also find caffeine-free products with a stimulating and energizing effect, such as  Deep Asana by Paper & Tea or Energy by TasTea.