Even among the biggest enthusiasts the idea of pairing tea and food has often been overlooked – or simply unheard of. However, there are professionals who threw caution to the wind and decided to put their knowledge of tea to the test in an utterly new environment – fine dining restaurants. Who am I talking about? Sommeliers, of course!
Tea-infused career path
A good tea sommelier is a a tea lover, a scientist, an artist and a therapist – all in one. As Christopher Day, the dining room manager at Eleven Madison Park once suggested, this profession stems from deep, humble and multileveled appreciation: for the complexity of the product; for guests who entrusted us and devote their time and money to the experience we offer; finally, to the host himself, who proudly demonstrate knowledge and skills. It is without a doubt the ultimate expression of "no guest left behind" policy – otherwise what message do we send as a restaurant or a coffeeshop, when we present an impressive and detailed menu of alcohols and coffee beans, followed by a sad, anonymous tea bag?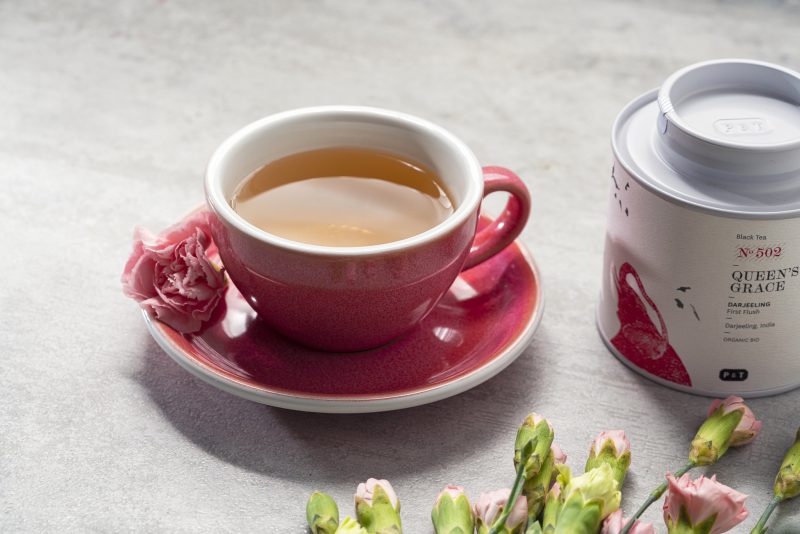 The work of a tea sommelier is truly akin to continuous search for the needle in a haystack. Finding it means discovering a synergistic combination of flavours – a match where the dish is the star of the show, but the right tea has the power to redefine it, shed new light at each individual ingredient…and leave us awestruck. Experience is key – most tea sommeliers are professionals who spent years honing their hospitality skills, only to become in charge of a tea program in their place of work by accident or a stroke of luck.
Unsurprisingly, in recent years the popularity of tea sommelier courses has flourished – various organisations all over the world offer onsite and online lessons that last anywhere between a few days to months. One of the pioneers in this matter is an Australian organisation ATM (Australian Tea Masters) – for 2000$ you can receive tea samples and brewing equipment sent to your door, as well as access to online materials about the history of tea, its types, processing, cupping, grading and of course, food pairings.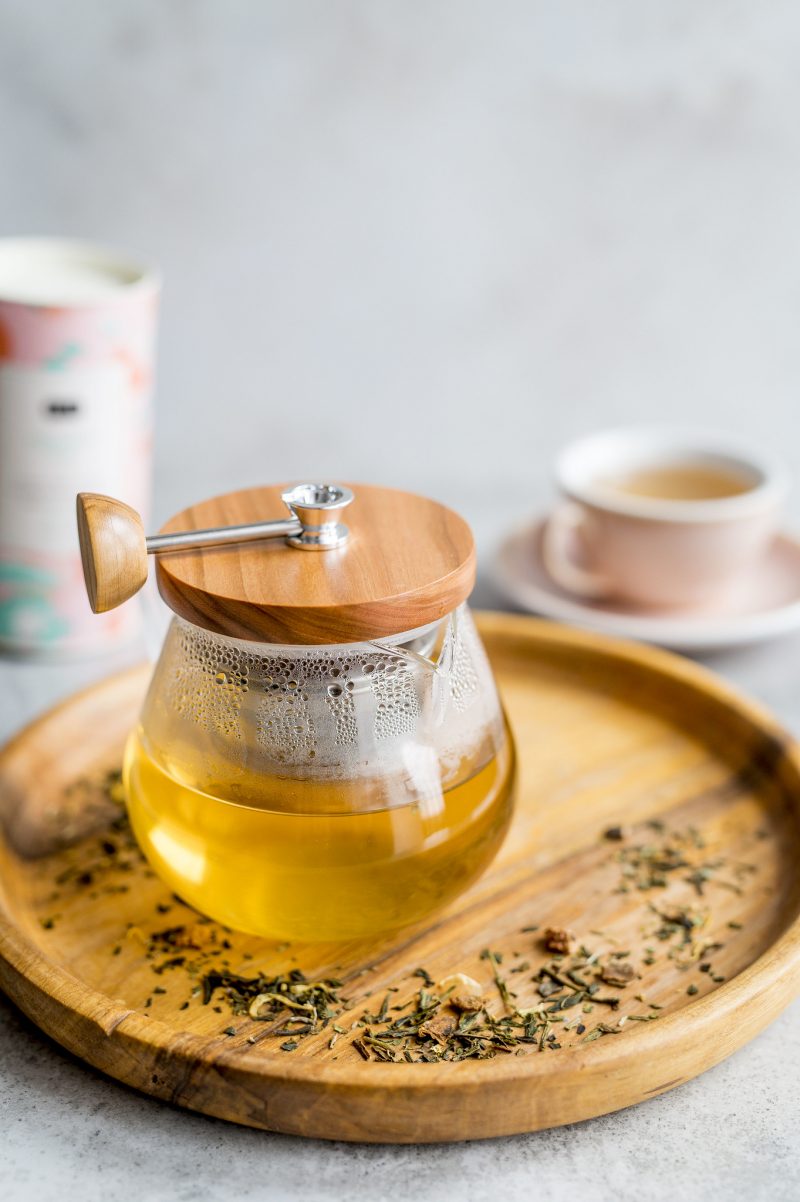 While there is undoubtedly a great value in having the necessary bits of information conveniently handpicked and served directly to you, completing such course does not mean you automatically become a tea sommelier. While some professions allow you to take a shortcut and use certificates/diplomas to kickstart your career, this line of work is less forgiving and requires laborious cuppings of hundreds of teas, a great deal of patience and an opportunity to validate your knowledge in real-life, kitchen environment. A wonderful example of that is Yam'cha, a French restaurant that prides itself for Michelin star and its meticulously planned tea menu – a wonderful concept, that, according to the owners, turned out to be rather challenging at first as the kitchen was accustomed to time pressure and not letting the guest wait too long, whereas tea ceremony was a drastically different, lengthy experience, where no one ought to be rushed and each second was to be cherished.
Study aromas at home!
Although the course structure in many cases is still an unfinished product, ITMA (International Tea Masters Association) has come up with a brilliant, useful tool for all of us wannabe-sommeliers – a tea aroma wheel! This visual representation of sensory experience provides a framework for organising a process that is otherwise inherently subjective – the act of perception. It equips us with necessary, unified vocabulary that can be shared between individuals – a solution that has proven effective for wine, coffee, tea and more recently also chocolate, spices and even…cigars!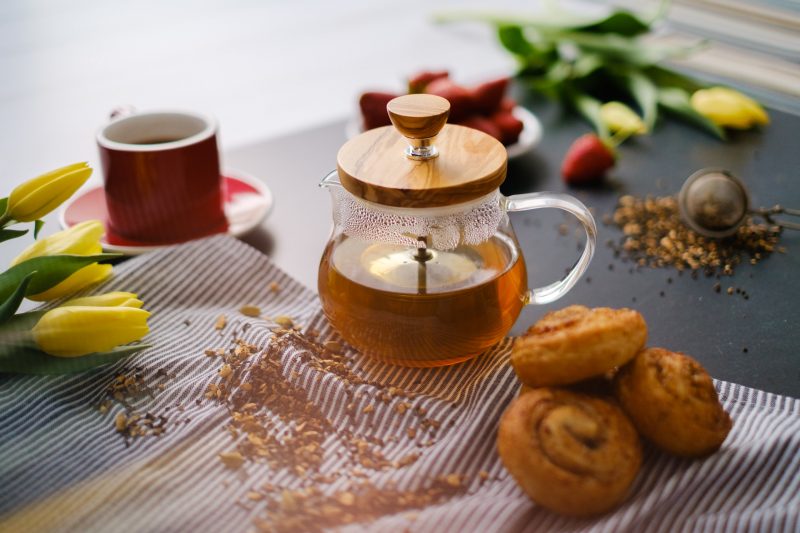 All aroma wheels conform to the same design logic – inside we find the most general categories of flavours, such as sweet, milky, floral, plants/herbaceous, earthy, mineral, marine, fruity, spicy and fire/animal in tea aroma wheel. Each of these subsequently divide into more specific subcategories – for instance citrusy or berry inside the 'fruity' group. At the deepest level we can find concrete expressions that reflect particular products – 'lime', 'orange', 'grapefruit' and others.
A tea aroma wheel is indispensable when you find yourself testing a variety of infusions and need a positive constraint for your vocabulary. You don't have to be a sommelier to make use of this tool – quite the opposite, actually! No matter your level of expertise, it will prove to be incredibly helpful, offering expressions you may have at the tip of your tongue but can't seem to verbalise (everyone who has participated in a cupping at least once knows exactly what I am talking about – the infamous 'I recognise this flavour, but can't remember the word for it' syndrome.) Looking at the aroma wheel while tasting tea will also help by alluding to groups and particular taste notes you may have simply forgotten about – tricks and traps of memory, such as the recency effect, have a considerable impact on our perception and decide which labels are easier to recall, and which remain outside the consciousness.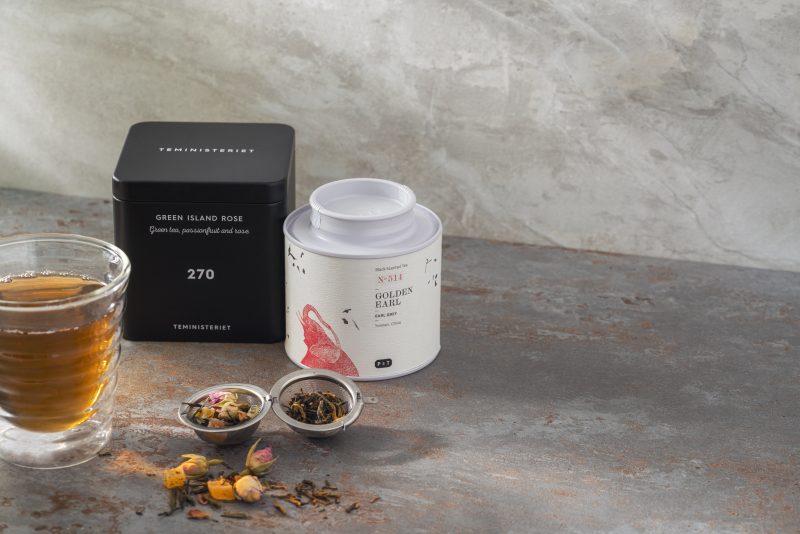 Could it be a niche for you?
The profession of tea sommelier is slowly gaining in popularity, although thankfully still remaining outside the mainstream.  This is wonderful news – niches attract true aficionados and fend off those who are fond of taking shortcuts. The very existence of such role is a crucial hint for baristas that there is a considerable faction of guests who, just like us, always expect a little bit more – more appreciation for the craft, more intentionality, more effort. Let this thought linger when you serve the next person in the queue – after all, the intimate connection we as hosts form with another human being – our guest – is the glimpse into what being a barista is truly about!