In the period of Winter holidays, it is worthwhile finding a moment for yourself to sink into a comfortable armchair with a good book and a cup of delicious coffee, get away from reality and just feel the magic. So today, for all lovers of the short black and sweets, I have prepared some inspirations for winter coffee drinks that will surely help you do that.
Feel the magic of Winter!
In the autumn-winter season, we expect more from coffee. We hope it will not only energise and stimulate us, but also warm up, comfort and cheer us up regardless of the weather outside the window. Which is why on cooler January afternoons, we tend to choose aromatic coffee drinks with a velvety smooth milk foam, garnished with natural syrups and tempting us with a wonderful smell of spices, brews hiding under a puffy duvet of whipped cream, syrups and colourful sprinkles… Holding in your hands a cup of such coffee, you can fall in love with winter and put yourself in a warm, festive mood straight away.
Syrups –  the fullness of flavour in every drop
Gingerbread, nutty, caramelised, orange-chocolate and many, many other notes that go perfectly with milk coffees. Natural, high-quality syrups will not only make your coffee taste a bit different each time, but they will also give it some sweetness, substituting for other sweeteners. It is also a perfect option for those who can't decide whether they want to have a dessert or a coffee. An aromatic Caffe Latte with sweet syrup will be the best coffee dessert for them.
And now, as promised, let's enjoy a delightful moment of relaxation.
Gingerbread Latte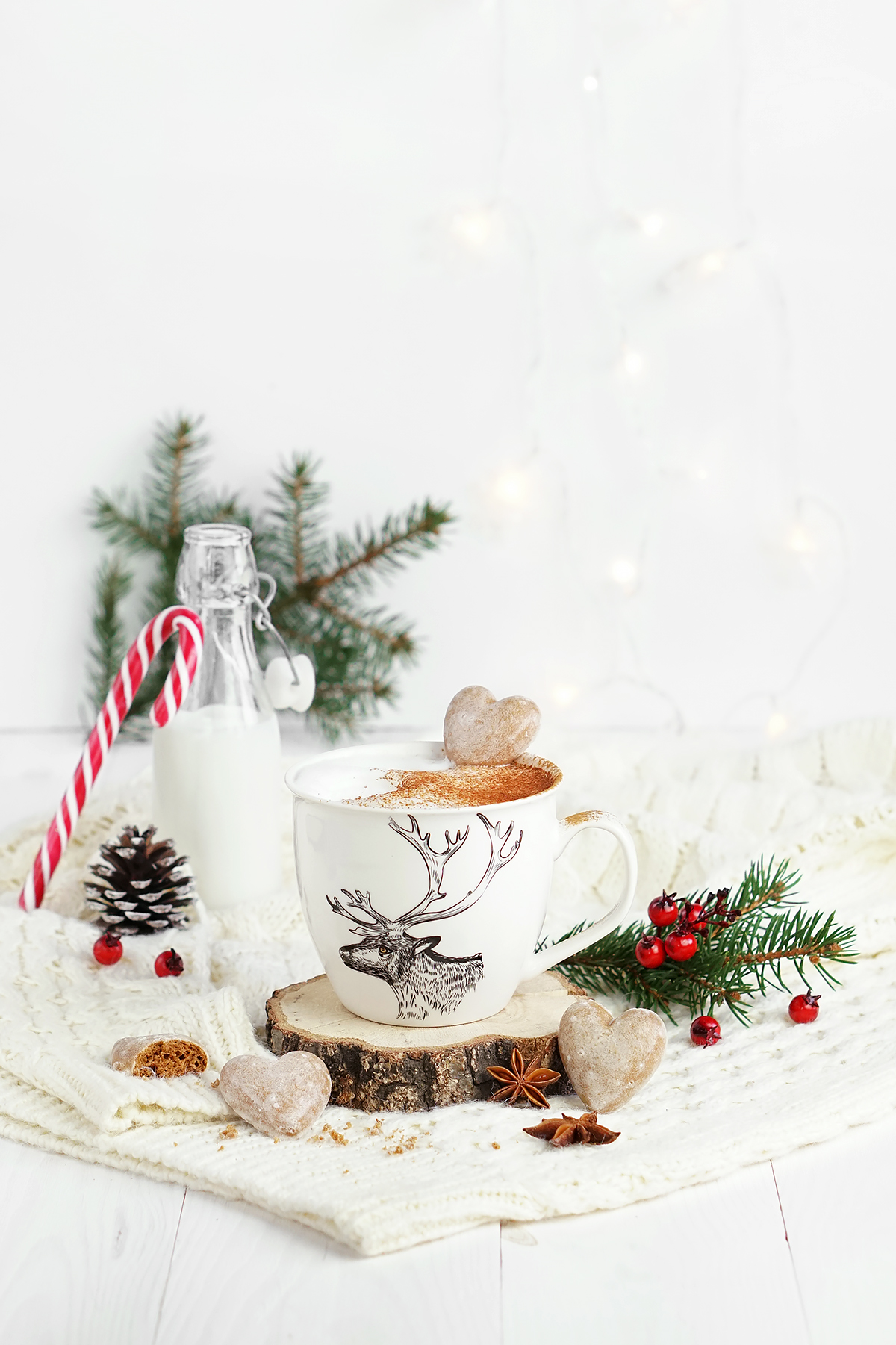 Ingredients: 
1/2 cup (125 mL) milk

1-2 tablespoons maple syrup

1/4 teaspoon natural vanilla extract

1 pinch cinnamon

1 small pinch ginger

1 small pinch nutmeg

1 double

espresso shot
Directions: 
Combine maple syrup with 3 tablespoons of milk and spices, warm the mixture and pour it into the cup. 

Gently warm the remaining milk, froth it with, e.g., a

manual milk frother

 and add it to the syrup.

Add a hot double espresso shot.

Finally, dust the brew with cinnamon.
Orange-chocolate Latte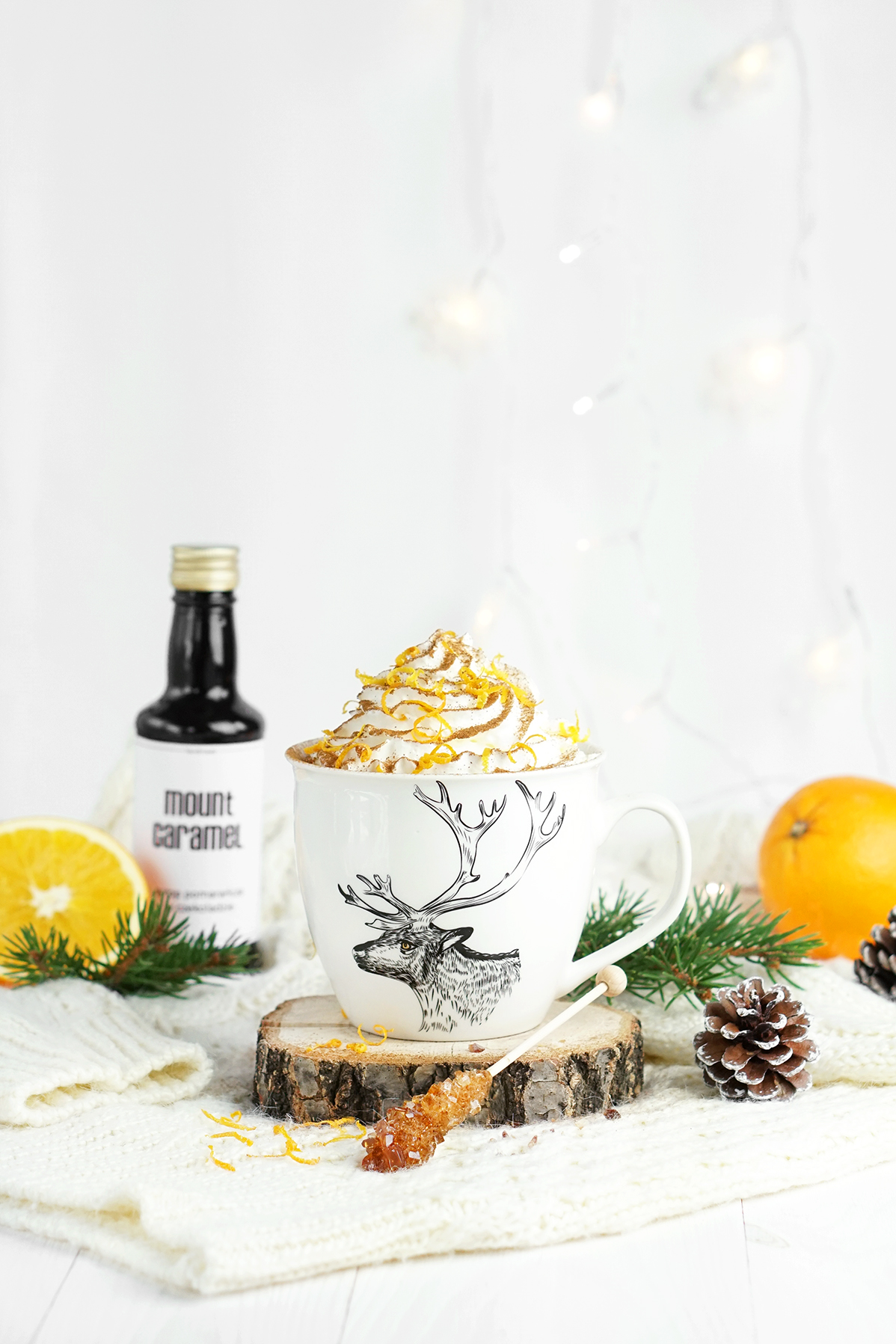 Ingredients: 
For serving:
whipped cream

cinnamon

grated orange zest (you should blanch it first)
Directions: 
Pour orange-chocolate syrup and a small pinch of cinnamon into the cup.

Gently warm milk and froth it, then add it to the syrup.

Add a hot double espresso shot.

Finally, you can decorate the latte with whipped cream, sprinkle it with cinnamon and grated orange zest.
Nutty Caramel Latte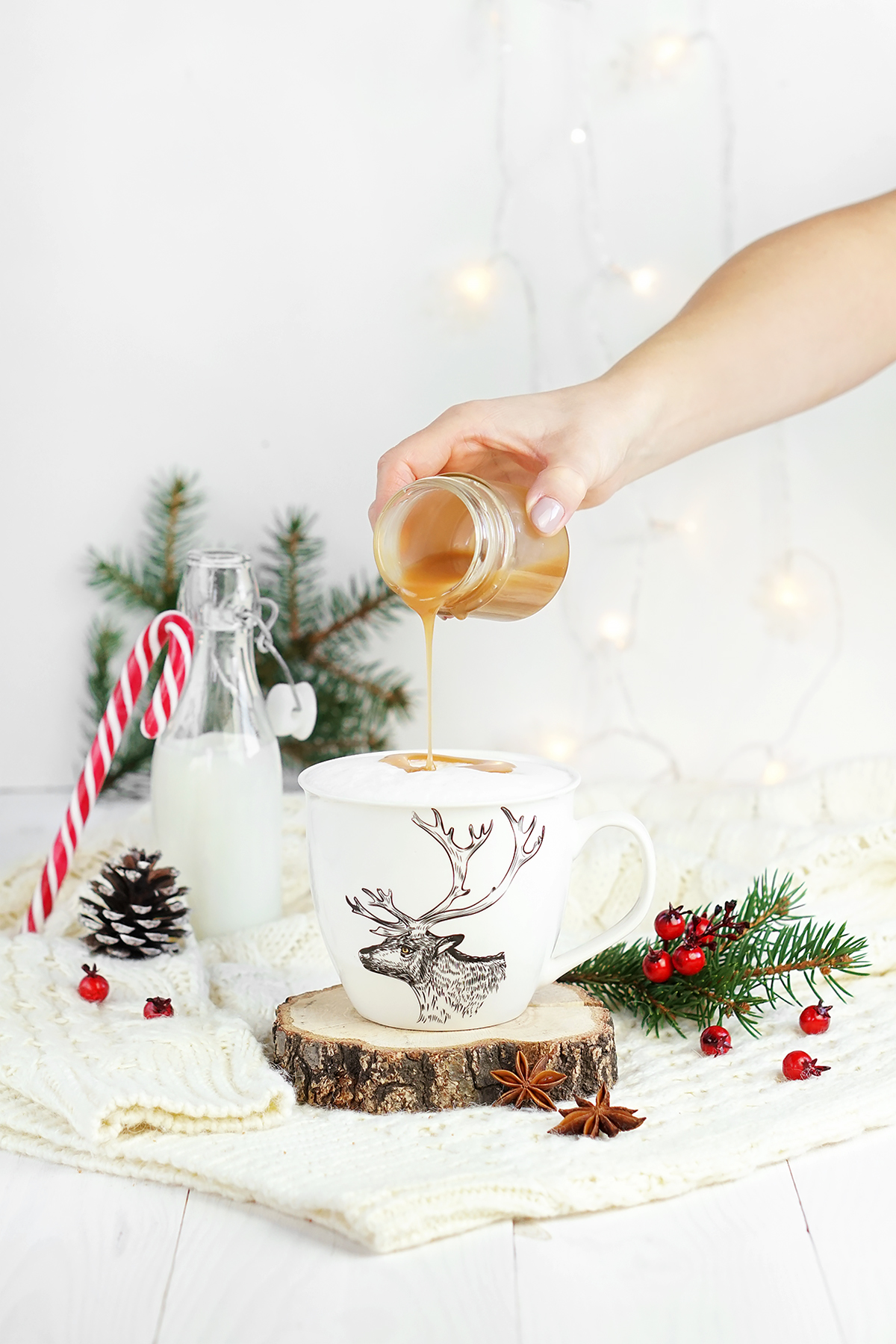 Ingredients: 
Caramel sauce (optional):
1/2 cup sugar

1/4 cup water

50 g butter

1/3 cup 30% whipping cream
Directions: 
Prepare caramel sauce: heat water and sugar in a heavy-bottomed pan. Then reduce the heat and simmer until the sugar has dissolved completely and the mixture is amber-coloured (you mustn't stir, just shake the pan). Add butter and stir, then take the pan off the burner, add cream and keep stirring until combined. 

Pour walnut syrup into the cup.

Gently warm milk and froth it, then add it to the syrup.

Add a hot double espresso shot.

Finally, garnish the brew with the caramel sauce.
Coffee has many names and everyone can find something good for themselves. Do let us know which recipes you will take along. Take care!