Since you are reading these words, I suppose you probably love tea – sweet tea, preferably, and perhaps you are wondering what to sweeten it with instead of sugar. Perhaps you are looking for something that will emphasize and enhance the taste of your tea infusion, or you've just discovered that sugar does not invigorate after all? Anyway, I will give you some ideas about alternative sweeteners for your cup of tea, if you can't deny yourself a bit of sweetness.
White sugar isn't of very good repute and rightly so, because apart from a short moment of pleasure, it offers nothing to our body, and it can lead to unpleasant health consequences if overused. Sugar substitutes that I will suggest today, when dosed appropriately and in moderation, not only don't harm your health, but can also promote health. However, today we'll focus not only on dietary issues, but also on the taste. So, there will be something for body and soul.
Natural sweeteners blend well with the flavour of tea, often enriching the essence with an original aftertaste. They blend well with black, green, fruit and herbal teas. And the variety of available sweeteners gives you amazing possibilities and experimenting is absolutely worth a try. However, remember that the more delicate the taste of the infusion, the less sweetener you should add. This rule applies to white tea especially, the aroma of which is extremely subtle and fleeting.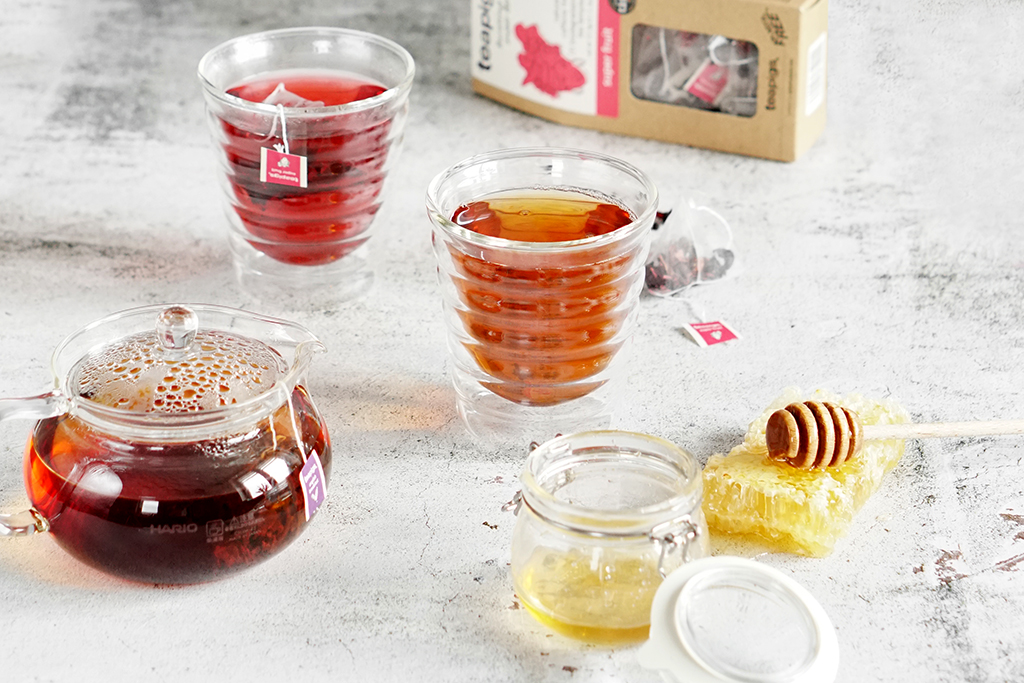 What can sweeten tea instead of sugar?
Sweetening tea with honey
Let's start with honey. After all, who doesn't know its taste? It has probably helped more than one person to deal with a cold. Honey is an all-natural sweetener, and adding it to tea is quite a popular practice. Additionally, you can choose from a wide range of different types of honey, each with a different flavor note, color and properties. One of the most popular is linden honey, and sometimes you can get buckwheat, honeydew and even heather honey, which smells and tastes captivating.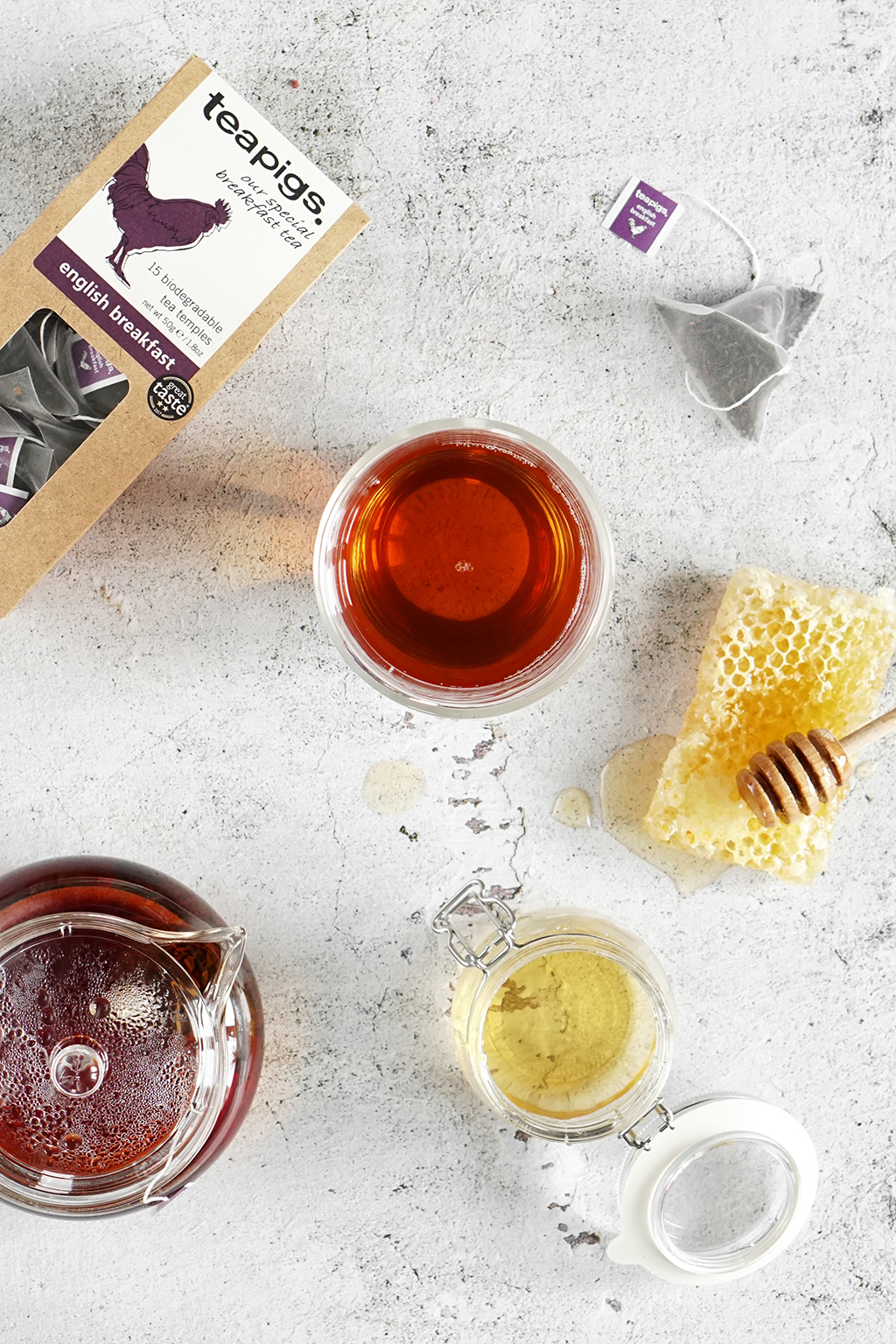 Honey is a fantastic match for black tea, but it also emphasizes the qualities of green tea. It works perfectly with rooibos tea, but it should be added sparingly, as this type of tea already has notes of honey in its flavor. Honey is very sweet, so just a little bit of it is enough. What's more, it goes well with other additives such as lemon, mint, ginger and spices that balance its sweetness. It can be the perfect complement to both warming winter teas and thirst-quenching iced beverages.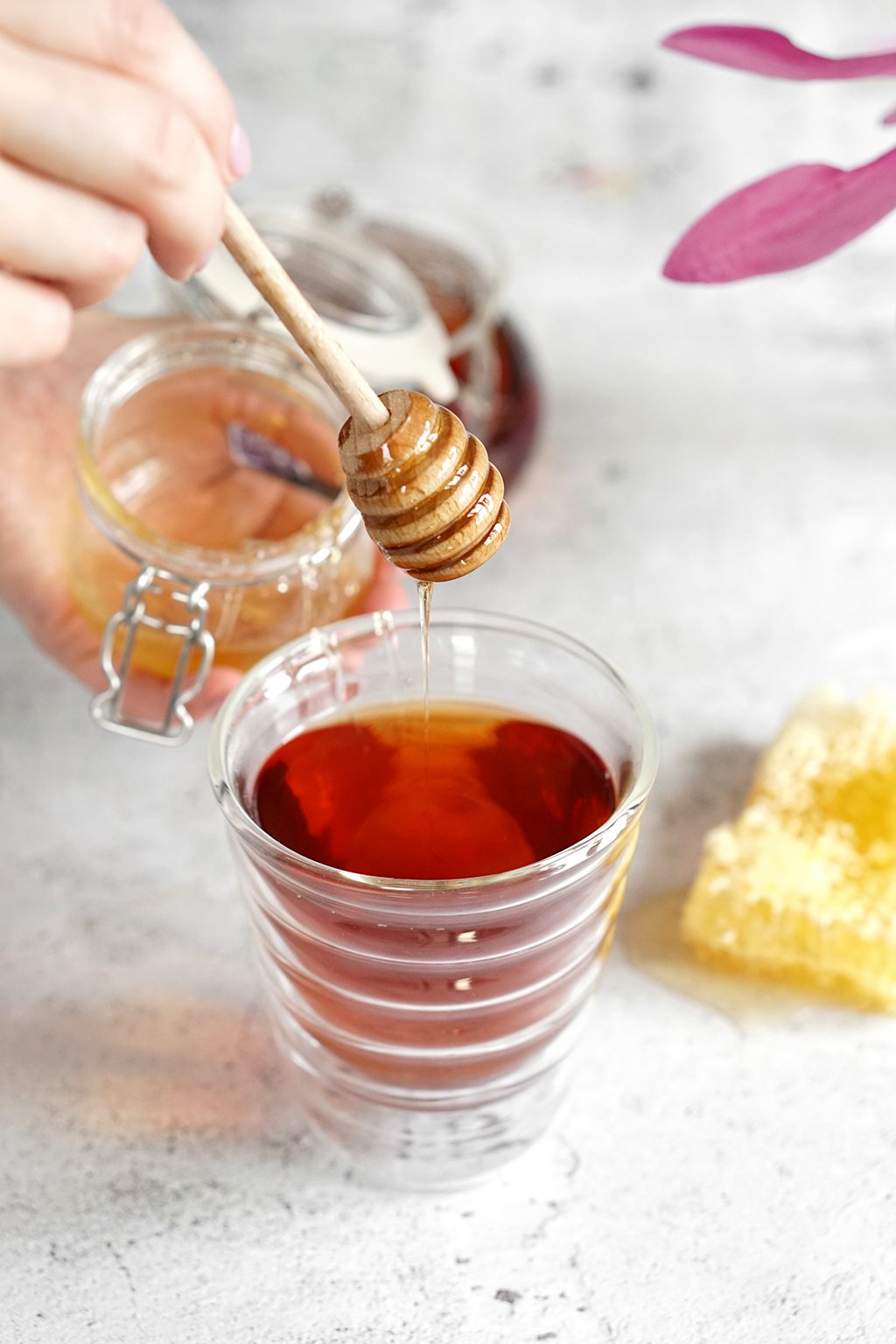 Maple syrup
Another popular natural sweetener is maple syrup called Canada's liquid gold. Here we can choose between a lighter variety, which is mild and does not change the taste of the beverage, and a darker version, with a caramel aftertaste, which wonderfully matches tea with the addition of ginger. Needless to say, I definitely prefer the darker version. Maple syrup is a treasury of minerals, B vitamins and antioxidants. It is also much better in terms of calories than sugar.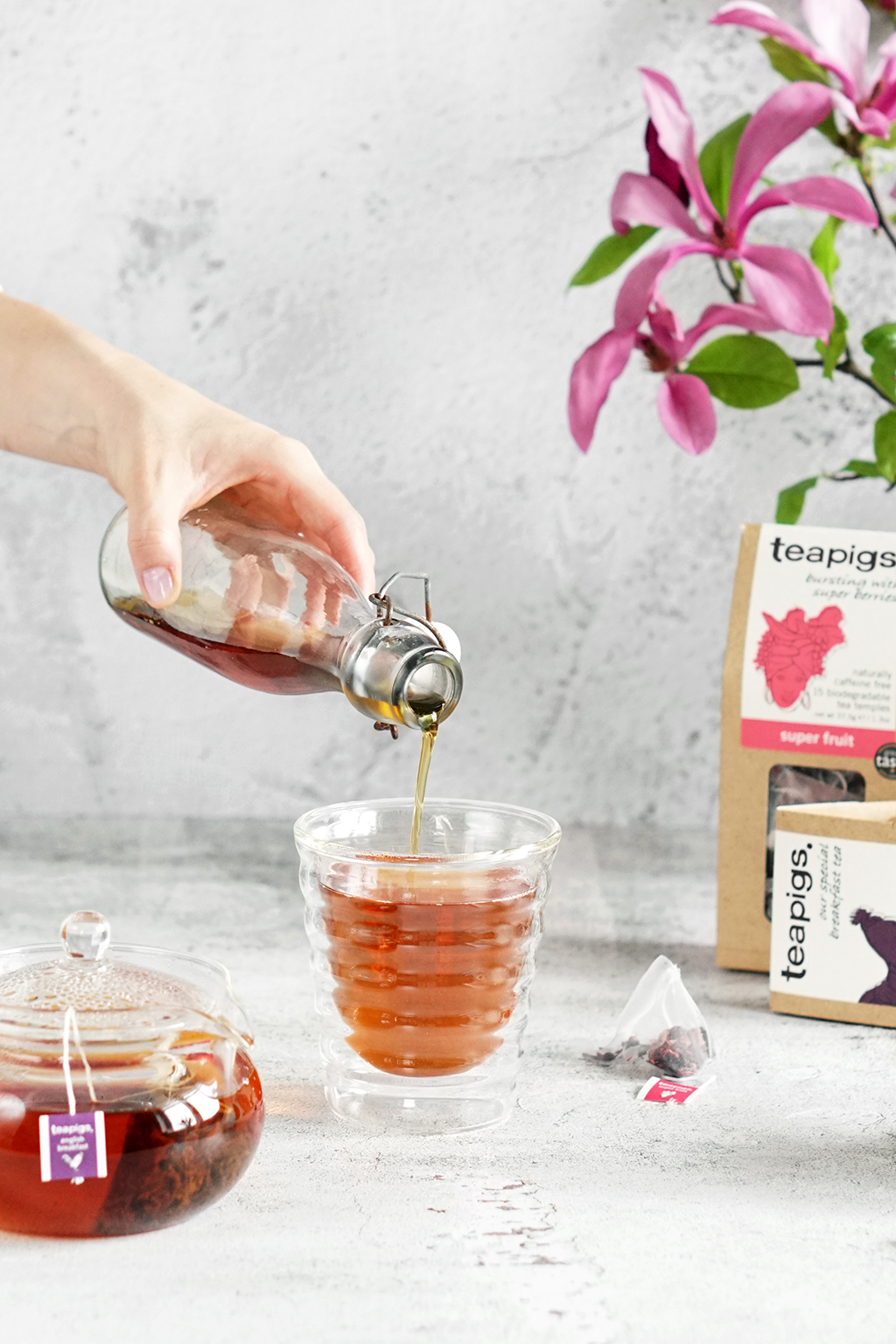 Stevia
A sweet queen, up to several hundred times sweeter than sugar, and at the same time having zero calories. ZERO! In addition, it does not raise blood glucose levels. So, it seems like the most obvious choice. Still, stevia doesn't taste like sugar, unfortunately. The impression of sweetness appears with a minor delay, stays in the mouth a little longer and leaves a specific, slightly bitter aftertaste, not to everyone's liking. Especially if we use it in larger quantities. You've got to get used to the taste of stevia, preferably by countering its taste in tea with other additives, such as fruit, for example.
Licorice
Licorice root is one of the oldest sweetening products. It has a characteristic herbal aftertaste. That's why the sweetness of licorice is an interesting match for herbal teas, a refreshing note of mint and lemon balm, warming cinnamon and cloves.
Molasses
Molasses is a by-product of the sugar production process. It contains what sugar has been deprived of, i.e. valuable minerals and B vitamins. It is in the form of a thick, aromatic syrup with a caramel aftertaste. Its extremely intense flavor is perfect for warming beverages based on black tea with the addition of spices and cocoa beans.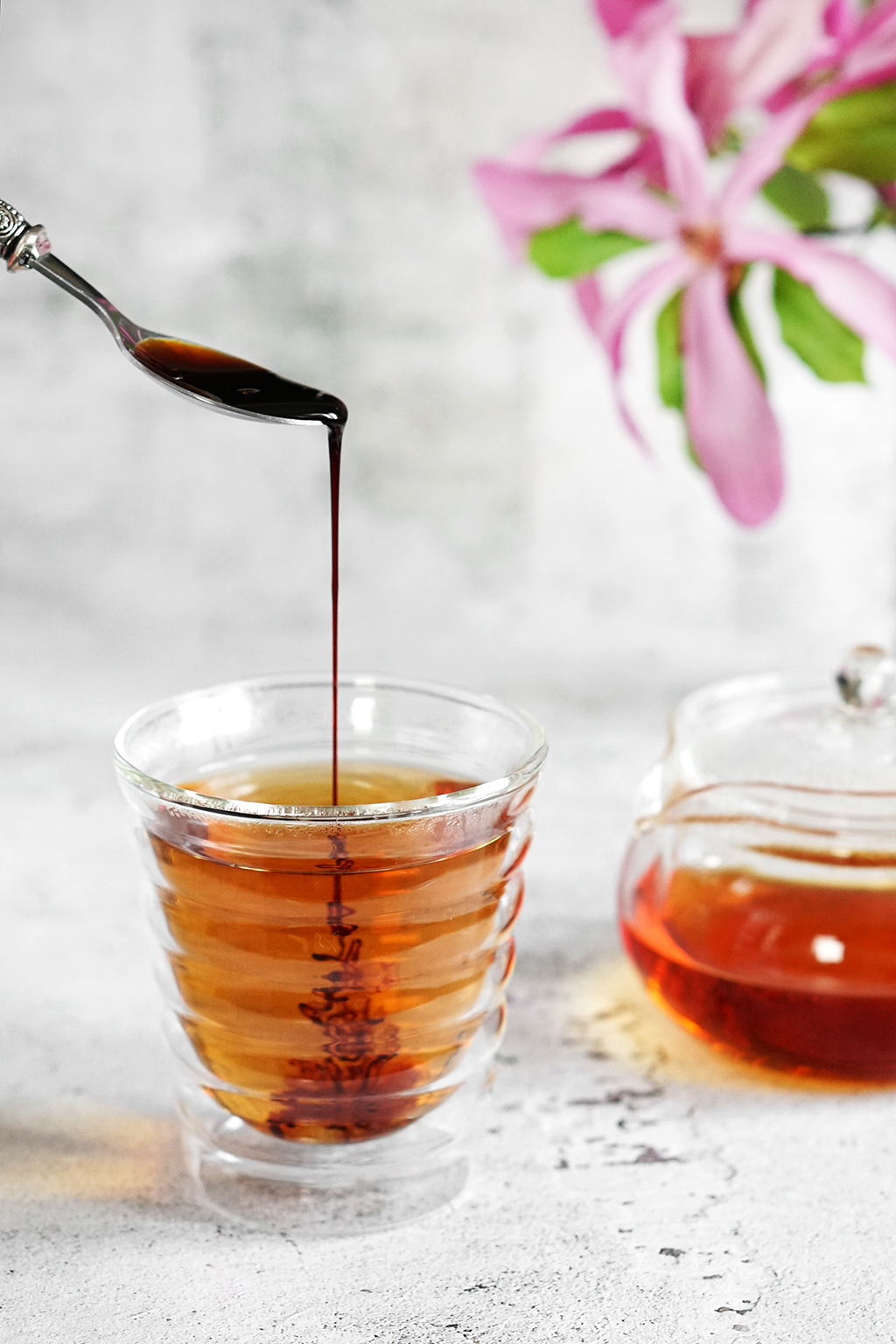 Date syrup
Brown date syrup has a thick, full-bodied texture. It has a pleasant, strong and very sweet taste. It perfectly boosts the flavor of black teas.
Xylitol – birch sugar
The look and taste of xylitol is practically no different from traditional sugar. However, their resemblance ends there, because xylitol has much fewer calories, nearly ten times lower glycemic index and a number of beneficial properties. It is neutral with a slightly cool aftertaste. Perfect for sweetening black and green teas, but will also work well with herbal and fruit teas.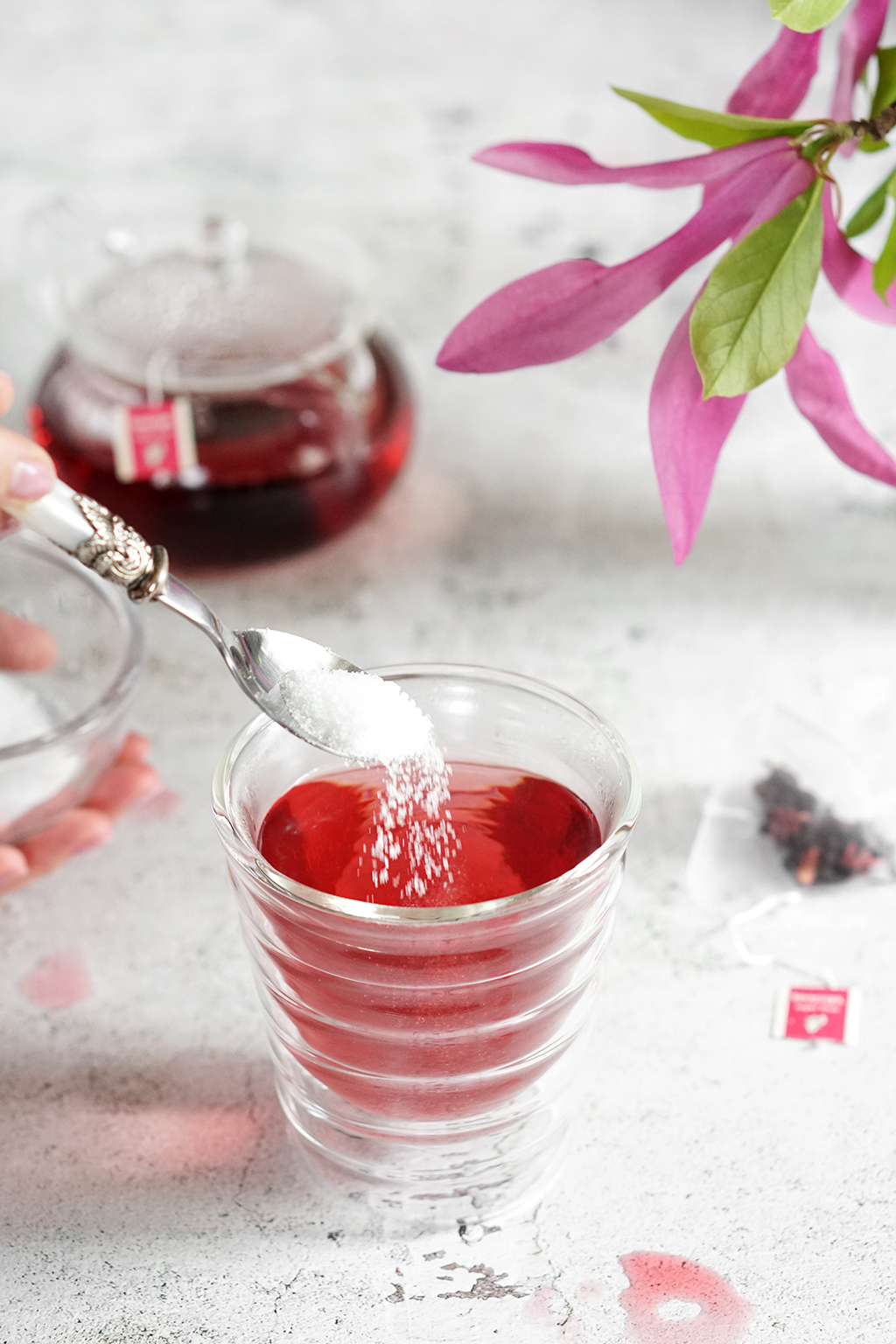 Erythritol
Erythritol belongs to the same group of chemicals as xylitol. It has practically no calories and its glycemic index is zero. It has a neutral, slightly less sweet taste than sugar. It is a perfect substitute for sugar which doesn't change the taste of tea.
Tagatose
Tagatose is a less known sweetener than the others, which is three times less caloric than sugar. What's more, its consumption not only gives you the pleasure of its sweet taste, but also supports the functioning of the intestinal microflora. It's neutral in taste, like sugar. It will sweeten any type of tea in small amounts. In addition, tagatose emphasizes the taste of mint, lemon, and milk.
Dried fruits
What else can you sweeten your tea with? Well, dried fruit, which will naturally sweeten and significantly enrich the taste of black or green tea, as well as rooibos tea. Choose your favorite delicacies and experiment, mix and match. You will surely find a combination that will steal your heart. I love the combination of green tea and dried pineapple and black tea with dates. However, the variety of dried fruits gives you unlimited possibilities and a chance to experiment.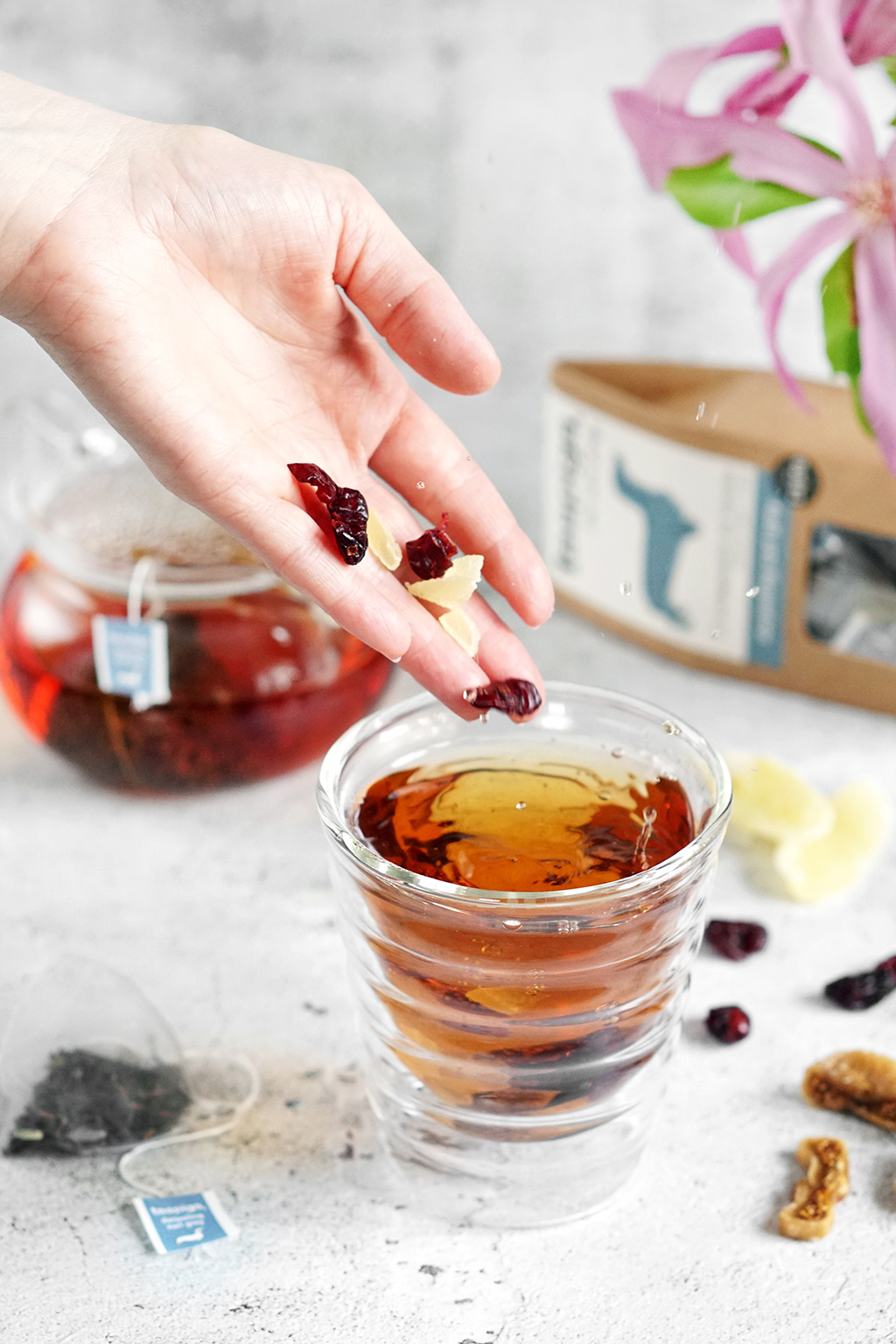 What to use instead of sugar… or perhaps nothing at all?
As you can see, the choice of white sugar substitutes to use with tea is large, there are still new products on the market, sometimes you can go nuts with a lot of strange-sounding names. I hope that I helped you find your way in this sweet world and you already know what to sweeten your tea with. Nevertheless, remember that the healthiest and best tea is the one served without any sweeteners. It is when you can discover its full flavor. But if you can't give up the sweet taste, use sugar substitutes in moderation and with caution, stick to the rule that the more delicate the brew, the less sweetener and additives it needs. And so, the most important thing is that regardless of preferences and tastes, tea is a drink that connects people.
And how do you sweeten your tea at home? Be sure to share your tricks with us.