I reckon almost everybody has heard about sommeliers in the world of wine. It would be strange indeed if the coffee industry didn't have its own official slurping experts. A q-grader is a professional, trained taster who specialises in sensory evaluation of Arabica.
The certificate issued by the Coffee Quality Institute is one of the most prestigious awards in the coffee community worldwide. It is also an official confirmation on paper: you can coffee. Alright, but who can become a Q-Grader, how do you get there and basically what is this all about?
What does a Q-Grader do and what is coffee evaluation about?
The primary purpose of certification is to standardise the way you talk about coffee and the way you evaluate it. These are based on SCA (Specialty Coffee Association) directives: their standards, procedures, vocabulary or specialist evaluation forms. It is a bit similar to cupping in this regard; regardless of whether you are on a plantation in Honduras or at a coffee shop in Katowice, the most objective way of evaluating the same coffee is to pour an appropriate amount of hot water over it and then take the same simple steps. And it is best to evaluate the cup following the same common, objective and well-though-out rules.
Another important ability of a Q-Grader is that of scoring coffee, and prior to that, making a complex organoleptic evaluation. Beans which score minimum 80 points according to the universally accepted rating system are recognised as beans belonging to the highest quality segment: speciality. And such verdict translates directly into the value of raw material. A higher score indicates indisputably higher bean quality, which in turn stimulates demand among importers and roasteries and in the end, obviously, also among consumers.
A good Q-Grader can adequately evaluate the quality and defects of green beans, find potential mistakes in coffee roasting and identify different roasts. They can distinguish between the characteristics which are a result of bean cultivation and processing, bean storing or transport, and eventually also roasting.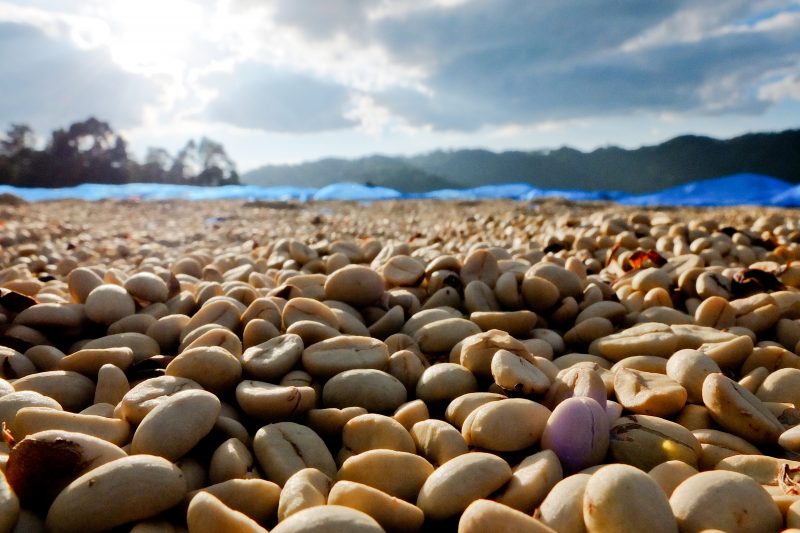 THIS IS WHAT THE OFFICIAL COFFEE EVALUATION FORM USED BY A Q-GRADER LOOKS LIKE:

A professional evaluation of one type of beans consists of evaluating at least five separate samples. Apart from basic characteristics such as sweetness, aroma or acidity, the repeatability of a given batch is also taken into consideration. If separate brews show considerable differences, the coffee will get fewer points. The presence of allowed defects is controlled as well.
THIS IS THE SEQUENCE OF INDIVIDUAL PARAMETERS:
Fragrance and aroma.
Flavour, aftertaste, acidity, body and balance.
Sweetness, uniformity and the presence of defects.
The sequence of rating allows you to analyse given attributes in-depth taking into account the fact that in the meantime the brew cools down.
You can find HERE a detailed description of a professional evaluation according to SCA standards.
In order for the evaluation to be considered legitimate, the beans are rated by a whole panel of sensory specialists. Then the average of all evaluation sheets is calculated: and this is the final point value of a given coffee.
And this, among other things, is what a Q-Grader does!
How to become a Q-Grader?
In theory, everyone can enrol in a course and try their hand at the exam. However, certification has been created with experienced cuppers, who are already quite advanced, in mind. Just look at how complex and demanding the path to the diploma with your surname is. The course takes six days. The first half consists of workshops and trainings. The next three days include taking… twenty tests on theory, sensory skills, green and roasted coffee beans evaluation. The thresholds are set relatively high. Intensity, required competences and rigorous criteria make up the certification's prestige and its already legendary status in the industry.
You can find HERE a list of all exams with descriptions.
Is there nothing else a Q-Grader must do once they have passed their exam? No! This would be too easy. The licence is valid for three years. After that time, you need to take part in a special calibration course and prove your skills. If a Q-Grader doesn't take part in calibration within five years after their certificate has expired… they will have to take the course and pass the exam again. This is serious!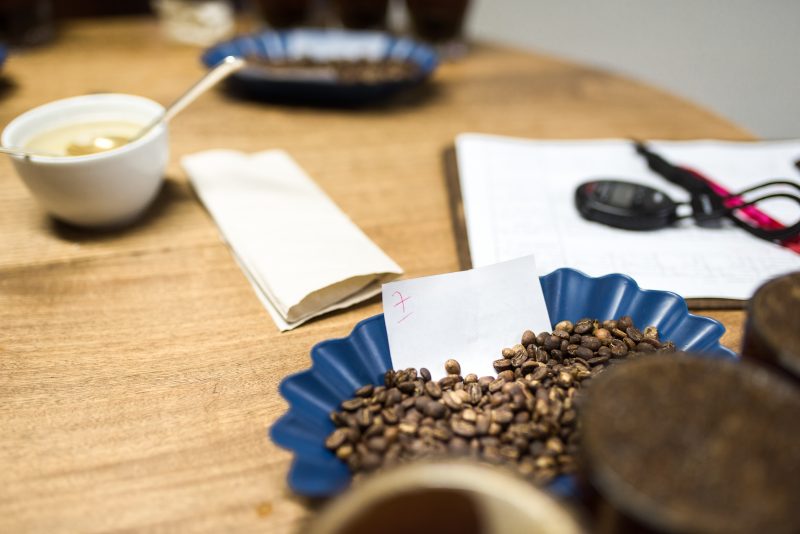 Who becomes a Q-Grader and why?
People decide to take the course and exam for a variety of reasons. Those who become Q-Graders are most often producers (farmers), green coffee buyers, judges, roasters and quality control employees in roasteries or companies which import coffee. But among Q-Graders, there is also no shortage of baristas, coaches or employees from different industries where sensory evaluation of products plays a role.
Sometimes a licence can have a great value if it is put in a CV of a person who decides to pursue a career in the coffee industry, since it can help them land a dream job. The intensive course and exam are in themselves a powerful tool for gaining knowledge and precious skills.
As you can see, high quality coffee has a long way to go from processing to roasting by your favourite roastery. Thorough evaluation is something more than 'pleasant acidity, high sweetness, cherries and green apple'!