Espresso Hazelnut Cookies are a great idea for a simple and effective Christmas dessert. We promise that these sweets will satisfy your and your loved ones' palates. Check how easy it is to prepare them!
Gently like French macarons, with chocolate-coffee filling melting in your mouth – sounds like a delicious promise, right? The combination of nut notes with coffee and chocolate is an explosion for taste buds. These cookies wonderfully fit into the Christmas, frosty atmosphere and will work great as sweets on your Christmas table.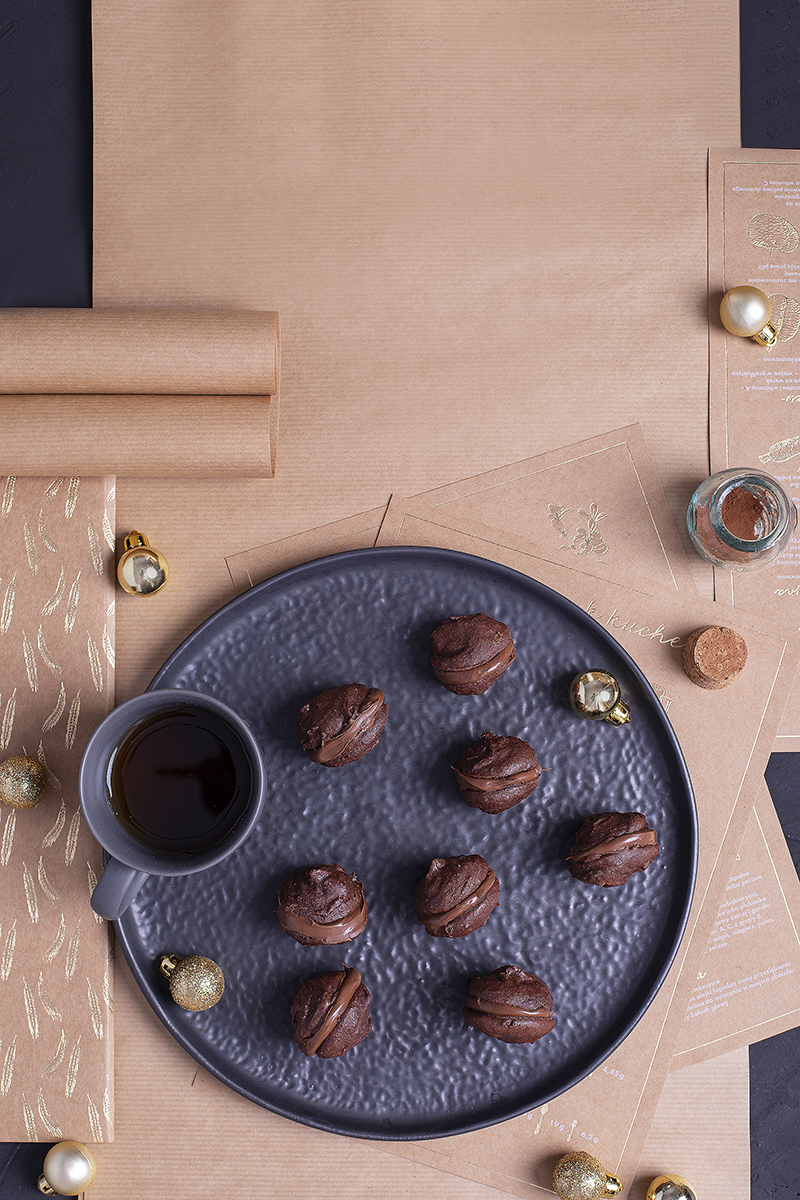 Makes: around 10-15 cookies
½ cup (60 g) icing sugar

½ cup (65 g) almond flour
½ cup (65 g) hazelnut flour
2 tablespoons (15 g) unsweetened cocoa powder
2 tablespoons (15 g) potato starch
4 egg whites
150 g chocolate, melted
70 ml espresso
2 tablespoons unsalted butter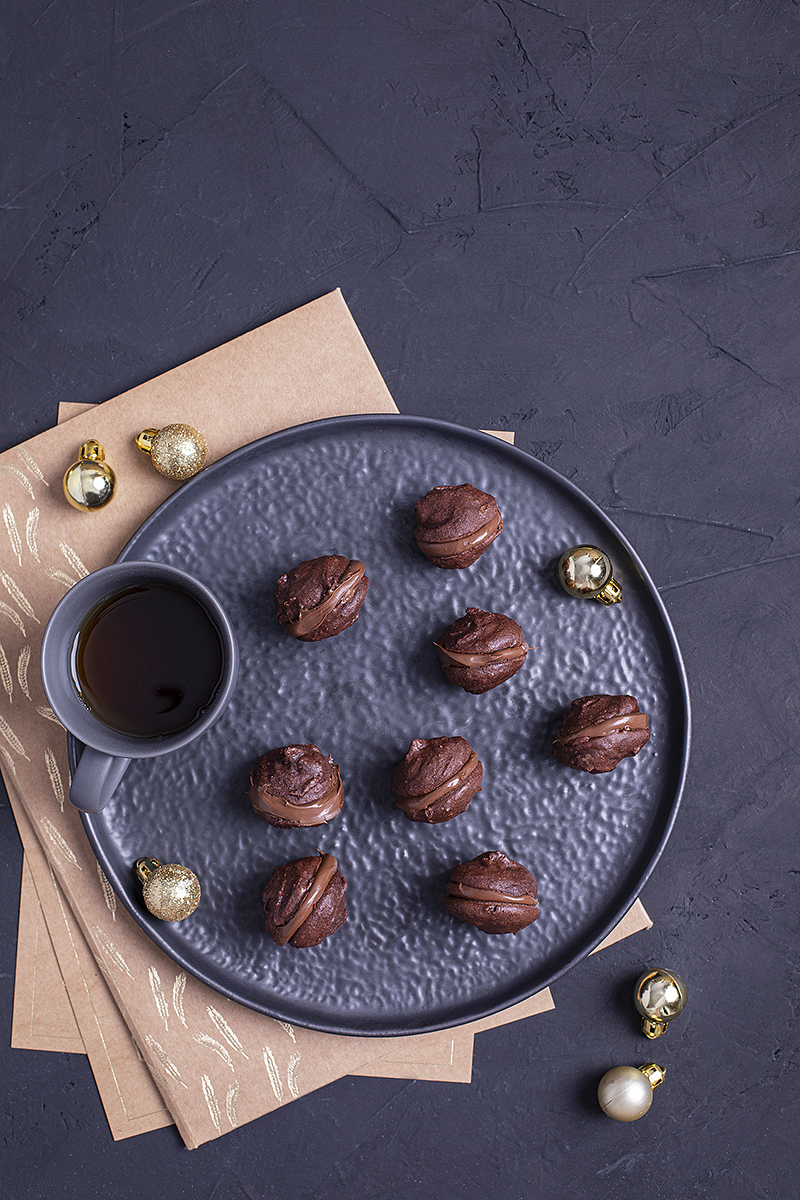 Instructions
Preheat the oven to 285°F/140°C.

Line a large cookie sheet with parchment paper.
Sift all the dry ingredients into a large bowl, mix well to combine. Set aside.
In a separate bowl beat egg whites for 3-4 minutes, until stiff peaks. Stir in dry ingredients into egg whites with a spatula, but do not overmix – the mixture shouldn't be runny.
Fit a large disposable piping bag with a medium tip and transfer the mixture to the piping bag. Pipe the mixture onto the prepared cookie sheet.
Bake in the preheated oven for 15 minutes.
Cool the cookies and pair the ones of similar size.
In a small bowl place melted chocolate, butter and espresso, mix until the mixture is glossy and well combined. Spoon 1 teaspoon of melted chocolate on the flat side of a cookie. Top with another half and press gently – it should look like a mini sandwich.
Repeat with the remaining cookies and chocolate, and serve. Cookies can be stored in a freezer for up to 3 months.
Bon appétit!