Without a doubt, autumn has come, and along with it seasonal melancholy, mood deterioration, lack of motivation, maybe even the first autumn blues. Don't give in, make the best cake in the world. For all kinds of blues, there is no better medicine than a dense chocolate brownie served with strong coffee, which will help you remain positive despite unfavourable weather conditions. Since, as everybody knows,  chocolate and strong coffee are good for everything!
Chocolate – 'brown gold'
No wonder most of us are mad about it. In every little piece of it, there is a wide range of positive emotions, which we need so much, especially in autumn and winter. However, when eating chocolate, remember that in this particular case, the famous 'less is more' principle won't prove right. Since decent chocolate should contain much cocoa, and a decent brownie much chocolate. Only then will the cake be intense, wonderfully melting in the mouth and it will make you feel good.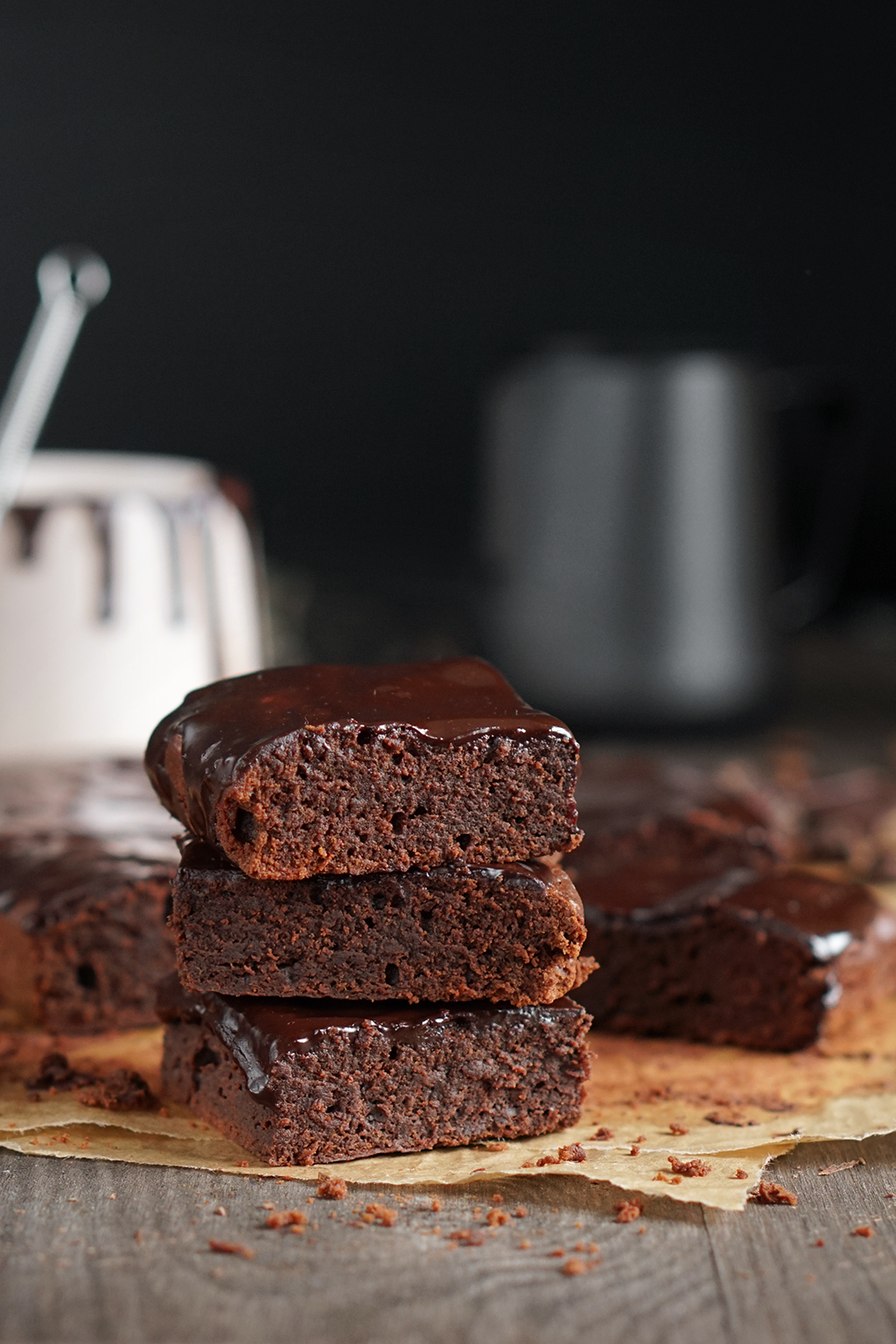 Brownie with a superpower
But do you know how to transform a classic brownie into a superbrownie with an even deeper chocolate flavour? The answer is simple – coffee. Freshly ground beans will bring out the quality characteristics of dark chocolate, and at the same time envelop the cake in the aroma of your favourite espresso. Furthermore, a brownie with a caffeine kick will quickly put you back on your feet, boost your energy and inspire you to take action. So let's begin!
Ingredients (for a 20cm x 25cm baking tin)
Brownie:
2 bars (200g) dark chocolate
3/4 block (150g) butter
3 eggs
3/4 – 1 cup (150g – 200g) cane sugar
1/2 cup (70g) flour
2-3 tablespoons finely ground coffee for espresso
Icing: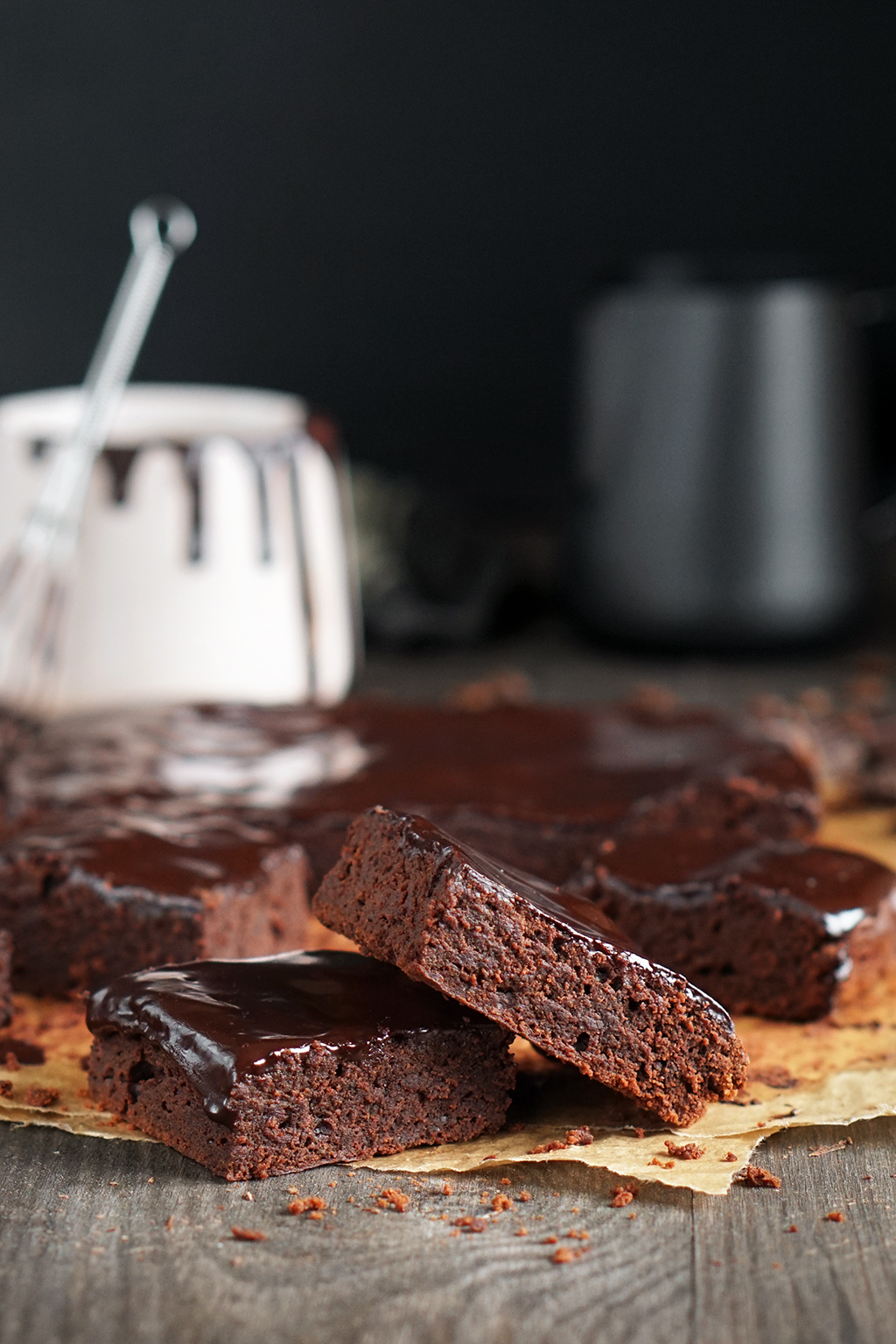 Directions:
Brownie:
Break the chocolate into smaller pieces and melt together with butter over a water bath (to do this, put the chopped chocolate and butter in a bowl over a pan with boiling water so that they are heated with steam), then allow to cool.
Add the eggs and cane sugar to a blender, stir until combined.
Still blending on low speed, add the melted chocolate and butter to the egg mixture.
Then add sifted flour combined with ground coffee.
Put the dough into the baking tin lined with parchment and shape it even.
Bake in the oven at 180 degrees for around 20-25 minutes.
Icing:
Melt the chocolate and milk over a water bath. If the icing is too thick, add some more milk.
Serve the brownie slightly warm or cooled with the icing on top.
I am sure that such amount of chocolate served with a cup of aromatic coffee will bring solace to the soul of each espresso lover and bring some sunshine to rainy afternoons. Do try making it and then add this recipe to the list of your culinary safe bets.