The sun, the city buzz and… a cup of black, thick, essential coffee. Even the most die-hard supporters of alternative coffees will soften when the Italian espresso is served in these natural circumstances. Today we will discover a new side of the Italian coffee tradition: ristretto. What is ristretto, how is it different from espresso and how to prepare it?
What Is Ristretto?
Ristretto is called a big short coffee, which perfectly reflects its character. In fact, it is a "restricted espresso", that is: an essential, thick brew, smaller in size than an espresso. To prepare it, you use the same amount of coffee, but the brewing time is shorter (15-17 seconds) and less water (15-20 ml) is used. If you thought about espresso that all good things come to an end quickly – wait until you try ristretto.
The volume of a ristretto allows you to take one small sip. What you get is a slightly bitter, intense infusion with a noticeable sweetness. This type of coffee also has a relatively low caffeine content. This is because both caffeine and other compounds responsible for the bitterness of coffee are strongly extracted after 17 seconds of brewing.
Ristretto vs espresso
As mentioned above, ristretto is made by "shortening" the espresso – we use the same amount of coffee but less water and shorten the brewing time. So, a ristretto has a smaller volume than an espresso. Just as there is no one unchangeable recipe for espresso, the same is true for ristretto. However, it is assumed that from the same amount of coffee in the portafilter we should get about half as much brew.
Just like espresso, our ristretto should be finished with a sticky and thick nut-colored crema. In taste, ristretto, although intense, will be much less complex and rich in citrus and floral aromas, but also less bitter. Contrary to appearances, a double ristretto will also have a lower caffeine content than a single espresso. So, it can be a good choice for those who cannot consume too much of it but still enjoy intense brews.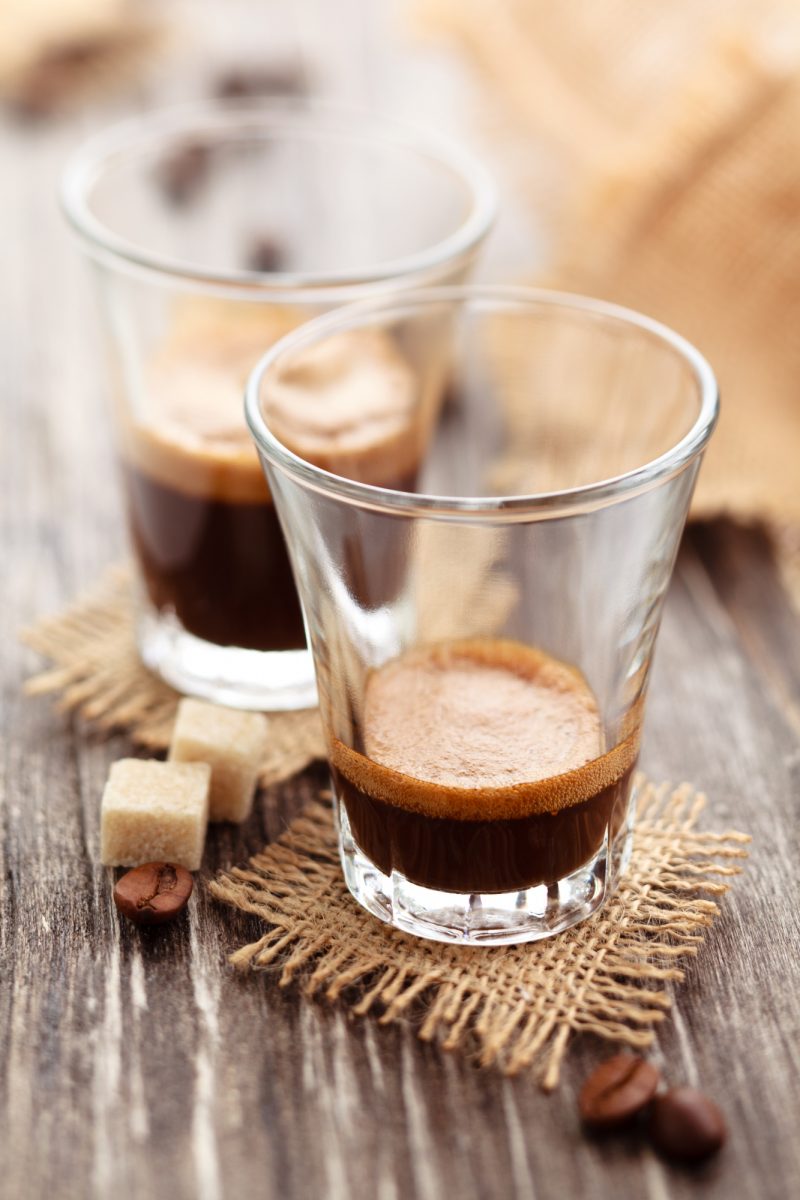 Ristretto recipe
How to prepare a classic ristretto? There is no single recipe for this beverage and it varies greatly depending on where you order it. However, the standard starting point will be an espresso recipe. If you've already mastered brewing the home-made espresso – great! If not, check it out here.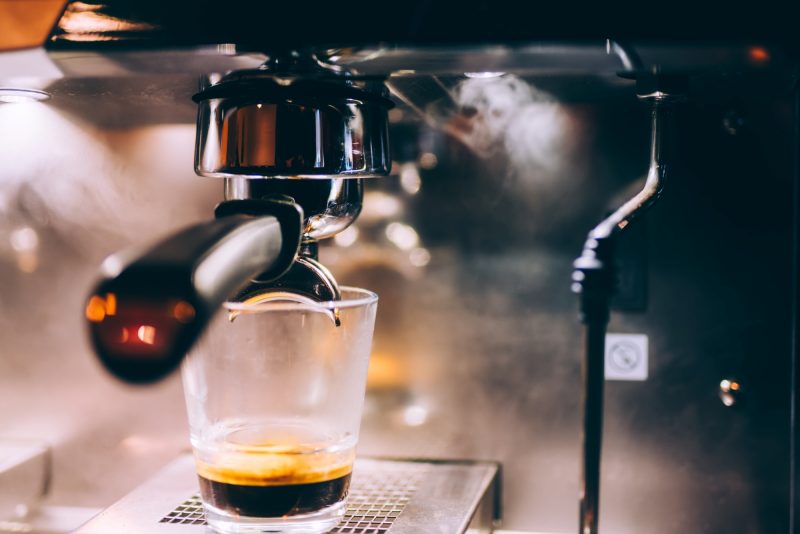 To prepare a ristretto in your home espresso machine, you need up to 15–19 g of finely ground espresso coffee, to your liking. Proceed in the same way as with an espresso, i.e. place it in a strainer, press it with a tamper and start extraction, which should last approx. 15–17 seconds, until you get approx. 15–20 ml of infusion.
La dolce vita!
Although summer is almost over, home-made Italian coffee can be the perfect way to move to sunny Italy for a while. Still, I hope for you to have countless opportunities to taste this specialty in its homeland,  while soaking up the sun.  Buon appetito!