If you're reading these words, chances are you can proudly count yourself among the elite group of coffee freaks like us (sometimes it's borderline obsession, when I'm stalking my favourite roasters on social media trying to find out when the new batch of Kenya is going to be in stock). You know the story – wild excitement over new beans, recipes, brewing, experiments…hm.
Time to hit pause and ask ourselves – hasn't our curiosity become a tad…one-dimensional? In search for new flavours we further convolute the processing of leaves and beans, extraction, even the glassware, all while overlooking the simple fact that coffee and tea are just a fraction of what's available to us! There are no rules – you can brew absolutely anything.
Herbs, roots, vegetables
Today we are going to take a closer look at plants we so often neglect – herbs, roots, fruits, even vegetables. Everyone knows they're healthy – but what about the flavours they offer? We tend to save the talk about sensory experience for coffee and tea, but only think of fennel, mint and ginger when stricken by those less-than-glamorous colds and post-binge regrets. So much we've been missing out on! The abundance of flavours and plants means there are virtually no limits to our creativity in experimenting and pairing ingredients. With that in mind, i's time to start a dialogue about all things tisanes from a new perspective – one that priorities our sensory experience.
Classics: mint, chamomile and lemon balm
Let's start with the cool kids that everyone knows – mint, chamomile and lemon balm. We're aware of their health benefits – they help with digestion, cure bloating and save us after lonely nights of Netflix, chill and nibbling (or feasting). They soothe our bodies and our minds – especially chamomile and lemon balm are the go-to when one seeks relaxation after a long, hard day. Loaded with health benefits, what about their flavour? Mint can be found in many varieties, each of slightly different sensory profile. Peppermint and spearmint are the two we most often stumble upon – both with glorious, cooling aroma and rich in menthol. Chamomile has a characteristically sweet taste with mild earthiness; lemon balm, unsurprisingly, will evoke citrusy notes.
Mint
Each of these herbs can be a foundation for experiments with fresh or dried fruits, honey, spices, other herbs…even vegetables! Mint pairs well with chocolate – it's refreshing aroma enriches the sweetness and bitterness of cocoa. More unusual combinations include vanilla, cucumber, coconut – I remember trying a mint infusion with matcha tea, almond milk and honey!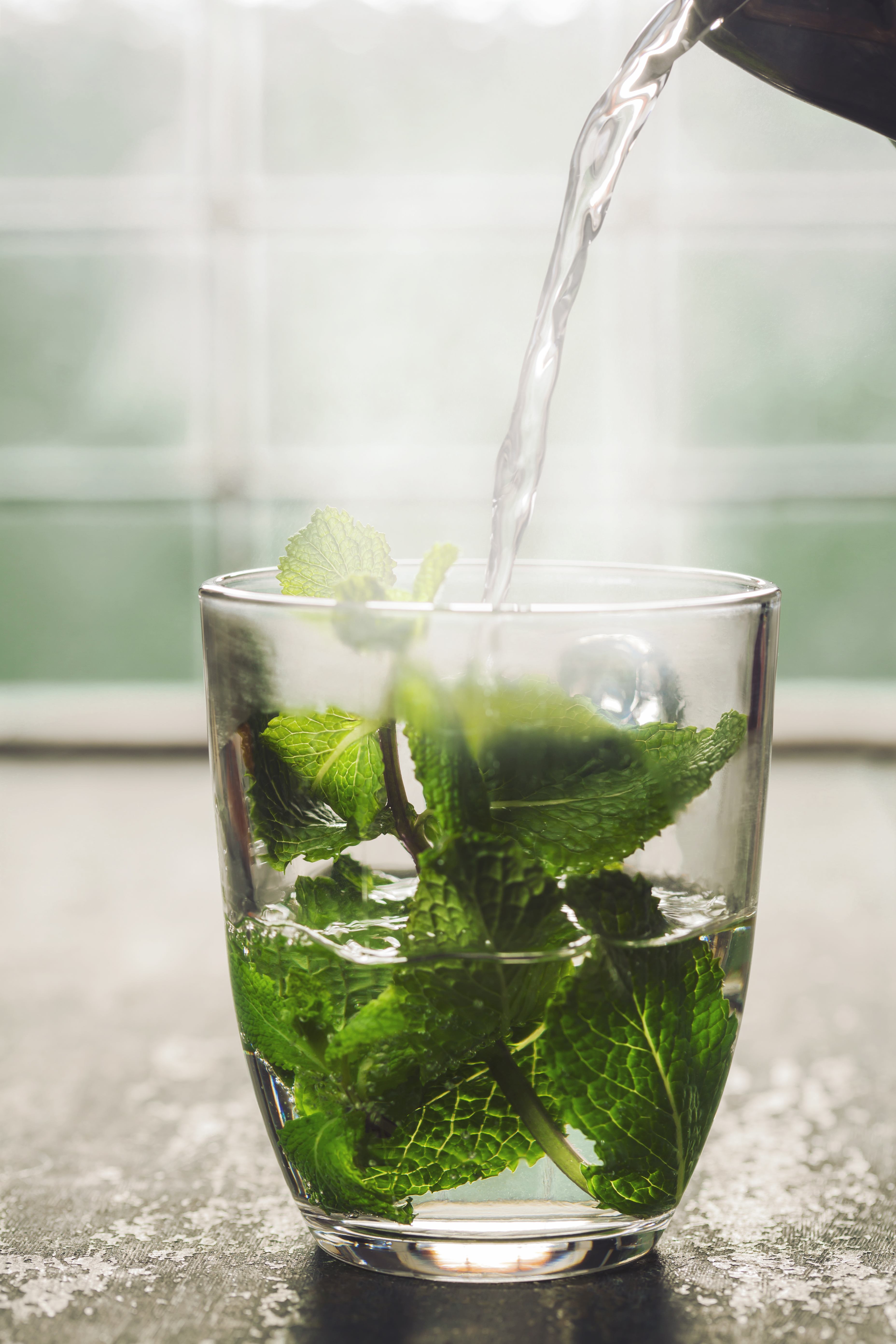 Chamomile
Chamomile is traditionally drunk with lemon and honey – however, next time you find yourself sipping on this comforting brew, try adding fresh thyme or honeysuckle for a change – you may find yourself pleasantly surprised. Here's a shortcut: chamomile flowers work best with ingredients that bring out their sweetness, all while gently balancing it out. Feeling adventurous? Peek at what the food pairing experts are up to and steal like an artist. A friendly bartender suggested adding raw cocoa nibs and orange zest – absolute winner.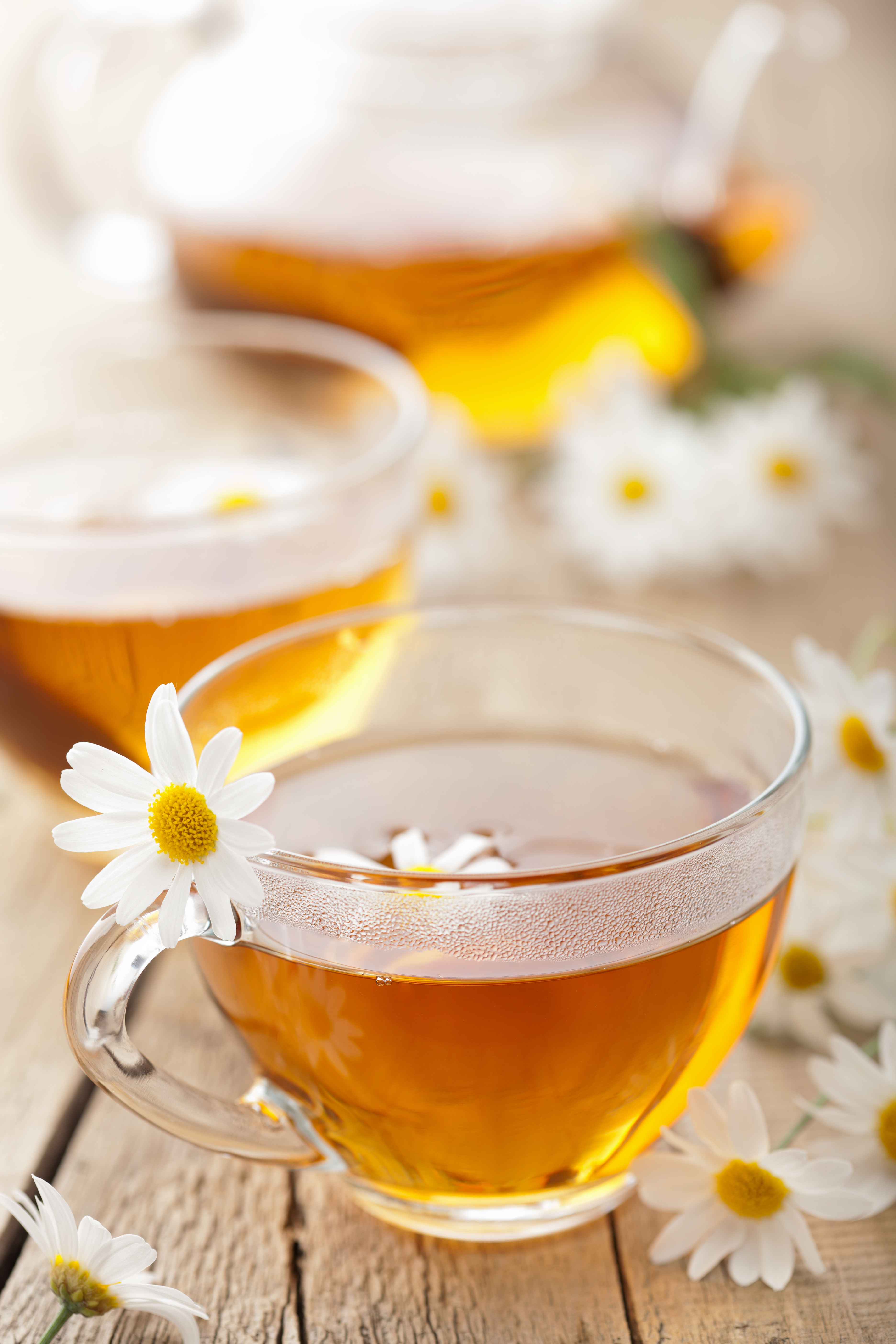 Lemon balm
Lemon balm's flavour stems from citral and citronellal, compounds that make it another herb on our list that pairs beautifully with citruses. If you're aiming to accentuate the acidity, try tropical fruits such as mango or passionfruit, and flowers – elderflower and lavender are my two favourite. On the other hand, vanilla will enhance the sweetness and subtle earthiness of lemon balm. There is a world of flavours out there – if you dare to explore.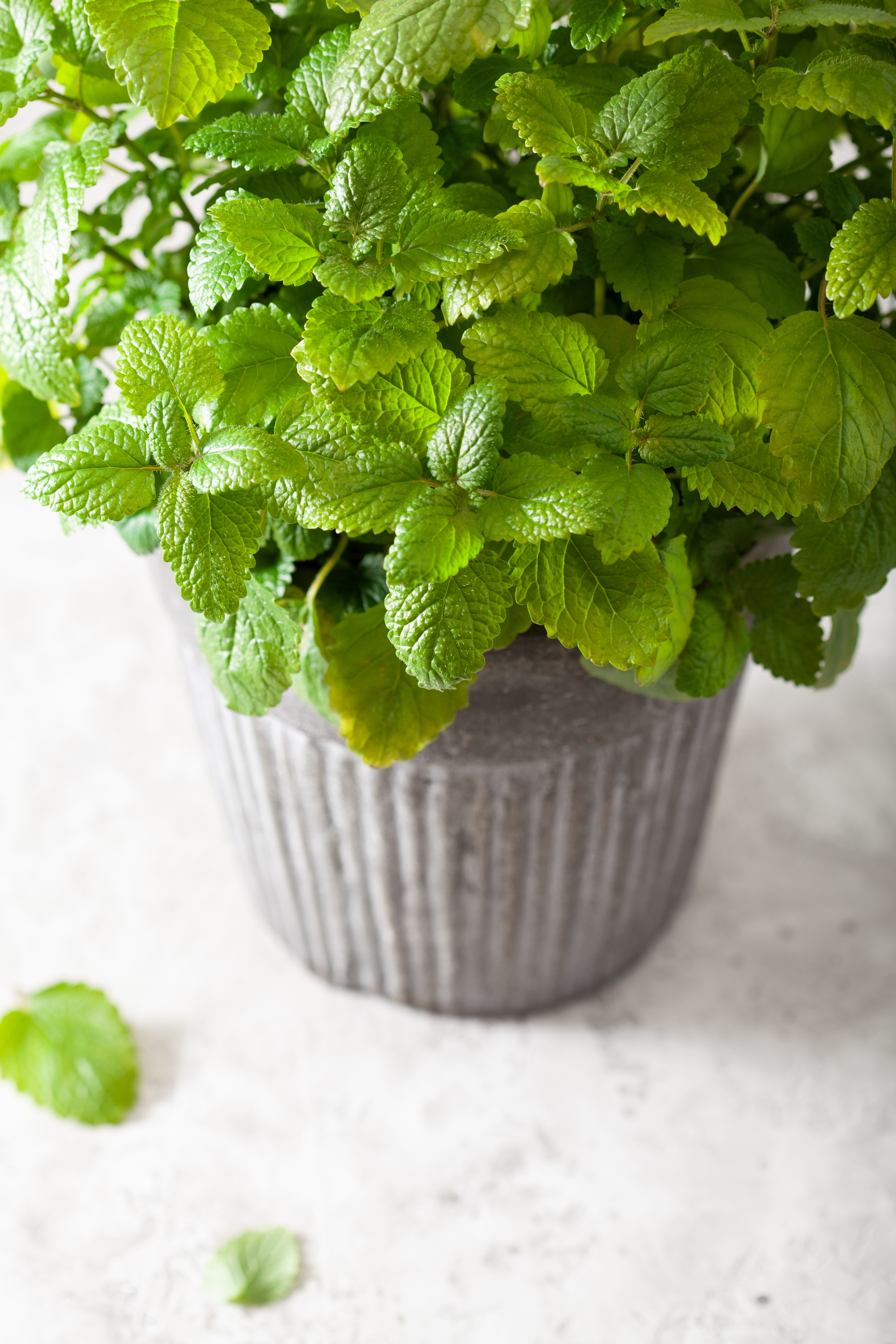 Lemongrass
Onto the next one, and once again citrusy aroma is the star of the show – of course, I'm talking about lemongrass. Oriental notes make this plant's fragrance unlike any other and introduce us to a unique combination of flavours. Lemongrass is a culinary chameleon – while it pairs smoothly with fruits such as lychee or peach, flowers and herbs, it works just as well with ingredients that tend to be unforgiving – ginger, coconut or…carrot (I'm being serious – this combination is beautiful, but it is not for the faint of heart).
Roots and superfoods
Various roots, such as ginger, liquorice and turmeric make up a separate, exuberant category of flavours. What is more, that particular, hidden part of the plant often encapsulates an abundance of nutrients, which earned them the name "superfoods". Turmeric is one of the most sought after ingredients among health freaks – innocently looking root with its blazing yellow colour and the most bitter bitterness I have ever tasted. And yet, it's worth becoming familiar and comfortable with turmeric – used skillfully, it introduces a unique fragrance and richness. A wonderful example is Swedish brand Teministeriet that created an herbal infusion of turmeric, ginger, pepper, cinnamon and liquorice – with all ingredients being equally powerful, the final product is a mastery of balance.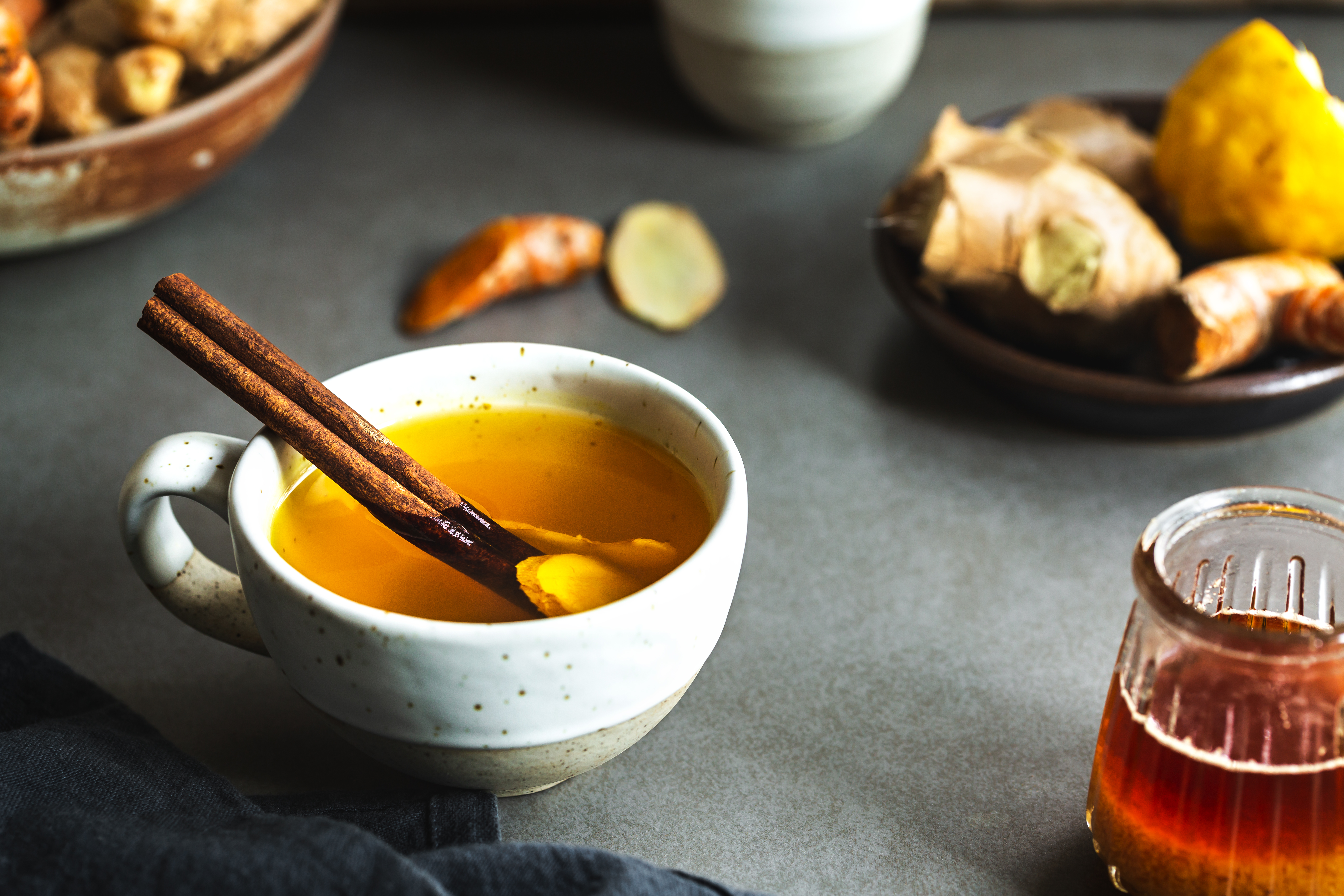 Ginger and liquorice are the king and queen of winter nights – sweet, spicy and bold. Characteristic mouthfeel and aromas trigger multiple senses, creating a richer, multidimensional experience – however (as it often is the case with royals) they are not easy to work with. Their intensity can make or break your concoction, so choose your flavours wisely – now is the time for decisive ingredients. Apples, pears, citruses and lemongrass, or perhaps cloves, cinnamon and cocoa? For those who enjoy out-of-this-world combinations, Teapigs came up with an herbal tea made with ginger, beetroot and carrot.  Sky is the limit – there is no place for conventionalities here!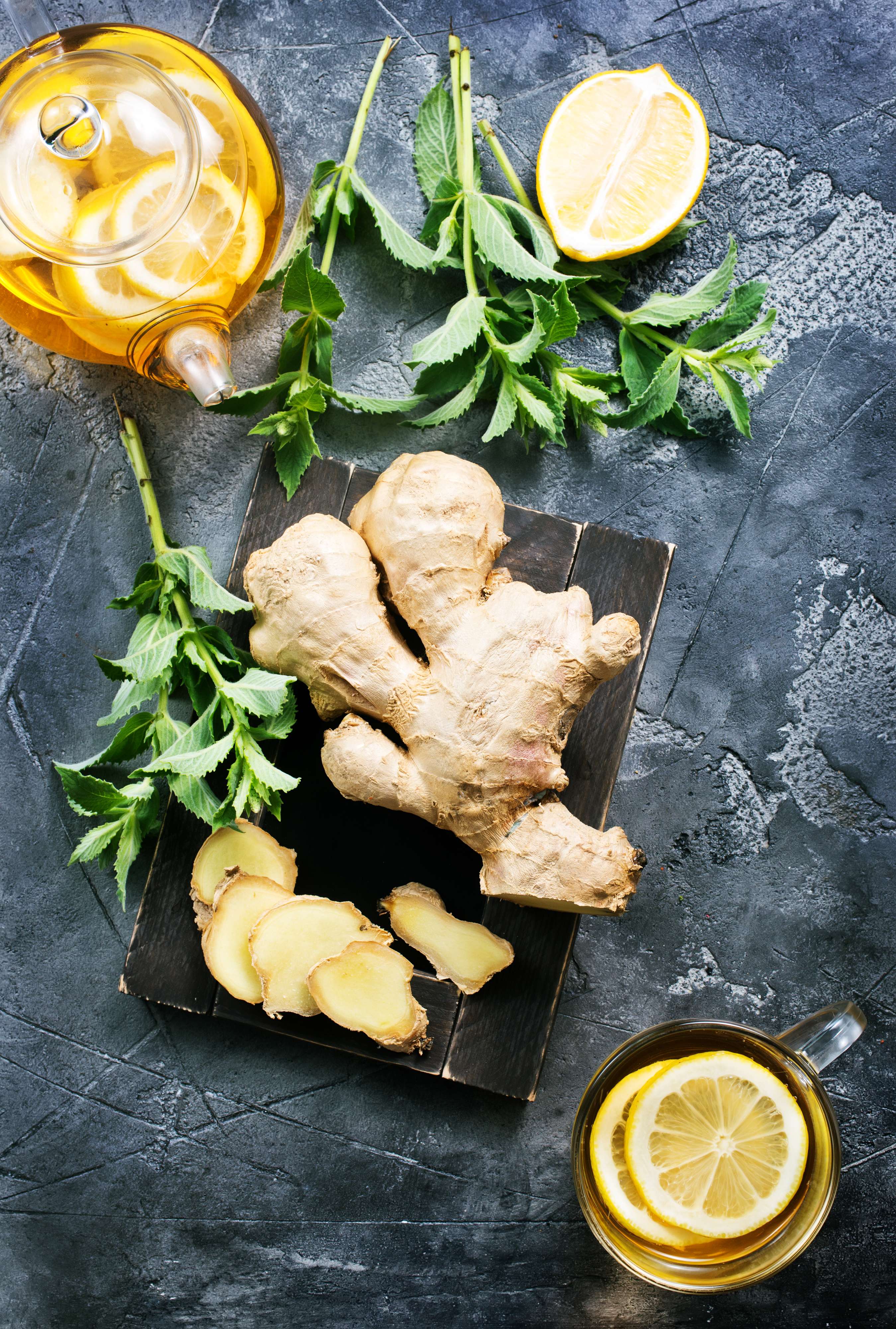 We truly are blessed with options, if you only dare to experiment. Let yourself be inspired by the true masters of the blending craft –  chefs and bartenders, but above all, let your curiosity run wild. Who knows – perhaps the winning products are already in hand's reach?
Check
Teapigs Feel Good Teas
– full of aromas, superfoods and interesting roots, herbs, fruits and vegetables flavours:
Calm – Relaxing Tea
– citrus and sweet floral blend with organic chamomile, lemongrass, lemon balm, valerian root and natural lemon-lime flavourings.
Happy – Uplifting Tea
– citrus, spicy and sweet blend with organic apple, lemon balm, cinnamon, ginger, cardamom seed, sweet blackberry leaves, turmeric, orange and lemon peel, clove buds, marigold flowers and allspice.
Trim – Metabolism Tea
– peachy and fruity blend with organic guarana seed, apple, liquorice root, white hibiscus, rosehip and peach pieces.
Cleanse – Detox Tea
– light, slightly sweet, refreshing blend with organic lemongrass, ginger, green tea, liquorice root, coconut pieces, lemon peel, dandelion root and marigold flowers.
Up Beet – Energy Tea
– a strong fruit (and veg) blend with hibiscus, beetroot, ginger, green tea and carrot
Snooze – Sleepy Tea
– sweet, flowery blend with apple pieces, chamomile flowers and lavender flowers