The beginning of the year is a fun time, when you enjoy yourself, go to carnival celebrations, house parties and many events where the key element are, apart from good company, delicious cocktails. So today I want to share with you my favourite Espresso martini recipe, which, despite a relatively young age, has already become a coffee classic. Everyone should at least once try it.
Classic with a character
Espresso martini is one of the drinks that you remember for a long time and that don't require you to complete a bartender course. It is an extremely easy to make mixture of vodka, coffee liqueur and strong espresso. But to be able to fully experience its advantages, you must stock your home bar with the coffee liqueur and stick to the right ratio. You will be surprised by a rich flavour of the drink, where the subtle sweetness of the liqueur blends with the rich aroma of the short black. What's more, served in a cocktail glass (martini) with a thick creamy froth, the drink looks extremely elegant. But don't be fooled by its appearance, because it is a very strong brew that gives you a kick and puts you back on your feet straight away.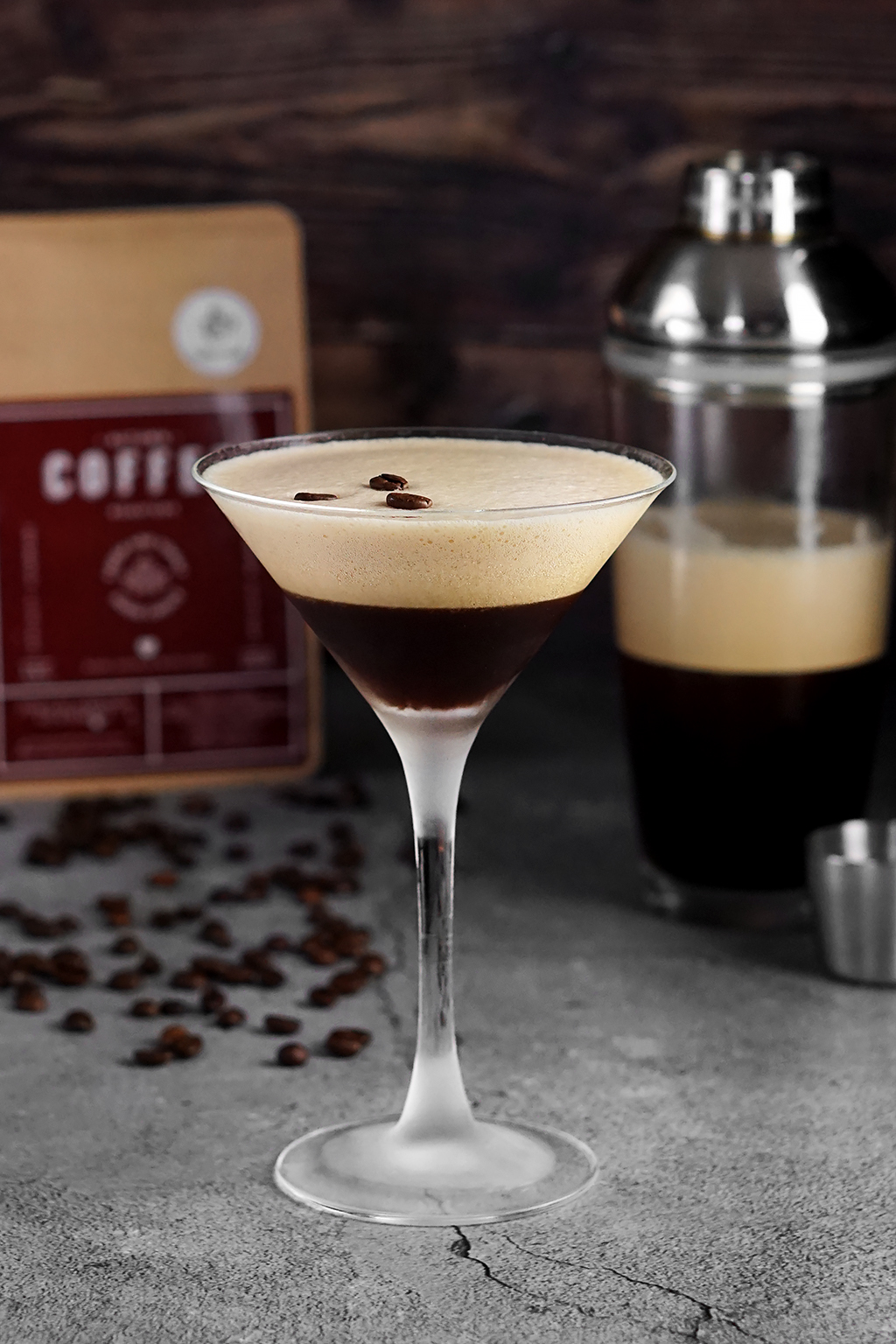 Don't be stingy with a good espresso!
For the Espresso martini, an ideally brewed, aromatic espresso from a decent espresso machine is a must-have. I think every coffee lover will agree with me on that. You can easily make out the freshness of beans, good roast or grind quality in the cocktail, so it is definitely worthwhile to choose the best beans, from a reliable source. 
Finally, the finishing touch: whole coffee beans floating on a delicate froth, the detail that makes the Espresso martini what it is. 
Let's begin!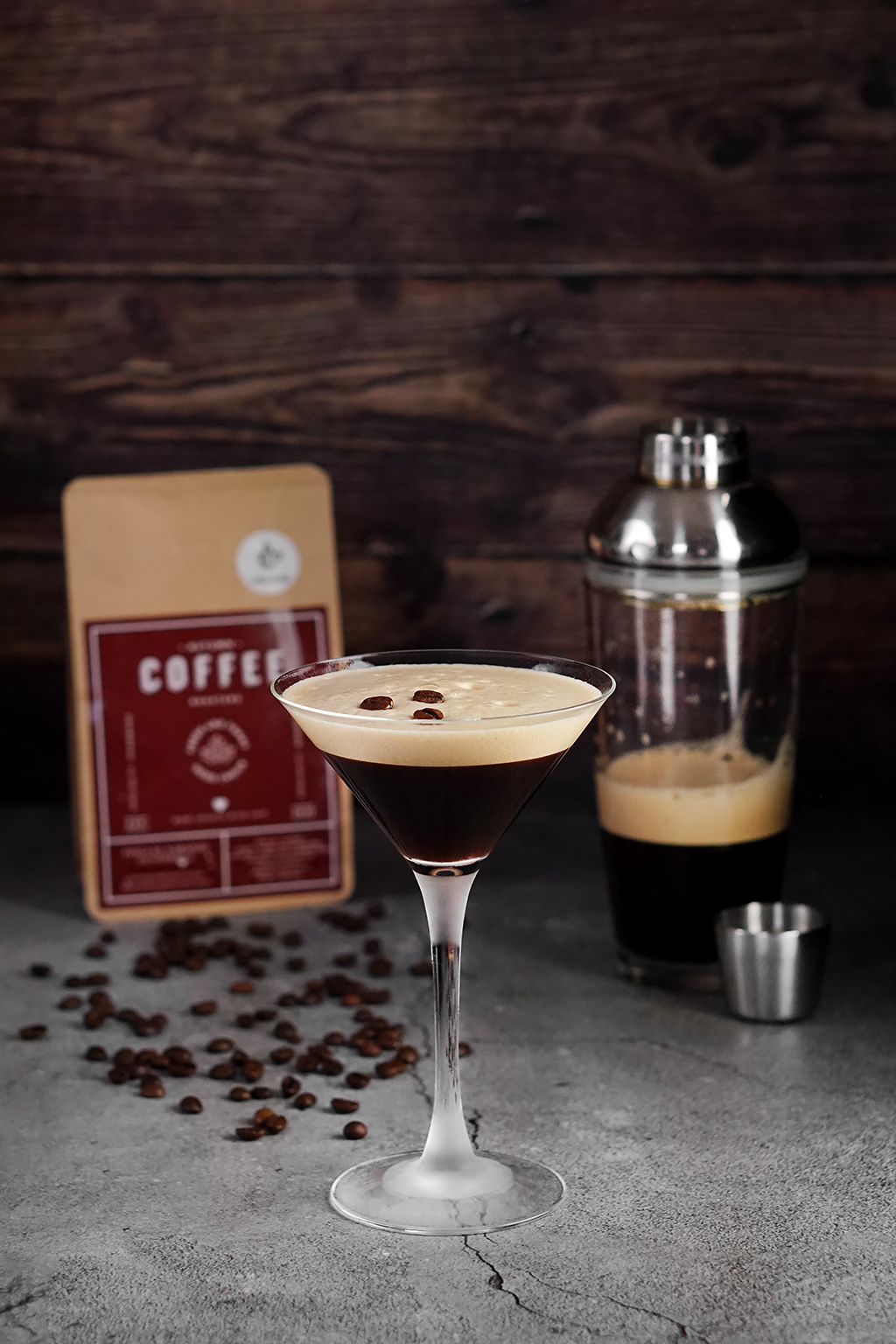 Ingredients (2 servings):
60 mL vodka

60 mL coffee liqueur

60 mL

espresso

ice cubs
For garnish:
Method:
Chill cocktail glasses by putting them in the freezer or filling them with ice for the time it takes to prepare the cocktail.

Make an espresso and cool it down a bit.

Fill a shaker half full with ice cubes, add remaining ingredients and shake well (the thickness of the foam depends on it).

Take the glasses from the fridge and remove the ice.

Pour the cocktail through a strainer into a cocktail glass and garnish it with a few coffee beans.
Such Espresso martini will keep you awake even for the longest night! Enjoy mixing and have a great time!