Probably many a time photos of this tempting milky drink with a creamy coffee foam have flashed on your screen, as they flooded social media during lockdown, making dalgona go viral. Perhaps the classic version did not impress you at all or you've already got bored with it. Anyway, it's time to forget about it and make a green variation – dalgona matcha, perfect for those who need a quick boost of energy and a kick, but are not fans of coffee, especially instant coffee. So, how to make a trendy dalgona matcha? See for yourself how easy it is.
Dalgona matcha
Dalgona matcha is another variation on a toffee-flavored frothy Korean dessert. The beverage consists of milk or plant-based milk alternative and a thick layer of velvety foam from Japanese matcha tea. Served in a fancy glass, it looks extremely effective and appetizing, seeming almost unattainable. And yet the recipe is quite simple and you can prepare it at home all right: both in the classic and fully vegan, and a more caloric, heavenly lush cream-based version, which will also work great as a tasty dessert.
Matcha green tea
The superhero of green dalgona is, of course, matcha tea with strong stimulating properties, packed with beneficial antioxidants. An ideal option for people looking for a decent dose of natural caffeine, it will put you on your feet and improve your concentration. Unfortunately, matcha is not always grown, harvested and produced properly. Therefore, it is best to choose high-quality, certified, organic tea from a proven source. Good-quality matcha will reward you with excellent taste, super strength of the beverage and the lush green color of the foam. No cheap equivalent will give you such a taste sensation as tea from young, properly selected leaves.
Milk or non-dairy milk alternative
Depending on whether you want to prepare a classic or an alternative vegan version of dalgona, you can use cow's milk or plant-based milk. For the vegan version, I recommend experimenting with different types of plant-based milk alternatives, which are a great match here and provide full flavor. A wide selection creates a lot of possibilities, so there are no excuses, for sure you will find the perfect option for you. Regardless of which milk you use, it can be gently warmed or chilled with a few ice cubes to enhance the cooling effect on warmer days.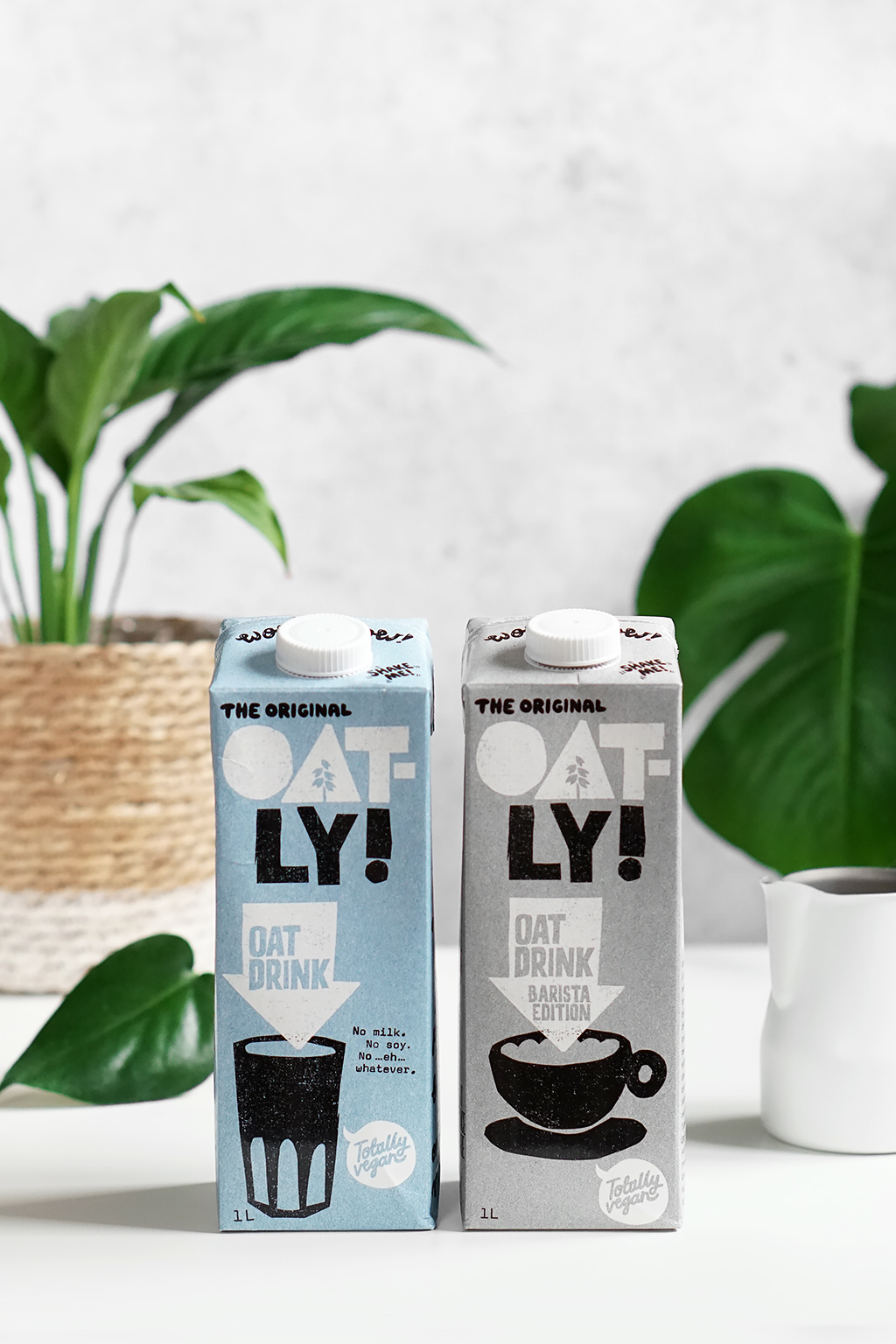 Dalgona matcha – who will love it?
If you are fans of green tea in any form, dalgona matcha was created just for you. Still, I realize that the pure taste of matcha can seem controversial at times and not quite to your taste buds. So, if it has not been your cup of tea so far or you are just beginning your adventure with green tea, you should try this version at least once, because it has a very creamy texture and a slightly sweet taste. You may even be surprised by matcha in this version. So let's go!
Recipe for dalgona matcha
Ingredients (2 servings):
1 ½ teaspoon of concentrated Teapigs matcha
2 fresh egg whites or ⅓ glass of aquafaba (chickpea brine) or ½ cup of well-chilled 30% fat cream or a solid part from 1 can of coconut milk (preferably cool the milk in the refrigerator for 1-2 days beforehand)
300 ml warm / cold cow's milk or plant milk of your choice
1-2 tablespoons of fine sugar to taste
ice cubes (optional)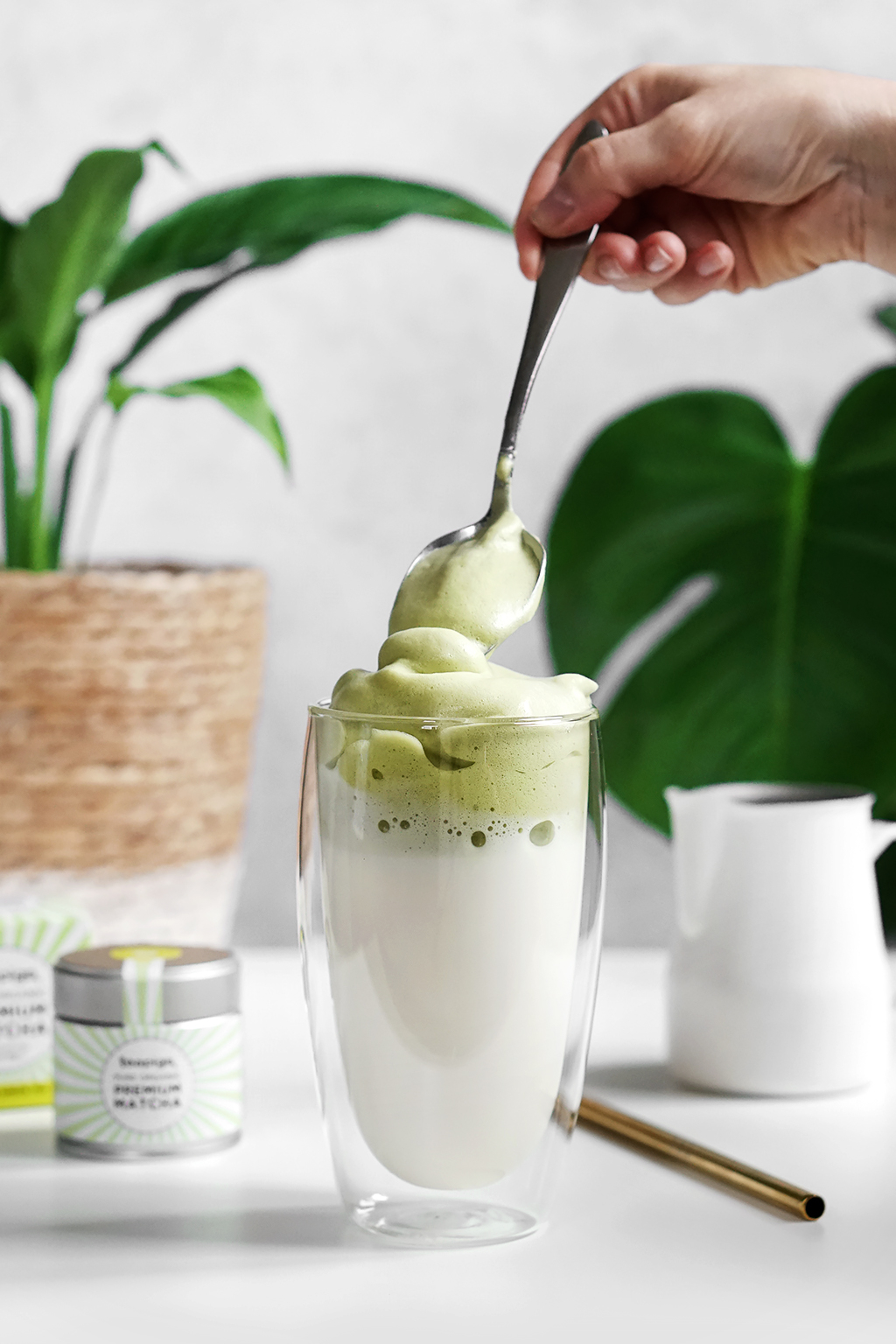 Preparation:
With a mixer, beat egg whites / aquafaba / 30% cream / solid part of coconut milk, until fluffy.
Add sugar and matcha tea sifted through a strainer and mix until the ingredients blend well.
Pour warm or cold milk / plant-based milk into the glasses (for a cold drink, you can add extra ice cubes).
Top with the green matcha foam, sprinkle with powdered tea, if you like. Serve right away.
Will you try? If you do, be sure to share the effects. Have fun!