Compost is great nutritious food for plants! It is made up of food waste, such as inedible parts of plants (cores, tops, rind) and you can find a compost bin in pretty much every garden. Moreover, making your own compost at home is becoming more and more popular. Which is great! After all, our house plants too deserve a hefty dose of vitamins.
But what we, Coffeedesk, have to do with it?
 The thing is you can upgrade your compost with used coffee grounds and tea leaves. We don't specialise in gardening, we do in
coffee
, so we know that coffee grounds contain useful chemical elements (such as nitrogen) which speed up the decomposition of organic matters and give plants what they need most. On the other hand, theine present in tea makes the green colour of stems and leaves more intense and improves their overall condition.
If you have plenty of good compost for your plants, maybe you could think about creating your own compost bin? It doesn't really matter whether there are one or a hundred plants!
It is rather simple, all you need to do is pour the contents of the infuser into the bin – but what to do if you use tea bags? You can cut the bags and empty the contents, but this requires extra effort. Fortunately, often you don't need to do that, because many bags can be thrown whole into the bin! On the other hand, plastics could mess up your compost, so if you are into composting or if you want to begin with it, you will need our tea composting guide with the teas available at our shop.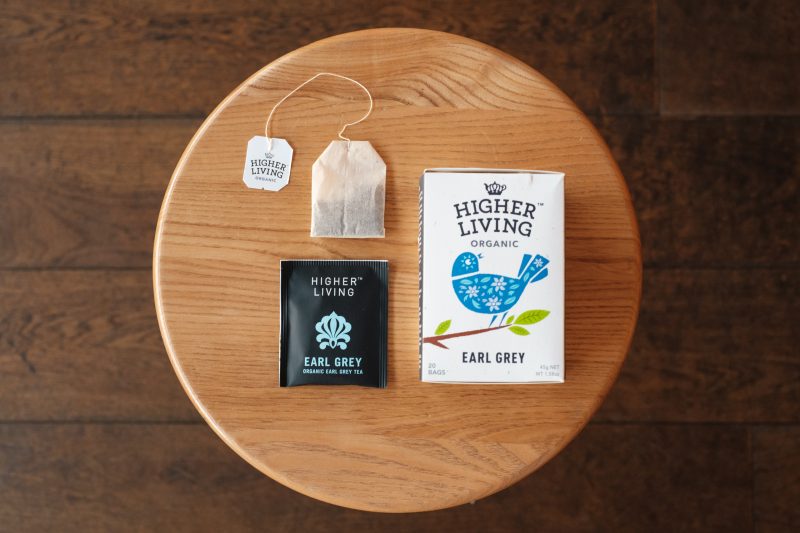 The bag is made from unbleached paper, it has no staple or glue and the string is made from organic cotton: you can compost all these parts. Only the paper tag can be a problem. The ink could mess up the compost, but ultimately it is still biodegradable paper just like the pouch and the packaging, so as for us, we compost the tag too. And praise to Higher Living for being plastic-free and using FSC*-certified paper!
*FSC (Forest Stewardship Council) is a certification ensuring that paper (wood) comes from a sustainable source and/or it has been recycled in a sustainable way.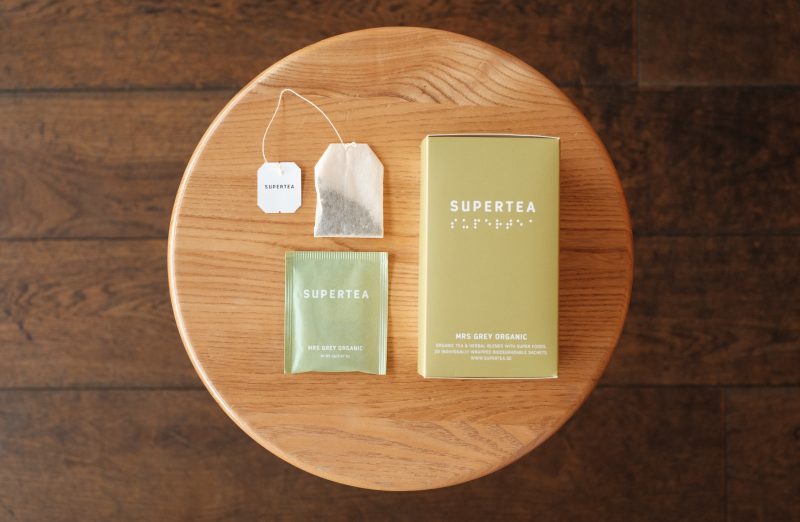 The Supertea collection of organic teas has been inspired by the traditional centuries-old blends from the Far East. Their bags are made from… bananas! And more specifically from banana leaves transformed into pulp and then into paper. The cotton string is not glued, but bound to the bag, so you can safely compost everything.  As for the tag, pouch and packaging, see above.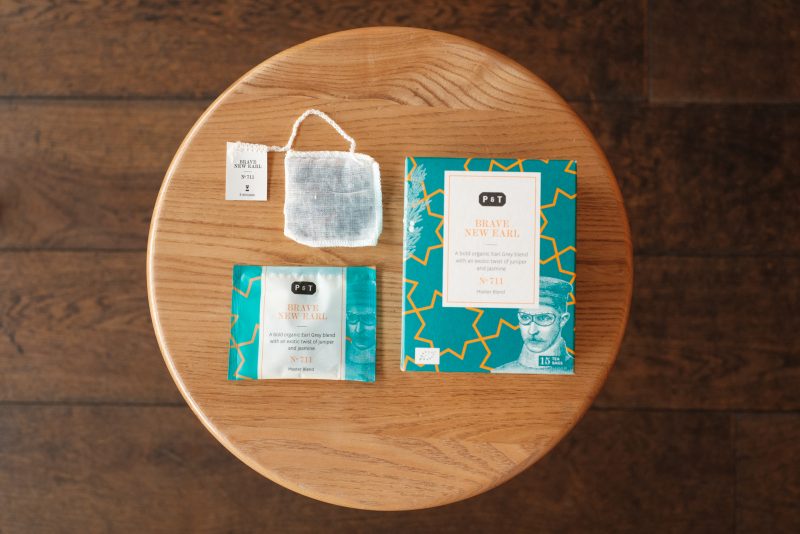 It should come as no surprise that those beautiful packagings are perfectly compostable! The bag and string are made from cotton. The tag, pouch and packaging are made from paper so we recommend crumbling them before adding them to the compost.  Actually, we recommend crumbling all paper packagings.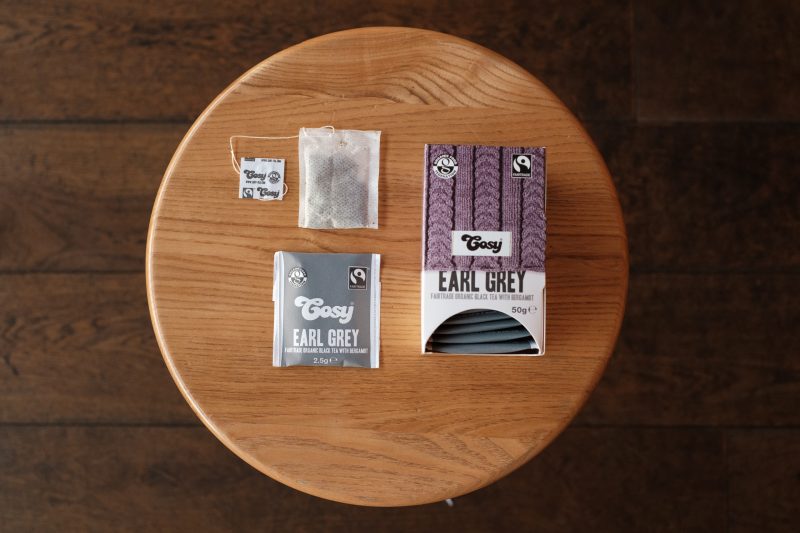 The bag is made from unbleached paper which hasn't been stapled or glued and the tag is an extremely thin piece of paper, so it can be composted. The pouch and packaging are paper as well, but they contain a small amount of glue, which is why they shouldn't be put in the compost bin!
Those tea bags are particularly eco-friendly!  It may not seem like it but the whole bag is compostable.  The pyramid bags are made from corn starch and the string and tag are from paper. The cardboard packaging is FSC-certified. And what about the foil inside? This is Natureflex (cellophane), a transparent substitute for plastic made from cellulose.  Moreover, the ink used by Teapigs is made from vegetables. Briefly: everything is compostable!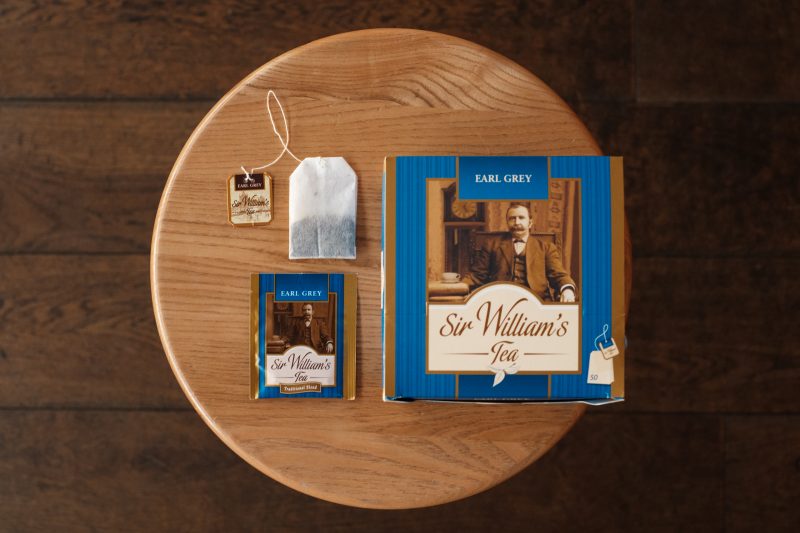 The material used in these tea bags is glue-free fleece. It should decompose, just like the string. The rest (tag, pouch, packaging) are made from slick paper with shiny elements so you'd better throw them away.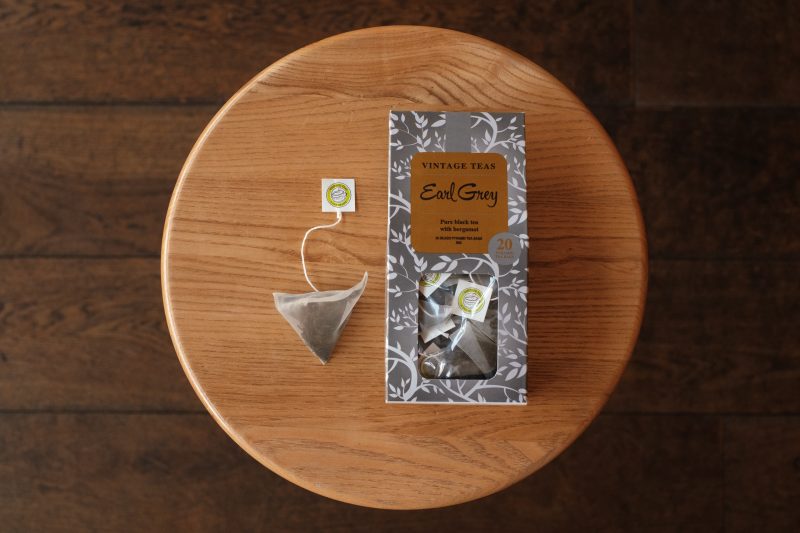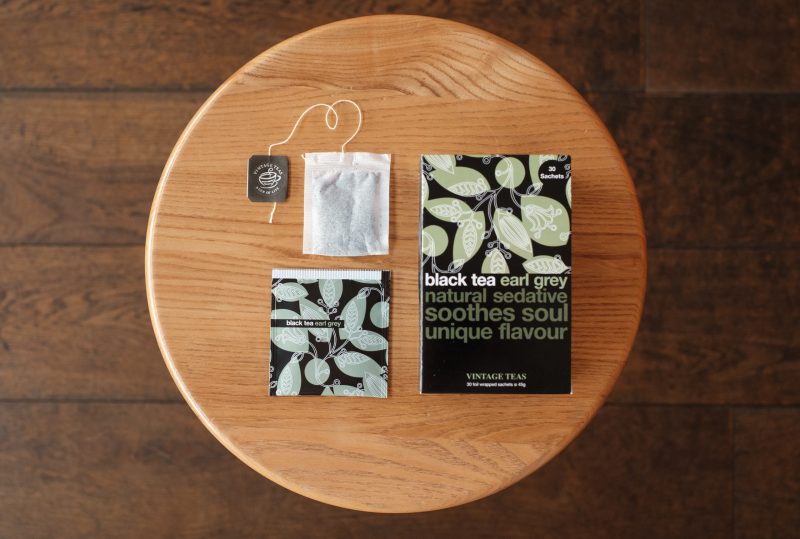 We're dealing with two cases here. Tea bags are made from cellulose pulp, wood pulp and plant fibres. Great to compost! However, this only goes for the bags in a transparent packaging. Tea bags in poaches are heat-sealed, so you will need to cut off the upper part to compost them. Unfortunately, the rest cannot be composted, because it contains plastic.
We are crossing our fingers for your compost. Remember that coffee and tea can first please you, then your plants; and then the plants can please you again. This is a win-win situation!