Easter is coming and it's a perfect time to think about our sweet treats. So here it is, our easy-peasy cake recipe for all the espresso lovers. Let me show you how to sweeten this special time in just a few easy steps. After all, Easter calories don't count!
Bundt coffee cake – minimum effort, maximum taste
This aromatic coffee treat doesn't take much effort and is not too complicated to make. Perfect for beginner bakers and people who like quick cake solutions. Beautifully moist and fluffy, fragrant with subtle coffee notes and delicate taste of natural vanilla. Thanks to ground coffee, texture of the cake is interesting and very enjoyable. Our bundt coffee cake is just delicious! Poured with melted chocolate and topped with coffee beans is going to be an unique and edible Easter table decoration. Only I'm not sure for how long, as my cake disappeared in the blink of an eye. If you have a piece that survived, not to worry! It keeps its freshness, so nothing goes to waste.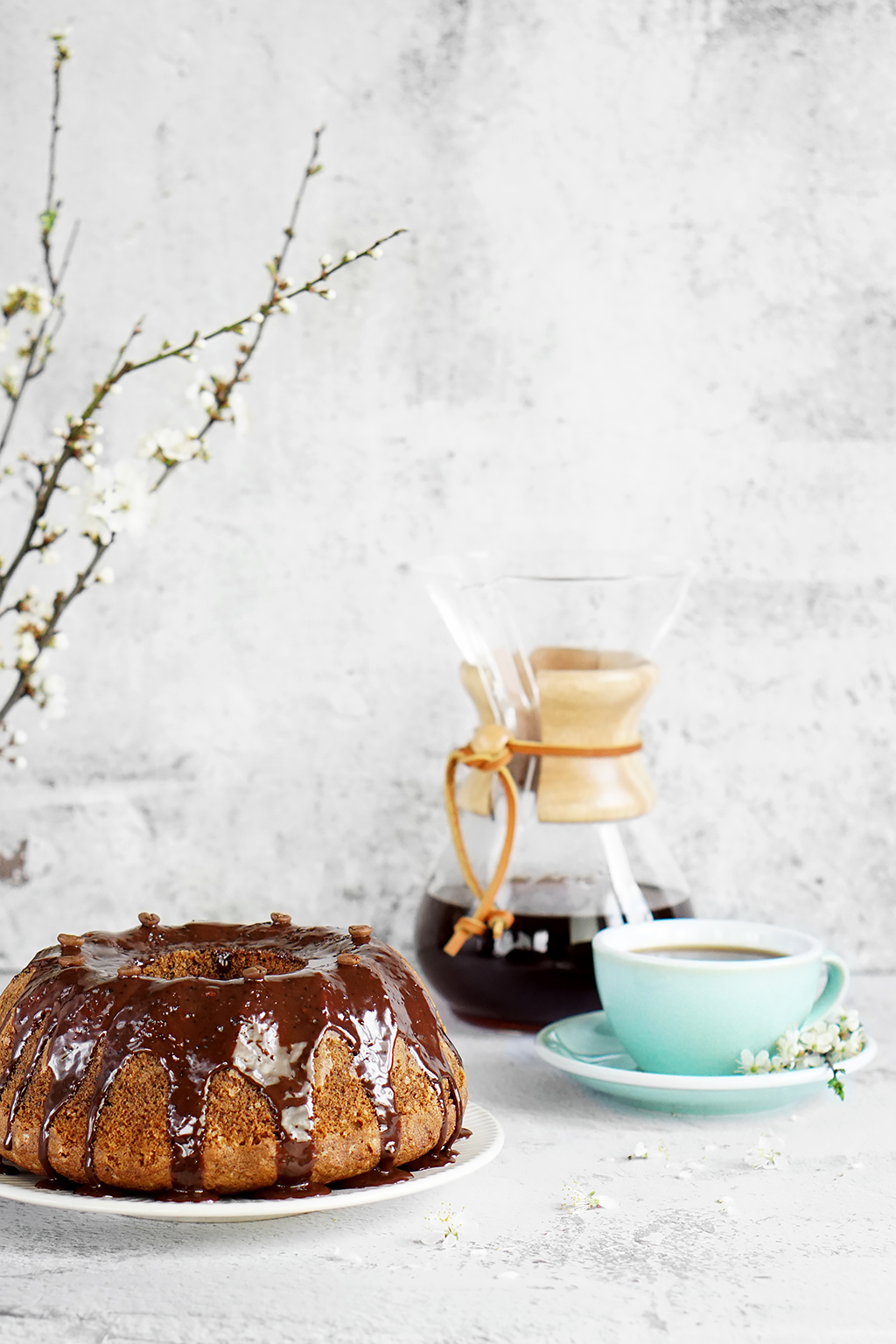 Three times good coffee – triple caffeine power
Good coffee gives us a wide spread of wonderful aromas. They can perfectly enrich the taste of all kinds of desserts and take them to a higher level. It would be a sin not to use this attribute in the kitchen. Our bundt cake contains coffee in its three forms: grounded, strong brew and whole beans. Remember to choose the best kind of coffee, as you can easily sense the grains' freshness and proper roast in the cake. You can prepare espresso in a pressure maker. If you don't have one, use moka pot instead. No matter how you'll make it, triple caffeine power will wake you up and give energy – this combination of coffee and cake is going to be marvelous!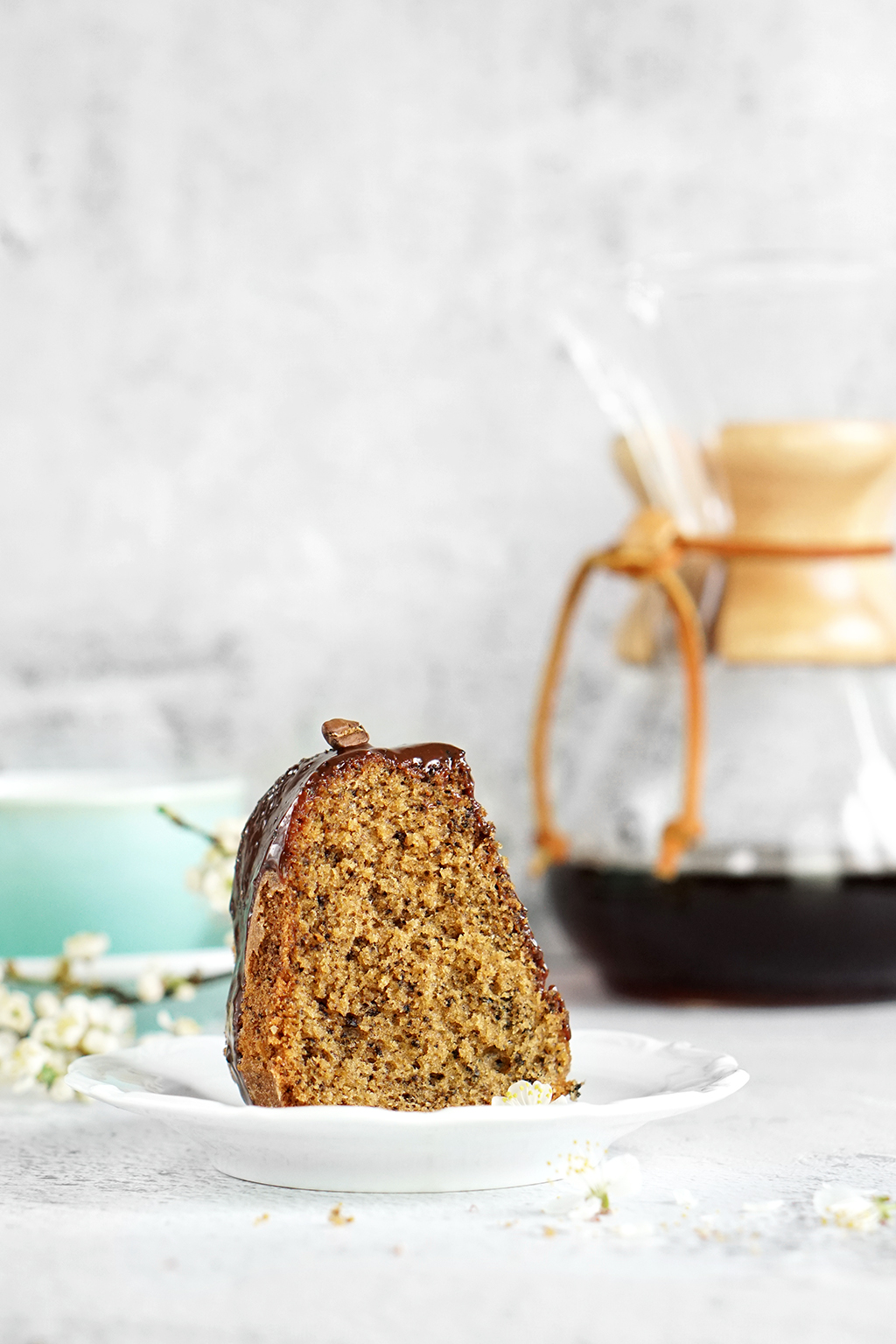 Cake is not just for the holidays
Well, I am pretty sure that our coffee cake is not only a perfect Easter treat, but it can please your taste buds on the everyday basis. Accompanied by filter coffee straight from the dripper or Chemex will steal hearts of your loved ones. You just can't say no to another piece of this coffee delicacy.
Get your apron out and let's get ready to crumble!
Bundt coffee cake – easy recipe
Ingredients (bundt pan Ø 22cm/8.6 Inches):
Cake:
Ingredients should be at room temperature!
1½ cup (220 g) wheat flour
1 cube (200 g) soft butter
1 cup (200 g) fine cane sugar
4 eggs
3 tablespoons finely ground coffee
50 ml espresso
vanilla bean
1 teaspoon baking powder
½ teaspoon baking soda
pinch of salt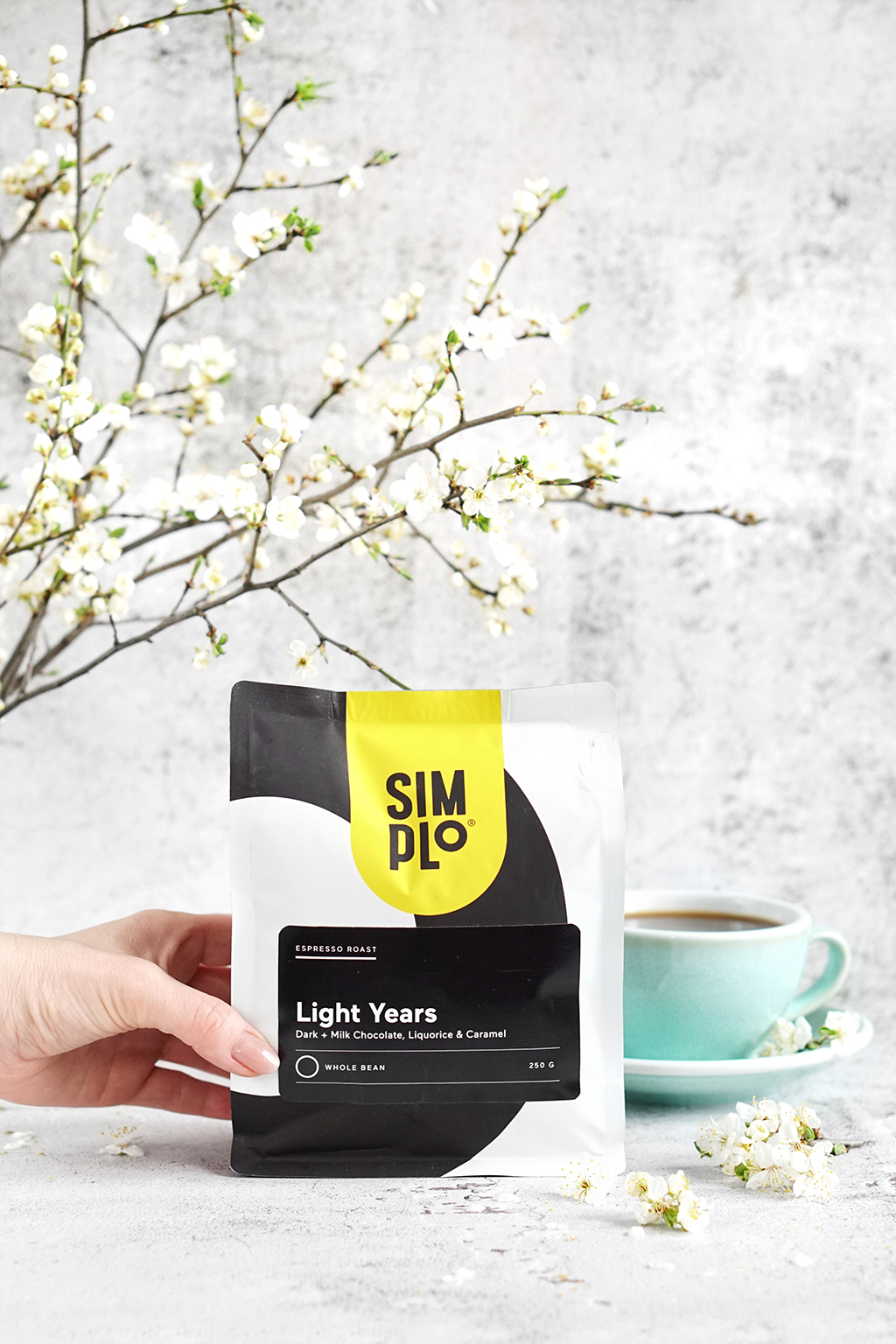 Glaze:
½  favourite dark chocolate bar (50 g)
1-2 tablespoons milk
1 teaspoon finely ground coffee
Extra:
grease your baking pan and sprinkle 1 tablespoon flour all over it
few coffee beans
Preparation:
Cream the butter and cane sugar together thoroughly in a bowl (allow a few minutes).
Add vanilla seeds.
Set your mixer on slower speed and beat in eggs, one at a time. Mix flour, ground coffee, baking powder, baking soda and salt together and sift it into the bowl.
At the end, pour in chilled espresso and stir until just combined.
Fill your greased and floured pan with cake butter and spread evenly. Bake for 50-60 minutes (180°C/356°F) until a toothpick inserted into the cake comes out dry.
Remove the cake from the oven, let it cool and remove from the pan.
Prepare chocolate glaze: melt chocolate and milk together in a water bath (put pieces of chocolate with milk in a bowl, place it above a pot with boiling water and chocolate will melt thanks to the hot steam). Add ground coffee and stir well. If the glaze is too dense, add more milk.
Pour the glaze all over the bundt cake and decorate with coffee beans.
Let us know if you're going to try out our coffee cake recipe and show us the results. Have a happy Easter holidays!