First days of autumn are upon us, and with it comes the need for all things cozy – comfy sweaters, cushy blankets and…all sorts of warming infusions. Cinnamon, cloves, honey, orange peel, ginger, rum – tea producers get incredibly creative with their winter blends. Feeling inventive? Use an unflavored tea and add your favourite spices. Here are a few ideas to get you started!
Chamomile + lemon + ginger + turmeric
Trying to fend off those winter chills? Look no further – warming effects of ginger are legendary for a reason. Add lemon and turmeric to turn your brew into an easy breezy vitamin bomb.  Use chamomile infusion as a base, add grated ginger, turmeric and favourite spices (enjoying a bit of a heat? Add cayenne pepper!) – when your concoction is ready, leave it to brew for fifteen minutes, strain and sweeten with honey.
Honey + raspberries
A combination that will always hold a special place in my heart – in winter, whenever I got home from school, my dad would make a cup of strong black tea with copious amounts of honey, raspberries, cloves and orange slices. For this recipe he always uses earl grey – I on the other hand like to reuse old teas that have been in my cupboard for a while and lost a bit of flavor, fruit infusions, even green tea. Feel free to experiment – my latest discovery is rose tea I haven't used in ages that turned out perfect for this recipe! ☺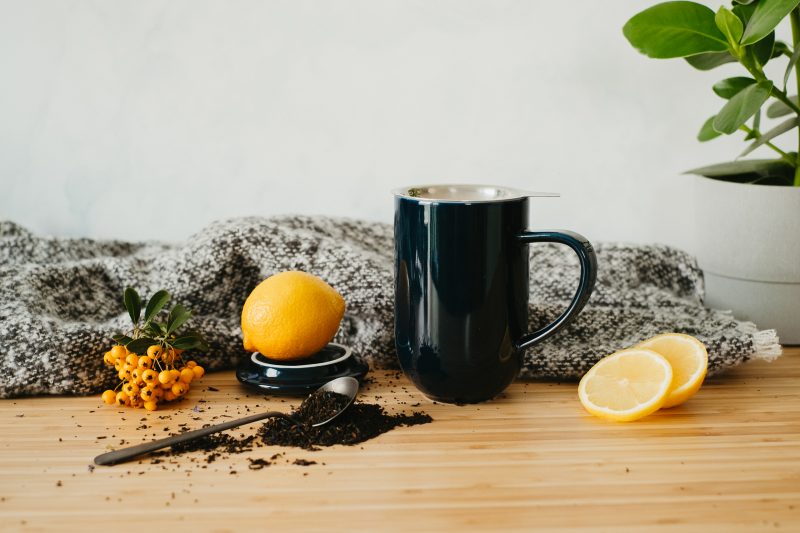 Masala chai
Something for those of you who enjoy tea with milk – Masala Chai. My Indian flatmate used to brew this beverage using the recipe he brought from home – rich, milky, spiced and sweet. If you're feeling a bit lazy, fear not – there is a plethora of ready chai blends you can use. Simply add as much sugar and milk as you wish – go plant-based if that's your thing.
If you're in a mood for making you drink from the scratch, start by brewing loose leaf black tea. Ratio depends on your preferences but traditional Masala Chai is brewed quite strong – start with a tablespoon of leaves for 300ml of boiling water. Grind cloves, cardamom seeds and cinnamon sticks (you can also add nutmeg and peppercorn) and add to the brew. After 15-20 minutes strain, add 300ml of milk and let it come to a boil. Finally, add sugar or honey ☺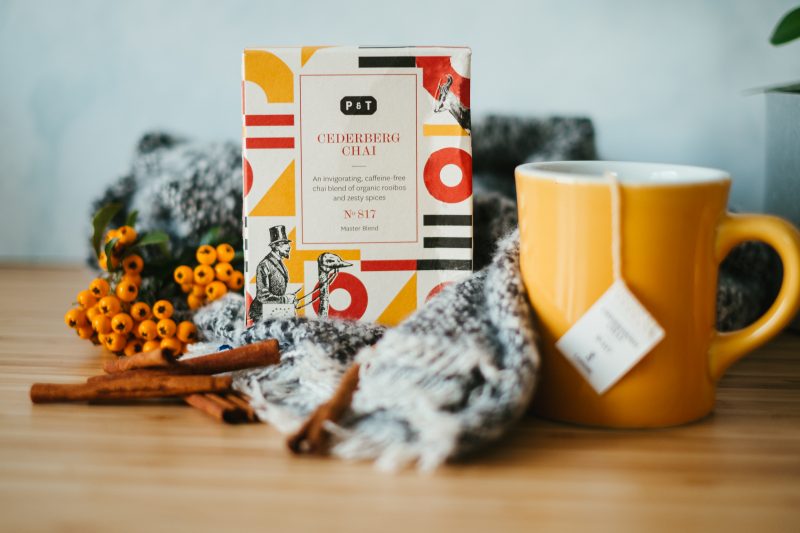 Ready blends
Blending your own tea is a lot of fun but sometimes all you need is a quick fix – thankfully tea producers got their hands dirty for us and came up with ready-made infusions here are a few of rather unusual examples to get you inspired for those long winter nights.
If you like all things hot, look no further – a Swedish company Johan&Nystrom released a new tea – spicy rooibos with a touch of pink pepper. In for a bit of a thrill? Paper&Tea offers a unique chai blend with coconut flakes, fennel and….roasted red pepper.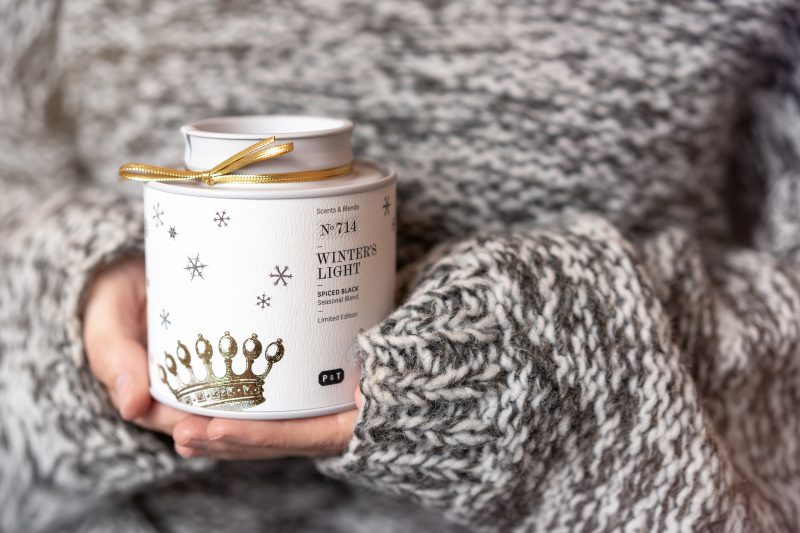 For all those vanilla lovers out there, try Winter's Light blend from the same brand, with real vanilla bean, liquorice and pepper. Teapigs also used this fragrant spice in their winter blend, along with cinnamon, cardamom, cloves and chilli pepper, resulting in a heartwarming brew to chase away those long, dark, chilly evenings.
Regardless of what it is you're after – playing around with tea blending or simply rushing to get your winter cuppa, make sure to check out our offer at Coffeedesk.com and find something to give your evenings that extra bit of warmth ☺