The World Coffee Championships (WBC) are just ahead of us, as the event will take place from 7 to 9 November in Belo Horizonte, Brazil. The participants will run against each other for the top spot in various categories – Latte Art, Coffee in Good Spirits, Brewers Cup, and Cup Tasters. We will see a Polish contestant in each of these competitions, however, it is the performance of Agnieszka Rojewska, this year's World Barista Champion, that is the most anticipated part. This time she is going to compete in a category, in which she has already taken the 3rd and 5th place in the world. Is she going to win the Latte Art Championship as well, or has the recent success hindered her plans? Learn what Aga has to say about her preparations and plans!
Karolina: You've always dreamed about becoming the World Barista Champion. Are you living the dream now, or has it turned out that there are many unexpected duties? What's it like to be a World Champion?
Aga: Actually, I never dared to even dream about winning the WBC. It seems to be unattainable for most people I know. I thought that maybe someday I would get to the finals. I considered Latte Art Championship to be more within my reach, as Leszek Jędrasik had already proved that there is a chance of success for polish baristas – my aspirations were related rather to that title.
Am I living the dream? No, I'm rather living a somewhat crazier version of my life after WBC. The World Champion has no duties as such. You can spend that year the way you want. Little did I realize, however, how many doors it opens. There are so many exciting opportunities that I still feel like a child in a candy shop. I'd like to take advantage of them all, but it's physically impossible. I'm already hardly ever at home – only to do the laundry and pack my clothes. My body doesn't even know which time zone I'm in. It's crazy!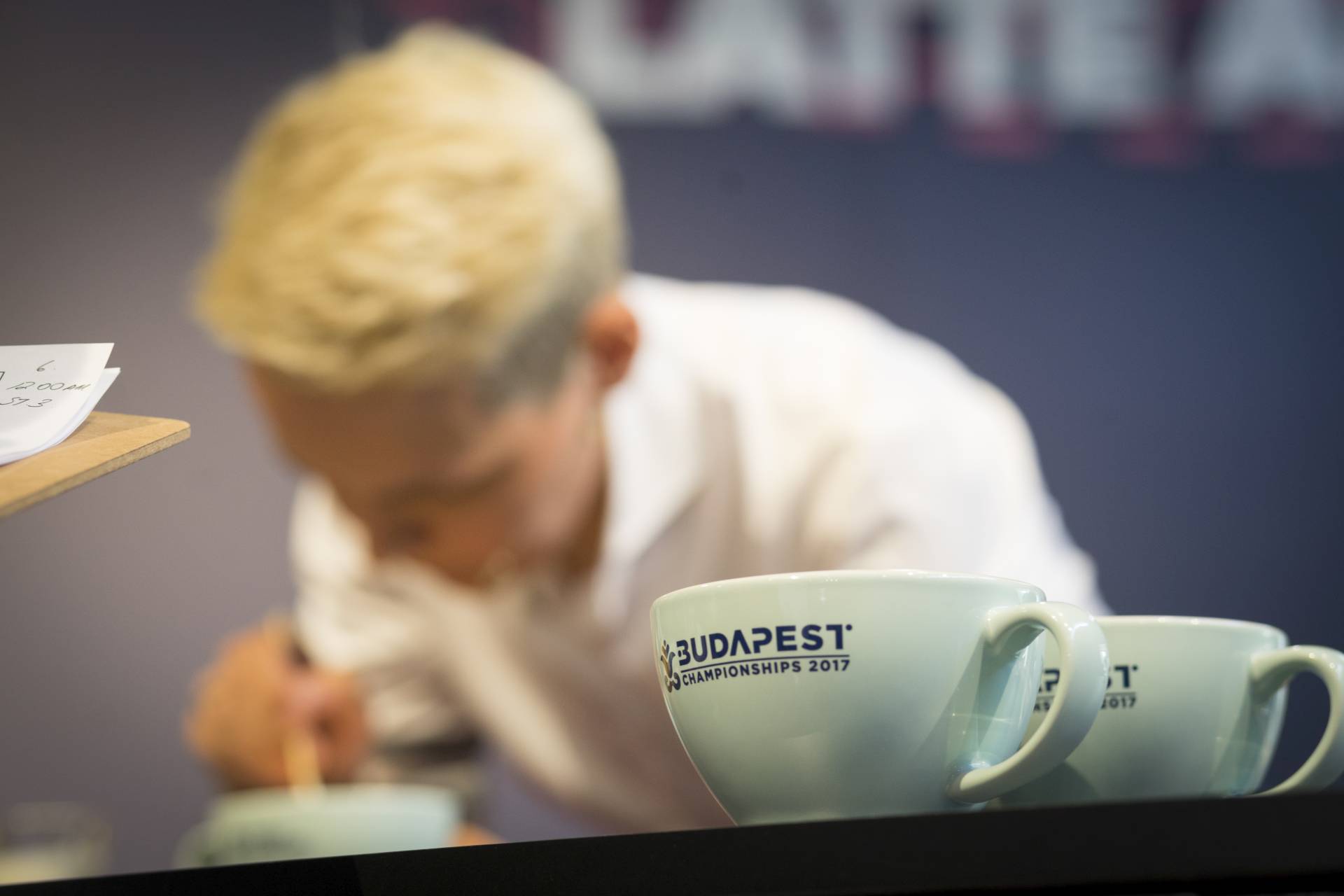 Karolina: Theoretically, the World Barista Championship is the most significant achievement a barista can get. Still, you've always had a non-standard approach and expected much more from yourself. What's your next goal? Another Championship? Or maybe you'll focus on your own business?
Aga: Half-jokingly, the WBC is like a holy grail. I didn't expect to win it now. Some of my plans had to be verified after Amsterdam – I resigned from the Polish Brewers Cup and the New York Coffee Masters. Anyway, I think it's too early to give up starting in the championships, as I'm still learning ton of things. For now, I'll only drop out of the next Barista and Latte Art Championships. I'm slightly fed up with it, but I'll try my hand at other competitions. I'm keen on new challenges and every start teaches me something new. When it comes to the business, I've been running it at the same time in the background.
Karolina: Last year you've won the 3rd place in the World Latte Art Championships. So far, that's the highest place a Polish representative has ever taken. How much time did it take to prepare and how did you practice for the Latte Art Championships?
Aga: I usually laugh that the preparations for Latte Art. Championships are governed by the rule of 10.000 repetitions. Practice every pattern you intend to show on stage that many times, and you're ready. The drill involves standing by the coffee machine for a couple of hours a day and creating the same patterns, until finally your muscles know what to do better than your head. The pre-Budapest training took three long months.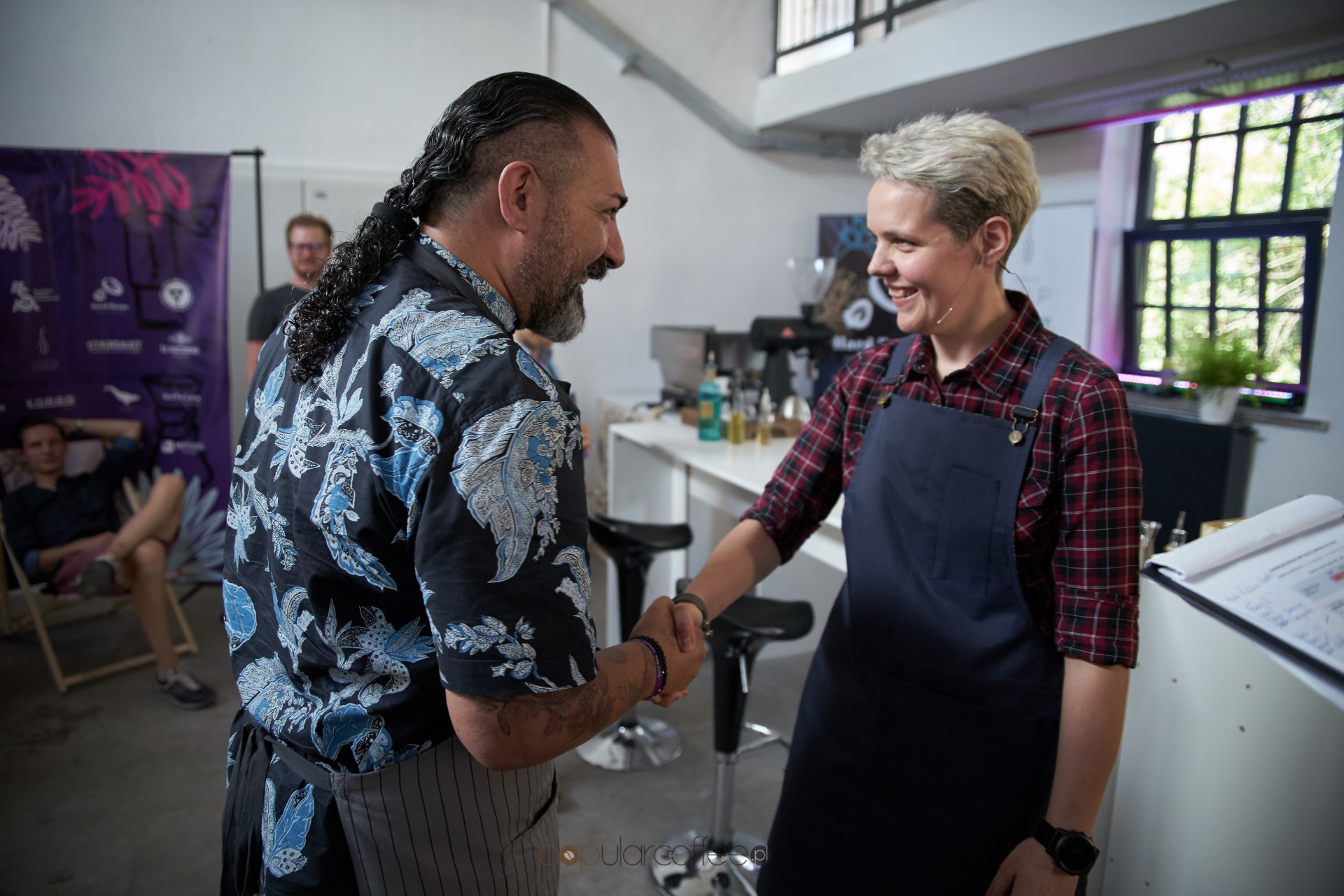 Karolina: Being the ambassador of speciality coffee, you certainly didn't have time for all that. What is the plan for Brazil then – defending the title or handing over the baton?
Aga: To tell you the truth, this year the basic resource, time, was scarce. Without a doubt, the role I served was highly time-consuming and my preparations for the World Latte Art Championships did not go as I had imagined it after winning the Polish Championships. You could say that I am going to Brazil unprepared to defend the 3rd place from Amsterdam, let alone improve the result, for which I apologize to everyone who counted on a good performance. I would love to get to the semi-final, to be among the top 12 players. My fantasy is the final six, but it will be definitely hard. Still, being only the World Barista Champion this year is still very pleasant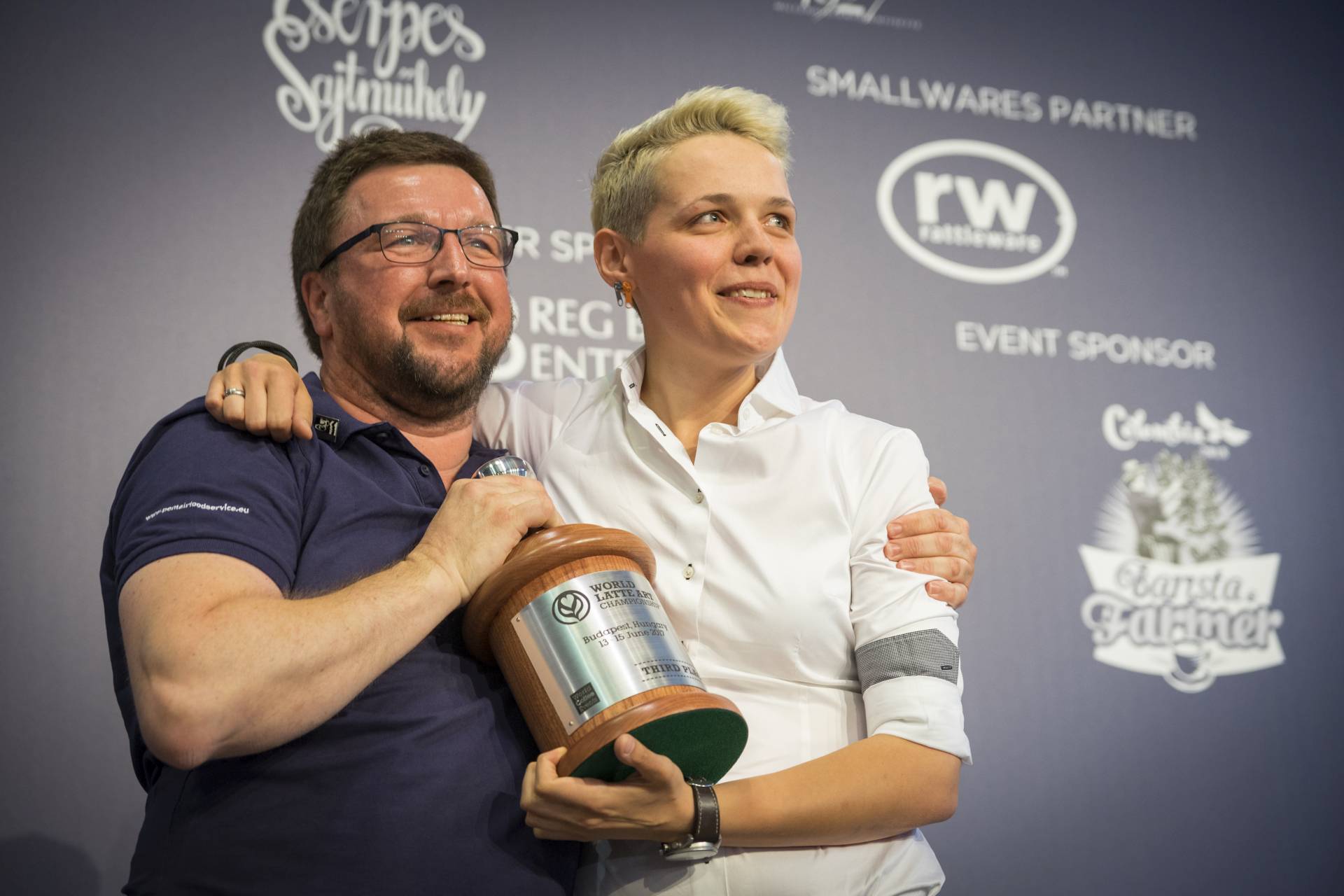 Karolina: Much has been said that your victory is a new opportunity for women on the coffee scene. Did you notice any changes in coffee environment? Will we see more women baristas at the next championships?
Aga: As you well know, we've never had any problems with women's low visibility on the coffee scene in Poland (for the last 9 years women held the Barista Champion title in Poland). But I hope that there will be more of them in the world. I get a lot of messages from women who were inspired by my little success and will take part in the competitions. I am extremely happy that my everyday work can have such a positive influence on someone.
Karolina: Who will support you in Brazil this time? Who's on the Dream Team?
Aga: Paula Adamska has been my teammate for quite a while now and I'm not changing that.