We have a Polish World Champion! A female World Champion! Rojes, Queen of Poland! Well at least that is what all the headlines should be!
If you are into coffee you surely heard that Agnieszka RojesRojewska, a contestant from Poland, has won this year's World Barista Championship. Though she is a household name with dozens of other titles won in both Polish and international competitions, winning the most difficult and the most prestigious competition among all existing coffee championships was an unexpected and surprising event even for Agnieszka herself. Undeniably, she is an extraordinary person, not solely thanks to her many achievements in the world of coffee. Here is 12 fun facts you definitely did not know about Rojes!
1. She is currently doing her PhD
Having a successful career that takes her around the globe did not stop Agnieszka from running a coffee shop, starting her very own business and above all doing a doctorate. Yes, Agnieszka is in the midst of doing a PhD in Business Management at the Poznan University of Economics. It should not come as a surprise that her classes are full of cases related to the coffee industry. To be honest Agnieszka has always been quite the nerd, having the best GPA in her school for three consecutive years. As you can clearly see she likes setting her bars high, not only when it comes to coffee. 😉
2. She is no stranger to drinking instant coffee, Inka or cappuccino
Many baristas I know will never try anything that cannot be described as highest quality speciality coffee. "Instant" or "ersatz" does not exist in their coffee dictionary and getting your coffee at either a gas station or a vending machine is instantly met with utter contempt. Basically anything below 80 points out of 100 is not even considered coffee at all.
But not for Agnieszka.
She is no stranger to all types of coffee, speciality or not, and is quite well known for her love of Inka, Polish erzac coffee. She happens to like it so much that it landed a permanent spot on Brisman's menu! Word soon spread that it is in fact the best "Inka" in town, despite the initial assumption that it would mainly be a drink for children. Aga used to say she would love to be the face of the erzac coffee brand – and she got her wish at last. Erzac coffee aside, Aga doesn't shy away from admitting she drinks instant coffee and will have no problem with a sugary cappuccino with loads of foam – after all it's all caffeine 🙂 One thing is certain – Rojes is the perfect ambassador of coffee – in every form.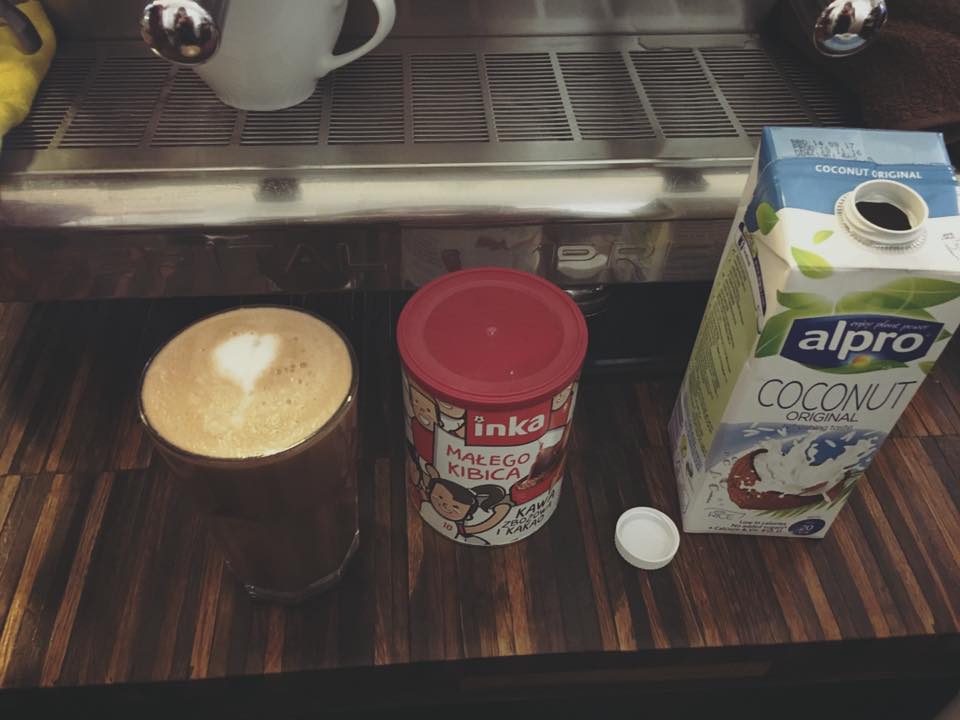 3. Her dad makes wooden gadgets for barista championships
Her dad is known in the coffee industry as Papa Royes. He created trophies for more than one occasion, always asking Agnieszka to bring at least one back home. She has never failed him there!
He is also the creator of latte art cubes which Agnieszka used during World Barista Championship 2015. They became quite popular after that event and enabled him to sell his product all over the world. Apart from cubes and gadgets, her dad is directly involved in creating Aga's stage – each year they wow the audience with a custom-made table that went perfectly with her presentation. This year team Rojes has set the bar even higher – Aga and her dad have built a podium that enabled the 2018 Champion to keep the space perfectly clean and organized for the judges. Who knows, perhaps they will start a new trend and we will see more of those clever creations next year – hopefully made by Royes Engineering.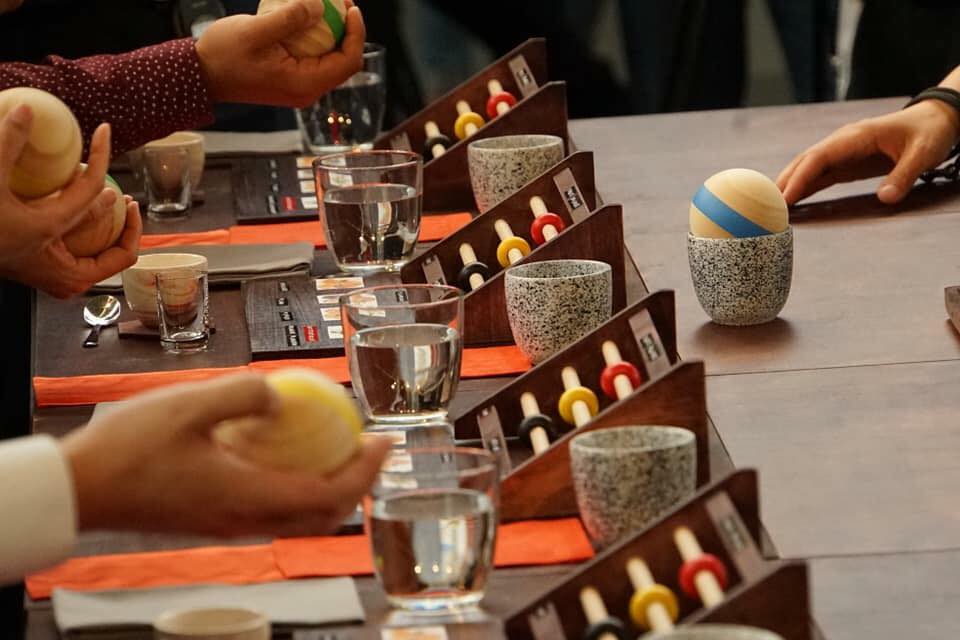 4. She is a part of the coffee industry since 2008
Aga sent her first CV ever to Coffee Heaven while sipping caramel macchiato and waiting for her train to arrive to Poznań Main station. She got hired immediately. 10 years later and she is one of the dinosaurs of the polish coffee scene, which is exactly why we sent her a golden T-Rex to congratulate her on winning the World Championship!
5. For the first championship she was signed by the trainer without her knowledge
Agnieszka was never one to willingly jump in front of the camera as she is rather shy and introvert. She often stayed for extra cuppings or latte art trainings after hours, but despite being really good at it she never signed up for any championships herself. It was Judyta, her then coach in Coffee Heaven and now a close friend who runs Frykasy Rarytasy in Warsaw. She went behind Aga's back and signed her up for Polish Championship's internal eliminations. Who knows what would have happened if it wasn't for Judyta? Thanks!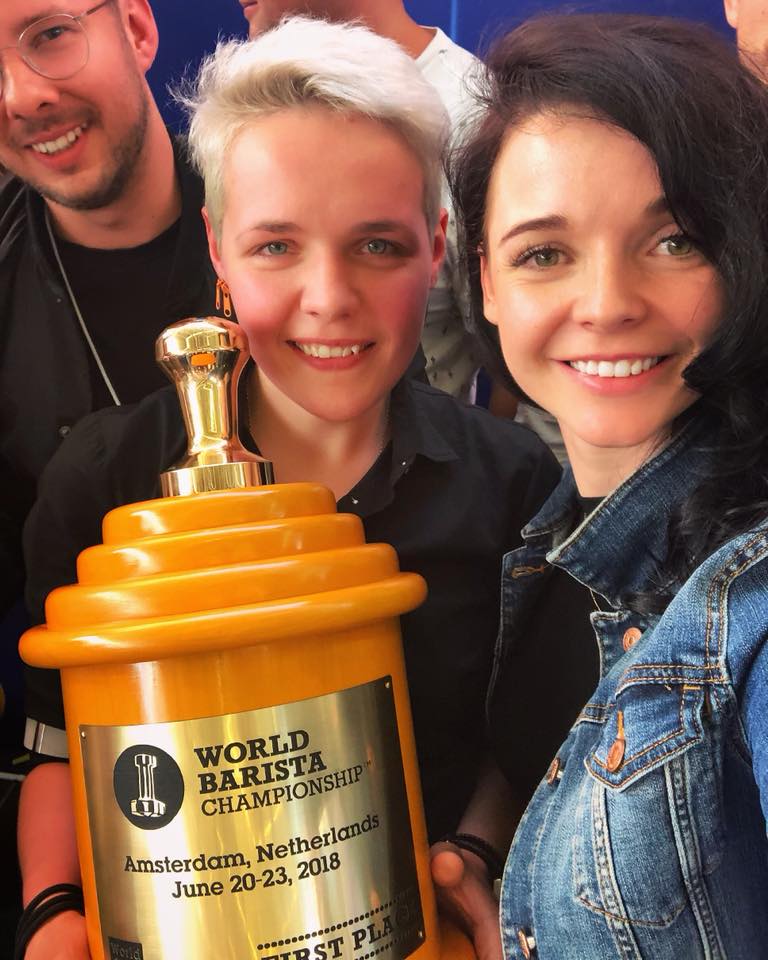 6. She has never worn high heels, hates dresses and does not use makeup
Agnieszka is known for her customised shirts that she wears during championships, but you will never see her in a dress! She has never ever worn high heels and she does not own any makeup products. Don't let that fool you into thinking she doesn't pay attention to details when it comes to looks though – her outfits are always on point with colorful socks.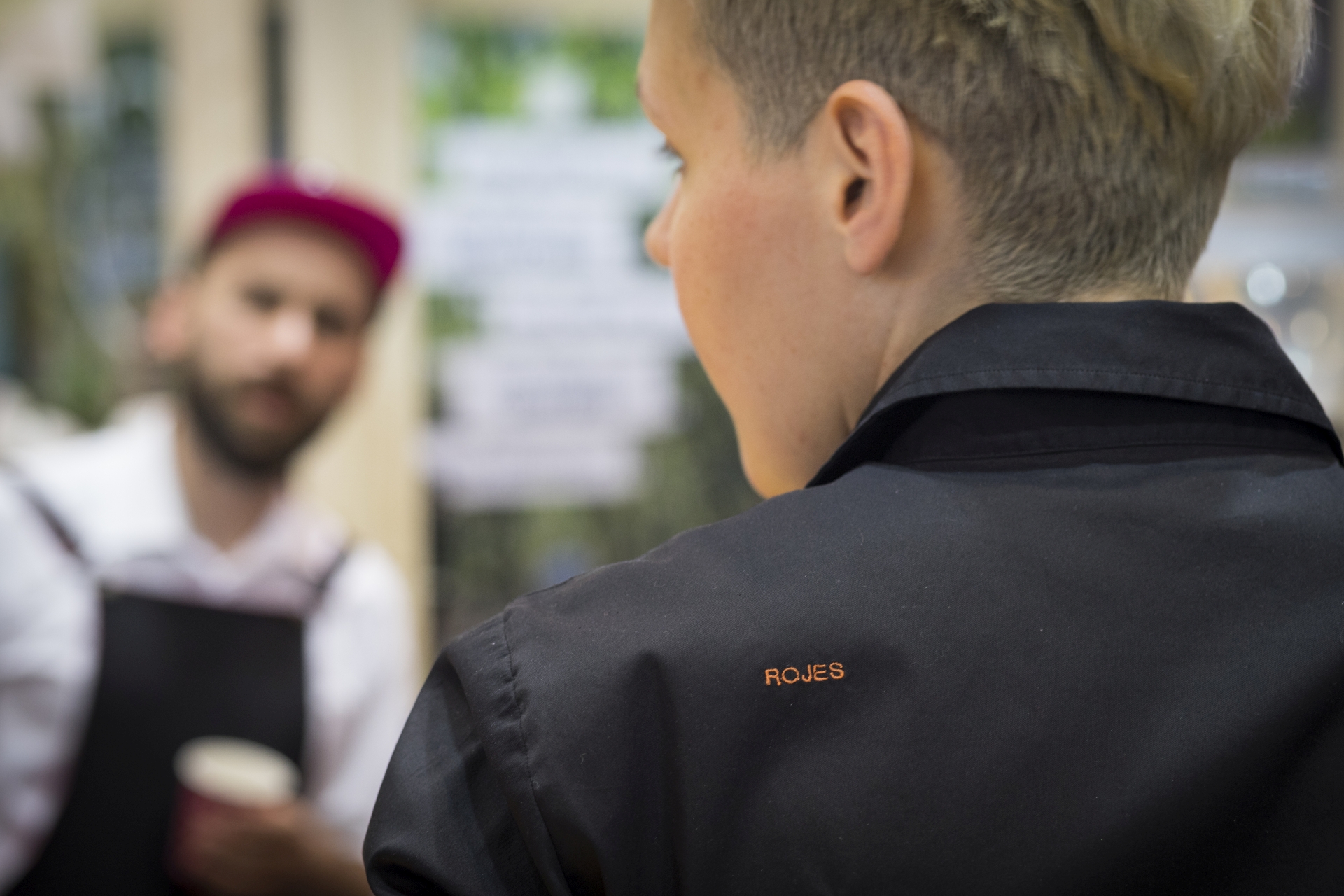 7. She is the first woman to win the World Barista Championship
Statistics don't lie – the World Barista Championship are dominated with men. This year only 9 out of 55 contestants were female. It would hence be extremely rare for a woman to get into the finals and thus the last 18 titles went to male contestants.
Interestingly, the trend is completely opposite in Poland as it is women who held the title in the last 10 years.
8. Her favourite dish? "Pyra z gzikiem"!
Wondering what a "pyra z gzikiem" is? It's a traditional dish in the Greater Poland region that consists of boiled and steamed potatoes topped with cottage cheese and chives.
Turns out one can enjoy a very sophisticated taste of speciality coffee while being a huge fan of simple foods. Aga's favourite dish is Poznan's famous pyra z gzikiem, usually paired with regular beer and followed by soft caramels. Usually, however, she follows a strict diet whether for health or training reasons. Just before the Championships she sticks to millet porridge and completely cuts out alcohol. One of the first things she said after her big win was "someone get me a beer!" 🙂
9. She was in Poland's Got Talent
In 2011 she appeared in Poland's Got Talent, where together with her Brisman team (Mateusz Gaca and Michał Błasiak) they created 7 coffees in 2 minutes. It was 3 times "yes", of course.
10. She is a 7-time winner of Polish Championships
Though her World Barista Champion title was won in the most prestigious competition – "barista", where one has to brew espresso, milk coffee and a designer coffee drink, she found success in every other category prior to that. Two years ago she landed fifth spot at the World Latte Art Championships, only to top it off with a third place last year. Her next try at World Latte Art Champion comes November this year in Brazil.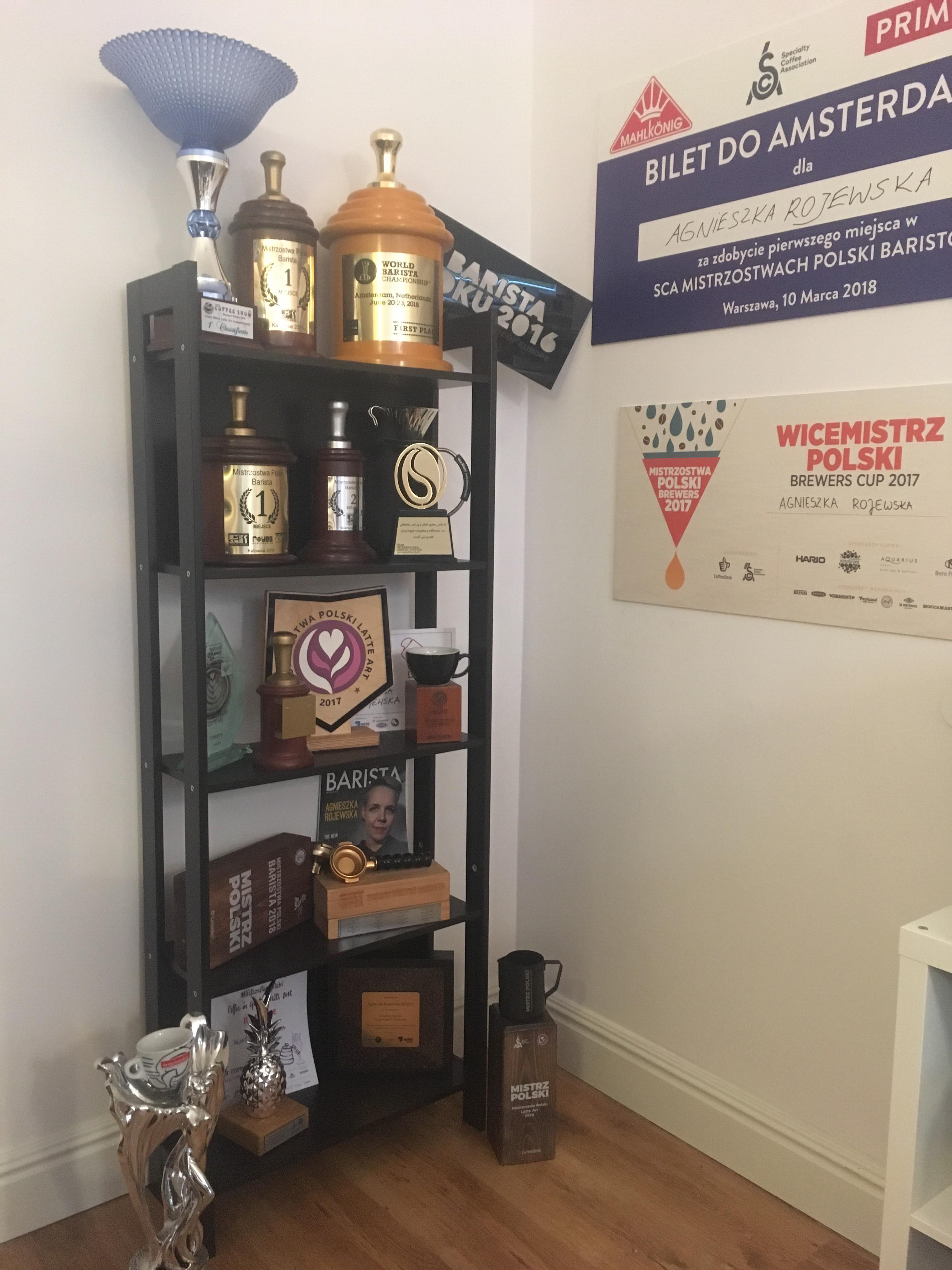 Polish Championships are an infinite success for Agnieszka – since 2014 she has won a total of 7 champion and 3 vice champion titles, becoming the most titled barista in the country.
Besides brewing a perfect espresso and creating flawless latte arts, she is an expert in combining coffee and alcohol. All that is followed by her expertise in alternative brewing methods. She won the Milano Latte Art Challenge, where competitors create their art while blindfolded. And while most of us would find it hard to even hit the cup, she created a perfect pattern without any problem.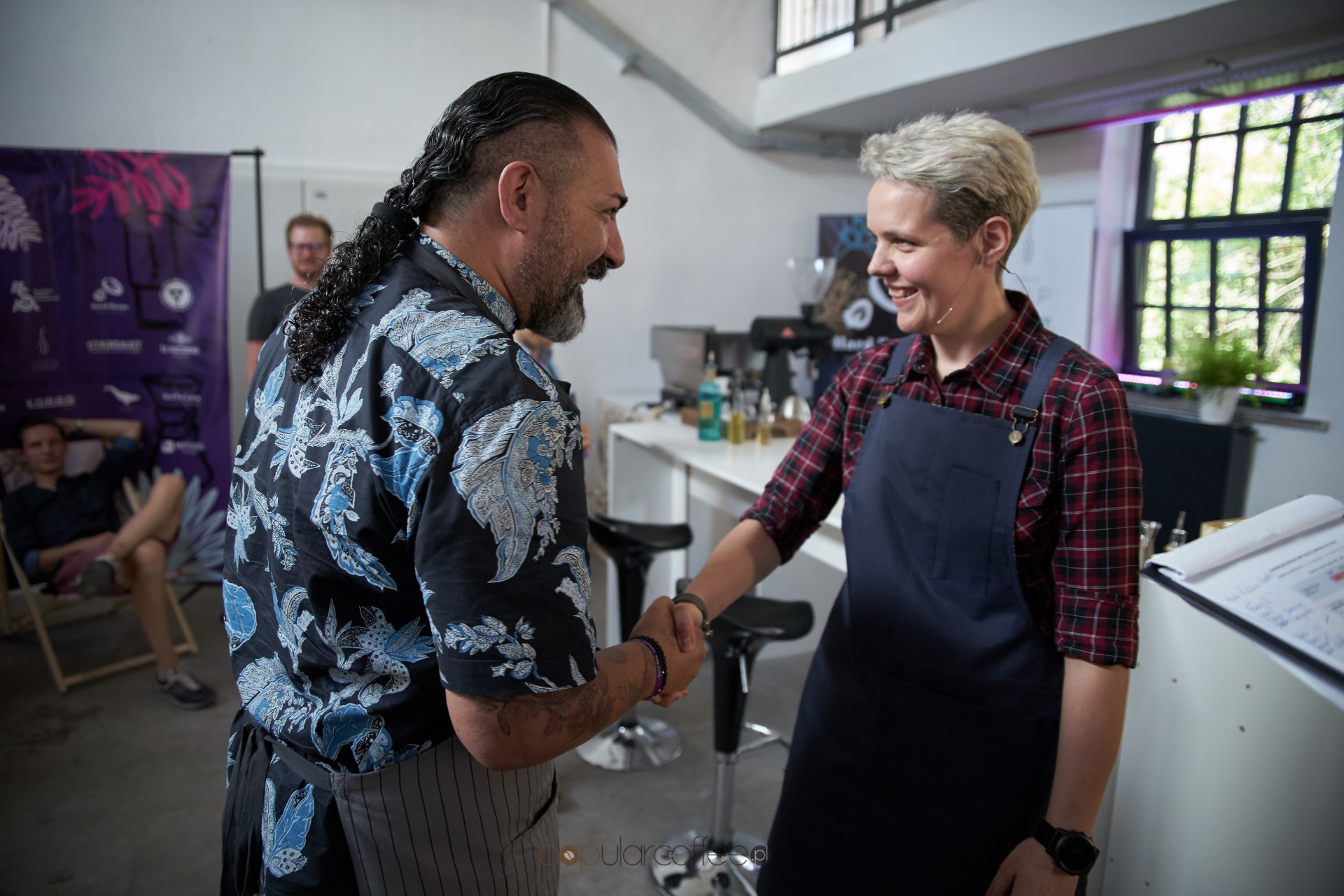 11. She owns a milk jugs collection
Though nobody knows how many does she have exactly, it is certain that the collection keeps on growing. Paula, her right hand, claims that there are certainly over a hundred.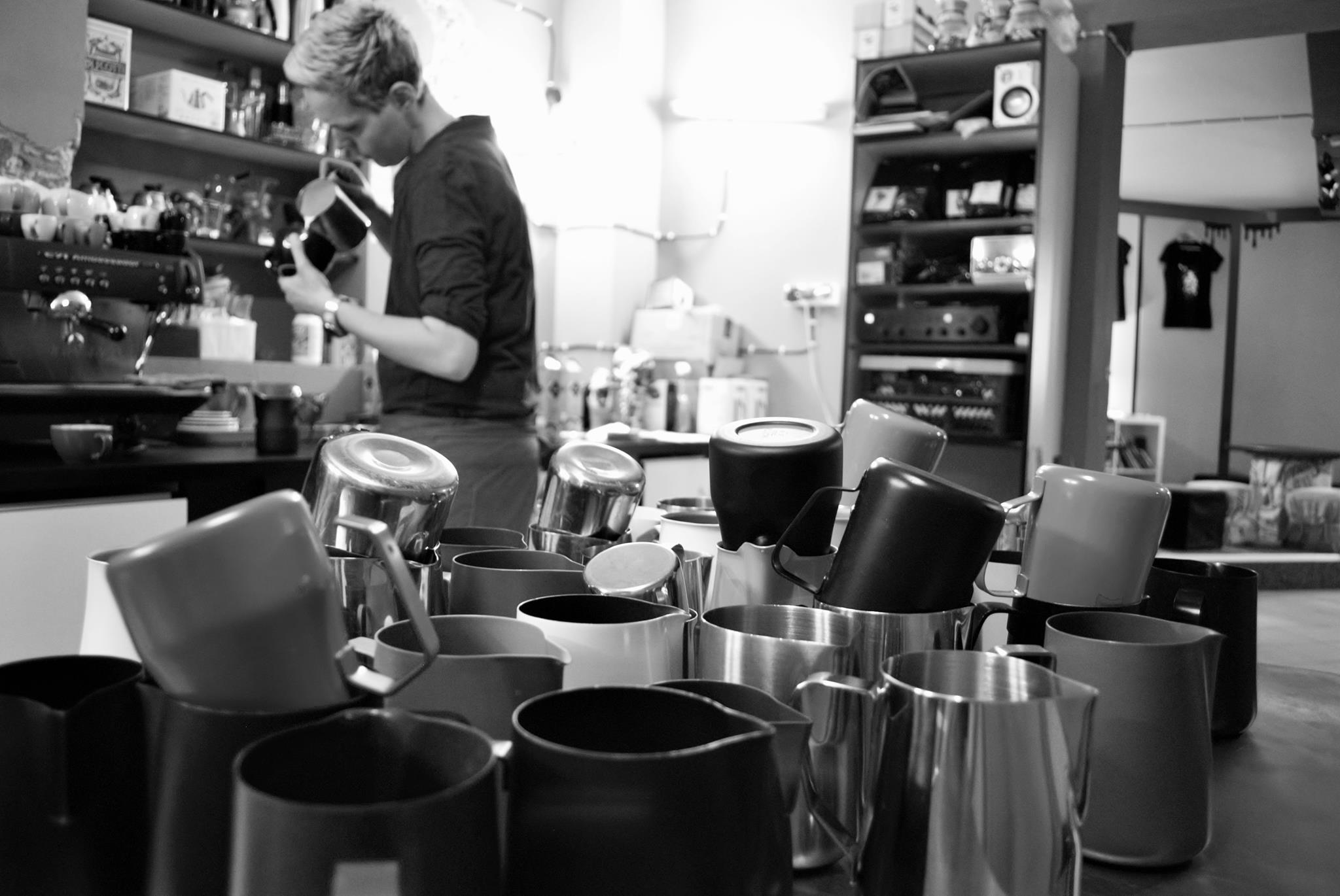 12. She won with the biggest point advantage in the history of World Barista Championship
Aga not only won the World Barista Championship, she WON big – topping the existing record of point advantage over other contestants. She got 493 points altogether, beating the Vice Champion by 57! It's worth mentioning that this difference usually does not exceed a dozen or so points.
What's interesting it is also the first time that the winner used beans from Ethiopia.
So, go big or go home!