Oolong teas are almost exclusively Chinese – the vast majority comes from China and Taiwan. They make up an entirely separate universe of flavours, truly astonishing if we contemplate that all tea is made from the same bush – Camellia Sinensis sinensis. This diversity stems from a series of factors, such as the terroir, cultivar, picking season, processing and the simple, yet crucial phenomenon – oxidation.
Tea like wine?
Oolongs constitute an extensive category of semi-oxidised teas, from lower levels of 10-15% up to 80-85% – in other words, they fall on the spectrum somewhere in between green and black teas. This pluralism means oolongs bear a lot of resemblance to wine: the same category will encompass lighter teas (sometimes called 'green oolongs') that reveal delicate notes of fresh fruits and flowers, as well as higher-oxidised teas with drier, nutty and chocolatey traits. And that's just oxidation: let's not forget about the processing tricks, such as ageing the leaves, roasting (and using various types of wood to accentuate different flavours, similarly to whisky barrels)… as you see, the possibilities are endless. Good news – there is an oolong out there for everyone 🙂
Production process
As I mentioned earlier, oolongs are made from semi-oxidised leaves of Camellia sinensis sinensis. Semi-oxidised – what does it even mean? The level of oxidation is our main criterion used to differentiate types of tea – white, yellow, green, black and pu erhs. However when it comes to oolongs, the discrepancy becomes apparent early on in the picking process, where a larger portion of the plant is collected – up to the third or fourth leaf. Consequently, the leaves are left to wither under the sun and shaken/rolled in order to cause micro-damages and induce oxidation – the same process that is responsible for apples turning brown after being cut. Lastly, the leaves undergo drying and final shaping. In some cases the producer will additionally roast them so as to bring out certain flavours – this is not necessary but not uncommon, and can add delightful complexity to the final brew.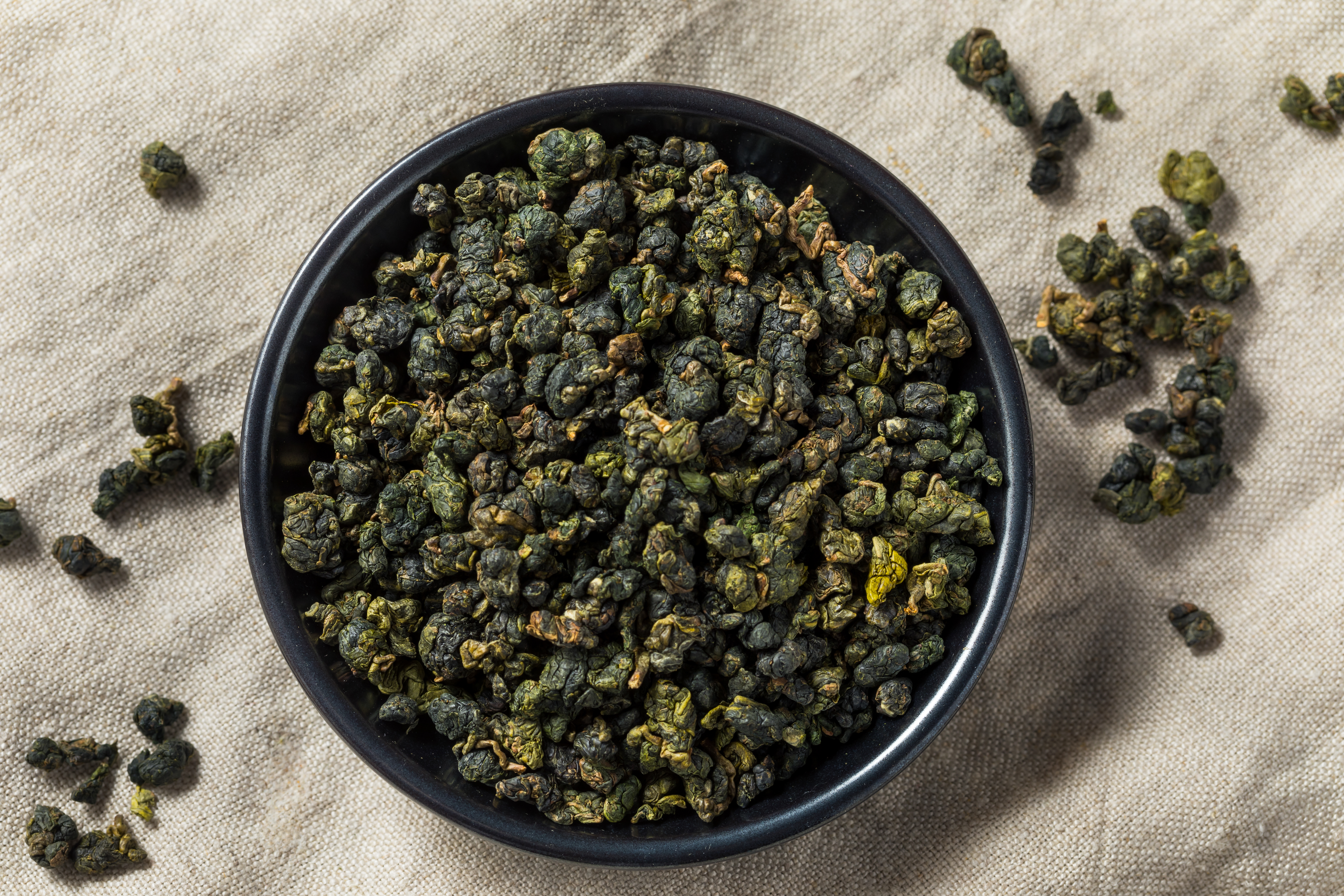 Flavours and types
Asking about the flavour of oolong tea carries a risk of an hour-long monologue on my part. The abundance that comes from different varieties, origin, oxidation levels, whether the tea was aged or not – and if so, how long and in what conditions, whether it was roasted – and if so, how long and what type of wood was used…is practically impossible to describe in a few words. We can however divide oolongs into two categories: light ("green"), low-oxidised and dark, high-oxidised teas.
Light oolongs
The former tend to resemble white and green teas, predominantly floral and fruity, and in some cases (Jin Xuan variety) with milky aromas due to naturally high levels of lactones. You may stumble across the name "Milky oolong" that alludes to that particular quality – be careful though, as some producers will use it to trick you into buying artificially flavoured, low quality tea. Some say the milkiness is due to leaves being steamed over milk or soaked in it. However, true milky aroma comes solely from presence of lactones in the leaf – this is why it is best to buy from trusted sellers and make sure artificial flavourings aren't listed as ingredients.
Another popular light oolong is Tie Guan Yin – a perfect marriage of fruitiness and subtle yoghurt acidity. It is one of the priciest in its category, rumoured to sell for as much as a couple thousands złotych per kilogram. If floral and fruity notes are your cup of tea (see what I did there?), keep your eyes peeled for Dan Cong. Fun fact: its Ya Shi cultivar, praised for its jasmine scent and aroma of baked goods, is also known as "duck sh*t" oolong. Legend has it, the farmers who discovered its unique bushes spread the rumour about bird feces covering the surrounding area, as an attempt to keep others away. The plot was unsuccessful – Ya Shi became highly desirable among tea connoisseurs, and remains so to this day.
Last but not least – Taiwanese Dong Ding (Tung Ting). Popular as both low and high level oxidised teas, this one is for you if you fancy deliciously sweet, biscuity brew with honey notes (and who doesn't?).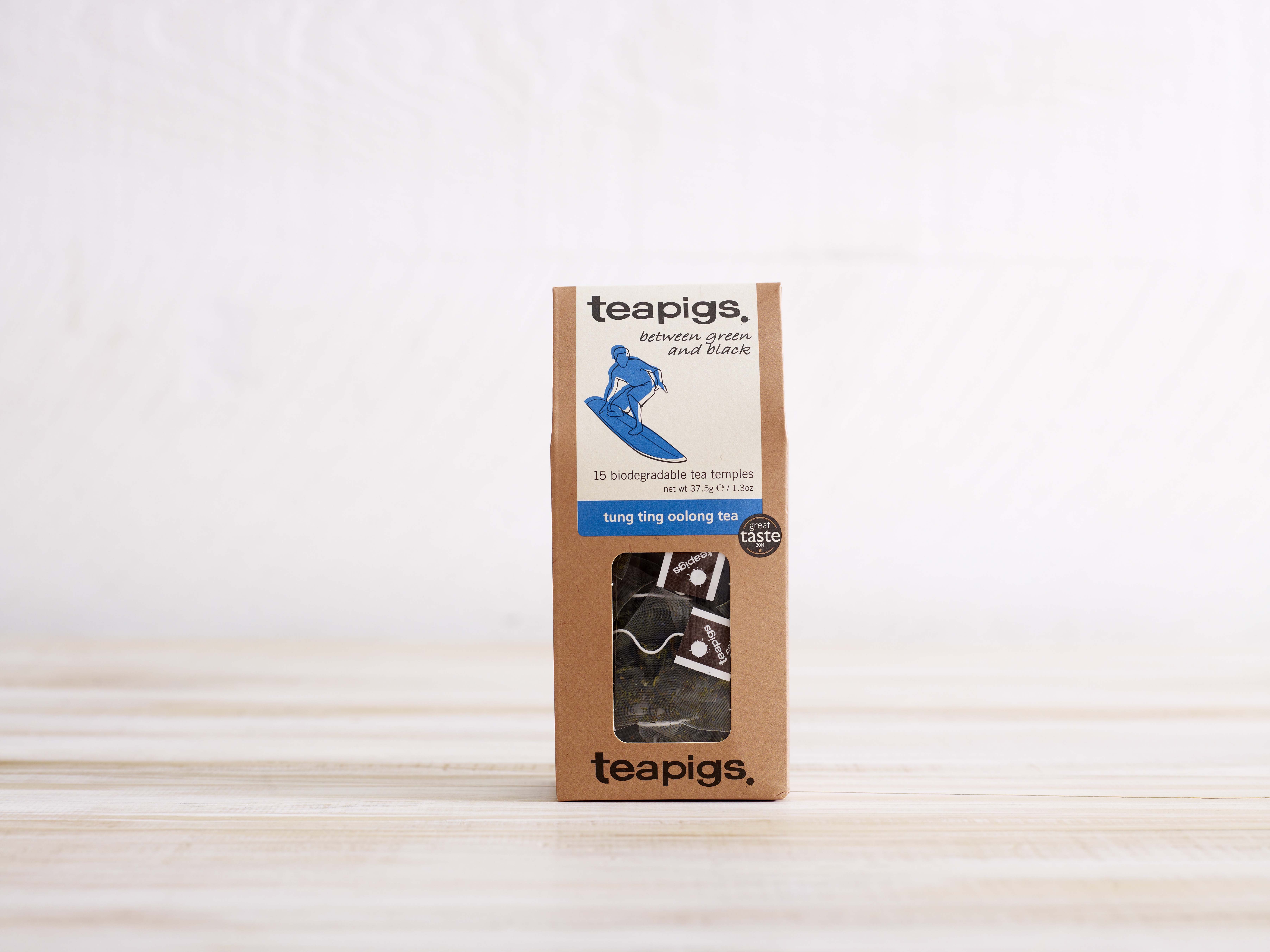 Dark oolongs
On the other hand, dark oolongs bear a lot of resemblance to red wine – both in terms of sensory qualities and food pairing potential. Similarly to the green ones, there is almost indescribable abundance of dark oolongs out there. Bearing in mind we are only scratching the surface, here is my highly subjective list of the ones you absolutely cannot miss.
Da Hong Pao (Big Red Robe) is by many considered the crown jewel of oolongs, and its prices often live up to this reputation – in 2002 20 grams sold for roughly $23,000. However, you can still find good quality and reasonably priced Da Hong Pao, and I highly recommend that you do. Its taste is unmistakable – think woody notes, nuts, bold minerality softened by creaminess and complemented by spices. If you enjoy the nuttiness with a hint of dried fruit, higher oxidised Formosa oolongs will inevitably become your favourites – their aroma and appearance bring to mind lovely memories of autumn leaves.
The two worlds – tea and wine – come together in the form of Bai Hao oolong, or the bug-bitten tea. The circumstances under which this tea is produced make it one of a kind, a notable expression of symbiosis between nature and well-thought-out craft.
What's the secret, you may ask. Before I answer, let us take a step back and explain why altitude on which crops are grown matters so much – among other factors, the lower the plant is, the more likely it becomes to fall victim to insects, which would inevitably ruin the harvest..in most cases. However, for Bai Hao, it is not only tolerated that the bush is attacked – it is in fact exactly what the producers want! When the plant recognises it is being bitten by a certain type of insect, the leafhopper, it tries to protect itself by releasing chemical compounds that not only scare away its assailant but also add unique, muscatel notes to the leaf. Consequently, Bai Hao oolongs are known and cherished for its boozy, honey-like and citrusy aromas.
Oolong tea – brewing
Hopefully by now I succeeded at convincing you to give oolongs a try – however, before we dive into brewing fun, let's learn a thing or two about the process. Great news – oolongs love high temperatures, so fear not if there is no fancy thermometer around – 95 degree water will be an ideal starting point. As I've mentioned before, this tea is made from a larger portion of the plant, thus it is suitable for gong fu style, where the leaves will gradually unravel with each brew. Leaf to water ratio depends on your preference, however as a rule of thumb, I generally recommend starting with 5-6 grams per 100 ml for roughly 30 seconds.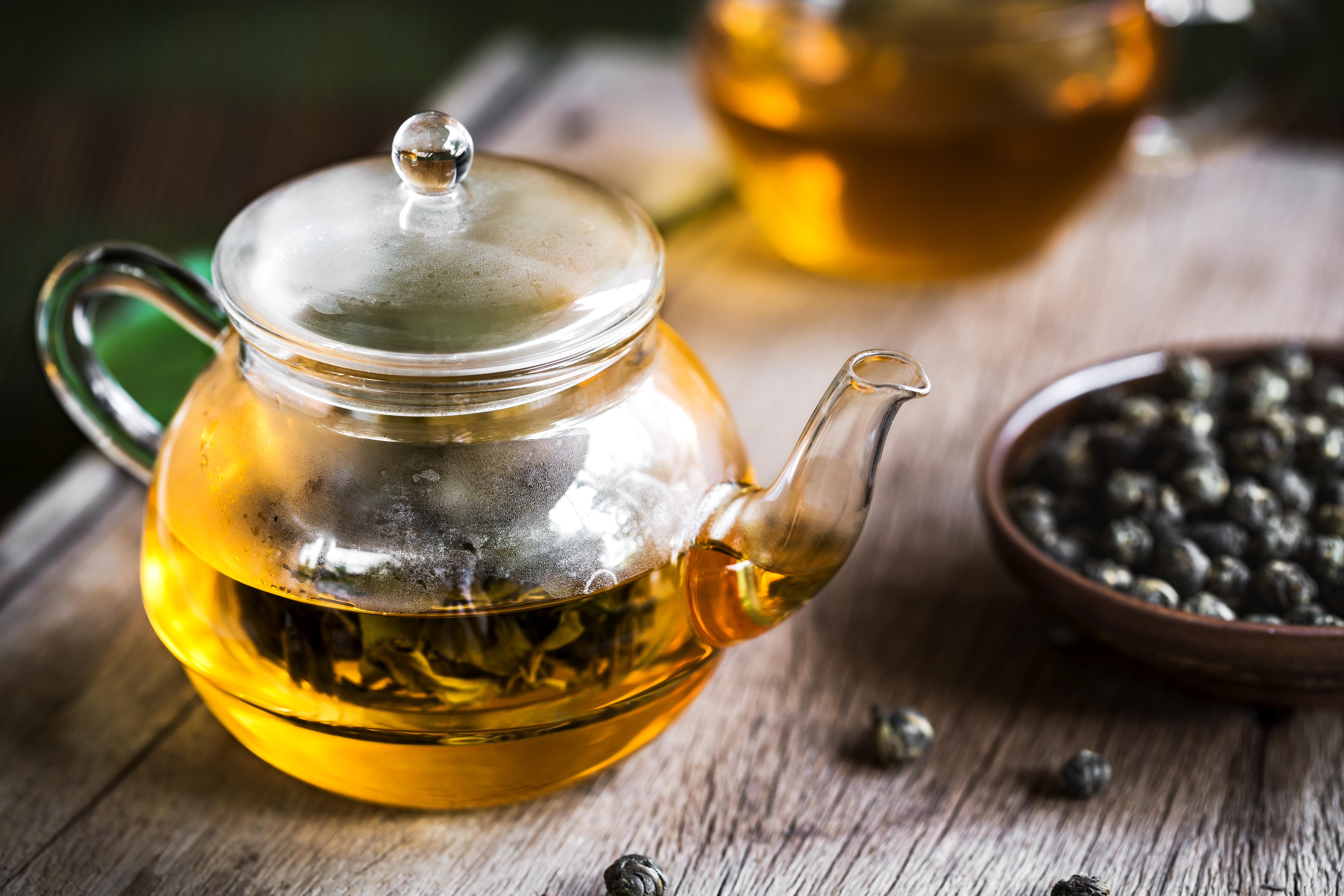 Oolongs are truly my favourite teas of all time – not only due to the abundance of flavours they offer, but also because they laid foundation to my passion. Trying Milky oolong for the first time many years ago opened my eyes to the whole world of specialty tea, its creativity and potential. For decades we have been appreciating the intricacies of wine, learning how a simple manipulation of certain variables (cultivar, origin, processing) can affect the final outcome – flavour –  in a myriad of ways. Only recently have we started to apply this knowledge to coffee, and I believe tea connoisseurs will follow this lead, now that tea is becoming increasingly recognised as a non-alcoholic alternative to wine in food pairing. This is however a topic for a separate article – for now, I shall leave you to take the next step in our tea journey – who knows, perhaps you're one oolong away from finding your new favourite brew?