We hear a lot about the quality of beans, putting money aside for the Comandante, buying the best possible espresso machine and a grinder producing a higher extraction. Today, we are going to focus on grinders. They are the most important part of your equipment and their cleanliness is going to be crucial both for making espresso and using alternative brewing methods! How often should you clean the grinder? And how to do it? Chemically or perhaps mechanically? Let's check this out!
Grind wisely…
It is important to always use good coffee! High quality coffee beans before the second crack will be far less damaging to the burrs. Using them will result in fewer oils appearing on the coffee surface. Such coffees are also slightly thicker, which leads to a more even grind and less coffee fines being left inside the grinder. 
Manual and automatic grinders are built very much alike; in order to clean the manual one, you usually remove the burrs by screwing off the lower burr, which is done by turning the grind adjustment screw to the coarsest setting.  The same applies to automatic grinders, but in their case it's usually the upper burr that is removable, regardless of the motor.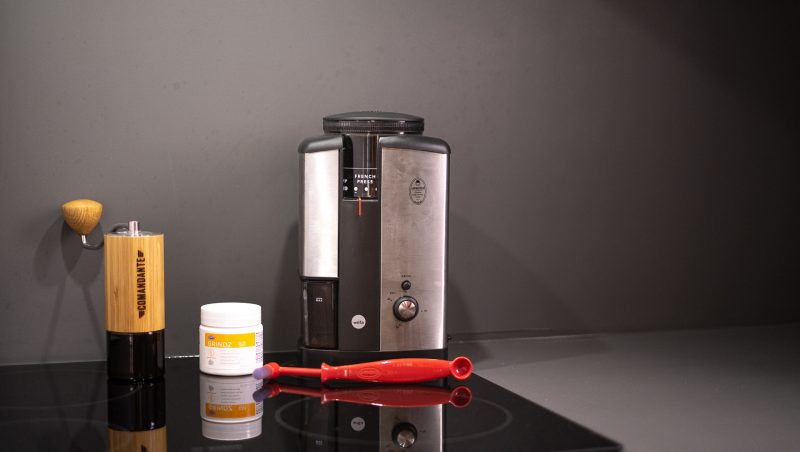 Clean it regularly!
It is easiest to dust the grinder when you are already hoovering.  If you have avoided this chore up to now, you can add the following argument to your pros: the fact that your coffee will be tastier and… hehe… cleaner!  It is worthwhile to do this sort of simple mechanical cleaning with a hoover once per week. Let's remember that a vacuum cleaner won't clean out everything. One per month, after grinding all coffee from coffee bag, it is worthwhile to take a 'deeper' look into the grinder.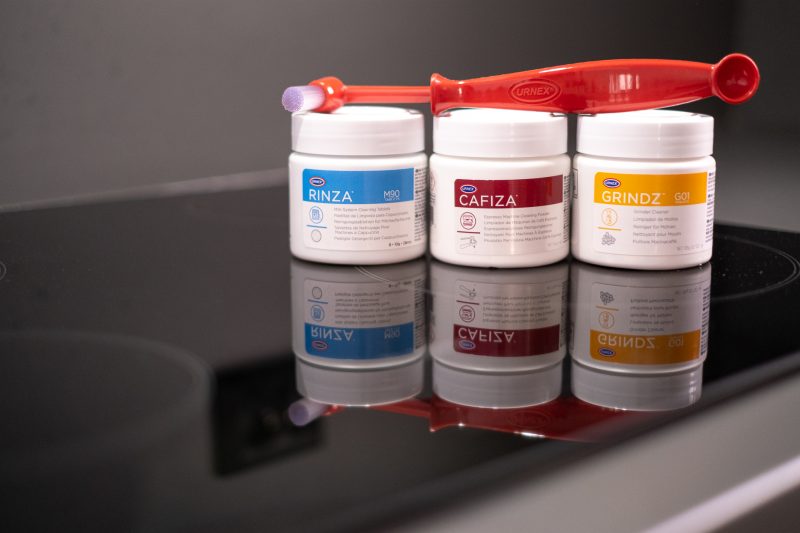 Or even more regularly…
There are many ways to clean your grinding equipment 'deeper'. First of them is to use coffee grinder cleaning tablets such as Urnex Grindz. Due to their unique formula they attract like a magnet most residues and oils.  We can enjoy drinking a cleaner brew quickly and without having to take the grinder apart. Second method consists in getting to the heart of the grinder – the burrs – mechanically. 
Here is how you clean the grinder step by step: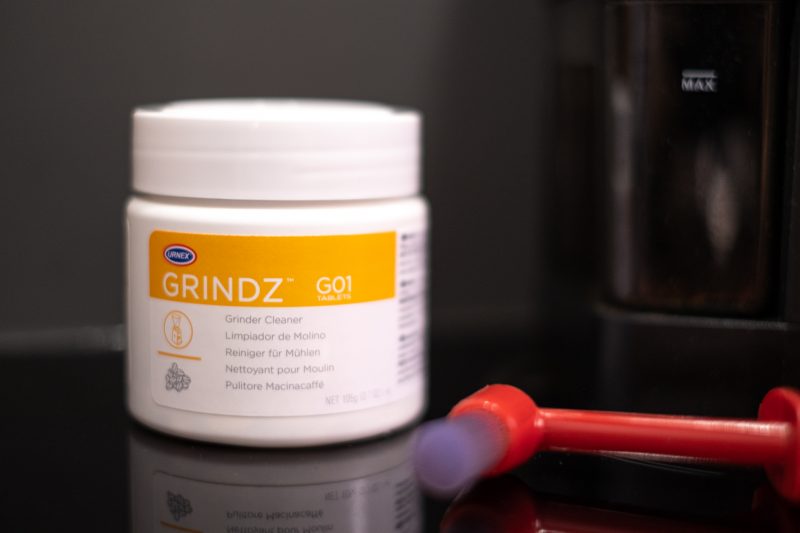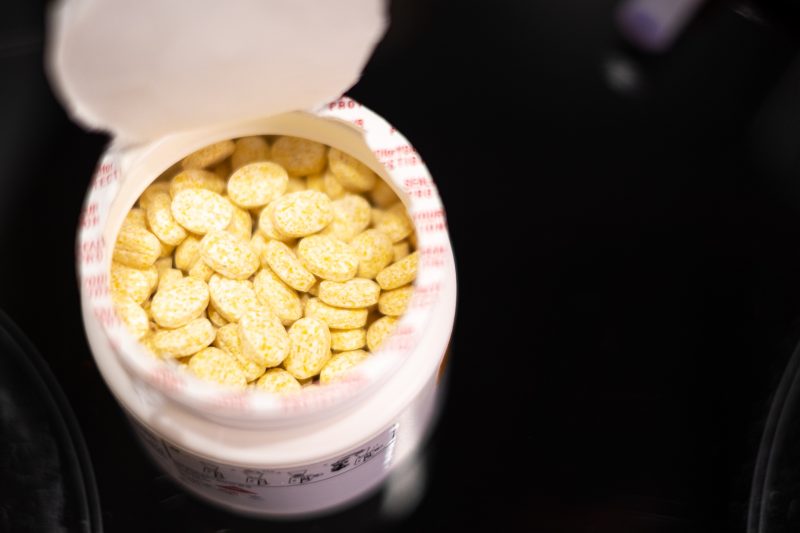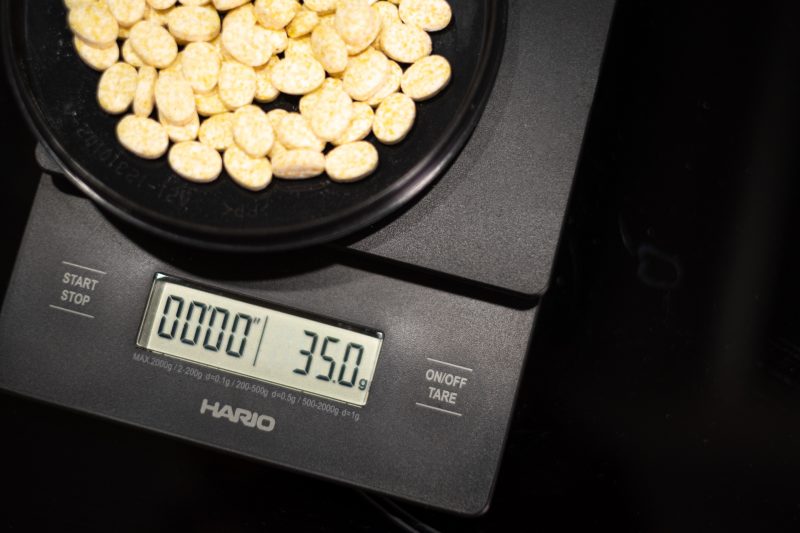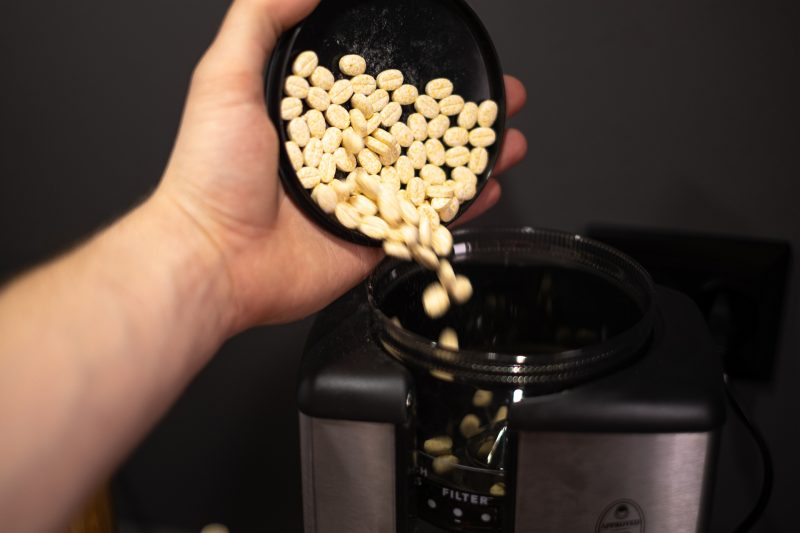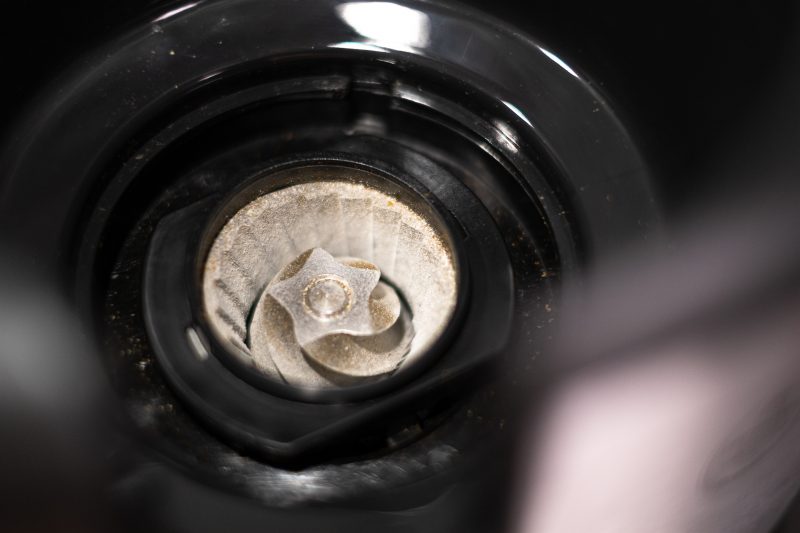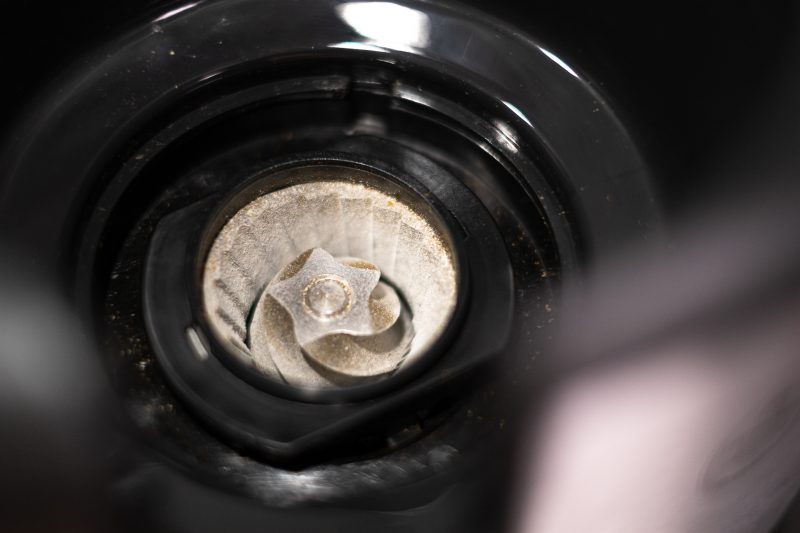 Clean it very thoroughly!
Even if you haven't ground poor quality beans and your grinder has been taken care of, after a while you will still need to get to the core of the grinder and clean the burrs mechanically. For most grinders, you should use the coarsest possible grind setting (even beyond the scale). By removing the hopper you get access to the burrs. After doing that, you need to find a brush and a toothpick and get down to action! Let's bear in mind that in order not to scratch the metal surface, it is best to use a soft brush and a wooden toothpick.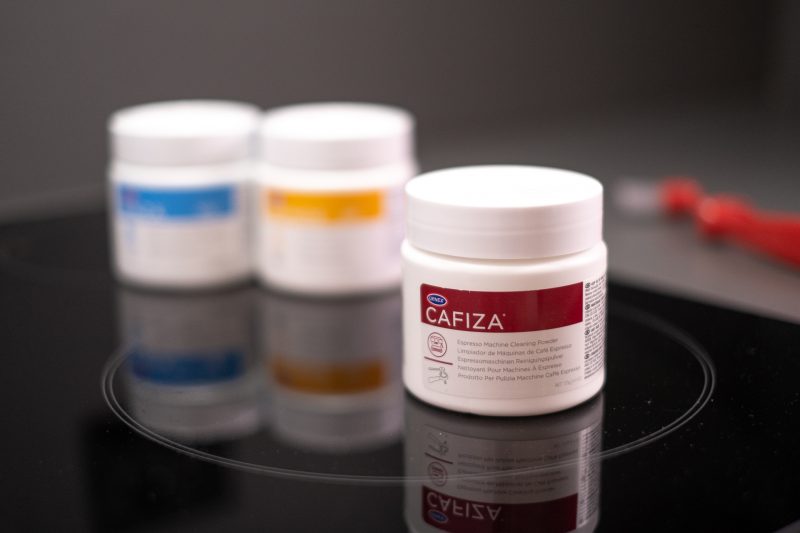 If you feel that the burrs aren't dry, but leave an oily residue on your fingers instead, don't hesitate to use some espresso machine cleaning powder like the Urnex Cafiza! Half a teaspoon of the Cafiza, some hot water and a thorough brushing of the burrs will almost bring them to their pristine state! Just remember to rinse the remains of the Cafiza very thoroughly out of the burrs and then dry them very thoroughly with a paper towel.
After assembling the grinder, it is recommended to grind a portion of coffee. Thanks to that, the chemical residues that you may have overlooked won't spoil the taste of your next coffee.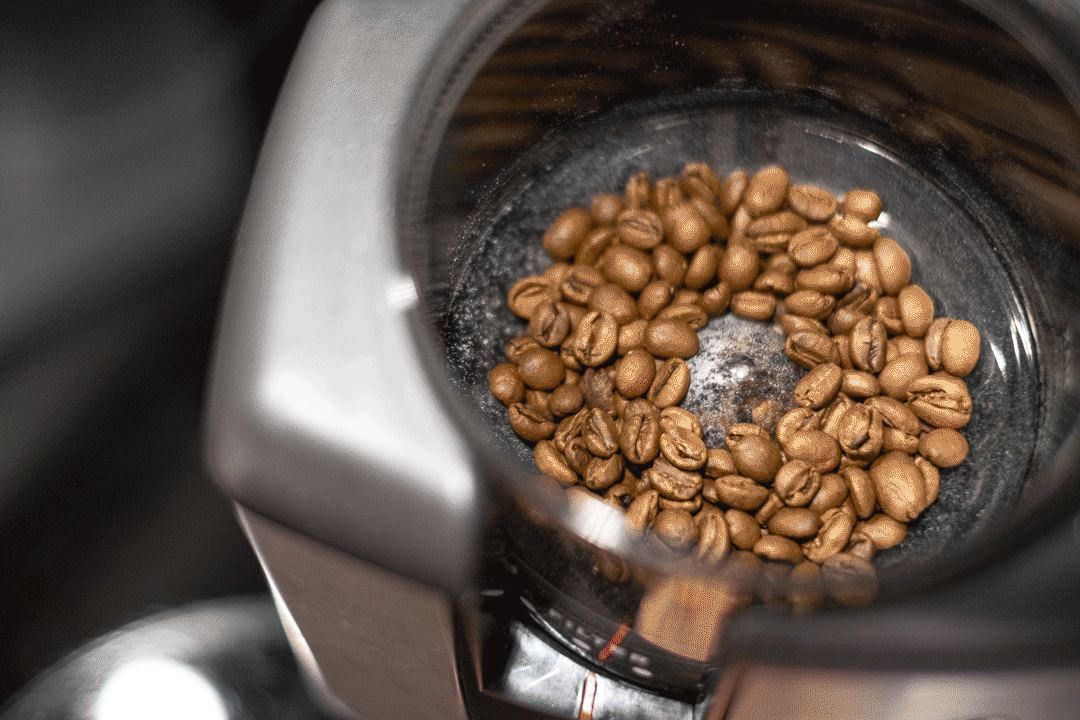 Enjoy! 
James Hoffmann once said: 'Your espresso machine is never too clean.' Let's remember that the same can be said about your grinder: it is never too clean! Regular maintenance improves the taste of brew and increases the lifespan of the burrs. Let's take care of our burrs now, they wear out so fast…