Some accessories are beautiful and stylish, others are very practical and functional. Products rarely combine both of these features. The Fellow brand proves that it is actually possible – they offer a modern, practical design that is elegant, minimalist and eye-catching. The American brand has been delighting us with its coffee products for almost ten years. How did it all start, and what's so unique about the Fellow start-up?
Fellow brand has been created by Jake Miller, an American marketing specialist. During his MBA studies at Stanford Graduate School of Business, Miller signed up for a class called Launchpad whose curriculum objective was to get from the idea to the product in just three months. His first Duo Coffee Steeper device was actually a school project. After a few months of preparation, many prototypes later, the product was launched on Kickstarter and, as the story goes in the US, it soon attracted much attention. 
To clarify, Kickstarter is a crowdfunding platform which raises funds to finance various types of projects. The principle of operation is quite simple. If you own an American company and come up with some innovation, you can submit your idea. You create an account, fill out the form, present your product and encourage investors to put in a few dollars for implementation. For his project Miller collected almost 200,000 dollars in 30 days. With the money he founded the Fellow company. He describes it as a start-up that want to help amateurs and professional baristas to brew the perfect coffee at home.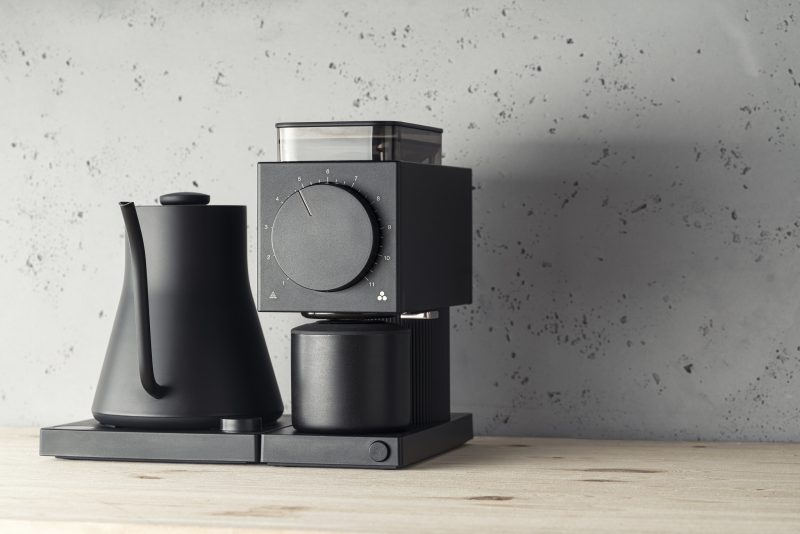 What distinguishes the brand?
Fellow is a relatively young company, but their products have already been acknowledged by international magazines, including Forbes and NY Times, all thanks to useful and designer projects. 
The brand prides itself on matching the form and function of intuitive designs for the baristas at all levels of their skills. Fellow's online store was launched in 2017 along with a blog to not only sell accessories but also help customers learn how to use them properly. As the owners explain, the brand aims to combine beauty and efficiency, and it goes without saying that they are doing fantastic – as proved by multiple awards (or the fact that you can spot the Fellow kettle in Kim Kardashian's home).  
Fellow is developing at a dizzying pace – since the first campaign, the portfolio has featured over 20 intuitively designed products sold in over 50 countries – also in Poland. The company is constantly developing new designs to best meet the needs of consumers. All Fellow products are designed in the United States – San Francisco, to be precise – and are made by partners in Taiwan, Hong Kong, South Korea and China.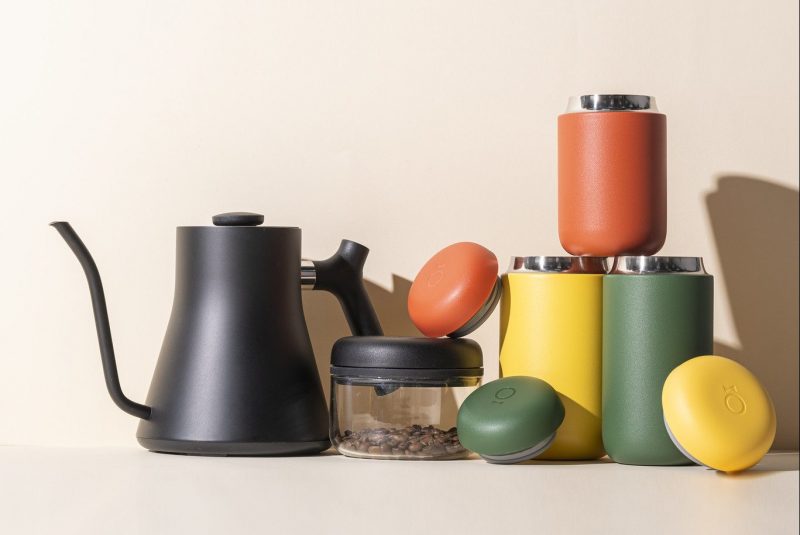 Fellow changes not only the look of your kitchen, but also the entire coffee market!
You can say that the Fellow brand has revolutionized the coffee products market. It has created a beautiful, precisely refined set of tools adapted to each stage of the coffee brewing process. Everything from heating the water and grinding the beans to pouring water over the coffee and drinking the brew. Fellow Stagg kettles have precision spouts and weighted handles that give you a steady, controlled stream of water. Atoms Vacuum Canister coffee packs come with a vacuum seal which extends the freshness of the coffee beans, and the cups have the perfect shape to create the most complex latte art. You cannot forget about the Fellow Carter thermal mugs with a record-breaking temperature holding time, and the company's greatest success, the Fellow Ode grinder.
With Ode you can recreate the quality of coffee ground in specialized coffee grinders at your own home. At the heart of the grinder there are flat burrs with a large diameter of 64 mm. The machine offers 31 grind settings to make every coffee dream of a home barista come true. The latest 1.1 version has been improved with noise reduction, which makes the coffee grinding almost silent! The grinder is intended for alternative brewing methods and has been designed to be intuitive and aesthetic, and to satisfy anyone interested in making the perfect cup of coffee at home.
What's the novelty we've found so unique?
The approach at Fellow is that you should never choose between aesthetics and functionality. Each product is made with that motto in mind! The accessories of the American producer represent an almost perfect balance of form and function. The principle also applies to their latest device, now available at Coffedesk, which is the Fellow Shimmy Coffee Sifter. It's the perfect way to make your coffee taste even better! You will love it, if your grinder does not grind evenly. This simple tool filters out all coffee particles under 200 microns, allowing for even extraction during the brewing process for better flavor. 
In times of quick and easy solutions, it is harder and harder to find a good product that is both functional and aesthetic, and also, the production of which won't cause much damage to the environment. All these needs have been met by the American start-up Fellow, which started out on a crowdfunding platform and showcased coffee devices which combined amazing design with a deep love for coffee. Their offer includes comprehensive accessories that will not only please your eye in the morning when you pour water over your dripper, but will also bring = the taste of your coffee to the next level!