Green tea is rather mysterious – on one hand it is extremely popular, on the other – very demanding, difficult to brew and easy to overextract. It is probably why flavoured green teas have become a hit – however, this time we go back to the roots – here's a short guide for all you green tea newbies out there.
I am writing these words sitting in slightly dodgy coffeeshop in the North of England, that incidentally is also one of the best coffee spots in the country. Now that I've worked as a barista for a while now, I realized that while there are no differences in how specialty coffee is approached, the way we and Brits brew tea is dramatically different. It is almost as if tea has become an unofficial national beverage – each country has its own rules.
Is there any wiggle room for specialty tea? Although the classics hold a special place in our hearts, sometimes it's worth taking that extra step and dedicating time and effort to what we are brewing – let us start with green tea.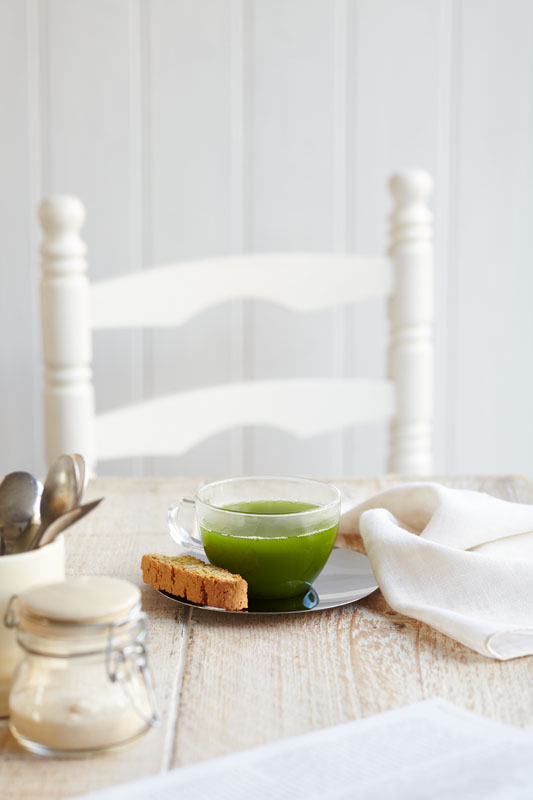 As you (probably) already know, each type of tea comes from the same plant – the difference lies in the level of oxidation. While there are varieties of Camellia sinensis better suited for white tea, as an example, in theory all types can be made from the same plant.
Green tea originates from China and currently is grown all over Asia; however, it is still China and Japan that dominate the green tea market. Each country has worked out its unique way of processing the leaf, which allows us to experience a plethora of flavours – fruity Long Jing, Sejak with its characteristic green notes, Japanese Hojicha and its flavor of thick, caramel soy sauce.
China
The difference between Chinese green tea and the tea produced in other countries lies in the way the oxidiation of the leaf is inhibited. After picking, leaves are left to wither for a few hours and then pan-fried.
There are various types of Chinese green tea available on the market, of which the most popular are: LongJing, Bi LuoChun, Mao Feng, Bai Cha, Gunpowder, to name a few.
LongJing (Dragonwell)
One of the classics. Leaves are long and flat, slightly yellow and give out bright, fruity flavours. Original LongJing must come from Zhejiang province, otherwise it is considered a fake.
Bi LuoChun
Another classic – its name comes from snail-like shape of the leaves. The flavours are slightly different to LongJing, more floral and vegetal.
Mao Feng
This tea originates from Anhui province and is considered the most delicate among Chinese teas, with slightly savory notes. Unlike other teas, there is no specific shape given to the leaves of Mao Feng, which results in rather "freestyle" sort of appearance.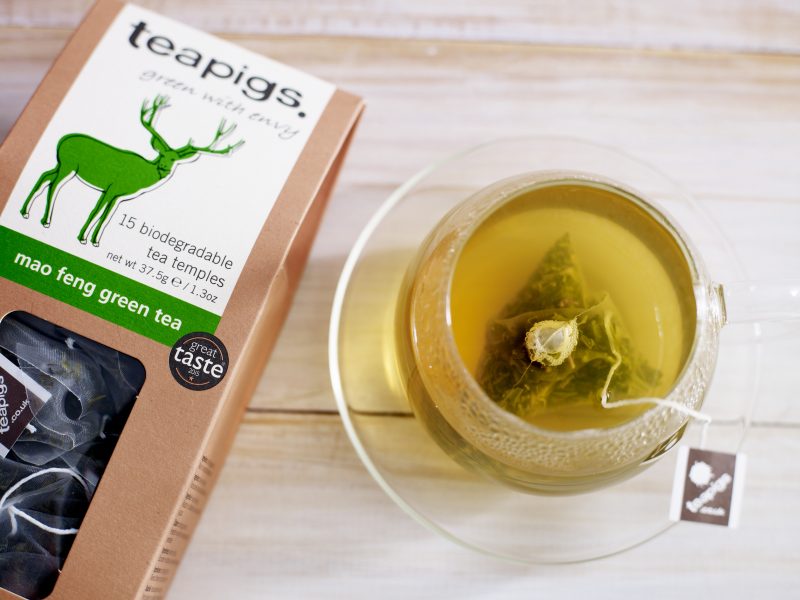 Tea grown all over China, its name stems from unusual shape of the leaves that reminds gunpowder. Easy drinking, fruity, ideal day-to-day tea.
Japan
Similarly to Chinese green tea, Japanese tea is made from leaves where oxidation was stopped very early on; however, instead of panfrying, the leaves are steamed, which results in much fresher, vegetal notes and hints of umami. Japanese green teas are my favourite – it is fascinating how various flavours one can achieve through simple manipulation of growing and processing conditions.
Sencha
Undoubtedly Japanese classic, mounting to 80% of overall tea production in Japan. Sencha is produced from leaves picked between April and May. Later pickings will be used to produce bancha. Sencha is delicate, with slightly grassy and vegetal notes, characteristic for all Japanese teas.
Gyokuro
One of the most unusual teas available on the market – it is said that Gyokuro should not be drunk every day, but treated as an experience and cherished. Tea bushes used to produce Gyokuro are shaded for three weeks prior to picking, which contributes to increased chlorophyll levels present in leaves. How does it affect the flavor? Expect meaty, umami notes with hints of chicken broth, round body and rich mouthfeel.
Matcha
Ask a random person about Matcha and they'll tell you it's powdered green tea. This is only partially true; indeed, it is sold in powder form, but you cannot powder Sencha into Matcha. Similarly to Gyokuro, the bushes used to produce Matcha are shaded before picking – sometimes as high as 90%. This is performed in order to obtain that characteristic, fifth taste – umami. If you only just started drinking loose leaf tea, experiencing umami on your palate may come as a shock – I do recommend trying Matcha nonetheless, as it exemplifies fascinating creativity of the producers.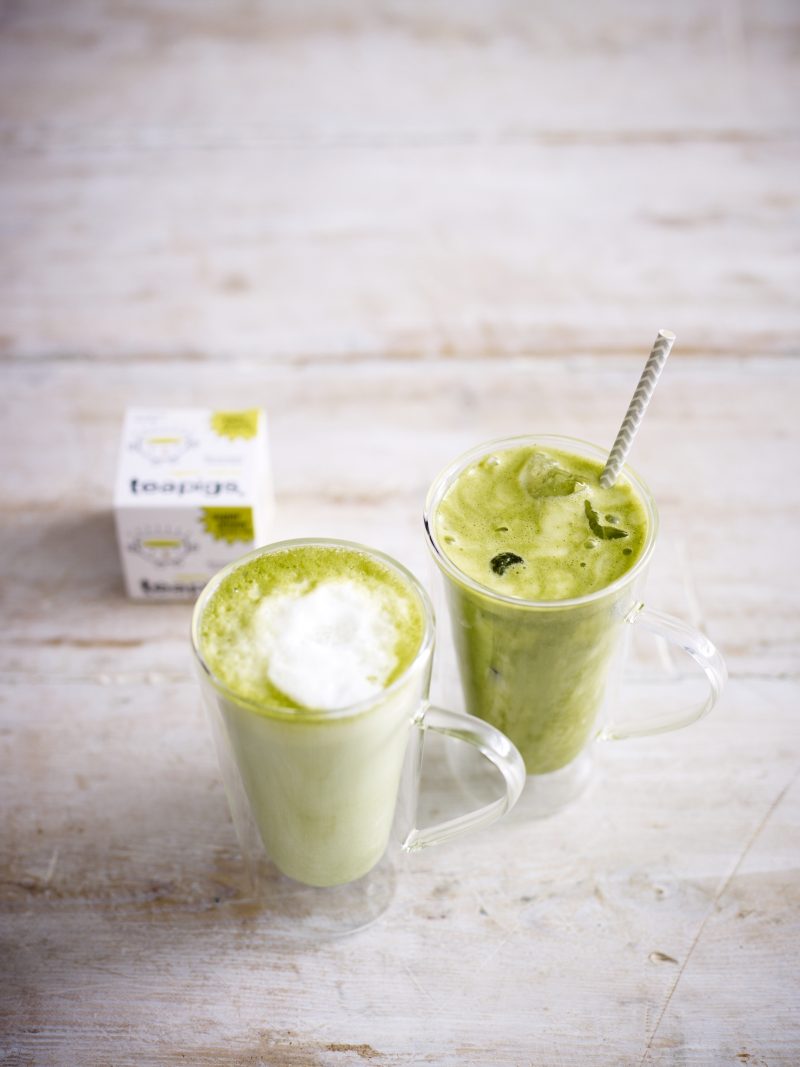 Hojicha
It is worth to mention Hojicha for a variety of reasons – firstly, it is not remotely as popular or valued as other teas, but its flavor is drastically different and captures attention. Hojicha is produced from roasted Bancha, which is why it is incorrectly considered lower quality tea. However, that additional step in processing the leaf introduces fascinating flavours of caramel and soy sauce; it stands out from other Japanese teas and as such is worth trying.
Genmaicha
Another unusual Japanese tea produced form Sencha or Bancha and popped brown rice – hence its other name: Popcorn Tea. It is often said that Genmaicha was drunk by the poor, who could not afford tea and mixed it with rice for more volume. Nowadays Genmaicha is valued for its unusual, nutty flavor and sweetness.
As you can see, green teas offer a plethora of sensory experiences – from fruity Long Jing to brothy Gyokuro. The creativity used in processing of the leaf has no limits and should be appreciated – I highly recommend trying out new flavours and finding your favourites!
Sources:
https://tea-drunk.com/tea-fundamentals-green-tea
https://sevencups.com/learn-about-tea/green-tea/
https://meileaf.com/article/japanese-vs-chinese-green-tea/
https://www.chinahighlights.com/travelguide/chinese-tea/green-tea.htm