Wow – what interesting times we live in! Although this unexpected self-isolation has thwarted our spring plans, we can nonetheless enjoy the gorgeous weather (albeit from indoors) and master the art of tea and coffee brewing in the quiet of our den.
Although present situation undoubtedly presents a challenge in a variety of ways, we can still look for a silver lining – such as the fact that we finally have the time and opportunity to work on refining our home barista skills. The knowledge we will gain now will repay in the future, making us  better informed and aware customers – and who knows, perhaps become a newly discovered passion?
We have learnt quite a bit about teas already – where they originate from, what the difference between a green tea and an oolong is and how to brew Matcha. Today we shall inspect the one that is most favoured, beloved, and yet a true enigma – black tea 🙂
This type of tea is produced from almost fully oxidised leaves of Camellia Sinensis sinensis (90-95%). After picking they are exposed to a variety of techniques that are intended to damage their structure and trigger oxidation. Interestingly, in China black tea is in fact referred to as "red" due to the colour of the liquor, contrary to Europe, where red tea is often reserved for pu erhs and rooibos.
Black tea originates from Asia – mostly China, India, Sri Lanka, Taiwan and Korea (although I have recently tasted a surprisingly flavourful brew made from leaves grown in Georgia).
Brewing and flavour
Brewing is incredibly simple – as always, I encourage you to try the Chinese method (high leaf to water ratio) and start with 5-6 grams of leaves per 100 ml of water. Black tea loves high temperatures, so fear not – close to boiling point (around 95 degrees) is absolutely allowed and will not cause your brew to be over extracted.
The well-ascertained popularity of black tea has its pros and cons – we have become accustomed to its taste and low quality of many blends that are available on the market means very few realise how flavoursome it can be. This tea is not for the faint of heart – rich and vivid aromas, with complex sweetness and notes of cocoa, dried fruits, honeydew honey and spices.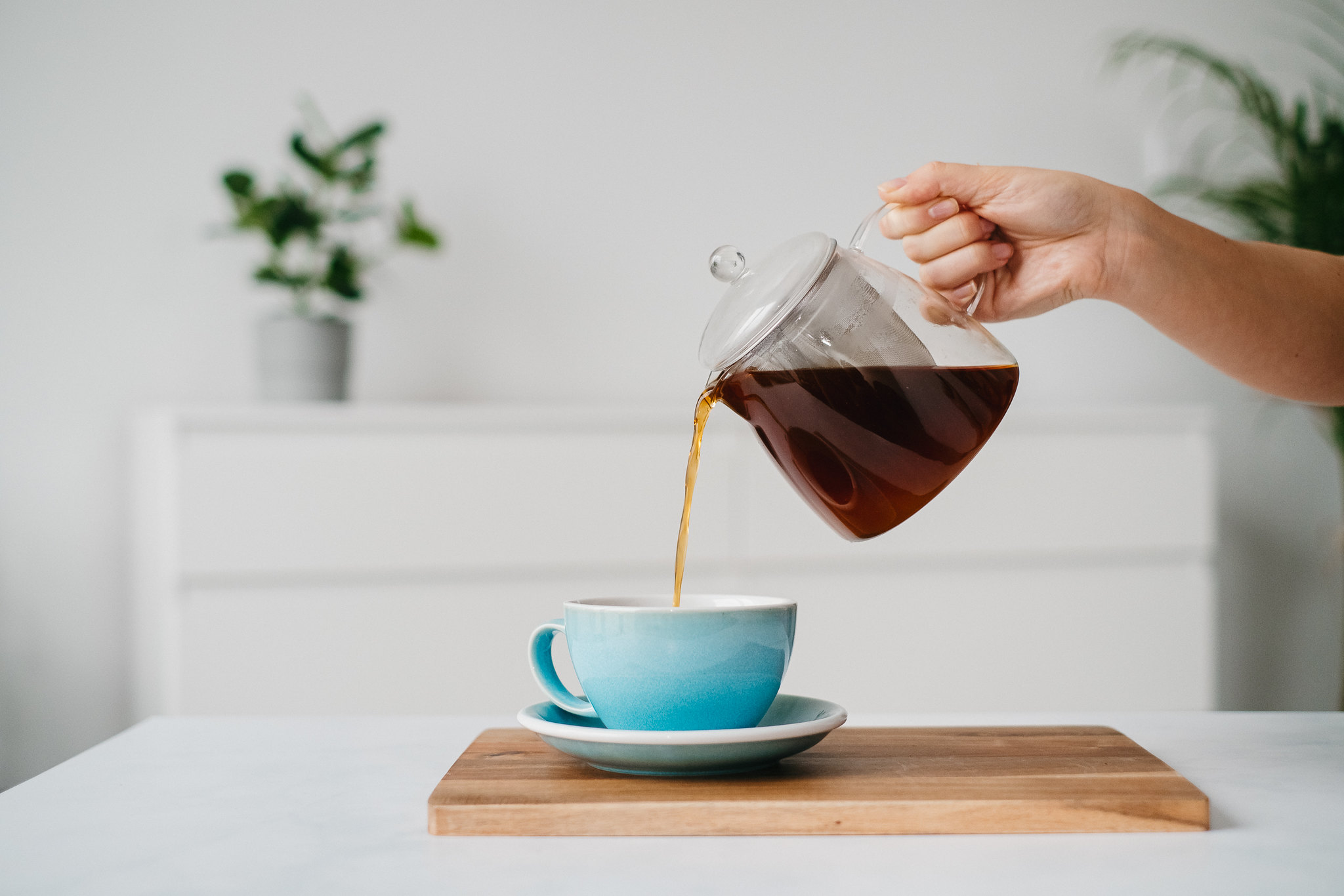 Black tea types
English Breakfast
There is truly an abundance of black teas out there, each of them unique and special in its own way. The ones we sip on every day are predominantly blends of leaves from various Asian countries, created in a way that accommodates addition of milk or honey, and even the time of day the tea is likely to be consumed! An ideal example would be English Breakfast, a blend of Kenyan, Indian and Sri Lankan leaves. The recipe and ratios vary between producers but the goal remains the same – a rich, aromatic brew that will complement a hearty English Breakfast. On the other hand, Afternoon Tea will be more delicate and suitable for dessert.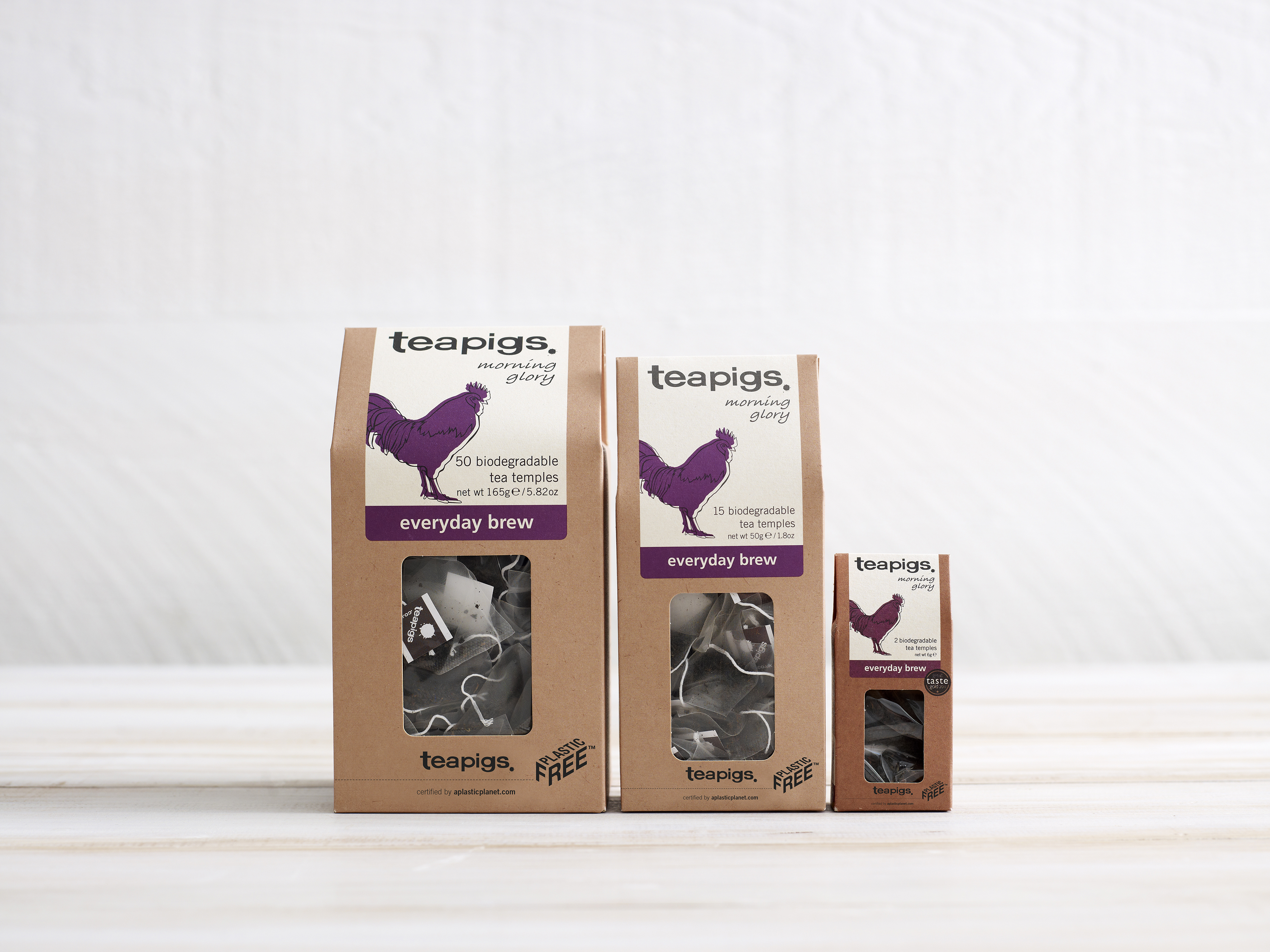 Earl Grey
Another popular and highly regarded blend is Earl Grey – black tea flavoured with bergamot oil. Originally made from Chinese tea, the producers began to fuse several types of leaves (i.e.Indian) so as to achieve a richer, fuller taste that will not be overpowered by milk or cream.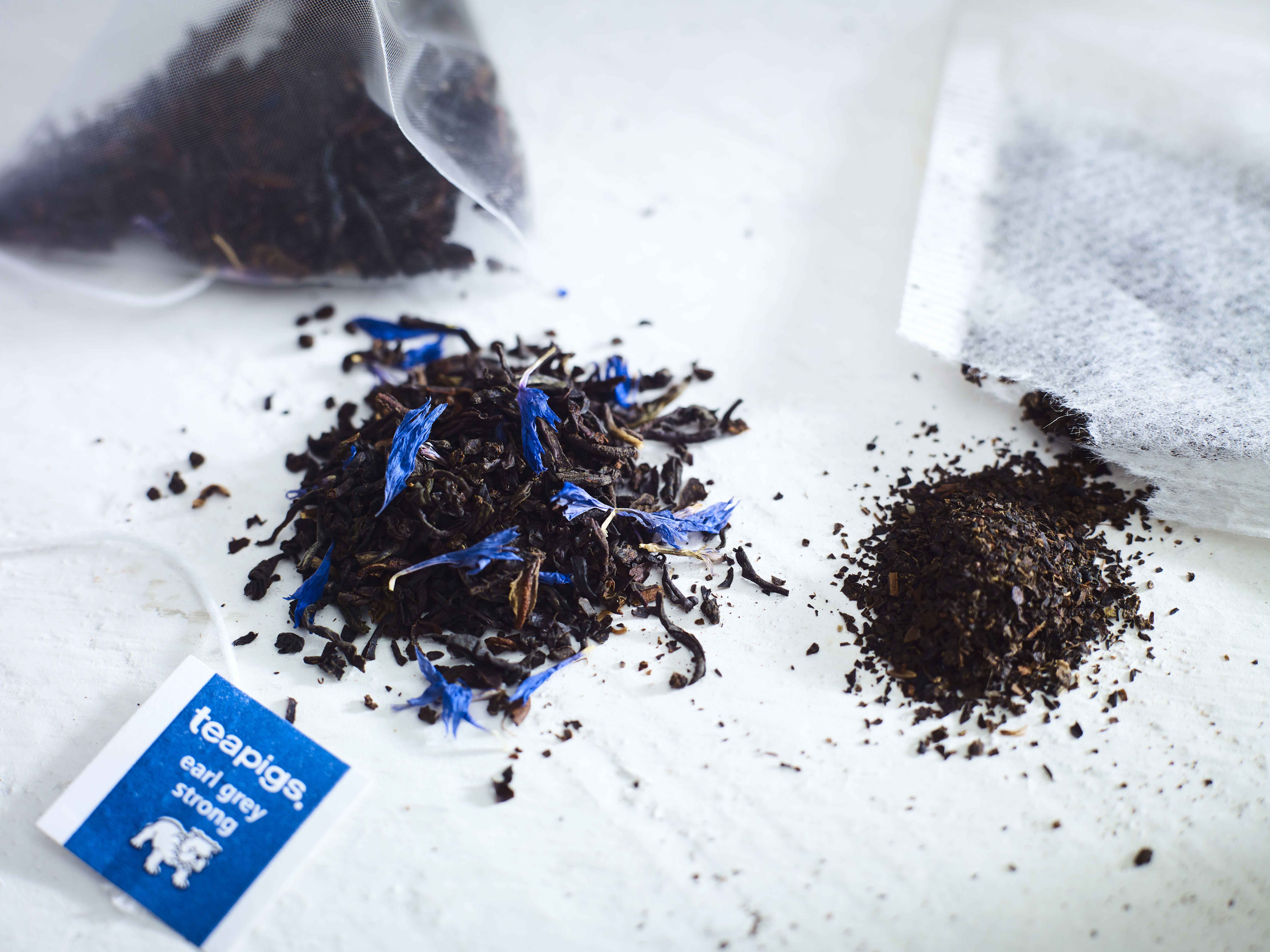 As it often happens with classics, the characteristic aroma of Earl Grey is continuously being reinvented by tea manufacturers who introduce progressively unconventional products: bergamot flavoured white tea, lime infused Mrs Grey and my personal favourite – Brave New Earl from Paper&Tea. Aside from the traditional bergamot oil you'll find ingredients inspired by the ultimate English classic, G&T – juniper berries and jasmine flowers. What you are graced with is a delicious and well-balanced combination of acidity and expressive notes of juniper and tea.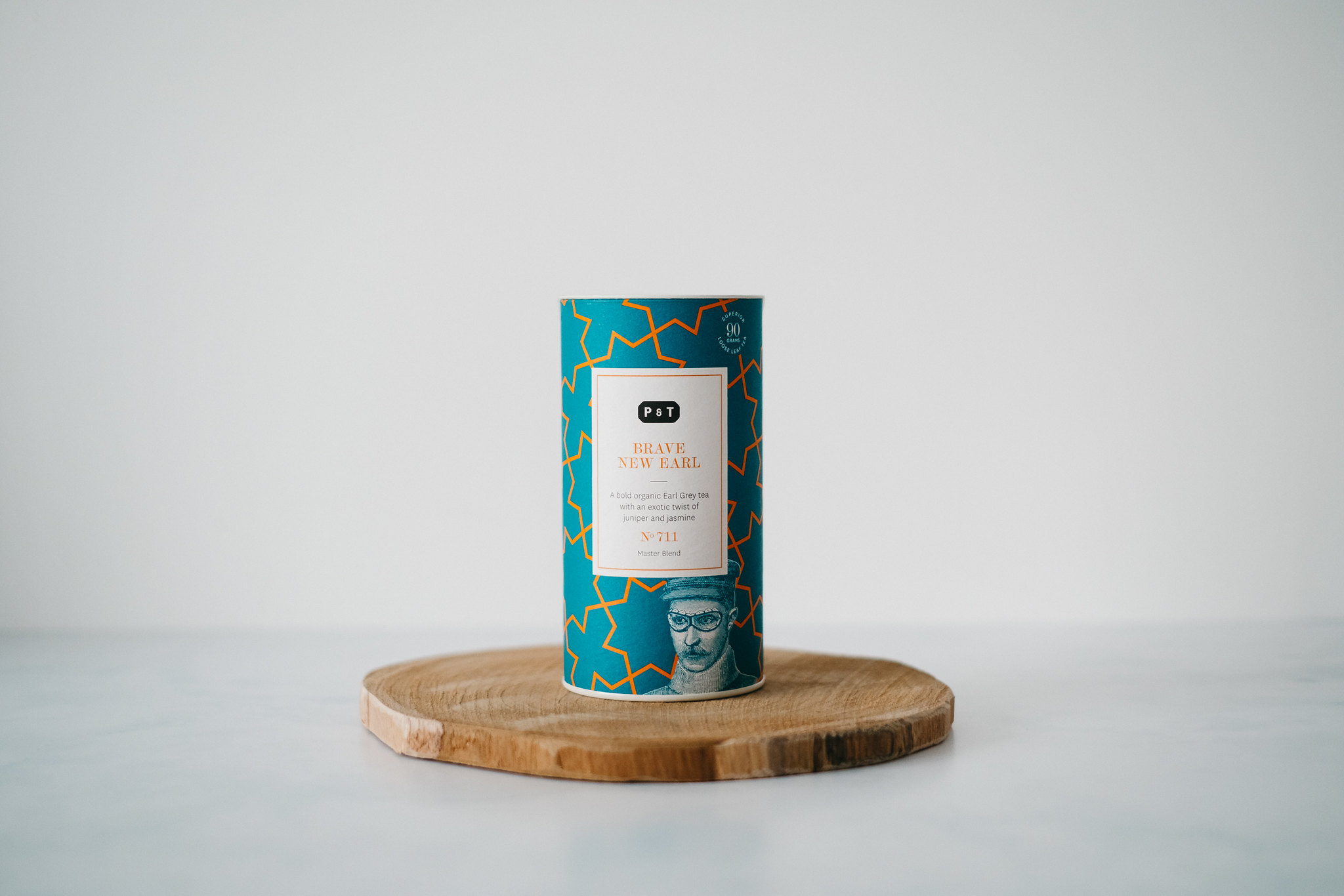 Chai
Continuing down the path of unusual flavours, here is another one – chai, a tea beverage made with warm milk and spices. The boldness of black tea makes it ideal for tea based concoctions as it will withstand and complement equally powerful ingredients, its bitterness providing a necessary balance for all things sweet and/or acidic. It is especially true for chai, where cinnamon, cloves, cardamom and other spices are accompanied by copious amounts of sugar and milk – in India, where this beverage is originally from, everyone tweaks the recipe in their own way, playing around with ingredients and proportions . Thankfully, tea producers made it easy for us and offer ready-to-drink chai blends – my favourite is from Teapigs, delicious with brown sugar and warm plant-based milk. Chai is meant to be decadent – rich, luscious, unapologetically sweet (feel free to substitute sugar with honey) and milky (I use vegan milk – oat or soya, alternatively thick coconut cream. Rice milk is not recommended due to watery texture).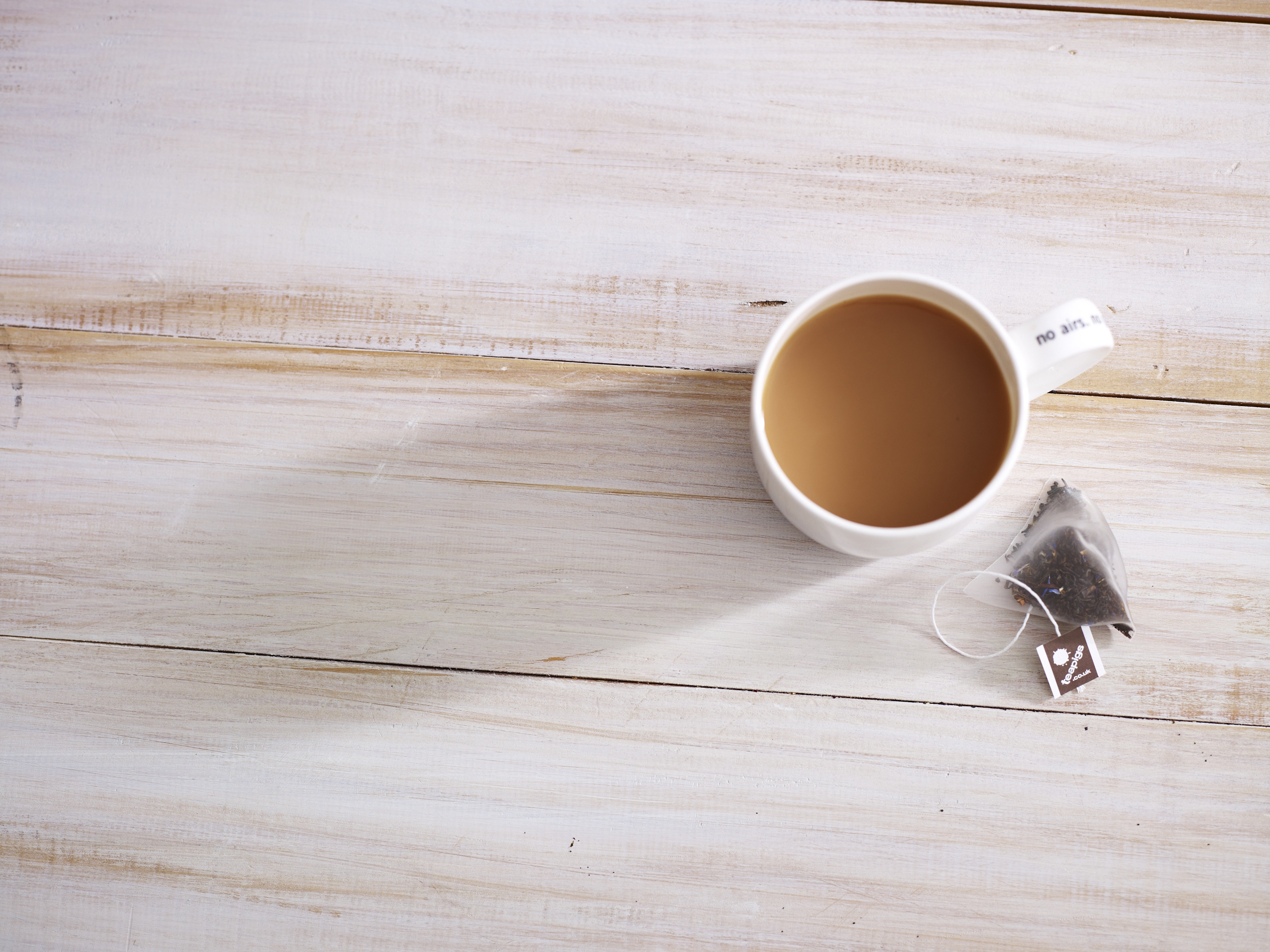 If culinary gymnastics are not your cup of tea (pun intended) and all you want is simply a taste of a good quality brew, Vintage Teas offers a series of six teas produced in various regions of Sri Lanka: Dimbula, Nuwara Eliya, Ruhuna, Sabaragamuwa, Uda Passellawa and Uva. Each tea exemplifies a slightly different sensory profile – similarly to single origin coffee. Although this market is undoubtedly a niche even among enthusiasts, comparative cuppings of beans from the same country are a standard – why not utilise this approach for tea drinking?
Lapsang Souchong
Last but not least is a true chef d'oeuvre – Lapsang Souchong, Chinese tea smoke-dried over fire. This process introduces a unique, whisky-like aroma to the leaves. It is unequivocally the most controversial among teas we have mentioned so far – nonetheless the creativity with which it is produced makes it worthy of mentioning. Not only that, but Lapsang Souchong truly is delicious, albeit very unusual. Give it a try – perhaps you'll find yourself enchanted by this quirky tea?
Black teas remain a mystery. On the one hand we can hardly go for a day without a cup, on the other – we can drink it for years and not know its true taste. It is thus worth expanding your horizons, trying the tea with and without additives, understanding the intricacies of different varieties, origins and processing. As we unexpectedly found ourselves taken away from the office, this moment can reveal a wonderful opportunity to dive in and become a black tea expert 🙂