Moccamaster is a filter coffee cert and always a good answer to the question: "Which filter coffee machine should I choose?" However, there are several versions of this device and each will work well in different conditions. Which then suits your needs best?
Why is Moccamaster a sure thing among filter coffee machines? Every single device is handmade in the Netherlands, and it will take you 4 to 6 minutes to prepare coffee at the ideal brewing temperature of 92 to 96°C. What's more, each Moccamaster is a small piece of art, which not only takes up little space in the kitchen, but also gives it a unique style and character.
Moccamaster is the perfect choice for enthusiasts of light and medium roast coffees, who appreciate efficient coffee brewing in the morning and at any other time of the day! 🙂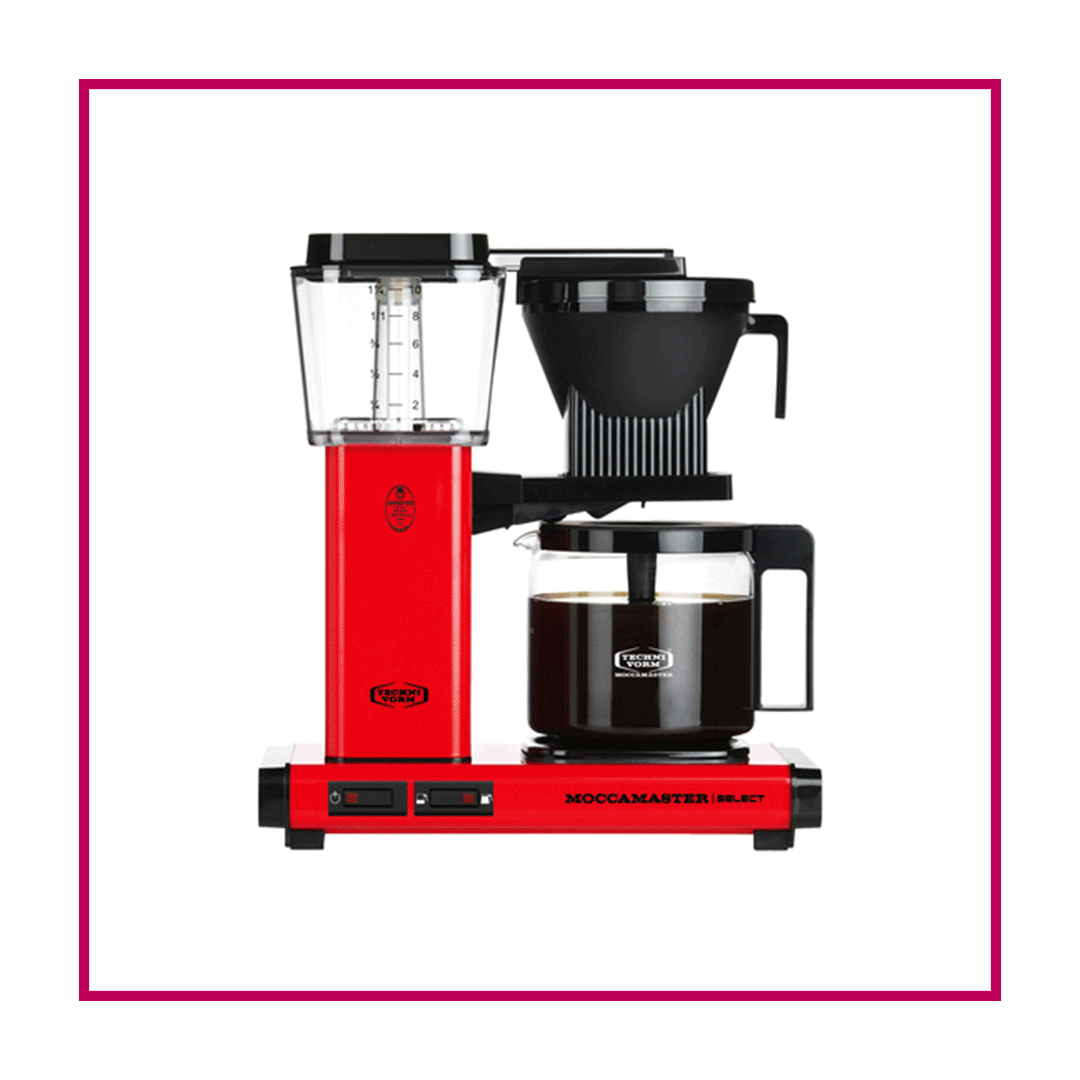 This is the most popular model of Moccamaster for home use, its design and functionality are appreciated by virtually everyone who owns it. Particularly important in the case of filter coffee machines is the fact that they are very easy to clean (it's enough to decalcify them once in a while), and thanks to a fairly simple design, breakdowns are very rare. With the Moccamaster Select, you can not only prepare up to 1.25l of coffee, but also the device looks great in any kitchen. It is available in almost every color that comes to your mind!
The Select models are slightly improved compared to their older sibling – the basic KBG model, for example:
It is possible to brew the whole or half of the jug. The machine offers a choice between brewing options for 10 (1.25l) or 6 cups (750 ml) of coffee.

A two-phase heating element and intelligent heating plate which warms up the jug during brewing and automatically changes the mode to maintaining temperature when the brewing process is complete.

Improved shower head for better water distribution.
What about the dimensions? The Moccamaster Select is 32 cm wide, 36 cm high and 17 cm deep. So that you don't need to pull out the measuring tape: 32 cm is about the same width as the MacBook Air 13. Quite compact, right? 🙂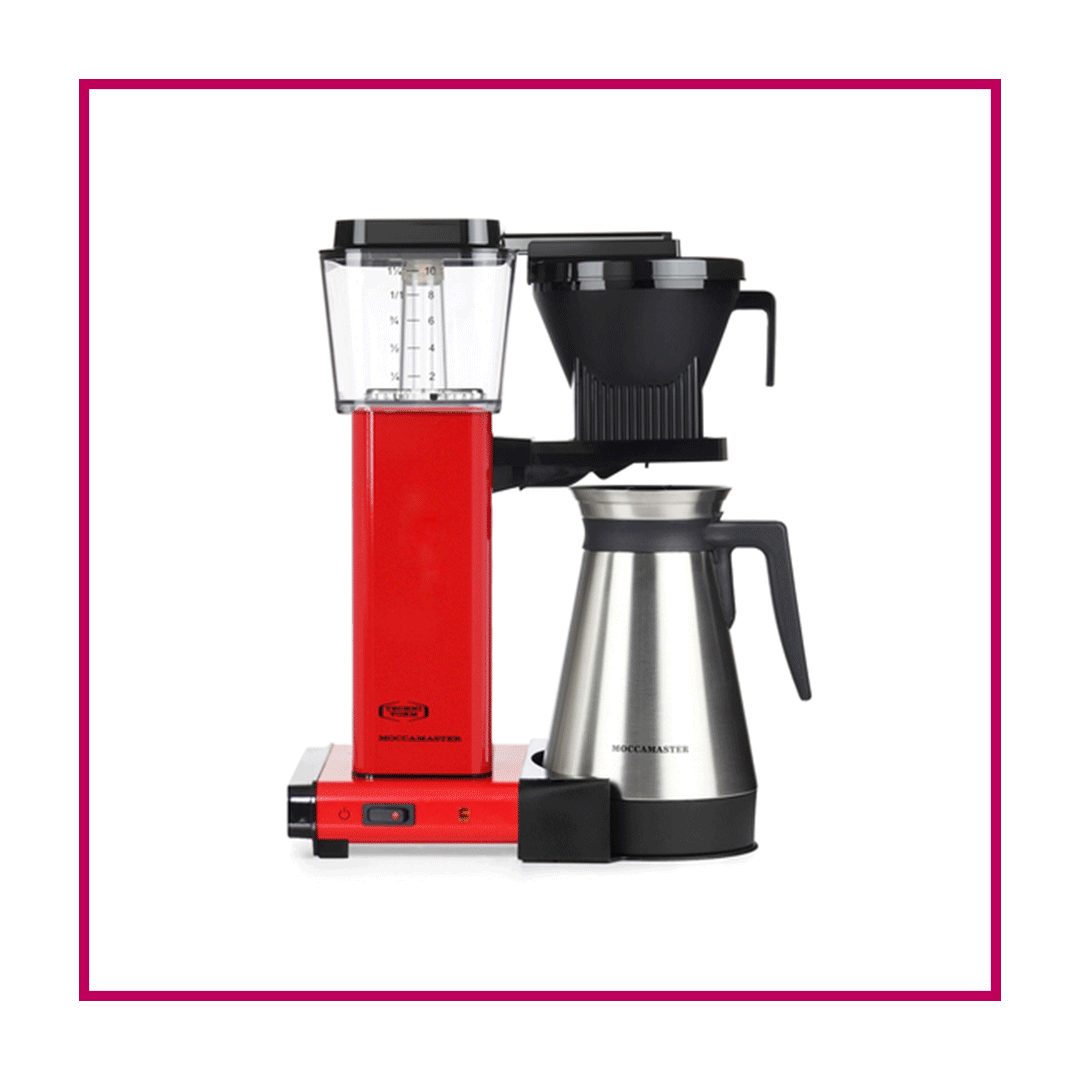 The advantage of the KBGT 741 model is its compact dimensions – it is slightly lower and narrower than the Select model. It also has a thermosjug, which maintains the temperature of the brew even when placed outside the heating plate. Just like with the Select model, you can brew up to 1.25l of coffee.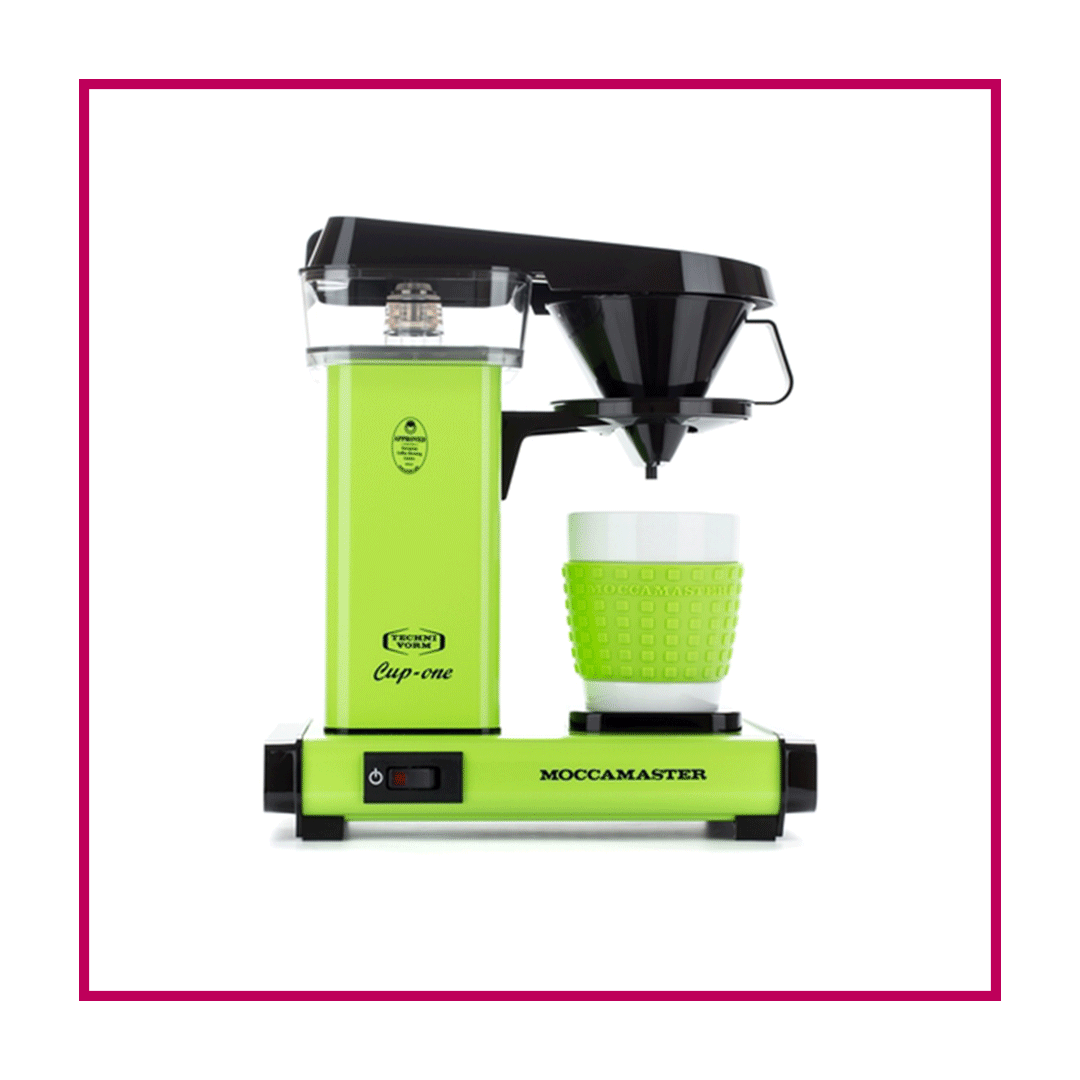 The cheapest and smallest of all Moccamasters – the Cup-One model is a compact filter coffee maker, with which you can prepare a single portion of coffee in just 4 minutes! The coffee machine comes with 2 porcelain mugs with a capacity of 300 ml.
Dimensions: width: 26 cm, height: 30 cm, depth: 17 cm.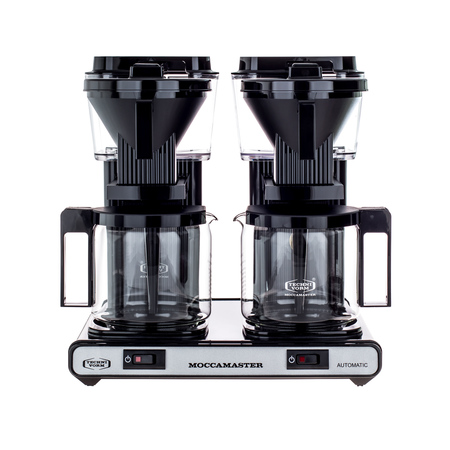 Moccamaster KBG 744 AO has two jugs with a capacity of 1.25l and two separate coffee making systems. Who will find it useful? Demanding coffee lovers with large families who want to prepare two different coffees at the same time. You have to take into account that this model will take up a bit more space in the kitchen, but it can also be used in small offices or eating places.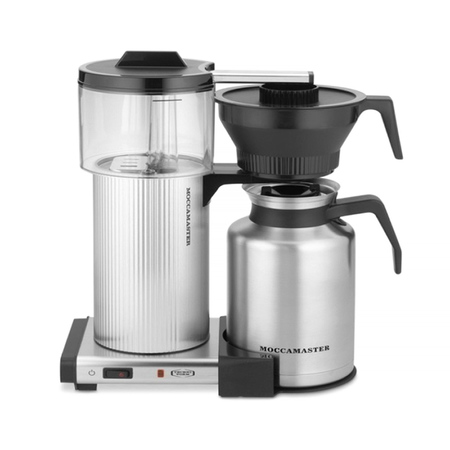 Although it may not be as beautiful and colorful as the classic, home version of this device, the Moccamaster CDT Grand is a filter coffee machine that can handle brewing the amounts of coffee for smaller offices or eating places. With it, you can prepare up to 1.8 liters of coffee at a time, and it will stay at the ideal drinking temperature for longer, thanks to a thermos that keeps it warm for up to an hour.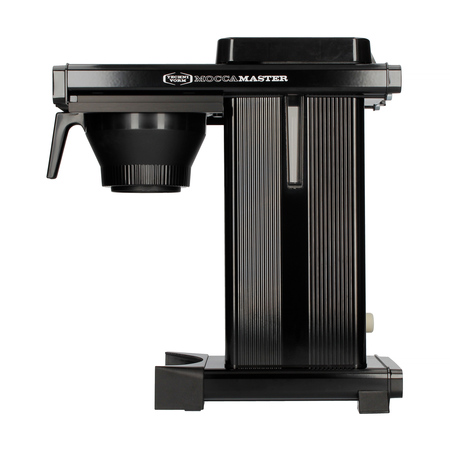 Moccamaster Thermoserve is the most efficient of all models of the filter coffee machines of this brand, so it is intended primarily for use in offices and eating places. With it, you can prepare up to 1.8 liters of coffee at a time and up to 15 liters of coffee per hour. This model also supports flat-bottom filters and you have to buy a jug or … jugs, depending on how much coffee you are planning to prepare! 😉