3
Hard Beans - Etiopia Chelchele
12,50 €
4
9,30 €
5
Hard Beans - Kenia Kamikaze Githiru AB
13,00 €
Online products
Hard Beans Coffee
Coffee
Tea
Yerba Mate
Sweets
Coffee Makers and Grinders
Accessories
Filters
Speciality coffee from Brazil, roasted by Hard Beans roastery from Poland, launched in cooperation with Coffeedesk.

Medium roast, perfect for espresso machines and moka pots. In the cup, you can expect the notes of nuts and nougat.
Package: 250 g
Roasting date: 15.10.2019

Country: Brazil
Region: Guaxupe, Minas Gerais
Variety: Catuai, Mundo Novo, Tupi, Rubi
Altitude: 1000 m a.s.l.
Process: Natural

| | |
| --- | --- |
| Brand: | Hard Beans |
| Package: | 250 g |
| Country of origin: | Brasil |
| Whole bean / Ground Coffee: | Whole bean |
| Arabica / Robusta: | 100% Arabica |
| Process: | Natural |
| Roast level: | medium |
| Brewing method: | Espresso |
| Manufacturer's name and address: | Hard Beans Coffee Roasters Sp. z o.o., ul. Armii Krajowej 35, 45-071 Opole, Polska / Poland |
Related products
You may also like:
Related articles
You may also like: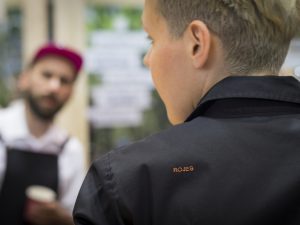 Agnieszka Rojewska is the star of world coffee stage. We've made interview with "Rojes" just before her start at WLAC 2018 in Belo Horizonte!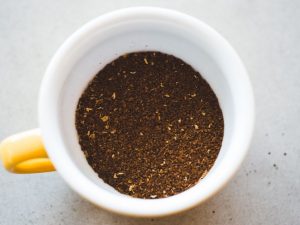 Such a great coffee! Sweet and tasty, even if you brewed it carelessly. Suddenly... Sourness, bitterness and flat taste... It was a roaster fault or...?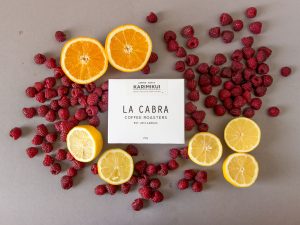 Spóźniłeś się na lato? Przegapiłeś w pracy, albo grając w grę? Uciekło Ci na saksach? A może wakacje w Kołobrzegu były nie dość słoneczne? Bez paniki!