1
973,15 €
2
973,15 €
3
642,58 €
4
642,58 €
5
Eureka Mignon - Automatic grinder - Silver
309,37 €
Online products
Eureka grinders
Coffee
Tea
Yerba Mate
Sweets
Coffee Makers and Grinders
Accessories
Filters
Zenith 65E is a commercial, automatic grinder from Eureka. It combines new technology, great design and convenience.

Perfect for demanding baristas and professional use in busy cafes and bars. Recommended as an espresso grinder.


Zenith has been created as a result of long-term analyses and research. Eureka managed to make a grinder that sets a new standard for ergonomics and durability.

The innovative way of coffee dispensing will improve the quality and precision of your work. The modern mechanism allows you to adjust grinding on five levels. The new Rotax mechanism guarantees the accuracy of dispensing. This system minimizes any problems of coffee spillage and unnecessary waste while grinding. Like all Eureka grinders, Zenith is equipped with a micrometric regulator for grinding adjustment, which allows you to set a constant grinding level in a simple and accurate way.

Voltage/power: 240/50 Hz - 0,35 Kw
Hopper capacity: 1.2 Kg
Burrs: Ø65 - Hardened steel
Grinder control: Micrometric regulator with the information on grinding adjustment on TFT display
Body: Aluminium
Dispensing control: Settings from 5 to 10g
Dispenser capacity: 450g
Efficiency: 20Kg/h
Dimensions: W: 240mm D: 313mm H: 591mm

EUREKA! Since 1920, the name of Eureka has become synonymous with high-quality design, appearance and simplicity of use in the horeca sector. Eureka makes a wide range of coffee grinders, from common devices used in restaurants and coffee shops like Zenith to small Mignon grinders used in small businesses that sell coffee.

Each of Eureka products is designed and built according to the highest standards for durability and performance. Grinders made by that company are the result of many years of experience in coffee grinding. Eureka grinders - the choice of professionals.
| | |
| --- | --- |
| EAN13: | 8054301153035 |
| Brand: | Eureka |
| Colour: | matt black |
| Recommended for coffee machines: | universal |
| Grinder type: | automatic |
| Burr type: | steel |
| Purpose: | food service |
| Guarantee: | 24 months |
| Bean container capacity: | 1,2 kg |
| Blades: | Ø 65 hardened steel |
| Body: | aluminum |
| Dose control: | 5g do 10g |
| Dispenser capacity: | 450g |
| Output: | 20 kgs / hour |
| Grinder operating: | micrometrical adjustment with grinding level indication on a TFT display |
| Width: | 24 cm |
| Height: | 59,1 cm |
| Depth: | 31,3 cm |
| Weight: | 13 kg |
| Power: | 240/50 Hz - 500 watt |
| Shipping within: | 2 - 5 days |
Related products
You may also like:
Related articles
You may also like: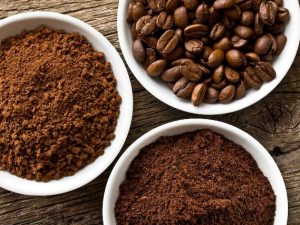 If you want to invest in good coffee, a proper grinder needs to be included in your budget. We will help you with choosing the perfect one.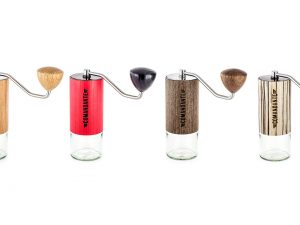 Comandante C40 MK3 Nitro Blade is famous, well know hand grinder, where quality is at the first place. Would you like to know why?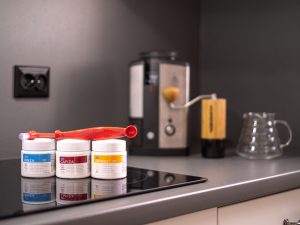 How often should you clean the grinder? And how to do it? Chemically or perhaps mechanically? Let's check this out!