2
Five Elephant - Colombia Omniroast Decaf
12,00 €
Online products
Five Elephant Coffee
Coffee
Tea
Yerba Mate
Sweets
Coffee Makers and Grinders
Accessories
Filters
Decaffeinated speciality coffee from Colombia roasted by Berlin-based Five Elephant. Medium roast, perfect for pour-over brewing methods, as well as for espresso. Well-balanced when it comes to sweet and fruity notes. Expect the hints of apples, hazelnut and white grapes.
Package: 250 g
Roasting date: 31.10.2019

Country: Colombia
Region: Cauca
Variety: Castillo, Colombia
Process: Washed
Altitude: 1000 - 1100 m a.s.l.

Decaf that is processed using the highest quality water and Ethyl Acetate, a natural solvent derived from fermented sugar or molasses products.
| | |
| --- | --- |
| Brand: | Five Elephant |
| Package: | 250 g |
| Country of origin: | Colombia |
| Whole bean / Ground Coffee: | Whole bean |
| Arabica / Robusta: | 100% Arabica |
| Process: | Washed |
| Roast level: | medium |
| Brewing method: | Pour over and espresso |
| Manufacturer's name and address: | |
Related products
You may also like:
Related articles
You may also like: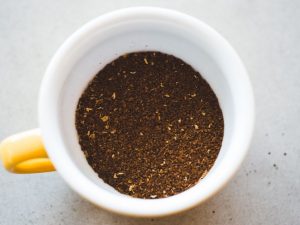 Such a great coffee! Sweet and tasty, even if you brewed it carelessly. Suddenly... Sourness, bitterness and flat taste... It was a roaster fault or...?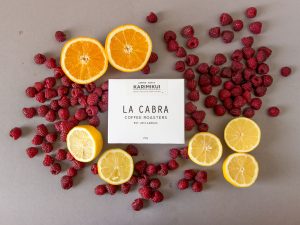 Spóźniłeś się na lato? Przegapiłeś w pracy, albo grając w grę? Uciekło Ci na saksach? A może wakacje w Kołobrzegu były nie dość słoneczne? Bez paniki!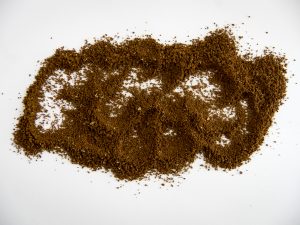 You love to drink coffee, especially specialty ones. But do you know who roast it? Meet your roaster now with our interviews!