3
Audun Coffee - Cuba Espresso Blend 500g
15,00 €
Online products
Audun Coffee
Coffee
Tea
Yerba Mate
Sweets
Coffee Makers and Grinders
Accessories
Filters
Speciality coffee beans from Panama, roasted by World Roasting Champion 2015, Audun Sorbotten. Light roast, perfect for pour-over brewing methods. One can expect multi-layered fruitiness, sweetness, and floral aroma. The cup is loaded with complex sweetness resembling dried fruit.

Geisha coffee is one of the most valued types of arabica. It is usually the most expensive varietal available at auctions. Also, most of the World Championships participants use Geisha as the coffee of their choice.
Package: 125 g
Roasting date: 08.10.2019

Country: Panama
Producer: Hartmann Family
Variety: Geisha
Process: Natural
Harvest: March - April
Altitude: 1700 m a.s.l.
| | |
| --- | --- |
| Brand: | Audun Coffee |
| Package: | 125 g |
| Country of origin: | Panama |
| Whole bean / Ground Coffee: | Whole bean |
| Arabica / Robusta: | 100% Arabica |
| Process: | Natural |
| Roast level: | light |
| Brewing method: | Pour over (Alternative brewing methods) |
| Shipping within: | 24 - 48 hours |
| Manufacturer's name and address: | |
Related products
You may also like:
Related articles
You may also like: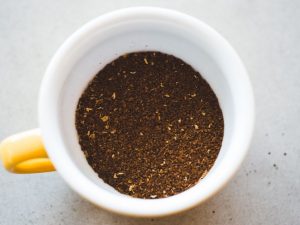 Such a great coffee! Sweet and tasty, even if you brewed it carelessly. Suddenly... Sourness, bitterness and flat taste... It was a roaster fault or...?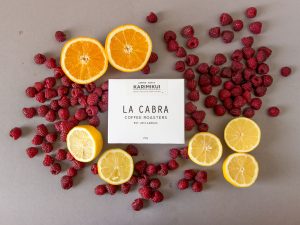 Spóźniłeś się na lato? Przegapiłeś w pracy, albo grając w grę? Uciekło Ci na saksach? A może wakacje w Kołobrzegu były nie dość słoneczne? Bez paniki!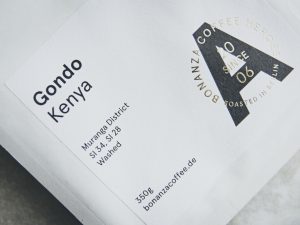 Coffee varietals are not only a piece of information for coffee freaks at the label. It's something what determine how coffee could taste.