4
5,70 €
5
5,20 €
Online products
Hario Accessories
Coffee
Tea
Yerba Mate
Sweets
Coffee Makers and Grinders
Accessories
Filters
A set for people who want to start an adventure with alternative coffee brewing methods. Beautiful design and comfort!

The set includes:

The plastic version is the least expensive choice among V-60 drippers. Still, it is not any worse from other versions in terms of taste sensations. In addition, its plastic body provides durability and comfort if you want to use Hario V-60 when travelling. Its conical form and special grooves on the inside of the dripper provide excellent water flow.
40 Hario filters designed for conical coffee drippers.

Hario Mini Mill Plus is the new version of Mini Mill hand grinder. It is an excellent manual grinder for home and portable applications. Ideal for travel, allows for fast and good grinding of your favourite coffee during breaks when on the road. You can dismantle it in a few seconds and clean it by rinsing with warm water.

The grinder is extremely practical and handy as well as lightweight since it is made of plastic (except for ceramic burrs, of course), it allows for free and quick adjustment of grinding.

Welena is Ethiopian coffee in which you will find the essence of the flavours and aromas characteristic of the region from which it comes. Complex, with clean hints of flowers and nectarines, delicate citrus acidity and the sweetness of candy and berries.
| | |
| --- | --- |
| Brand: | Hario |
| Shipping within: | 24 - 48 hours |
Related products
You may also like:
Related articles
You may also like: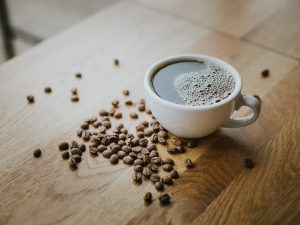 How much caffeine is in coffee? We can borrow the answer from psychologists who often give the same annoying answer to the most questions: it depends.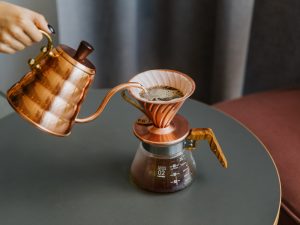 Drip coffee - this term stands for coffee revolution! How to make drip coffee and what is Hario V60? Check it!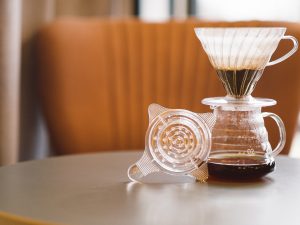 The Gabi Master B is not a dripper. It is an accessory for pour-over brewing that you put on top of a coffee dripper. Basically, any dripper.