1
973,15 €
2
973,15 €
3
642,58 €
4
642,58 €
5
Eureka Mignon - Automatic grinder - Silver
309,37 €
Online products
Eureka grinders
Coffee
Tea
Yerba Mate
Sweets
Coffee Makers and Grinders
Accessories
Filters
Since 1920, Eureka has been the leader in the design and manufacture of coffee grinders for both cafes and professional roasters around the world. Thanks to the high quality, precision and reliability, Eureka grinders set the quality standard in the field of coffee grinding in more than 50 countries.

Eureka Mignon, a small electronic grinder, is equipped with a 250-gram hopper for coffee beans and provides a number of automatic grinding modes. Thanks to the patented micrometric technology, you set the grinder to grind the perfect coffee you need in just a few steps and the programmed settings are accurate without the need for adjustment.

Voltage/power 240/50 Hz 025 KW
Hopper capacity 0.25 Kg
Burrs Ø 50 mm - Hardened steel
| | |
| --- | --- |
| EAN13: | 8056746343019 |
| Brand: | Eureka |
| Colour: | amaranth |
| Recommended for coffee machines: | universal |
| Grinder type: | automatic |
| Burr type: | steel |
| Purpose: | home |
| Guarantee: | 24 months |
| Bean container capacity: | 250g |
| Blades: | Ø 50 hardened steel |
| Body: | aluminum with chrome elements |
| Dose control: | 5,5g do 9g |
| Grinder operating: | Micrometric regulation |
| Width: | 11 cm |
| Height: | 32 cm |
| Depth: | 17 cm |
| Weight: | 4,5 kg |
| Shipping within: | 2 - 5 days |
Related products
You may also like:
Related articles
You may also like: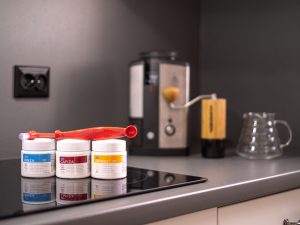 How often should you clean the grinder? And how to do it? Chemically or perhaps mechanically? Let's check this out!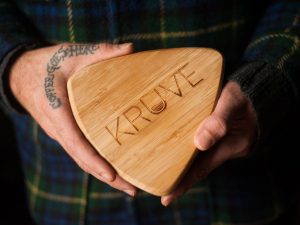 "Many have tried to perfect the grinder. We perfected the grind." - in these words KRUVE express its mission. Let's check how the KRUVE works in practice!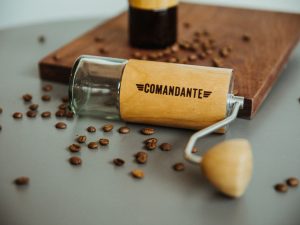 Many coffee geeks spend sleepless nights thinking about the Comandante Grinder. Though how to set the Comandante Grinder to make a good cup of coffee?